Katrín Davíðsdóttir is not just a fit woman, she is THE FITTEST WOMAN who won the CrossFit Games not once but twice in 2015 and 2016.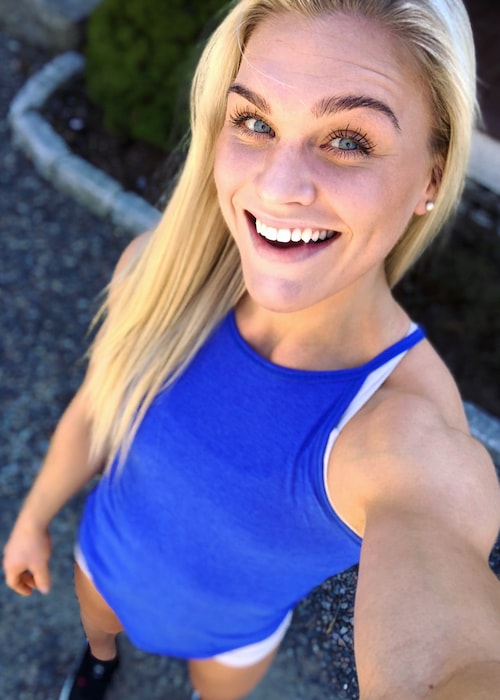 [toc]
Here you can know her views on nutrition, her diet plan, her opinion on self-confidence and personal progress. Just keep scrolling.
Katrín Davíðsdóttir 2018 Diet Plan
Views on Nutrition
Katrín thinks that nutrition is a part of her training routine because nutrition is essential for her recovery. She has been working with a nutrition team as well as a meal prep company to ensure that her meals are clean. Her meals usually include lean meats, colorful veggies and excludes unhealthy options like added sugars.
Breakfast
Breakfast usually consists of a scramble of two egg whites, two whole eggs, peppers, slaw cabbage, apples, cinnamon, coconut oil, salt, and pepper. She also enjoys a side of Mango Ginger Zevia Energy and oatmeal.
Lunch
During lunch, she has two high protein salads with ingredients like edamame, butter lettuce, strawberry, roasted sweet potatoes, egg whites, and broccoli slaw.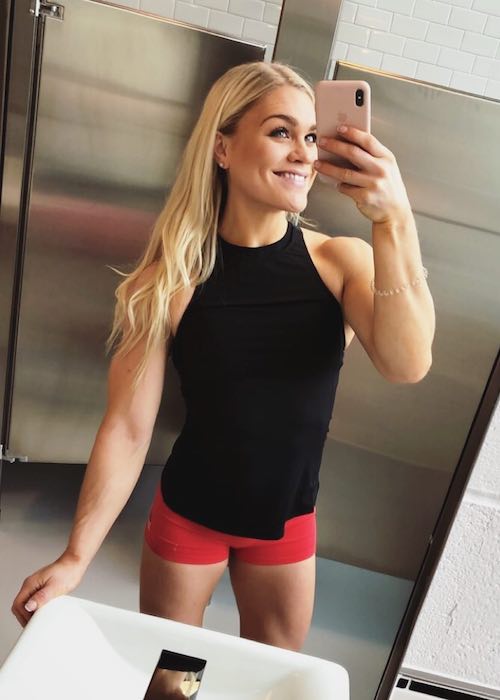 Snack
Snacking usually includes a lemon sorbet smoothie. After every training session, she likes to have a smoothie made of almond milk, banana, ice, a teaspoon of almond butter, one scoop of Ascent Protein Lemon Sorbet Whey and frozen blueberries.
Dinner
Dinner includes a Zevia Cream Soda and shrimp salad with ingredients like sweet butter lettuce, edamame, baby kale, avocado, cherry tomatoes, yogurt ranch dressing, wild rice, feta, roasted sweet potatoes and Cajun shrimp.
Self Confidence
The gymnast wanted to be thinner, lighter and smaller when she was growing up. Though she had a strong build, she was never able to feel powerful or embrace herself for who she was. When she started with CrossFit, her focus shifted from looking a certain way to being impressed by what her body could do.
The more time she spent in lifting weights, the stronger she became and the more she ran, the faster she got. This was the first time she became proud of her body's abilities and learned to love who she was.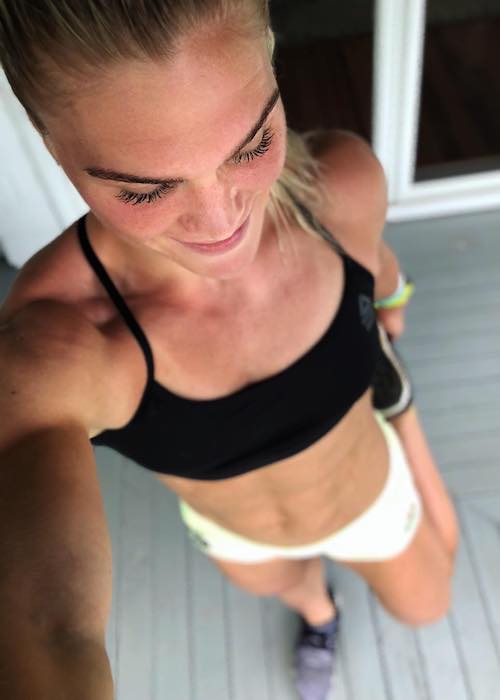 Personal Progress
Davíðsdóttir admits that she hopes to be a better version of herself every day. In her opinion, everyone always has some room to grow, so one should keep chasing that. Working out helps her to feel powerful, and she pushes herself to the limit every day.
She also feels inspired to be a better person by taking inspiration from the people around her who accomplished something. She also thinks that if you work hard and have a positive attitude, you will never go wrong, be it on the sports field or in life.
Featured Image by Katrín Davíðsdóttir / Instagram