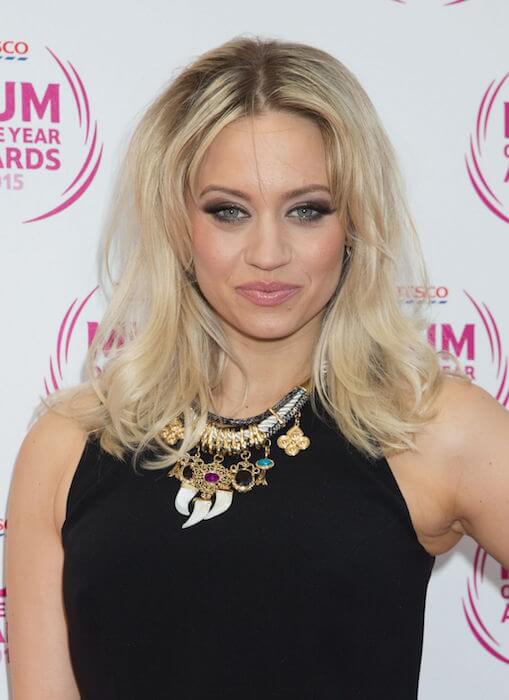 Kimberly Wyatt is one of those stars who like to stay in shape no matter what. She was the star of The Pussycat Dolls from 2003 to 2010 and her latest achievement includes winning the UK series of Celebrity MasterChef in July 2015. She works out regularly, eats a proper diet and remains stress free to look great. What else does she do? Has she shared any fitness secrets with fans? Let's find out.
Workout Routine
The workout routine of the singer changes constantly. As of 2015, she is doing dance-infused circuit training, some hot and ashtanga yoga, weight training as well as some calisthenics in the park. This workout routine was reported by Express.co.uk.
She had earlier admitted to doing a lot of jogging and dancing on a regular basis to stay in shape. She believes that exercise is vital for every person as it helps you face the world with much more confidence. And we agree with her.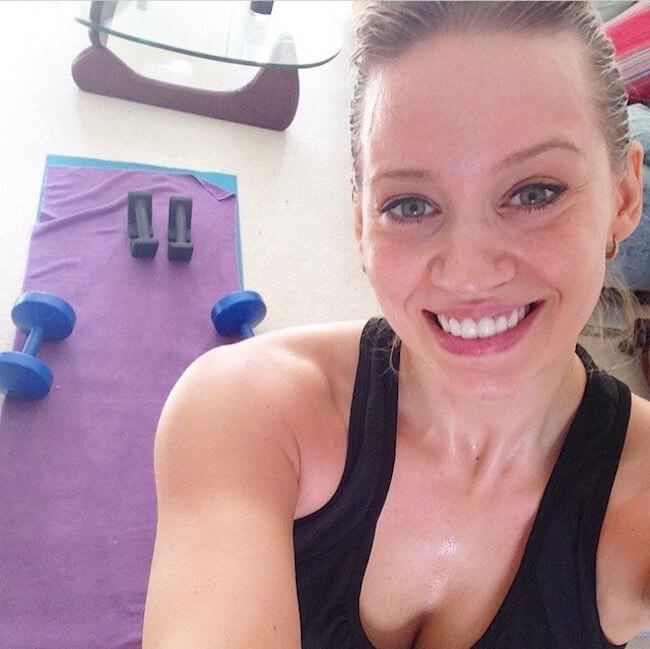 Workout before an Event
When the actress has to perform during any event, she increases her focus on cardio workouts. It helps her shed weight along with making her look toned and lean. Looking the way she desire also makes her feel great and boosts her chances of performing perfectly.
Find Your Fitness Lifestyle
The television personality is also very open about the pressure, she deals with to look great. But she says that the biggest pressure comes from your own self as you constantly want to like what's staring back at you when you look in the mirror. Her funda to cope with this pressure is to find a fitness lifestyle that she really enjoys, and loving the life that she lives.
Desired Body Shape
Wyatt wishes to have an hourglass body shape rather than her athletic, boyish shape. (But we like you as you are Kim)
Relaxing Methods
The diva relaxes by getting deep-tissue sports massage or a hot bubble bath depending on the amount of time she has to spare.
Diet Secrets
The choreographer does not follow any popular diet plan. She concentrates on eating fresh fruits, vegetables and lean protein. She also focuses on staying far away from sugar.
Diet Plan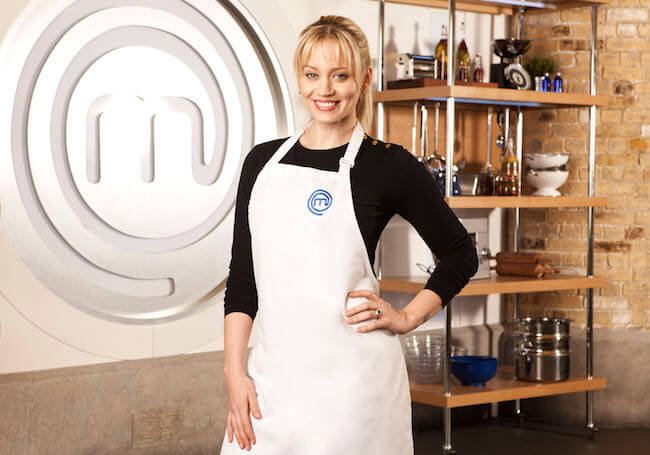 Breakfast
Daily Star revealed the diet of the beauty in an exclusive interview. For breakfast, she chooses two eggs on wholemeal toast. But if she is running late, she just grabs some porridge or a yogurt. She never misses breakfast as it may wipe her out on a long day.
Hydration
The lovely lady drinks plenty of water throughout the day. She drinks tea or coffee rarely as she constantly tries to keep the caffeine levels low.
Snacks
The dancer likes to munch on protein bars like MaxiNutrition Promax Lean Bar or fresh fruits and nuts as her snacking options.
Lunch
Lunch would probably include some fish or chicken and salad.
Dinner
Dinner of the stunner would probably be spaghetti bolognese that will have turkey instead of beef mince to keep the fat content low.
Dessert
The US born loves cupcakes, but she rarely indulges in them. Rather, she opts for a fruit salad if she craves something sweet.
Quick Meal Option
When the punk doll wants a quick meal, she turns to pre made salads or sushi from Itsu.
Favorite Drink
Kim likes to have a glass of red wine every now and then to help her unwind and relax.
Favorite Indulgence
The food indulgence of the TV star is the ever popular Ben & Jerry's ice cream.
Favorite Food
The actress of Got to Dance (2009-Present) loves anything Italian but has a special liking for Sushi.
Love for Smoothies
While conversing with Hello Magazine, the wife of Max Rogers stated that she loves smoothies and makes them herself. Her recipe includes blending yogurt, bananas, peanut butter and blueberries with Maxitone raspberry ripple. They keep her going on a summer day and we think they help her stay away from bad food options like colas.
How to Be Beautiful?
The last thing Kimberly shared is a question every woman wants an answer to. She divulged that in order to be beautiful, every woman should practice stress management. She does that by taking out some time for herself each day and focuses on things that help her reduce stress such as art therapy, writing in her journal, fitness or yoga.