Madelaine Petsch is one of those stars who shine bright not just because of their acting skills but also because of the way they look. She has been blessed with great looks, and she maintains them with a combination of dedicated workout sessions and a vegan diet. If you are now curious to know how she looks so hot, even when she is sporting navy blue platform heels in an episode of Riverdale (2016-Present) then just keep scrolling.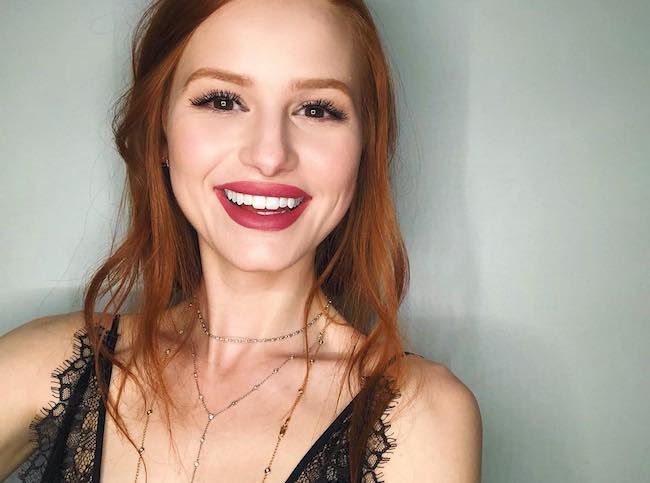 Workout Secrets
The stunner exercises for at least 6 times a week with a personal trainer. She likes all the exercises they do together.
Workout Motivation
The workout motivation of the celebrity is to stay healthy.
Preferred Workout Songs
The beauty doesn't have any favorite songs for workouts, she listens to anything with a good beat.
Diet Plan
The diva has a 1700-calorie vegan meal plan that includes the following:
Breakfast
Sometimes, she likes to have overnight oats made with almond milk. They are always organic oats. She also likes chia seeds, raspberries, cacao nibs and has a coffee made with almond milk. Sometimes, she has that coffee with a green smoothie that includes spinach, bananas, a tablespoon of chia seeds, frozen mixed berries, a tablespoon of hemp hearts, vegan vanilla protein powder, green powder and a tablespoon of flaxseed oil.
Morning Snack
She likes snacking on an apple with almond butter, dehydrated mangoes, mixed nuts, a scoop of Marco Greens powder with water or seaweed, and fresh veggies.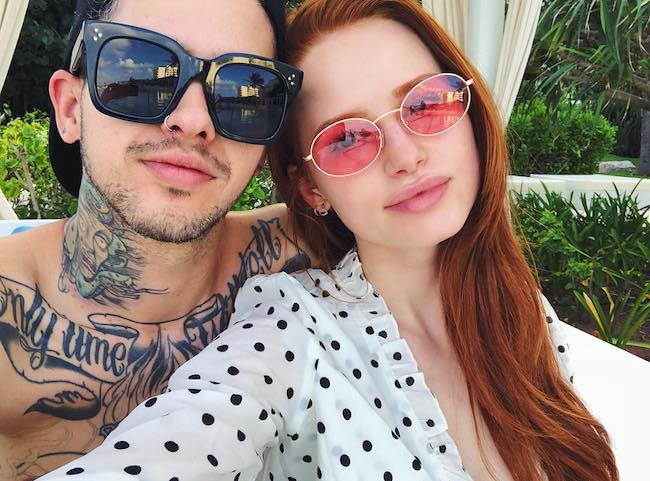 Lunch
During lunch, she has a spinach salad with walnuts, cranberries, brown rice, chickpeas, and green goddess dressing.
Afternoon Snack
She munches on a NuGo Slim Crunchy Peanut Butter Vegan Protein Bar.
Dinner
The dinner consists of a broccoli steak that's made with two heads of sliced, spiced and roasted broccoli with vegan cheddar cheese and a side of black beans and brown rice.
Dessert
To pamper her taste buds, she has a vegan banana ice cream that is made by adding a chunk of frozen banana in a food processor.
Water Intake
The lovely lady likes to drink at least 11 to 13, 500ml bottles of water every day. Her go-to healthy drink is her green smoothie.
Diet Indulgence
Her biggest diet indulgence is vegan ice cream.
Preferred Healthy Restaurant
She likes to visit Sage Plant Based Bistro & Brewery in Los Angeles often.
Top Ingredients
A few ingredients you can always find in her kitchen are spinach, chia seeds, and vegan unsweetened coconut yogurt.
Health Tip for Travelers
When you are traveling, you must always carry NutriBullet as it will help you to make your own smoothies anytime and anywhere. You should also carry antibacterial Wet Ones, face masks and hand sanitizer for better hygiene habits and avoiding bacteria.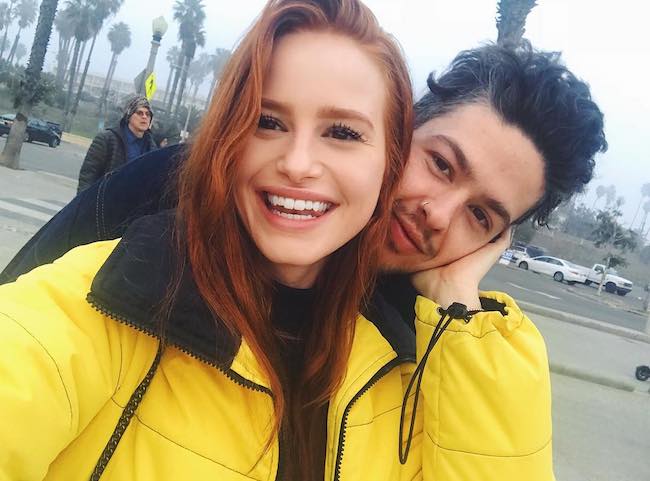 Being Vegan
Petsch says that being vegan helps her to keep her body fueled and running smoothly. She likes to eat clean and non-processed diet at all times.
The Conversion
Everyone's favorite mean girl became a vegan when she was 14 years old. The switch helped her to feel a lot healthier, and she stopped feeling as lethargic as before.
Things to Consider Before You Follow in Her Footsteps
Now, if you are considering following in Madelaine's footsteps, then we suggest that you know all about veganism and do proper research before adopting this lifestyle change. You should know that vegans don't eat any animal products, be it eggs or dairy products. Veganism is a great way to eat better, but everyone can't follow this diet. If you want to be a vegan virgin, then you would also have to sacrifice a lot of tasty junk food like chips, Lindt and Oreo.
If you still want to make the switch, then it is highly advised that you find some good protein sources before making the switch to avoid a deficiency and plan your meals in a better way. Talk to an expert if possible. Good Luck!
Featured Image by Madelaine Petsch / Instagram