Men's Health is the best-selling men's magazine on U.S. newsstands and the largest men's magazine brand in the World, with 40 editions for the 47 countries. The magazine also has a great presence in the virtual space with average of 38 million page views a month. With content on major men lifestyle topics such as fitness, nutrition, fashion, and sexuality, Men's Health is a perfect, modern and complete package for men, which makes the inclusion in magazine's yearly list of hottest women a big achievement for the leading celebrities. Here, are the top ten entries from magazine's 2014 list.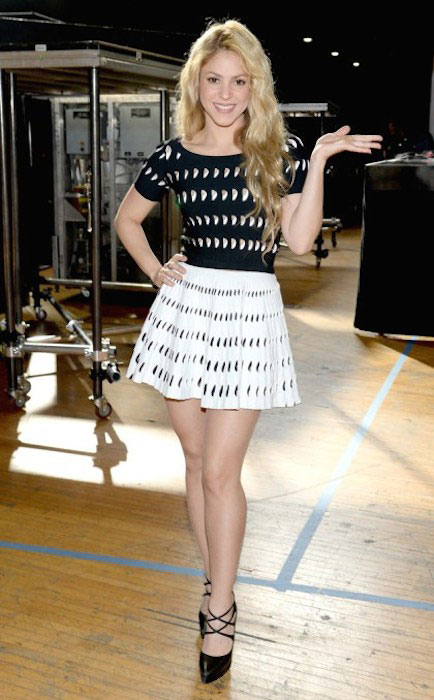 'Hips Don't Lie' star is one of the most popular faces of the Latin World, and, who can forget her sexy number 'Waka Waka' for the 2010 FIFA World Cup. What is most amazing about Shakira is that even at the age of 38, she is capable of delivering sexy, yet classy performances. Her appeal isn't just because of her stunning looks, with five MTV Video Music Awards, two Grammy Awards, eight Latin Grammy Awards, seven Billboard Music Awards and 28 Billboard Latin Music Awards, she is one of the most successful artists in the music industry.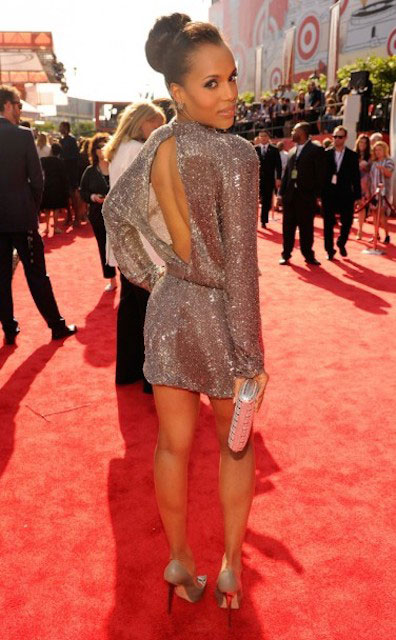 Kerry Washington with her portrayal of political heavyweight Olivia Pope in ABC's 'Scandal' has proved that women can look hot and sexy in pantsuit as well. Her attitude and demeanor in the series has made her look sexy as any lingerie model. Kerry is an excellent versatile actress which was proved by her portrayal of meek and submissive Broomhilda von Schaft in slavery era drama 'Django Unchained.' And, did you know she has brilliant comic timing? Just watch her performance in the 40th anniversary episode of SNL.
Kate Upton's rise from 'Rookie of the Year' after her first appearance in 2011 Sports Illustrated Swimsuit Issue to the cover of the 100th anniversary edition of Vanity Fair magazine has been nothing short of phenomenal. In between, there were two appearances on the cover of Sports Illustrated Swimsuit Issue in 2012 and 2013. Kate's biggest strength is her twin assets which have fueled million male fantasies and she doesn't miss out on any opportunity to flaunt them. Her last year's zero gravity bikini photoshoot venture with Sports Illustrated Swimsuit Issue was a unique and popular way in which she showcased her curvaceous figure.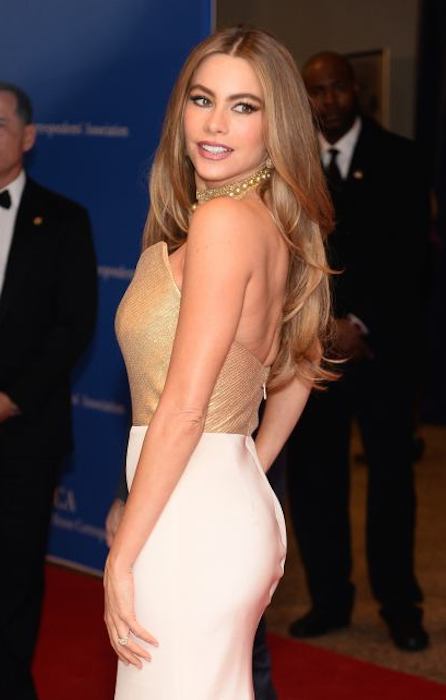 After Shakira, Sofia Vergara is the second hottie from Barranquilla, Colombia in this list. Vergara became popular in 1990s by co-hosting two television shows for Spanish-language television network Univisión. However, it is her role of Gloria Delgado-Pritchett in famous ABC series 'Modern Family' that brought her worldwide fame and four Golden Globe Awards, four Primetime Emmy Awards, and seven Screen Actors Guild Awards. She was also ranked as 32nd most powerful woman by the Forbes magazine for 2014. In 2014, she also stepped into production as an executive producer for ABC crime drama series 'Killer Women.'
Jana Kramer is an American actress and former model, who is currently focusing on building her country music career. She is best known for portrayal of Alex Dupre on the television series 'One Tree Hill.' She launched her music career in 2012 with the single 'Why Ya Wanna,' which was part of her self-titled debut album for Elektra Records. Of course, she didn't win a spot on this list just for her acting and singing skills. Her enchanting smile and girl next door looks have given her huge fan following. Last November, she gained another million fans with her sexy Santa Claus like avatar for the Nationwide Insurance commercials.
Emily, the hot topless girl from the Blurred Lines music video has now become an eminent model. She has made cover appearances for popular fashion magazines such as GQ, Cosmopolitan and FHM. She has also paraded her hot body on the pages of the 50th Anniversary issue of Sports Illustrated Swimsuit Edition. In 2014, she made her Hollywood debut with her role of Ben Affleck's mistress in psychological thriller 'Gone Girl.' She will make her debut as a leading lady in the upcoming film 'We Are Your Friends' opposite Zac Efron.
Though, she has a platinum locks as Daenerys Targaryen in the popular fantasy series 'Game of Thrones,' but, in real life she is a bombshell brunette with smoky eyes and likable goofy persona. Her great acting skills have seen her land a role in prestigious Broadway play 'Breakfast at Tiffany's' and has served her well in her recent Hollywood release 'Dom Hemingway.' This year, she will be seen in action legend Arnold Schwarzenegger's upcoming movie 'Terminator Genisys.'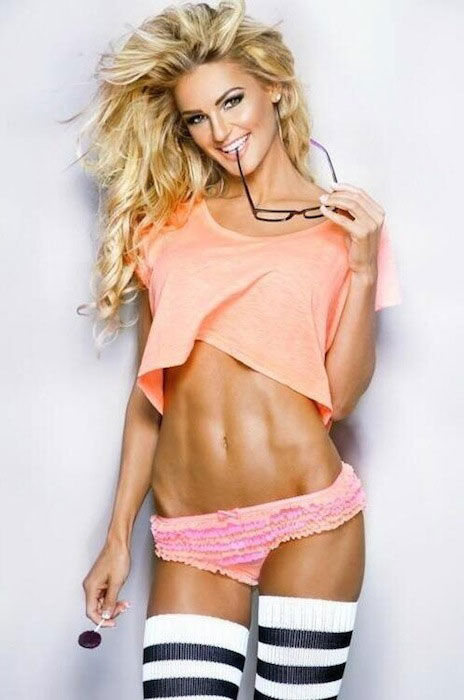 Erin Andrews combines two of the desirable abilities that men seek in women – stunning looks and passion for sports in a sexiest way possible. The 36 year old American sportscaster, journalist, and television personality has covered several high profile sports events such as 'Super Bowl' and 'The World Series.' She has shown her sexier side in several red carpet appearances and in tenth season of ABC's 'Dancing with the Stars,' in which she partnered with Maksim Chmerkovskiy to finish third. In 2007 and 2008, she was declared 'America's Sexiest Sportscaster' by the Playboy magazine.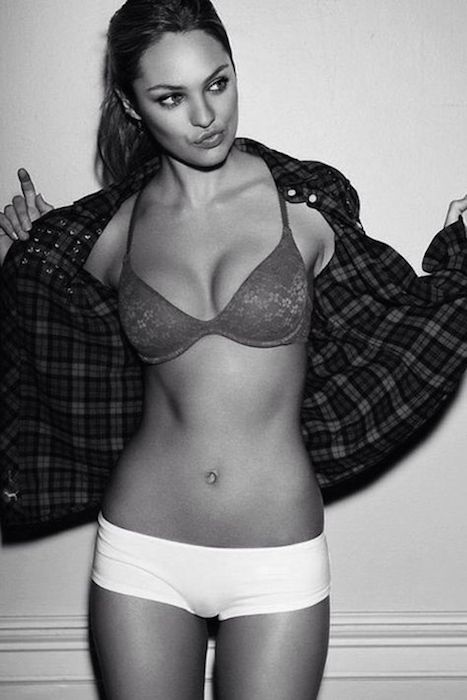 Everytime, we see Mila Kunis, we can't help noting (with obvious envy) that Ashton Kutcher is such a lucky guy. In Mila, he has a wife who with her enchanting eyes, hot body and likeable persona is a definition of a perfect woman. Her inclusion in the top ten of the list is the testament of her timeless popularity as due to pregnancy, she didn't make any noteworthy appearances but has still managed to grab a good position.
Here comes Mrs. Carter Beyonce's hot curves and power woman persona, which has endeared her to millions. At the age of 33, 'Drunk in love' singer continues to outshine many of her contemporaries. Her fifth studio album released on iTunes in December 2013 even without prior promotion or announcement, managed to earn critical acclaim and commercial success with one million digital copies sold worldwide within six days.