Rose Ellen Dix Quick Info
Height
5 ft 5 in
Weight
55 kg
Date of Birth
June 15, 1988
Zodiac Sign
Gemini
Spouse
Roseanne Elizabeth Spaughton
Rose Ellen Dix is a British social media star, model, TV personality, and author best known as one half of the duo that ran a YouTube channel titled Rose and Rosie with her spouse, Elizabeth "Rosie" Spaughton. The channel, created by her alone on June 10, 2010, has managed to amass an audience of more than 900k subscribers. She uploaded her 1st video titled Rose Dix talks Lisa Scinta on September 30, 2010, which was an assignment for her university and included a parody of Ke$ha's song TikTok. After going on a date with Rosie in late 2011, the two also collaborated on a video titled Baffle Laffle Taffle Breakup on her channel, on December 18, 2011. After they made their relationship official in 2012, the two began discussing a wide variety of topics through so-called "couch comedy" at home. They also took part in challenges, tags, guides, discussed LGBT issues and challenges, gave relationship advice, and also collaborated with other fellow social media stars such as Grace Helbig and Meghan Trainor.
Rose and Rosie also became known for their #RealTalk, BISEXY SERIES, and VLOGMAS video series, and later converted Rosie's personal channel, known as TheRoxetera until then, to The Rose and Rosie Vlogs, which has garnered a fanbase of more than 500k subscribers. In 2016, the couple also decided to branch out to another passion they shared, playing video games, by making a 3rd YouTube channel titled Let's Play Games and played games such as FIFA, GTA V, The Sims 4, Until Dawn, Red Dead Redemption 2, and many others. The two also became TV personalities in May 2016 after the premiere of an episode of the TV series Stupid Man, Smart Phone, which showed them trying to survive in arctic Norway. Rose has also co-written a book with Rosie titled Overshare: Love, Laughs, Sexuality and Secrets, which was released with an accompanying documentary in October 2018.
Born Name
Rose Ellen Dix
Nick Name
Rose Daughton, Maltese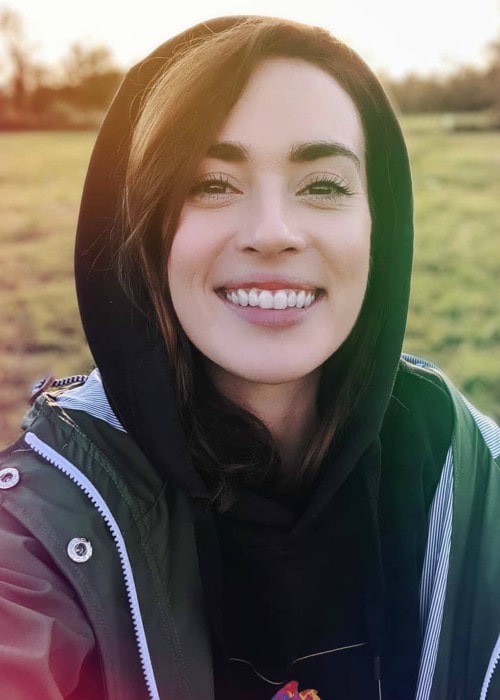 Sun Sign
Gemini
Born Place
Ross-on-Wye, Herefordshire, England, United Kingdom
Residence
Hertford, England, United Kingdom
Nationality

Education
Rose attended Hereford College of Arts in Hereford, Herefordshire, England, United Kingdom and studied film and screen media.
Occupation
Social Media Star, TV Personality, Author, Model
Manager
Rose Ellen Dix has chosen to self-represent her career.
Build
Slim
Height
5 ft 5 in or 165 cm
Weight
55 kg or 121 lbs
Girlfriend / Spouse
Rose Ellen Dix has dated –
Roseanne Elizabeth "Rosie" Spaughton (2011-Present) – Her then-girlfriend showed her Rosie's picture and she fell in love immediately, which happened in 2007. The same year, Rosie was organizing a Halloween party, and Rose decided to send her a message that stated: "Hey… You've never met me, and I'm not invited but I'm coming anyway," and just showed up. At that point in time, she was 19 years old, while Rosie was 17, but they were each in separate relationships. After they chatted for a while, she went to drop her girlfriend off. During the whole trip, she couldn't stop thinking about Rosie. She also felt guilty for thinking about someone else in a romantic way while in a relationship. Their 2nd encounter was much more uncomfortable as she was in a car with her girlfriend and 2 other friends and drove past Rosie's house. At that point, Rosie was just getting out of the shower and had a room with a window in the front, so she saw her n*ked. She also kept going to a local supermarket Rosie worked in, named Lidls. She later found out that she already liked her a lot, as Rosie, who was bisexual, told her boyfriend that if they were ever to break up, she would date Rose. Finally, on October 20, 2011, when they were both single, they decided to go on the 1st date. It was to a theater and to see the movie Paranormal Activity 3. She pretended to be scared just so she could hold Rosie's hand and after they left, nodded and kissed her after Rosie said "You're gonna kiss me now, aren't you?" while laughing. It was Rosie who accidentally said "I love you" 1st, during their 2nd date, to which she just awkwardly laughed. It was only on July 19, 2012, that they began dating exclusively after Rosie got drunk and told her to stop texting other girls. After a year of dating, she described her as "articulate, artistic, and the cutest person" while Rosie said that she was "hysterically funny, caring, and intelligent". A year passed and she decided to propose to Rosie on her birthday, May 30, 2014. After a little less than a year of preparations, the two got married in a ceremony at Clearwell Castle, on March 20, 2015. In 2016, Rose and Rosie began thinking about having a family of their own, bought a house in 2017, and moved in soon after. Due to insufficient income from YouTube, they delayed talking to a professional but swore they would visit the fertility clinic on March 20, 2019, their wedding anniversary and talk about the options they had. They also had a long-running discussion about their children's names. A male name Monte or Monte Carlo was sort of a joke, but Rosie really liked the female name Brooke, which she disliked. In return, Rose wanted to name their son Drover, after a character Hugh Jackman portrayed in the movie Australia (2008). On April 13, 2019, they also settled on a joint married name, Daughton, a combination of their last names.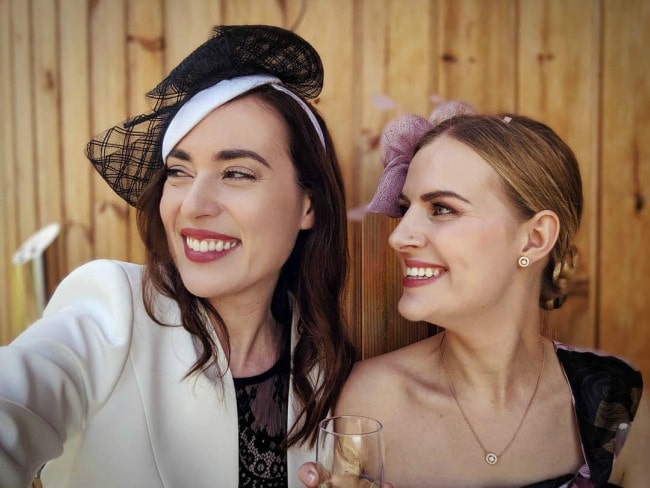 Race / Ethnicity
White
She is of English descent.
Hair Color
Dark Brown
She has also dyed her hair 'Dirty Blonde' in the past.
Eye Color
Hazel
Sexual Orientation
Lesbian
Distinctive Features
Strong cheekbones
Brand Endorsements
Rose Ellen Dix has endorsed brands such as –
ASOS
Disneyland Paris
Best Fiends App
Moonpig
Badoo
She and Rosie also took part in the 1-month shaving ban organized by JustGiving in September 2014, with hopes of bringing awareness to alopecia.
Best Known For
Being a prominent personality in the LGBT community, discussing issues, relationships, and inciting open and supportive dialogue about sexuality
Having a large social media fanbase with more than 900k subscribers on her joint YouTube channel, Rose and Rosie, and more than 500k followers on Instagram
First TV Show
Rose Ellen Dix made her first TV show appearance as 'Herself' in an episode titled Norway of the reality-TV series Stupid Man, Smart Phone in May 2016.
Rose Ellen Dix Favorite Things
Source – YouTube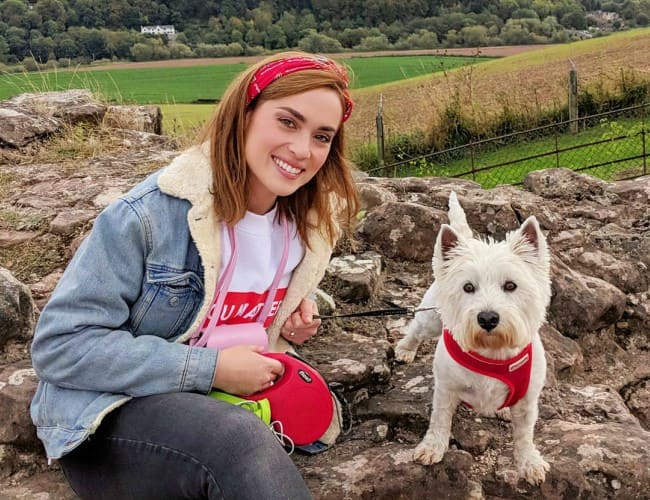 Rose Ellen Dix Facts
She always knew she was different and liked girls for as long as she could remember but hid it from others. At the age of 8, she used to kiss females on her friend's poster and had to threw it away once it got too wet.
Growing up, she had a crush on Jennifer Aniston.
Rose came out to her dad at the age of 10. He told her it was perfectly natural to have feelings for your girlfriends.
At the age of 12, she had a crush on Leonardo DiCaprio as Jack in Titanic (1997), which for a brief period of time made her think she might be bisexual.
She was a tomboy until her b*obs began growing. When that happened, she began dressing up more girly and fancied all of her female friends.
She once had to print pictures of Ewan McGregor from Moulin Rouge! (2001) to try and convince herself that she didn't fall in love with Nicole Kidman, who was his co-star. Up until that moment, she never accepted it in her mind and finally realized she might be fully homosexual.
At the age of 16, she thought she might fall for a guy. She later realized it was only because he was a funny, sporty-type guy, and they got together very well.
Rose lost her virginity at the age of 17 to a guy.
By the age of 18, she had her 1st girlfriend and finally realized she was not sexually attracted to guys. She came out to her parents again and they were shocked and couldn't deal with it for a while, especially her mom.
She saw through Kristen Stewart earlier than others, and uploaded a video titled KRISTEN STEWART ARE YOU GAY? On August 2, 2012, while she publicly came out as bisexual in 2017.
Both she and Rosie were born in the zodiac sign of Gemini.
Rose worked at the Apple Store in Worcester, Worcestershire, England, United Kingdom, but quit in 2014 so she could commit to being a YouTuber full-time.
Their "ship" name was "The Roses" during a collaborative YouTuber tour they went on in 2014.
She and Rosie won an AfterEllen Visibility Award in the category of "Favorite Real Life Lesbian Couple" in 2015. In addition, she was rated at #18 on the "AfterEllen Hot 100" list in August 2016. Their joint YouTube channel also hit a milestone of 100 million views that month.
She is most likely to be involved in a felony out of the two. According to her, it would probably be a diamond heist. She's also more likely to catch feeling after a 1-night stand, eat something that fell to the ground, engage in blackmail, fake her own death, flirt with someone that's recently widowed, get in a fistfight, have a secret identity, and stalk her celebrity crush.
Rose has jokingly decided on her p*rn star name – either Wilton Buffy or Buffy Wilton.
Her and Rosie's celebrity crush was Camila Cabello, a former member of the band Fifth Harmony. She once wanted to follow the group's bus when she spotted them in London and asked Rosie to hurry up with her meal as they were coming in a few minutes. They had the chance to interview Camila in October 2017 during the BBC Radio1's Teen Awards.
Rose once almost got in a fistfight with a teenager who made advances towards her in front of his teen girlfriend, who attacked her verbally.
She and Rosie once watched a p*rn video and got so invested in the story that they had to try and find Part 2 just to see where it goes.
She attended her 1st London Pride event with Rosie in July 2017.
Her biggest pet peeve about Rosie is that she wants to cuddle in bed in the morning, while Rosie cannot start her day without drinking tea and pushes her off.
She's the type of person to be fully relaxed around Rosie. She has no problems going to the bathroom in front of her or leaving open doors, while Rosie is the opposite.
Whenever Rosie is sad or in a bad mood, she has a habit of walking funny, imitating, or falling intentionally to make her laugh.
She once got an empty box as a gift and opened it in front of the person. It left her scarred, so she never opens gifts in front of anyone anymore.
She and Rose have a cat named Flynn and a dog named Wilma.
Follow her on Instagram, Facebook, Twitter, YouNow, YouTube, 2nd YouTube, and 3rd YouTube.
Featured Image by Rose Ellen Dix / Instagram