They are the epitome of beauty and role models for the majority of people. These are the women, who have men ready to change their religion for them. They are crowd getters and every photographer's golden chance. These are the women, who have made it to the world's most beautiful list not just for being pretty faces, but they have hearts of gold too. People Magazine's Most Beautiful Women list celebrates womanhood and has ranked the women in terms of their achievements and the ability to be at the top of the ladder of success. These are women of substance. These are females, who are not just great achievers, but they have stood at their ground, no matter what. The most beautiful women of the world list may consist of your favorite female celebrities, and there are some surprising names in it too. All said and done, read on to know more about the women, who have conquered the title of 'Most Beautiful' in 2015.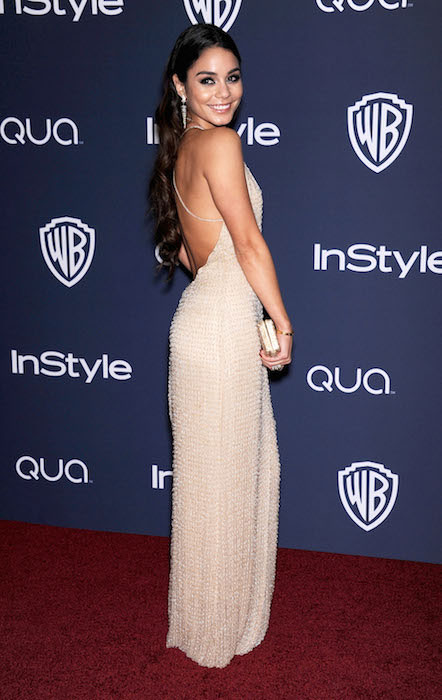 Now this one is surely a surprise. The gorgeous actress from California has been a teen sensation, ever since she became a household name as Gabriella Montez in the High School Musical franchise. Vanessa Hudgens has also tasted success as a singer and the songs that she crooned for the High School Musical series, especially Breaking Free song that was among the top 10 of the Billboard Hot 100. Her latest stint was in the 2015 theater work, a musical named Gigi in which she played the title role as Gigi. The young actress has been known to flaunt her style on social media and has a mass following. Vanessa has proved her talent and has managed to hold on to the success.
Wow, Ariana could have surely not asked for anything more. At just 21, she has become a part of the world's most beautiful women list. It is a well-accomplished feat. She has an appealing personality and the best tresses in the entire industry. She is a versatile singer and has a power punch, packed in her petite self. A beauty that is currently a hot favorite among the teenagers, she made her walk to fame with Nickelodeon's Victorious in 2009 and there has been no looking back. Having received endless accolades for her talent, she won the Billboard's Women in Music Award as a Rising Star in 2014. Ariana is also among the most stylish American stars.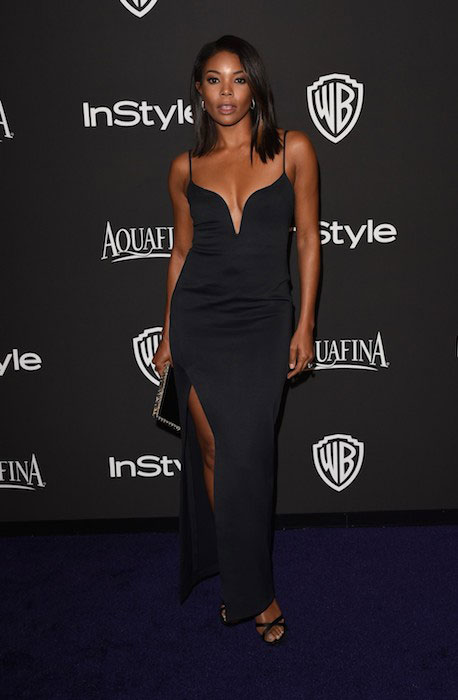 The American model turned actress is famous for her ongoing television series Bring Mary Jane in which she plays the lead character, Mary Jane Paul. She created ripples in the 2000 movie Bring It On. In the movie, she played a cheerleader. A well-deserved member on the list, Gabrielle Union is not only one of the most beautiful women, but she has a golden heart too. An ambassador for Circle of Promise, she is one modest lady, who is talented, humorous, witty and a gem of a person. She is married to star basketball player Dwyane Wade, and they are both known to be generous towards noble causes.
A Filipino-Canadian actress and model, Shay Mitchell is a carefree beauty, who achieved accolades for playing the role of Emily Fields in ABC Family series Pretty Little Liars (2010-). Shay is a beauty with brains and is very down to earth. She is on the list of the most beautiful women in the world not only because of her beautiful self, but also for being a part of many noble causes. The beautiful woman is quite active socially. She has been an active supporter of Somaly Mam Foundation, a non-government organization that has been fighting against sex trafficking. Shay has been painting the town red with her mesmerizing style that everyone tries to follow.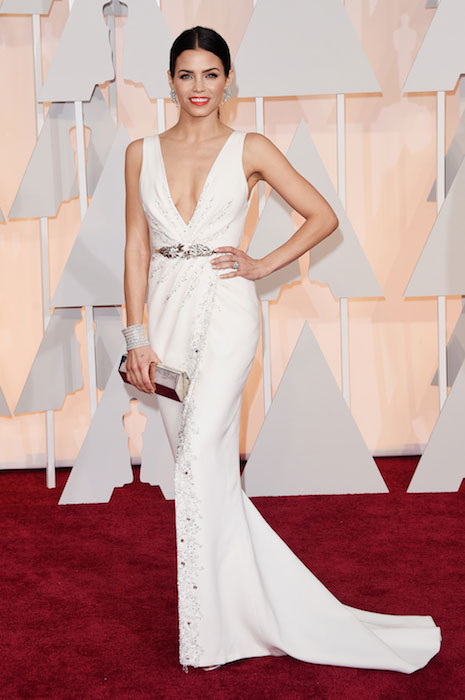 From a backing dancer for Janet Jackson, 'N Sync (now defunct), Toni Braxton, Celine Dion, Ricky Martin, and Billy Crawford to a successful career in acting, the American beauty is worthy of being in this list. Jenna Dewan-Tatum is best known for playing Nora in Step Up (2006). Apart from acting and dancing, she is also a businesswoman and owns a production company 33andOut Productions with husband Channing Tatum and a few friends. Earth Made of Glass, a documentary on Rwandan President Paul Kagame and genocide survivor, Jean-Pierre Sagahutu was the first work of her production house. Jenna is an adorable woman and a blend of feminine dignity and unsurpassed intellect.
Laverne definitely deserves to be on this list. The American actress and producer is an LGBT supporter. She has become the first Primetime Emmy Award (2015) transgender person nomination for the comedy drama series, Orange is the New Black. She has been honored by many leading publications. Glamour magazine named her the 2014 Women of the Year. 2015 has been a good year for her until now, as she is on the Power 50 list of OUT and was also among the 100 Most Influential People by Time. This transgender personality is an inspiration for others and has truly achieved success in the real sense.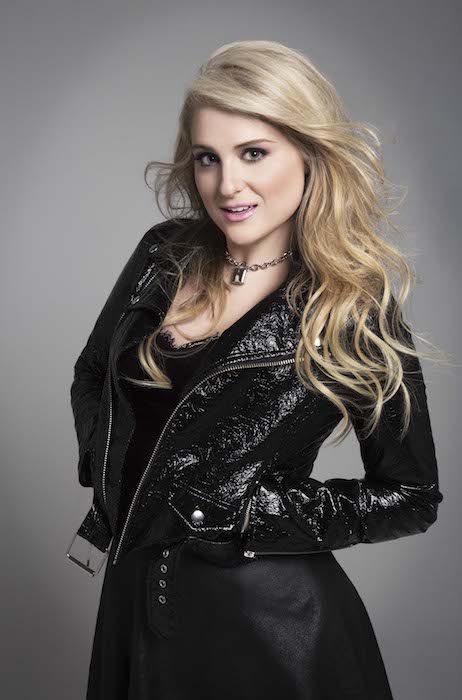 Best known for her hit single All About That Bass (2014), the American singer and songwriter has been an inspiration for all the women, who are quite conscious about their body and weight. She is not the regular petite singer, rather she takes pride in her weight and has managed to churn out hit after hit. Even though, she does not have the model-like perfect figure, but she is mesmerizing on the stage. She is the real world Barbie doll. Meghan has been titled as the "Poster Girl for the Larger Woman" and "Pop's Emblem for Self Acceptance" by The Guardian. Her fans are called Megatrons and this gorgeous singer has a massive appeal.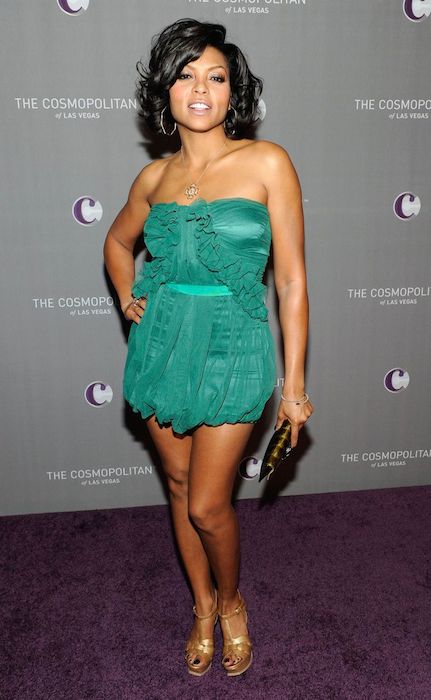 Having made a foray into acting with the 2001 movie Baby Boy as Yvette, the American singer and actress has made it to the list because of her stunning looks and for being a carefree person, advocating the rights of others, and trying to do her bit in the society. She has also been hogging the limelight for the 2015 FOX drama series Empire where she is playing Cookie Lyon. She is witty, has an appealing humor and a charming persona. Taraji has been a supporter of PETA and in 2013, she was a part of the Be An Angel for Animals campaign. In 2015, she posed for the NOH8 Campaign on same-sex marriage.
Being on this list is so obvious for Gigi. The American model has a body that the teenagers love watching and aspire to have. Gigi has graced several magazines like Elle, Grazia, Cleo, Vogue, Sports Illustrated and in March 2014, she was also the cover girl for Schon!, Galore, and CR Fashion Book of Carine Roitfeld. The 20 year old was brand ambassador for Guess in 2012 and has been a sensation on the modeling circuit. In 2015, she has become the face of Maybelline and has won the First Annual Fashion Los Angeles award as the Model of the Year.
And now the bonanza! Even though, the others on this list are all beautiful ladies but the show stopper of this year is 50 year old bundle of talent and good looks, that we all know as Sandra Bullock. This one is surely a rocker, but it's true. The Miss Congeniality (2000) star has won an Academy Award and a Golden Globe Award for her outstanding work. Her movies have grosses over 3.6 billion dollars globally till 2015, and she ranks as the 29th most profitable movie star, and among the top 100 stars at the Box Office. Sandra is the highest paid actress of Hollywood. Bullock was on the second spot on the Most Powerful Actresses list of Forbes in 2014, and Spike Guys Choice Awards honored her with the Decade of Hotness Award in the same year.
Her charitable works are also notable and she bagged the Favorite Humanitarian Award at the 2013 People's Choice Awards. She has donated over $1 million to the American Red Cross more than four times. Just not an actress, Sandra is an entrepreneur too and owns the Fortis Films. She is mother to a five year old boy and just loves being a mom to her son.
After becoming the Most Beautiful Woman of 2015, the actress was quoted as saying –
"Real beauty is quiet. Especially in this town, it's just so hard not to say, 'Oh, I need to look like that. It is to be a good person, be a good mom, do a good job with the lunch, let someone cut in front of you who look like they're in a bigger hurry."
Congratulations Sandra. It sure is a much deserved award and an inspiration to all the 50 plus women. We are all proud of you. Keep going.