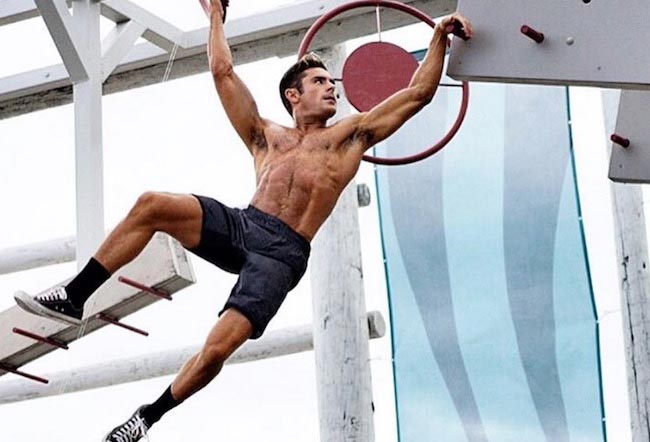 Zac Efron is one of those celebs who go on the wrong track for sometime but then straighten up their lives. He got addicted to the drugs and alcohol but changed his life after joining a rehab for drug and alcohol. He is now making the waves by his efforts to look great for his upcoming film, Baywatch that stars "The Rock"- Dwayne Johnson as well. His efforts for the film are seriously amazing and so is his awesome body. Let's have a look at his fitness journey for Baywatch and get inspired.
Workout Routine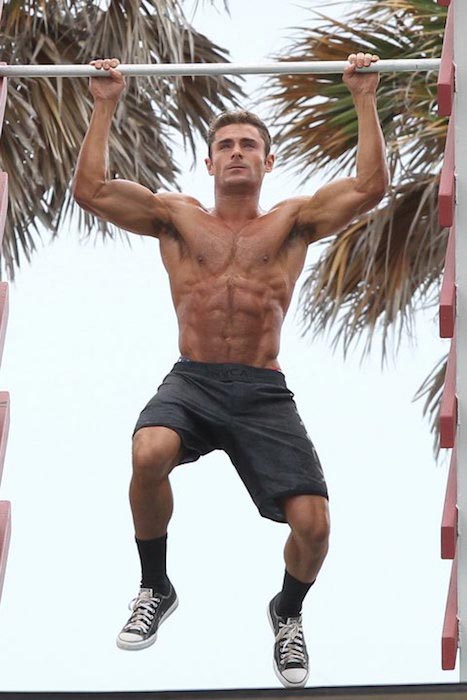 The workout routine of the star includes doing many intense physical training exercises throughout the day. His dedication can be mapped by the fact, he kicks off his days with Ninja Warrior training. He also trained for many months to get ripped for the film. He so loves the intense exercises now that he boasts that he can do the ninja training the entire day.
Diet Plan
The diet plan of the celebrity was quite tough. He had many days when he remained away from harmful food items like carbs and sugar. He recently stayed away from sugar and carbs for 9 days straight. His diet mainly consists of organic leafy greens, free range protein and organic grass-fed.
Cheat Day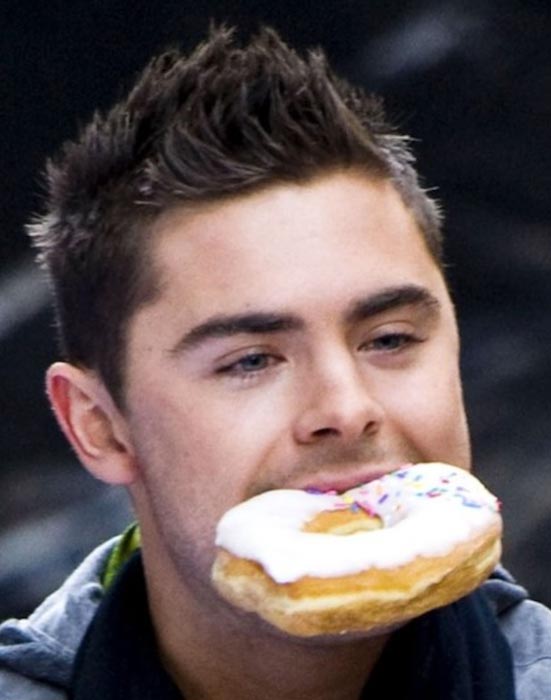 Refinery29 reported that the smoking hot actor likes to enjoy a cheat day every once in a while. He recently did that by eating a sumptuous meal that consisted of steak, some mac and cheese, three desserts, four helpings of potatoes and vegetables, and a big chunk of cheese with caviar. He didn't feel the guilty afterwards and advised his fans not to feel any shame for what you choose to eat as honesty is the best thing.
The Need for Intense Workouts
The California-born did the intense workouts and shaped up his body because he needed to wear red swimming trunks in the film and hitting the beach.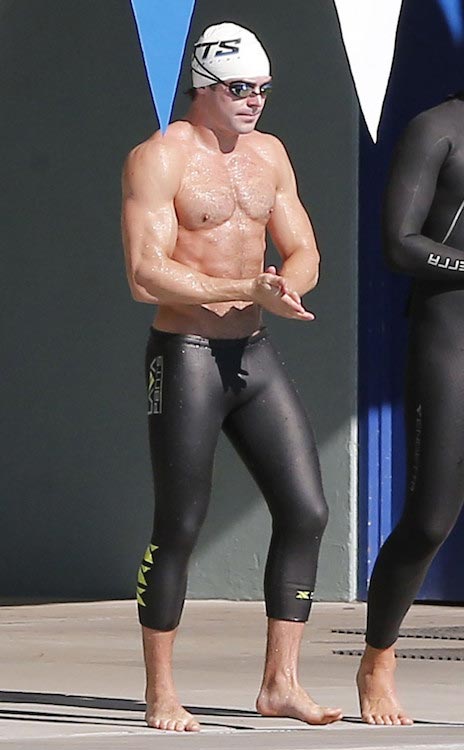 The Role
The talented actor introduced his character through Instagram by wearing a tight t-shirt that displayed his muscles and captioned the image with
"Meet Brody. Cruising into The Bay with nothing to his name but a duffle bag and a bike #Baywatch."
His character's name is Matt Brody who is a young unlikely prospective lifeguard and doesn't see eye to eye with Mitch (played by Dwayne Johnson). The two unlikely prospective lifeguards would be vying for jobs on the beaches of California in the film.
Extra Effort
The duo liked to work out by participating in different activities during the shooting of the film too. They had a tire shrugging contest that lasted for hours and was won by Dwayne, though Zac put up a good fight too. They also had a pull-up competition in which Johnson did 100 pull ups overhand and wide grip while Zac did 99. The good news for his fans is that he beat Johnson in the speed round.
The Inspiration
The inspiration for the American actor cum singer who helped him get in shape was his partner, Dwayne. He inspired him to offer blood and sweat and earn respect.
The Obstacle Course
Men's Fitness recently reported that The Rock has also spilled beans on the obstacle course that was created for the film. The merciless obstacle course was motivated by American Ninja Warrior meets World's Strongest Man. This course tests a person mentally and physically and takes them to the limits. It also needs a person to stay focused and calm when the limits are being tested.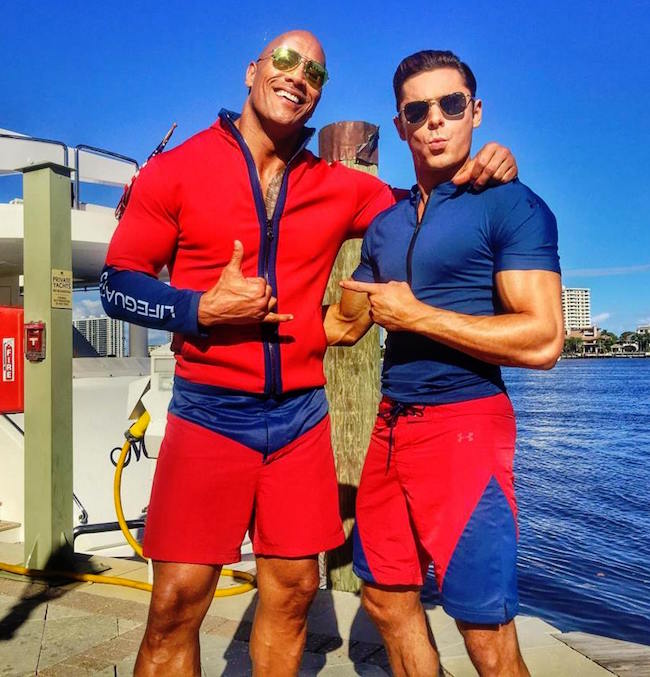 The Compliments
The Rock also complimented Efron on his shape by saying just look at the shape he came in. Zac returned the compliment by saying that it was The Rock who inspired him to workout via his Instagram posts and called him an "animal" in a good sense.
If you are inspired by the workout and exercise plan of Zac Efron for Baywatch, you might be interested in knowing his exercise and diet routine for his previous movie We Are Friends (2015). To check that out simply click here.
If you want more about the fitness of Zac, you can follow him on Instagram. You may also want to follow The Rock's Instagram. Or better yet, follow them both and become a fitness enthusiast like they are.