In the modern era, the institution of marriage has come under serious stress. The sceptics would even venture to say that the whole institution of the marriage is on decline. They use the growing trend of divorce and separation to support their argument. And, to some extent they are right. The worst publicists of marriage are Hollywood celebs. Every day, there is at least one column in the tabloids about celebrity divorces. And, who can forget the infamous 72 days marriage of Kim Kardashian and NBA star Kris Humphries, which was nothing short of mockery of marriage.
However, there are some celebrity couples that show there is still some hope and marriage can survive in the glitzy celeb world. Here, are the ten celebrity couples that have stayed married, even when everyone around them is occupied with divorces and break-ups.
Joanne Woodward and Paul Newman, first met in 1953. Though, at that time Joanne had a limited impression of 'The Color of Money' star, Newman was instantly attracted to then 22 year old Georgia native actress. However, as they started hanging out more, they developed a deep friendship which soon turned into an extramarital affair as Newman was married to Jackie Witt. After much persuasion and drama, Newman got divorced from his wife Jackie and got married to Woodward on February 2, 1958, in Las Vegas. To Newman's credit, he had a happy and successful second marriage. The couple's marriage lasted 50 years until Newman's death from lung cancer on September 26, 2008.
Like many Hollywood couples, Michael J. Fox and Tracy Pollan met on the sets of a TV show. However, as they both were involved in separate relationships, they didn't date each other for around two years. They met again in 1987, while working together on the movie 'Bright Lights, Big City,' and started dating each other. By the time, the movie shooting was wrapped up, they were vacationing together and in less than a year, they got married. They credit the success of their marriage to their decision to keep it private and away from the prying eyes of the paparazzi. The couple has four children and have dealt with several ups and downs including Fox's battle with Parkinson's disease with which, he was diagnosed in 1991.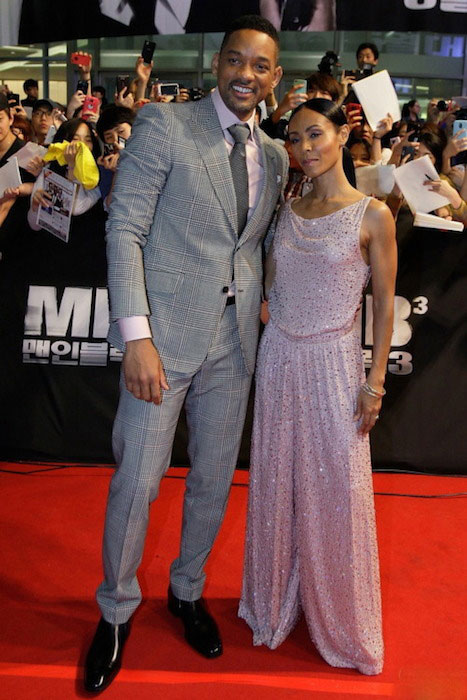 Jada and Will met in 1995, when Jada auditioned for the role of Will's girlfriend in popular TV show 'The Fresh Prince of Bel Air.' Though, she got rejected for her short stature, but she developed friendship with gangly Will. And, with time she realized that the gangly boy has grown into a handsome boy and started dating each other. Nearly five years after first meeting each other, they had a first date which involved a trip to Mexico. Will proposed in late 1997 and on the New Year's eve, they tied the knot in front of 100 guests at the Cloisters Mansion in Baltimore, Jada's hometown. And, rest as we all know is history.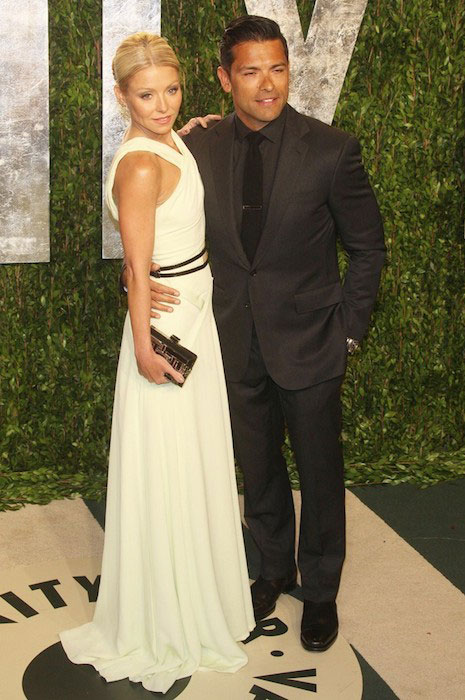 Kelly Ripa and Mark Consuelos met in 1995, while shooting for soap opera 'All My Children.' Mark was auditioning for a role, while Kelly was already a regular in the show. However, asking her out wasn't on his mind as he was really focused on getting the job, and moreover felt, she was way out of his league. After getting a role in the show, they got to know each other and it quickly escalated, then onwards. On January 5, 1996, the couple got married in Las Vegas and are now proud parents of Michael, 15, Lola, 11, and Joaquin, 10. Kelly credits the longevity of their marriage to a strong friendship and having lots of sex.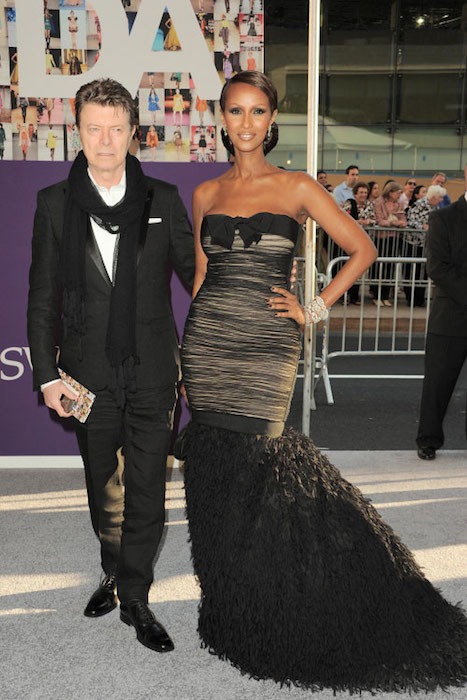 The rock stars dating models is a common theme. However, staying married for more than 20 years surely is not that common. For the famous British musician, it was love at first sight. However, his future bride wasn't convinced. At that time, the Somalian supermodel wasn't ready for the relationship and definitely not for a relationship with a guy like him. However, they soon fell in love and David was even naming the children, the first night they met. They got married on April 24, 1992, in a private ceremony in Lausanne. The wedding was later solemnized on June 6 in Florence. The couple has one daughter, Alexandria Zahra Jones, born August 15, 2000.
Tom Hanks and Rita Wilson first met on the sets of ABC sitcom 'Bosom Buddies,' nearly four years before falling in love at the sets of 1985 movie 'Volunteers.' However, at that time, Tom was married to his college sweetheart Samantha Lewes. But, as Tom puts it, the chemistry was just too strong to ignore. The couple got married around three years later and have stood strong despite several rumors of separation and divorce. This year (2015), Rita underwent bilateral mastectomy and reconstruction for breast cancer. The couple has two sons, Chester, 24, and 19-year-old Truman.
Actor-director, Danny DeVito met actress Rhea Perlman on January 17, 1971. The 'Cheers' actress had gone on to see a friend in the single performance of the play 'The Shrinking Bride,' which also featured DeVito. And, around two weeks later, they had moved in together. Around 11 years later, they got married on January 28, 1982, and went onto become proud parents of three children – : Lucy Chet DeVito, Grace Fan DeVito, and Jacob Daniel DeVito. Their marriage hit a major obstacle in October 2012 after they announced separation. However, by March 2013, they had reconciled their differences and are on course to prolong their 30 plus years marriage.
Denzel Washington and Pauletta Pearson Washington met while filming a TV movie, Wilma in 1977, based on the life of legendary African-American athlete, Wilma Rudolph. After turning him down twice, Pauletta Pearson finally got married to Washington on June 25, 1983. Like many other married couples, they also had to deal with the rumors of separation in 2013, after it was alleged that Washington cheated on his wife. However, they are still together and their family includes four children.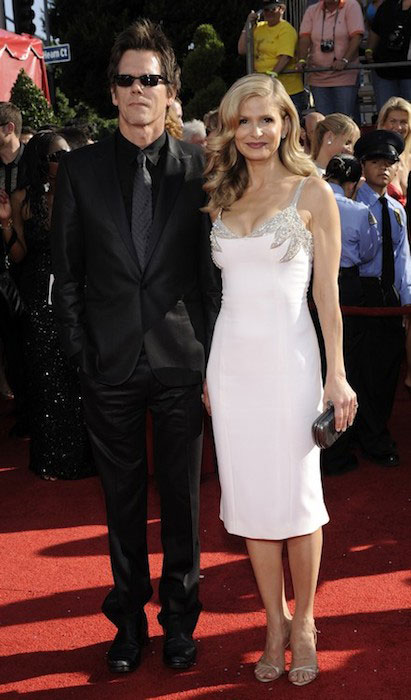 Kevin Bacon and Kyra Sedgwick started dating in the '80s after meeting on the sets of 'Lemon Sky' and got married on September 4, 1988. The couple has two children Travis Bacon Bacon (born June 23, 1989) and Sosie Ruth Bacon (born March 15, 1992). In an interview, Sedgwick attributed the success of their marriage to their never-ending passion for each other and getting a lot of action under the bedsheets.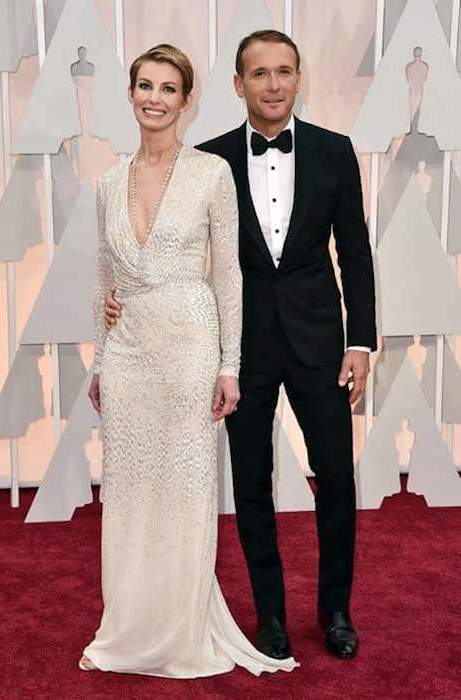 Faith and Tim met on the Spontaneous Combustion Tour in 1996. They got married after the end of the tour on October 6, 1996, in Rayville, Louisiana. The secret to their marriage might lie in their family rule to not to spend more than three consecutive days apart from one another. And, by the way, their family also includes three daughters – Gracie Katherine McGraw (born in 1997), Maggie Elizabeth McGraw (born in 1998), and Audrey Caroline McGraw (born in 2001).