Every individual in any field has a past, the things, he or she did before hitting it big and becoming leaders in their fields. And, wrestling is no different. It isn't as if the WWE stars simply walk into the ring and become superstars overnight. Like professionals in other fields, they have to do a lot of things before finding their feet in the ring. There were different jobs that they did to support themselves.
Even, some of the superstars on this list didn't have WWE career in their mind. They had different agendas, some wanted to become professional bodybuilders, some wanted to become models and then break into Hollywood. Maybe, it was fate that eventually led them to the WWE ring and saw them become huge stars in the sports. So, whether it was just another job to support themselves or something they wanted to do, in this article, we will list some of the interesting jobs wrestlers did before becoming huge WWE stars.
Lana: Dancer, Musician & Actress
Lana, real name, Catherine Perry had quite an eventful career before becoming a popular diva. Having spent most of her childhood in Latvia, where her father worked as a Christian missionary, she returned to United States at the age of 17. She lived in New York for some time where her dance background helped her find work with Alvin Ailey American Dance Theater, Ballet Hispanico, Broadway Dance Center and the Martha Graham Center of Contemporary Dance. Like her mother, she had aspired to become a ballet dancer. However, soon she realized that her future was in the show business and subsequently moved to Los Angeles. She was signed by Ne-Yo's record label to become part of a girl band, 'No Means Yes.' The band recorded one single and within a year of formation was disbanded. Then, for a brief period, she worked as a backup dancer and made appearances in videos of famous singers such as Keri Hilson, Nelly, Pink, Usher, Akon and Rich Boy.
In 2011, she appeared in an episode of 'The Game.' She also played the lead role in 'I.C.I.R.U.S.' in 2011, the musical comedy film 'Pitch Perfect' in 2012, and an episode of 'Banshee' in 2013. She is set to star in the WWE Studios production Interrogation.
Sheamus has gained popularity as a dominating wrestler. With his sheer power, he has battered leading wrestlers such as John Cena, Chris Jericho, and Jack Swagger. So, it is difficult to imagine him singing for the "Palestrina Choir." Of course, it was well in his early teens, but still, you expect him roughing up kids and playing rugby, not singing in a boy choir. However, he did play some rugby while studying at the National College of Ireland, where he gained a National Diploma. To support himself, he worked as an IT technician while living in Dublin. He also worked as a security guy at the nightclub, which helped him land couple of bodyguard gigs. He has worked as a bodyguard for Bono and Larry Mullen, Jr. of U2, as well as Denise van Outen. In his early days at WWE, he worked as an extra, you can even see him dressed as a fake security guard in two episodes.
Kurt Angle had an immensely successful stint with WWE. He became world champion five times (a four-time WWF/E Champion, a one-time World Heavyweight Champion), and also held the United States Championship, Intercontinental Championship, European Championship and WWE Tag Team Championship once each. However, it might not have happened at all. In 1996, Kurt Angle, who had won a gold medal in freestyle wrestling at the 1995 World Wrestling Championship and a gold medal in heavyweight freestyle wrestling at the 1996 Summer Olympics, was taken to the taping of an ECW shown by fellow Pittsburgh native Shane Douglas. He gave an in-ring interview and provided guest commentary during a match between Taz and Little Guido. He, however, left the building after Raven "crucified" a bleeding Sandman by attaching him to a cross using barbed wire. Angle was shocked by the incident and felt his reputation would be damaged if he was associated with the incident. He even threatened to sue ECW owner Paul Heyman if he was shown on television in the same broadcast as the stunt. He eventually joined Pittsburgh's local Fox affiliate WPGH-TV as a sportscaster. He worked in the position for a year, before signing an eight-year contract with the World Wrestling Federation (WWF).
Rusev: Rowing & Power Lifting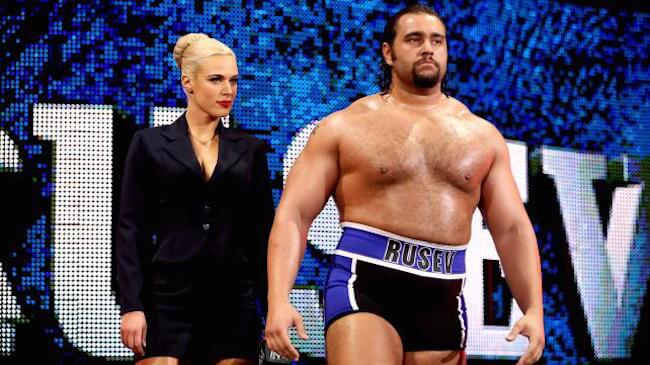 Rusev, real name, Miroslav Barnyashev is easily recognizable for his immense size and hulking physique. The Bulgarian wrestler put his immense size and strength to good use, well in his young age. To pursue his athletic career, he enrolled in a sports school, where he specialized in powerlifting and also as a member of the school's rowing team. He continued participating in powerlifting competitions on entering adulthood. However, in mid-2000s, Rusev decided to migrate to US to pursue a career in wrestling. Initially, he lived in Virginia, before moving to Torrance, California, where he began training as a wrestler under Gangrel & Rikishi at the Knokx Pro Wrestling Academy. And, in September 2010, he finally fulfilled his dream by signing a contract with the professional wrestling promotion, World Wrestling Entertainment (WWE). He was initially assigned to the WWE's Florida Championship Wrestling (FCW) developmental territory in Tampa, Florida, where he adopted the ring name "Alexander Rusev."
When Patricia Anne Stratigeas enrolled at York University, she had no idea that she would join wrestling, let alone of becoming one of the most popular WWE divas. However, it was fate that propelled her towards wrestling by placing Patricia at the right place and at the right time. For example, if the university faculty hadn't gone on strike in 1997, she would have completed her studies in biology and kinesiology. Instead, she started working at a local gym as a receptionist. And, during that time, she was approached by the publisher of MuscleMag International to do a test shoot for the magazine. She appeared on the cover of May 1998 edition and signed a two-year contract with the company. She started working on her body and made several magazine cover appearances. During that time, she joined Big Daddy Donnie and Jeff Marek as the third host of Live Audio Wrestling on Toronto Sports Radio, 'The FAN 590.' She was subsequently noticed by the WWE scouts and was signed on a multi-year contract with the company. Currently, she is working as a yoga instructor and owns a yoga studio.
Sting: Bodybuilder & Co-Owner of Gold's Gym
Steve Borden was active in sports from a young age. He excelled in basketball and football in his high school days. As he grew up, he developed a keen interest in bodybuilding and subsequently embarked on a career in bodybuilding. Until that time, he had no interest in becoming a professional wrestler. And, due to the lack of TV access to wrestling within his home community, his knowledge of wrestling was pretty limited. Also, in the meantime, he had bought "Gold's Gym" franchise with a friend and had continued pursuing a career in bodybuilding. However, it all changed in a night. He attended a World Wrestling Federation (WWF) event in Los Angeles where he saw Hulk Hogan, The Iron Sheik, The British Bulldogs, André the Giant and others perform. He immediately fell in love with the sport and decided to become a professional wrestler. And, as they say, rest is history. In his career, he has won total of 15 championships including WCW World Heavyweight Championship on six occasions, the WCW International World Heavyweight Championship on two occasions, and the NWA World Heavyweight Championship on one occasion.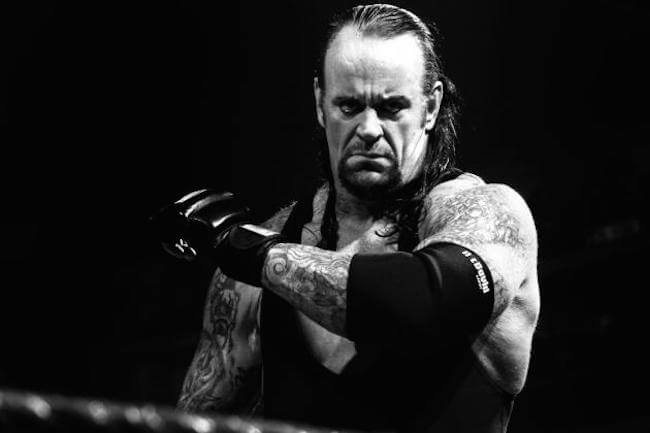 Ok, this can't be considered a proper job. But, I had to include him on the list for two reasons. First, that Mark Callaway was a good player and if he had decided to opt for it, then wrestling would have possibly lost one of the biggest future stars. And, the other reason is that we are talking about 'The Undertaker' and no wrestling list can be completed without his presence. Before, making his wrestling debut in 1984 for World Class Championship Wrestling (WCCW) under the ring name, Texas Red, Callaway had a passion for basketball. He was a member of his high school basketball team. Also, he played college basketball at Texas Wesleyan University during the 1985–1986 season.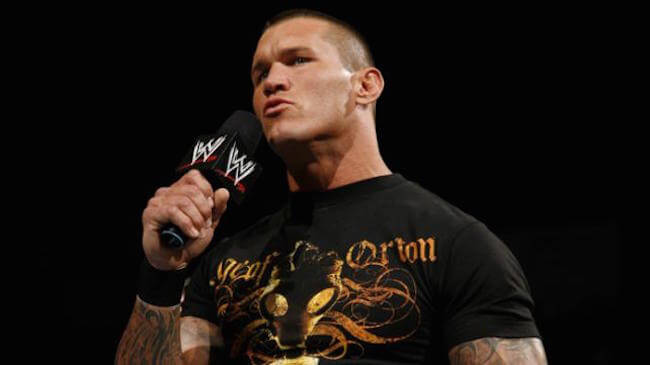 Randy Orton had a flair for wrestling from a young age. He was an amateur wrestler during his high school days at Hazelwood Central High School. However, his father, who himself had been a professional wrestler wanted his son to stay away from the business. He warned his son about the life, he would have to spend on the road as a wrestler. Dissuaded by his family, Orton enlisted with the United States Marine Corps after graduating from the high school. However, he won't have many fond memories of his time spent with the US marines. He was found guilty of deserting on two separate occasions and disobeying an order from a commanding officer. And, within a year of enlistment, he received a bad conduct discharge. Private First Class Orton was tried and convicted under a special court-martial and subsequently sentenced to spend 38 days in a military prison. In 2000, he made his wrestling debut at the Mid-Missouri Wrestling Association-Southern Illinois Conference Wrestling (MMWA-SICW) in St. Louis, Missouri.
Paul Michael Levesque always wanted to become a wrestler. He watched the first wrestling match at the age of five, a match involving Chief Jay Strongbow, who by the way is one of the most iconic wrestlers. At the age of 14, he started bodybuilding to hone a physique that would help him become a professional wrestler. Such was his passion for bodybuilding that he never missed his gym sessions and was there in the gym every day. As he was at the gym daily, he decided to become a gym trainer and earn a couple of extra bucks to support himself. He took bodybuilding very seriously and eventually entered several bodybuilding competitions. He was crowned Teenage Mr. New Hampshire in 1988. He then started training with Killer Kowalski at his school in Malden, Massachusetts.
And, after around two decades in the industry, he established himself as one of the finest and most popular wrestlers. He has held a total of 23 championships, including eight WWF/E Championships and five World Heavyweight Championships.
It won't be wrong to claim that Hulk Hogan was one of the biggest reasons behind WWF's popularity boom in the 80s and 90s. He has inspired a whole generation wrestling superstars. Also, the all American icon has won 12 world championships including six-time WWF/E (World Heavyweight) Champion and six-time WCW World Heavyweight Champion. However, if he hadn't suffered an injury in his early teens, he would have played professional baseball. He was a promising pitcher in Little League Baseball and had attracted scouts from the New York Yankees and the Cincinnati Reds.
In his teenage years, Hogan was also a skilled musician and was very good with a fretless bass guitar. He dropped out of University as his music gigs kept on clashing with his studies. In 1973, along with two other musicians from the Tampa area, he formed a band called "Ruckus." The band was a huge hit with the locals and the band played at popular local bars. One night, during the band's performance in a local bar, Jack and Gerald Brisco showed up and were really impressed with Hulk's physique. They asked Hogan whether he was interested in becoming a pro wrestler. And, the rest, as they say, is history.