Over the year, the professional wrestling has been graced by some of the finest athletes in the sport. They combined their amazing fitness and physical ability with in-ring skills to build successful and extremely fruitful careers. However, being extremely fit and being in possession of some of the finest bodies doesn't mean they were or are safe from medical and health problems. After all, wealth and success can only go that far in giving you comfort and a great life.
However, we feel the medical conditions aren't a blemish on their great lives. Not at all. On the contrary, it is a mark of their inner strength and determination to be successful in spite of their problems. It is a true testament of their character that they didn't allow anything to stop them.
However, in some unfortunate cases, the below mentioned medical problems did end some promising and storied careers in mid-flight. And, in some extreme cases, the medical conditions did turn out to be life-threatening. So, here is the list of ten wrestling stars who suffered or are still suffering from shocking medical conditions.
Andre the Giant, who at one point of time in his career was the highest paid wrestler (he was mentioned in the 1974 Guinness Book of World Records as the highest-paid wrestler in history at that time), taking home US $400,000 in one year during the early 1970s suffered from acromegaly. Acromegaly is a hormonal imbalance, in which the growth hormone is secreted in excess and the human body grows at an alarming rate. In fact, by the age of 12, Andre had reached a height of 6 ft 3 in (190.5 cm) and weighed 240 pounds (110 kg). Despite his abnormal size, he had no intentions of being a professional wrestler and had dropped out of eighth grade, as he thought school education wasn't necessary for a farm laborer. He worked on a farm, completed an apprenticeship in woodworking, and worked in a factory that manufactured engines for hay balers, before moving to Paris, where he was taught the art of professional wrestling by a local promoter who recognized the earning potential due to his great size. And, ten years later, he was signed up by Vince McMahon and he went on to become an extremely popular wrestling star.
However, along with making him a poster boy of wrestling, acromegaly had a negative effect on his health. Late in his career, he suffered from crippling back pain. At the age of 46, he died of congestive heart failure on the night of January 27, 1993, in a Paris hotel room.
George "The Animal" Steele – Crohn's Disease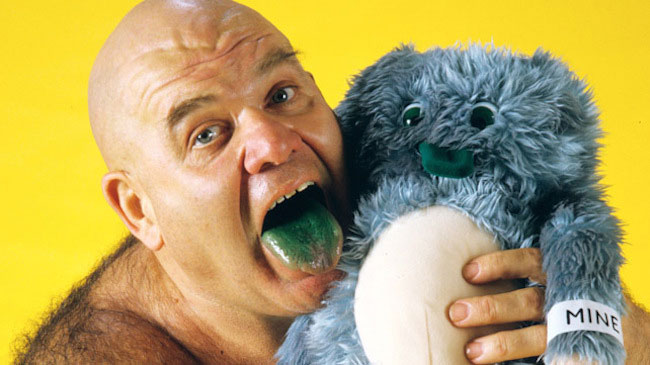 George "The Animal" Steele was one of the most recognizable stars during the most of the 1980s professional wrestling boom. Although he didn't win any major championship during his time with WWF, he still was firm fan favorite. His popularity was surprising, considering the fact that for the most of his time with WWF, he was a crazy heel. He would have kept on winning fans' appreciation if he hadn't suffered from the Crohn's disease, which is a chronic condition associated with the digestive system. Those, who suffer from this condition sometimes find eating to be painful. The other symptoms of this disease include fever, weight loss, fatigue, and issues such as constipation or diarrhea. He retired from wrestling in 1988 due to extreme symptoms of this painful disease. However, in 1998, Steele was told by doctors that his Crohn's Disease had gone into remission and that he no longer suffered from any of the disease's symptoms. To prevent the symptoms from returning, Steele got his colon removed in 2002.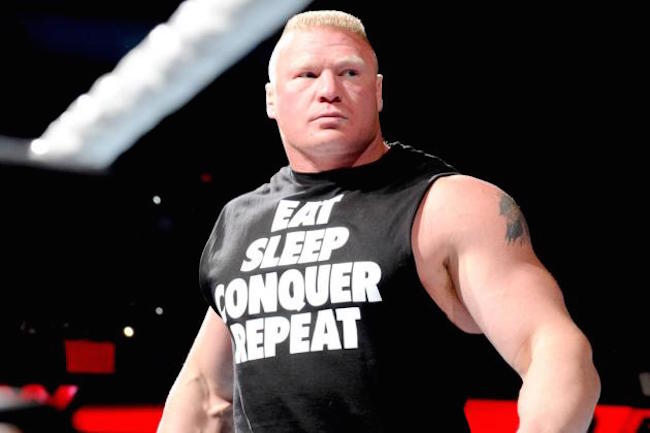 Brock Lesnar is arguably one of the strongest and fittest wrestlers on WWE roster. And, he has proved his fitness and strength even in UFC, which is considered as one of the most brutal and demanding fighting competitions. He was the undisputed heavyweight champion during his time with UFC. And, would have achieved more success with UFC, if he wasn't forced to retire from the sport due to regular bouts of diverticulitis. Diverticulitis is a condition affecting the digestive tract, which can be pretty difficult for a combative sports player. People suffering from this condition have diverticula, small pouches, which can get inflamed or irritated by certain foods or blows to stomach. This inflammation leads to serious infection, which could even cause death. Lesnar had to get part of his colon removed to deal with the condition. However, he hasn't allowed his medical problem to completely hinder his career. He has returned to WWE and has once again established himself as one of the most popular wrestlers. He even ended Undertaker's undefeated Wrestlemania streak.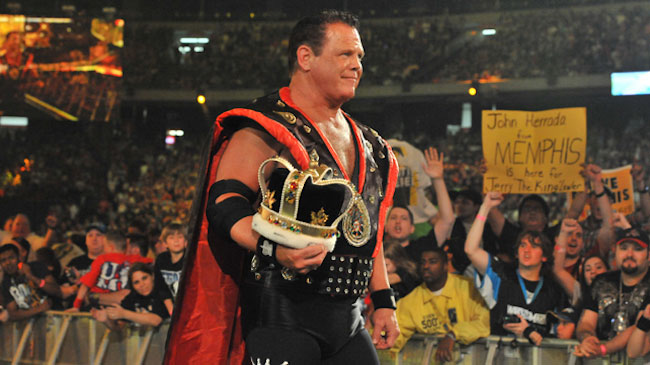 Jerry Lawler is another wrestler who suffers from diverticulitis. However, his problem isn't as serious as Brock Lesnar's is. And, he has suffered from the medical condition very late in his life, so it had no apparent effect on his wrestling career. The only consequence it had was that he had to miss out on a couple of WWE episodes. However, the fellow WWE Hall of Famer Booker T was drafted in his place. When Lawler was first hospitalized, it was thought that he was suffering from another heart problem. It was later discovered that he was suffering from diverticulitis and he would have to alter his diet to avoid any future instances of inflaming diverticula pouches. Otherwise, he would have to pay another visit to hospital and will have to endure symptoms such as pain, fever, nausea, and vomiting.
You know, every time I see his amazing and perfect physique, I feel depressed for a long time. After all, he has one of the finest physiques and I have a slouchy potato pack. So, it was a bit surprising for me, when in course of writing this article, I found that the great Dwayne Johnson has depression issues. After all, he has everything. A thriving Hollywood career, he is one of the top-earning actors and has hordes of loving fans. He has even co-authored a bestseller. Of course, you never know what is going on in anyone's mind. Johnson had his first bout of depression during college days due to an injury that affected his career in professional football. Then, he later had to suffer from depression, when he was undergoing divorce from his first wife and teenage sweetheart, Danny Garcia. However, he has got it all under control and hasn't suffered from the bouts of depression for a long time. Also, he has found happiness in personal life and appears to be happy with long-term girlfriend, Lauren Hashian.
Giant Gonzalez – Diabetes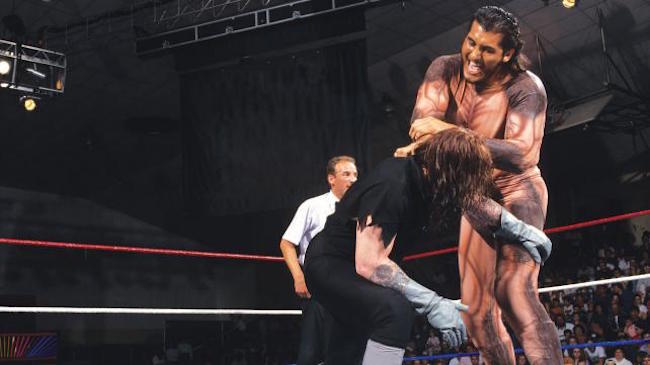 The former Argentine basketball player took WWF with a storm with his entry in 1993. In his first-ever appearance, he eliminated The Undertaker in Royal Rumble and started a feud against the legendary wrestling champion. The seven and a half feet tall wrestler was an imposing figure and he duly used it to his advantage. During his one year stay with WWF, he even managed to beat the iconic wrestler Hulk Hogan. However, he was defeated by diabetes. So extreme were his health problems due to diabetes that he was left wheelchair-bound. He had to retire to his ranch in Argentina. His kidneys became increasingly dysfunctional and had to use a dialysis machine to tackle the problem. And, at the age of 44, on September 22, 2010, Gonzalez died of complications from diabetes and severe heart issues, in his hometown of San Martin, Argentina.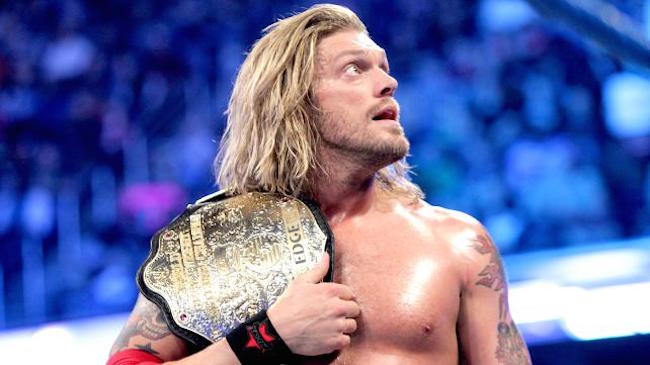 The experts and wrestling fans alike agree that Adam Copeland is one of the most decorated and greatest professional wrestlers of all time. During his decorated wrestling career, he won 31 championships in WWE overall, including 11 world championships (the WWE Championship four times and the World Heavyweight Championship, a record seven times), five Intercontinental Championships, one United States Championship, and 14 world tag team championships (a record 12 World Tag Team Championships and two WWE Tag Team Championships). Unfortunately, he had to retire in 2011 due to spinal stenosis. Spinal stenosis is a medical condition that causes the spinal cord to become narrow. The doctors didn't clear him to compete, due to the risk of neck-down paralysis or death. So, he officially relinquished the World Heavyweight Championship, retired as the World Champion. Since his retirement, Edge has made couple of guest appearances in WWE.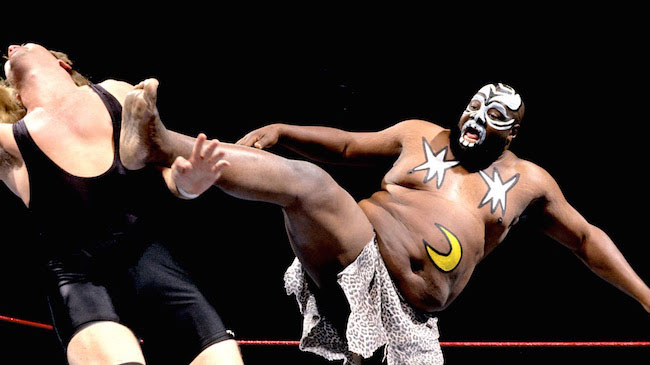 Kamala, real name Jimmy Harris had one of the best background storylines. Harris, who was billed as a cannibal from Uganda had quite a career in wrestling. During his time with WWE, he took on legendary wrestlers such as The Undertaker, André the Giant, Hulk Hogan and Jake "the Snake" Roberts. However, these days, Harris is wheelchair bound due to the crippling diabetes problem. And, it was the diabetes problem and refusal to accept dialysis treatment that forced him to retire. His left leg was amputated below the knee due to complications of high blood pressure and diabetes on November 7, 2011. In April 2012, his right leg was also amputated below the knee and a campaign was launched seeking donations to cover his financial needs. These days Harris gets on with money received from selling handmade chairs on the Internet and disability checks. He has also written a book about his life.
Stone Cold is arguably the most famous wrestling star. He was the "poster boy" of the Attitude Era and WWE CEO Vince McMahon has claimed that he had even surpassed Hulk Hogan in popularity. The former WWE executive Jim Ross once claimed, "Nobody touches Austin… No-one generated more cash in the length of their WWE career." However, had he not suffered neck problems, he would have graced WWE for much longer period. His neck problems started after his neck was broken following a botched pile driver by Owen Hart. For some time, Austin didn't realize that he had suffered such a serious injury. However, it was eventually discovered and he had to undergo surgery. The surgery was successful, but the injury had already done the damage as Austin was diagnosed with spinal stenosis. He was advised by doctors that an awkward or violent move performed on him could lead him to being permanently disabled or could even cause death in an extreme case. He did go against the professional advice and wrestled for some time before ultimately retiring in 2002. He has made some cameo appearances over the years, but he has never gone any close to former all-action star persona that made him the most bankable star in WWE.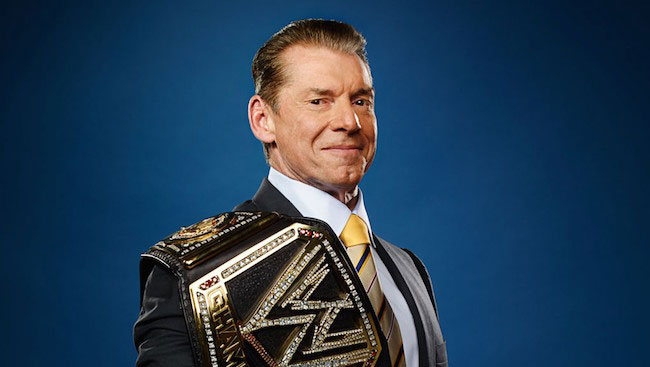 Vince McMahon is owner of one of the most popular entertainment organizations. Under his guidance, WWE (formerly known as WWF) has soared to new heights and has rapidly broken records in terms of popularity and revenue earned. However, as a child, he wasn't considered too bright. It wasn't that young Vince lacked intelligence. The problem was a medical condition called dyslexia, which is a learning disorder. And, those who suffer from this condition have problem with learning, reading and writing. This medical condition coupled with other things meant that he had a particularly difficult childhood. His mother got married multiple times, which led to abuse both of her, and her young son. He didn't even meet his real father until the age of 12. And, it was meeting with his father, Vince McMahon, Sr., who was the owner of the Capitol Wrestling Corporation that inspired him to get into the wrestling business.
It is testament of his willpower and determination that despite suffering from such a big medical problem and enduring a difficult childhood, McMahon has managed to become one of the most powerful men in US and has net worth of more than one billion dollars.