Lupita Nyong'o is one of the rising stars of Hollywood. Though she had worked in short films and television series, her career took off in the real sense when she won an Oscar for the best supporting actress for the film 12 Years a Slave (2013). She is the very first Mexican/Kenyan actress to get her hands on an Academy Award. In 2014, she bagged the title of the Most Beautiful Woman by People magazine, along with the honor of being named as Woman of the Year by Glamour.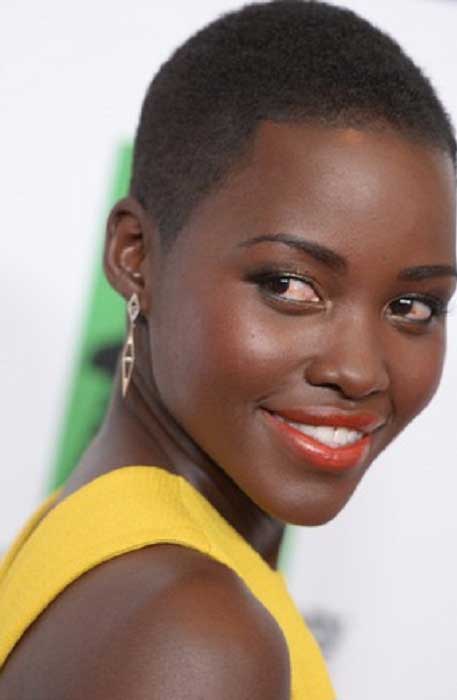 [toc]
The amazing actress has gained a lot of popularity in a short span of time because of her professional life and also for her fitness. So, we have tried our best to reveal her workout and diet secrets just for your benefit. They would help you to know her a little more and you may also get your hands on some of the secrets that make her who she is. Try the ones you feel comfortable following and make a positive impact on your life.
Lupita Nyong'o 2015 Workout & Diet
Secret of Lupita's Sexy Arms
Lupita has one of the most fabulous arms that look strong, capable and sexy at the same time. She is well aware of this and never hesitates to show them off. Well, we were curious about the secret behind her stunning arms, so we did a little digging and came across the interview of Meka Gibson, her personal trainer, who shared the secret of Lupita's sexy arms with Shape.com. Do have a look and try the cool exercises mentioned over here at your home. They are quite simple and can be done by anyone.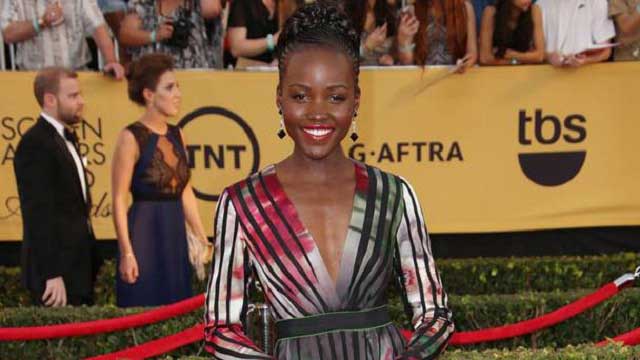 Tricep Pushdowns – 1 set of 12-15 reps
Dumbbell Lateral Raise – 1 set of 12-15 reps
Alternating Dumbbell Biceps Curl – 1 set of 12-15 reps
It is recommended that you take rest between every set. You should also make sure that the weights you have chosen are not too heavy, as you may end up cramping or pulling your muscles. It would also be nice to start off with 10 reps in the beginning and increase their number when you feel up to the challenge.
Exercise as a Wake-up Call
Believe it or not, the Mexican-born, Kenyan-raised actress, does not start her day with a cup of coffee. (Well, I certainly would love to know how she manages it as I need two cups most of the time). Jokes apart, the actress admits that she starts her day with exercising. She does not need coffee to wake up her system but needs some mild exercises for the same. Her favored exercises are cardiovascular exercises, weight lifting, and yoga.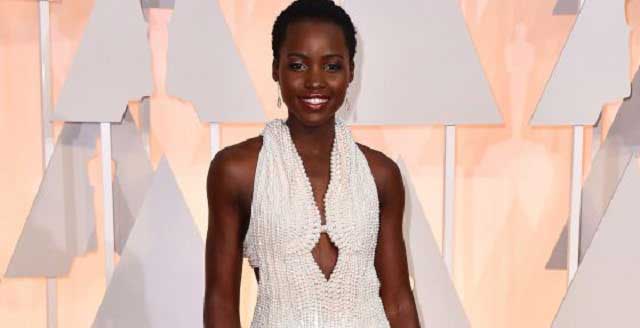 Lupita Hates Gymming
This point really took me aback. Just look at her hourglass figure, can you believe that she hates going to gym? But guess what, the versatile actress has admitted that she does not like going to a gym. She also admits that she cannot imagine living without exercising, so she prefers to do it without hitting the gym. She has some equipment at home and her trainer is always there to help her out. Though she does not like to hit a gym, she compromises when she really has to.
Keeping the Weight in Check
The gorgeous actress has admitted that she was a bit fat when she was younger. She claims that her mother is one who saved her. Her mother instilled good health habits in her and she is grateful for that even now. She admits that she has to travel a lot and stay in hotels, which may be a killer for her weight controlling initiatives, so she always keeps an eye on what goes into her mouth, no matter where she is.
Lupita Nyong'o Diet Preferences
Salmon, chicken and rice, eggs, kale and whole fish are some of her diet preferences. She eats them at one time or another to keep her in shape. After seeing her figure and the glowing face, I suggest you should try to include these foods in your diet too.
Water Works Wonders for Lupita
Water seems to be the hot favorite of divas these days. As mentioned in the recent article we wrote on Gabrielle Union, water is the elixir of life and is helping famous beauties retain their health. Gabrielle had admitted drinking 1 gallon of water per day and now Nyong'o has admitted that she likes to drink water throughout the day too. She drinks water even if she is not feeling thirsty as she knows her body needs it. By her own admission, she drinks tons of water every day and that is another secret of her breathless beauty.
Lupita's Indulgences
Like most of us, the Oscar-winning star has some weaknesses too. She has a special weakness for champagne and chocolates. She also likes to go for long and pampering massage treatments as they make her feel loved. She admits that when another human being pampers her body, she feels that she is healing from the inside, which motivates her to keep going in life.
Lupita's Mental Well-Being
Apart from physical health, Nyong'o loves to take care of her mental health too. Yoga helps her feel relaxed and let go of her worries, but her real secret is the ability to face her fears. She believes that one should face a new fear every day and do one thing that scares them on a daily basis. If you keep going like this, you will never be afraid of anything in life.
Lupita Nyong'o's Nakia Workout Secrets for Black Panther (2018)
Actors often put their heart and souls in the character they are supposed to play on screen, and Lupita Nyong'o is one of them. She trained hard for the role of Nakia and even though she couldn't find a place in the Avengers: Infinity War, her performance in Black Panther (2018) is worth an applause. Here you can know how hard it was for the actress to transform into the character she was playing and what challenges did she overcome in this interesting journey.
The Boot Camp
The key secret that helped the Mexico-born to be in such an amazing shape was that she attended a 6-week boot camp in January 2017. She worked out for 4 hours a day, and the number was reduced to just 2 hours a day when she started seeing the results, i.e., started bulking up a bit.
Her body changed so much that when she came home for Christmas, she could not fit into her old clothes. As Nakia is a street fighter, the beauty had to warm up, and learn many techniques like learning to use ring blades or capoeira (a form of martial arts that mixes elements of acrobatics, dance, and music) or jiu-jitsu (a method of close combat in which an armed opponent is fought with the help of a short weapon or even without a weapon).
Workout Secrets
The current workout secrets of the stunner involve working out daily and focusing on stretching and cardio. She is also fond of boxing and interval training.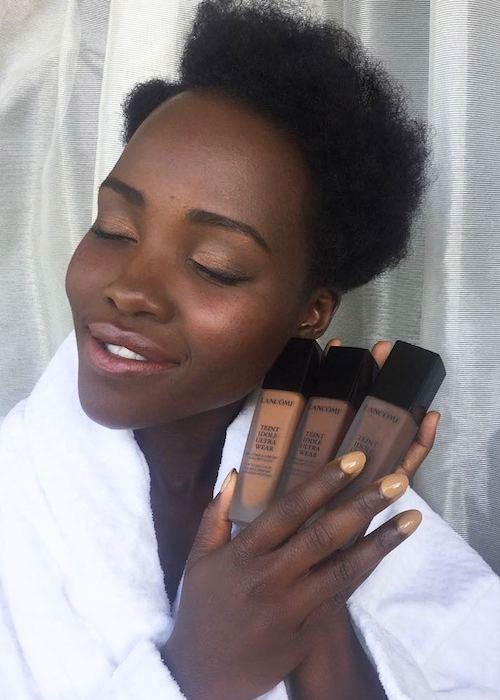 Previous Workouts
When she was just 7 years old, Lupita learned different forms of martial arts like capoeira, Muay Thai, and Tae Kwon Do. She still likes it because it connects a person's body and mind. You can do it only when you have a clear mind, not when you are upset or angry.
The Injury
Despite training so hard for the role, the diva injured herself on the first day of shooting. She was doing a scissor move against some bad guys. All was okay as she grabbed his waist, but she then realized that she had sprained her and she had to wear a brace for about 2 weeks. Luckily, the injury didn't harm the film's schedule as no action scenes were planned for a few days.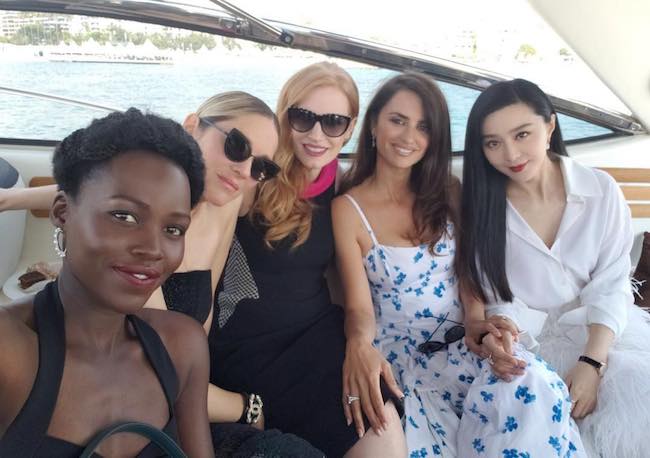 Language Training
Apart from training her body, Nyong'o also had to train herself on linguistic skills. She learned to speak with the same accent used by Chadwick Boseman and also mastered the complexity of three different clicks that were as difficult as learning three different letters.