A great physique is a prerequisite for making it big in WWE unless like Rey Mysterio, you have some insane acrobatic skills in your arsenal. The most important thing a wrestler needs to show his fans is that he can easily dominate his rivals. It was the amazing physique of WWE stars such as Hulk Hogan, Randy "Macho Man" Savage and Ultimate Warrior that ushered WWF into the mainstream fame. Later, it would be wrestlers such as Stone Cold, Lex Luger, Bret Hart and Razor Ramon with chiseled bodies that would consolidate WWF as a premium entertainment entity.
So, you see that bodybuilding has gone hand in hand with the WWE since its inception. Therefore, it doesn't come as a surprise that many WWE stars were professional bodybuilders before they made it big in the world of wrestling. In fact, Vince McMahon, the CEO and chairman of WWE, is known for giving preference to great physique while signing new talents. So, here is the list of ten WWE stars, who started off as bodybuilders.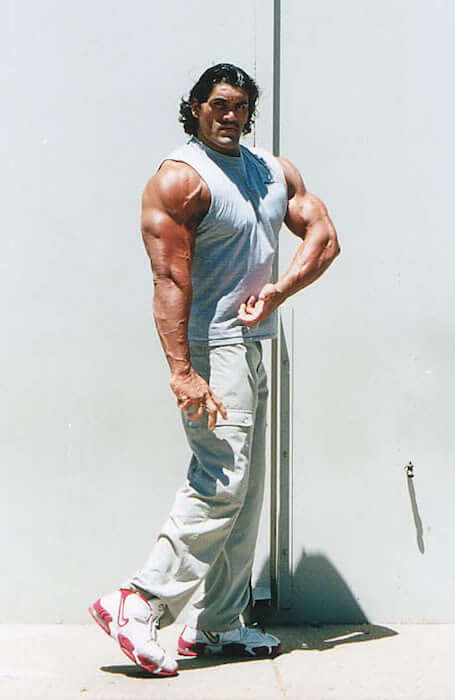 Before, he rose to fame with his stint in professional wrestling, Dalip Singh Rana was a successful bodybuilder and powerlifter. He had won the 1997-98 Mr. India competition. And, it was due to his immense success in these fields that he was employed by the Punjab Police. After taking around 18 months wrestling training, he made his ring debut in October 2000 for All Pro Wrestling (APW) in the United States, under the ring name Giant Singh. Before making history on January 2, 2006, by becoming the first Indian professional wrestler to be signed to a contract by World Wrestling Entertainment (WWE), he had performed in New Japan Pro Wrestling, All Japan Pro Wrestling and Mexican wrestling competition Consejo Mundial de Lucha Libre. During his stint with WWE, he has managed to win the prestigious World Heavyweight Championship and in 2008 reached his career high, 83rd ranking out of the top 500 wrestlers.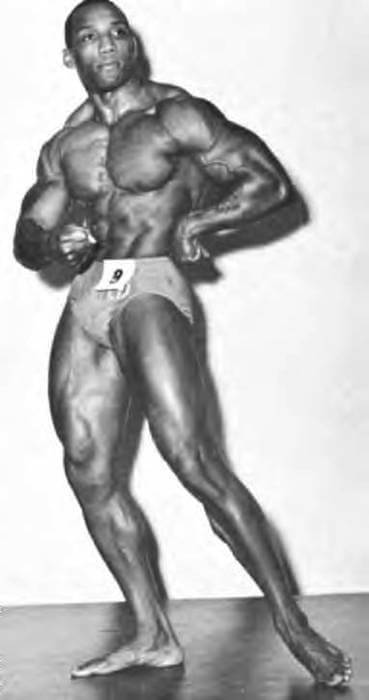 Earl Maynard was one of the first wrestlers, who apart from wrestling had won significant fame in other professions as well. As a bodybuilder, he had twice won Mr. Universe, the most prestigious bodybuilding competition. He had also won the Mr. Europe competition in 1959 and Mr. England in early 1960. He was one of the earliest wrestling superstars. He was National Wrestling Alliance (NWA)'s America's Tag Team Champion two times and was also well known as an individual wrestler. As an actor, he had appeared in well over 20 movies, out of which 'The Sword and the Sorcerer' and 'The Deep' were major hits. The multi-talented Maynard also holds a degree of M.S.F. in Physiotherapy and directed some of his last movies.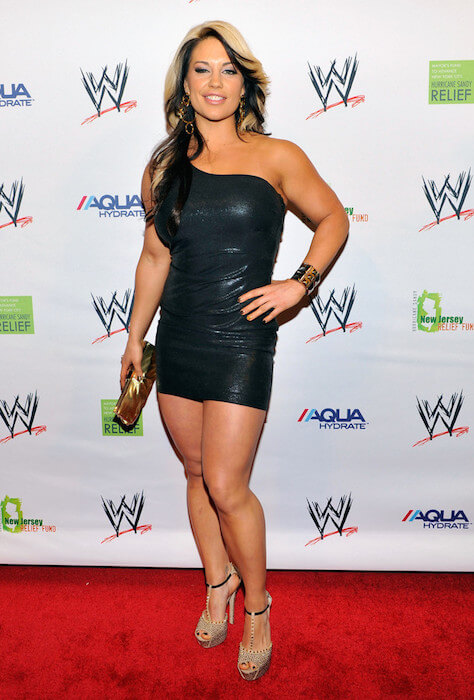 Kaitlyn has an amazing combination of muscles and hotness that has been traditionally appreciated by the wrestling fans since they saw Chyna clad in leather. However, Kaitlyn unlike Chyna is not a traditional bodybuilder. She is more of fitness figure model with lean muscles that doesn't overpower her femininity. The former WWE Divas Champions started competing in amateur bodybuilding competitions when she was 18 years old. Without nutritionist and trainer, she finished 10th in her first competition. She, then, went on to win National Physique Committee (NPC) John Sherman Classic Bodybuilding, Figure and Fitness Championship. As a bodybuilder, her biggest success has been finishing fifth at the Arnold Classic in the NPC Figure Class D competition. As of now, she has retired from wrestling to focus on her fitness clothing company named Celestial Bodiez and family life.
Tony Atlas was one of the few popular wrestlers, who also achieved immense success off the ring as well. The WWE Hall of Famer won plethora of titles during his professional wrestling career and due to his great physique and power was called 'Black Superman.' Along with competing in the ring, he also participated in several bodybuilding competitions from 1972 to 1985, winning the "Mr. USA" competition three times. It was the highlight of his highly successful career. Apart from being a wrestler and bodybuilder, he was also an acclaimed powerlifter, he continued powerlifting until 1995. In mid-2012, he re-signed with WWE in a Legends deal. Also, he is regular cast member on the WWE Network original reality show, 'Legends' House.'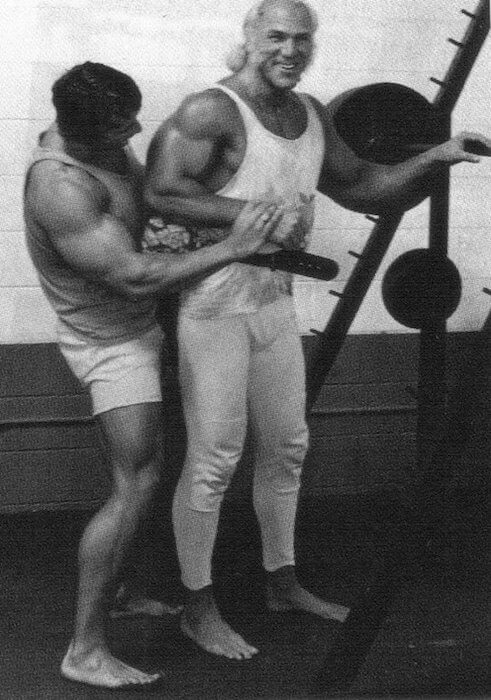 Billy Graham, better known by his ring name Superstar Billy Graham is one of the most legendary personalities in the wrestling. Not only, he brought immense fame to the sport with his great physique and charismatic persona, but also served as a mentor to the future wrestling superstars such as Hulk Hogan, Jesse Ventura, and Ric Flair. He is also renowned for modernizing interviews in the sport and improving the physique aspects of the professional wrestling industry. As a bodybuilder, he used to workout with bodybuilding legend Arnold Schwarzenegger and for some time also held the record for bench pressing 605 lbs, which is just 11 lbs less than the current world record. In 1975 Pro. Mr. America contest, for his enormous 22 inch biceps, he won first place in the Best Developed Arms division.
It can be argued that Chyna was the first WWF diva, who went on to gain as much fame as her male contemporaries did. Her immense body frame and great physique made her a major draw amongst the wrestling fans. She holds the record of being the first woman to enter Royal Rumble contest, qualify for the King of Ring tournament and become the number one contender for the WWF championship. Before trying her luck in wrestling, she used to regularly participate in the bodybuilding contests. However, due to her large size, she used to finish last in the competitions. Fortunately, she tried her luck with wrestling and rest as we know is history.
Batista has often credited bodybuilding for saving his life. Dave Batista, who grew up in an improvised neighborhood was stealing cars at a young of 13 and after a fight with bar's patrons, while working as a bouncer was sentenced to one year probation. He participated in bodybuilding competitions for a brief time, before realizing that his six feet and six inches height was proving as an obstacle in getting better points as shorter competitors looked more stockier and muscular than him. He, then tried his luck at the WCW Power Plant, where he was told that he could have a career in wrestling. However, Batista didn't quit and after rigorous training, he went to WWF. As a wrestler, he has become World Heavyweight Champion six times and World Tag Team Champion three times.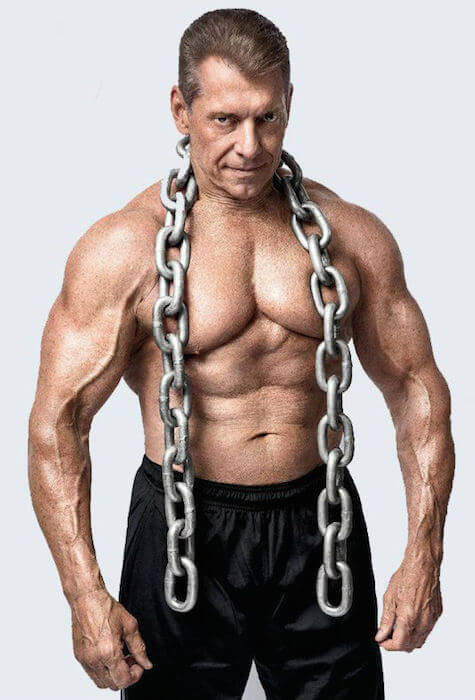 Since he acquired, WWF in 1982, he has always laid emphasis on great physique when signing on a new talent. And, judging by the popularity of the WWF and number of aesthetically perfect superstars, the company has produced under his guidance, it can be safely said that he has got it absolutely right. His drive and idea to combine bodybuilding with the traditional wrestling has capitulated WWF into billion Dollar Empire that is continuously breaking records in terms of popularity. The Rock, Goldberg, John Cena, Triple H and The Ultimate Warrior are few of the hulking wrestlers, Vince has unearthed and developed into international superstars. He even has the reputation of passing on a technical good wrestler in favor of a better-looking candidate.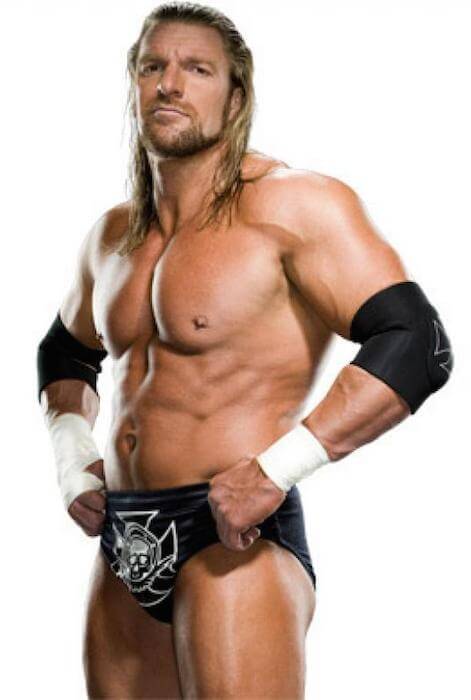 There is no denying of the fact that Triple H has one of the finest physiques in the wrestling universe. Driven by his desire to look like his favorite wrestling stars, he began to take up bodybuilding at the age of 14. At the age of 19, he was crowned Teenage Mr. New Hampshire. And, couple of years later, he had joined his dream profession. As a wrestler, he has won 13 world championships including eight WWF/E Championships and five World Heavyweight Championships. Throughout his career, he has promoted his passion for bodybuilding and has appeared on the covers of several bodybuilding magazines. He has also penned an autobiographical book 'Making the Game,' which predominantly focuses on bodybuilding advice.
Before he became the 21st century poster boy for the WWE, John Cena pursued a career in bodybuilding. From the age of 18 till 22, Cena participated in numerous bodybuilding competitions including 'Yankee Classic' in Massachusetts, the 'Natural Iron Man' and the 'Natural Santa Monica Classic' in California. However, after competing in bodybuilding competitions for four years, Cena realized that he would have to make a career change if he was to make it big. In 1999, he started his pro wrestling career with Ultimate Pro Wrestling and since then, hasn't looked back. Till now, he has won 23 championships including a record 12 reigns as WWE (World Heavyweight) Champion, three reigns as World Heavyweight Champion, four reigns as WWE United States Champion, and a four-time world tag team champion (two World Tag Team and two WWE Tag Team).