The Forbes magazine is one of the oldest and most prestigious publications in the world. It is renowned for publishing articles on investment. Businesses, money and entrepreneurs. The Forbes yearly lists includes people such as richest personalities, world's top companies and most powerful personalities, which are also well known and a position in one such list is considered as a matter of pride.
In this article, we will list the most powerful couples of the bygone year recognized by the prestigious magazine. The personalities in this list come from diverse backgrounds ranging from acting to sports, from music to business and from modeling to politics. Without further delay, let's take a look at the renowned and distinguished individuals.
Last year was special for Brad Pitt and Angelina Jolie, as they finally got married on August 23, 2014 in a private ceremony in Château Miraval, France. And, of course it wasn't just this personal milestone that warrants a place in this list. Jolie and Pitt raked in $50 million from movies and their movies were a spectacular success. Pitt starred in 'Fury,' a movie based on America's contribution to the Second World War. The movie earned over $210 million and was widely praised by the critics. Whereas, Jolie's 'Maleficent' wasn't that well received by the critics, nevertheless it earned $757.8 million worldwide and became Jolie's highest grossing movie ever. Also, in June, she co-chaired the four-day Global Summit, which was attended by 123 nations to End Sexual Violence in Conflict.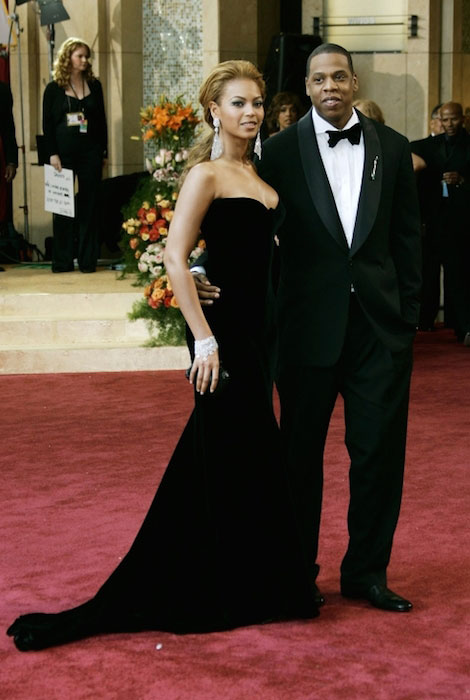 Beyoncé and Jay Z are considered as the first couple of the music industry. They are one of the most private couples and prefer to keep their relationship under wraps from the public scrutiny. Last year, Beyoncé released her fifth solo album to critical as well as commercial success. What makes the success even more amazing is the fact that no promotion or prior announcement was made about the release. In fact, Beyoncé with $115 million earnings was the top earning female artist. Jay Z also had a successful year as he received nine nominations at the Grammy Awards and also started several business ventures. He acquired Armand de Brignac champagne from Sovereign Brands and subscription-based music streaming service, Tidal.
Cher Wang and Wenchi Chen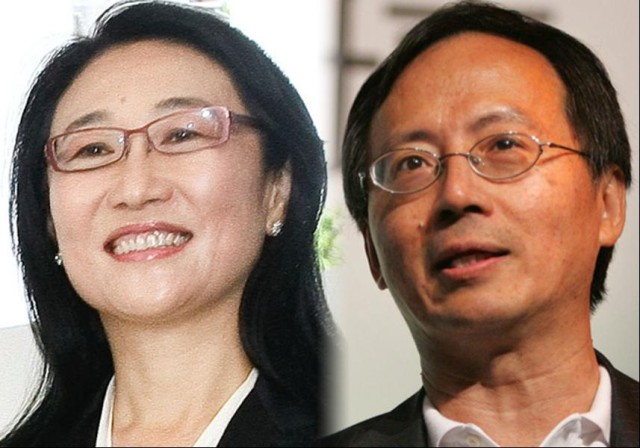 The techie power couple controls one of the biggest mobile companies, HTC. Wang founded HTC is 1997 and has lead it to pinnacle of success. Last year, the revenue of HTC stood at $9.6 billion, nearly double of what it earned a year before. For her entrepreneurial success, Wang was placed at the 20th position in the annual power women list compiled by Forbes. Wang is also known for her philanthropy. She funds and supports Guizhou Forerunner College, a charitable college that provides low cost education to children belonging to poor families. Wenchi has been the president and CEO of VIA, a leader in PC platform solutions since 1992. Under him, VIA has become the world's leading developer of PC core logic chipsets.
Diane von Furstenberg and Barry Diller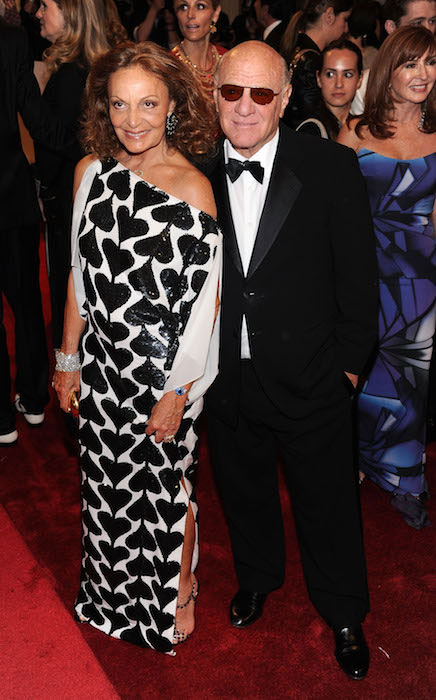 Diane von Furstenberg is a designer and founder of the DVF, which is a global luxury brand and is available in over 70 countries. Diane von Furstenberg is popular for her signature wrap dress which among other high profile personalities was worn by Michelle Obama on The Official White House Christmas Card. She has been the President of the Council of Fashion Designers of America since 2006 and her clothes have been worn by leading personalities such as Catherine, Duchess of Cambridge, Gwyneth Paltrow, Kate Beckinsale, Madonna, Tina Brown, Jessica Alba and Jennifer Lopez. Her husband, Barry Diller, whom she married in 2001 after being in and out of relationship since 1970's is the current chairman of IAC and a former movie and TV executive.
Ellen and Portia DeGeneres
Ellen DeGeneres is one of the most popular TV hosts, with her show 'The Ellen DeGeneres Show' having won 36 Daytime Emmy Awards. Ellen has been the leading advocate of LGBT rights and was the first lesbian actress to play an openly lesbian character on television. Apart from being a TV host, Ellen is a successful actress and has won 13 Emmys and 14 People's Choice Awards. In 2008, after four years of dating, she tied knot with her longtime girlfriend Portia de Rossi, who is a popular Australian actress, model and philanthropist. She is well known for her roles in the television series 'Ally McBeal' and 'Arrested Development.'
Gisele, who recently announced her retirement from professional modeling has been one of the highest earning models for years. The blue eyed Brazilian bombshell pioneered the famous 'horse walk' in which, the model walks in a stomping movement by picking her knees up high and kicking her feet out in front. Her contributions aren't solely limited to the fashion world only, Gisele is also a known name for her charity work and environmental activism. For the former, she was ranked 15th on Forbes's 30 Most Generous Celebrities list in 2012. For the latter, she was awarded Greenest Celebrity at the 2011 International Green Awards at the National History Museum of London.
Her husband, Tom Brady whom she married in 2009 is one of the greatest quarterbacks and holds the record of leading his team to six Super Bowls. He earned $7 million from endorsements alone in 2014.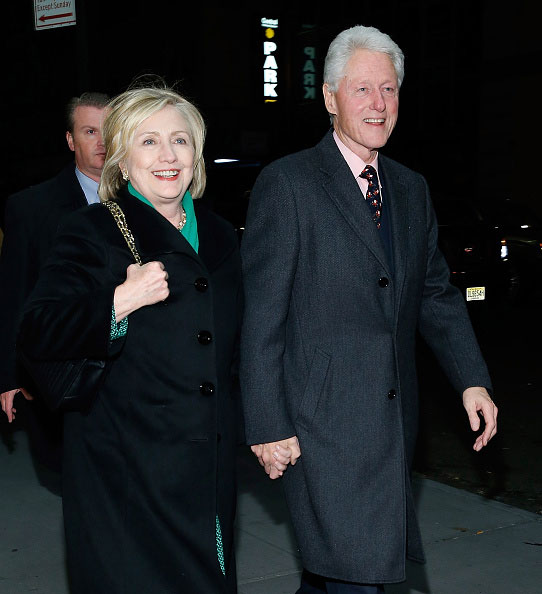 Hillary was named as the second most powerful women by the Forbes and is ready to mount a campaign for the US president elections. Her great work with the State department has made her an overwhelming favorite among the democrats. She is expected to bring her campaign with small scale trips to the caucus states. Her charismatic husband Bill Clinton, who was the president of United States from 1993 to 2001 doesn't need any introduction. Despite, the scandalous affair with the White House employee Monica Lewinsky, he ended his tenure with the highest end of season rating of US president since Second World War. It is reported that he has already made more than $100 million by giving paid speeches since leaving public office.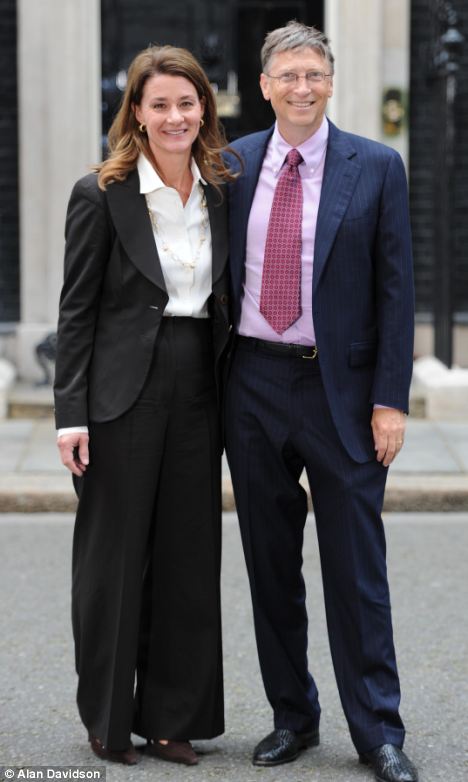 Melinda's active philanthropy work has seen her grab the sixth position in the annual Forbes list of most powerful women. She has been a tireless worker for underprivileged causes and has led several charity initiatives. Since its inception in 1994, Bill & Melinda Gates Foundation has donated $25.36 billion to support global health and development. In 2015, the Melinda and Bill was jointly awarded India's third highest civilian honor Padma Bhushan.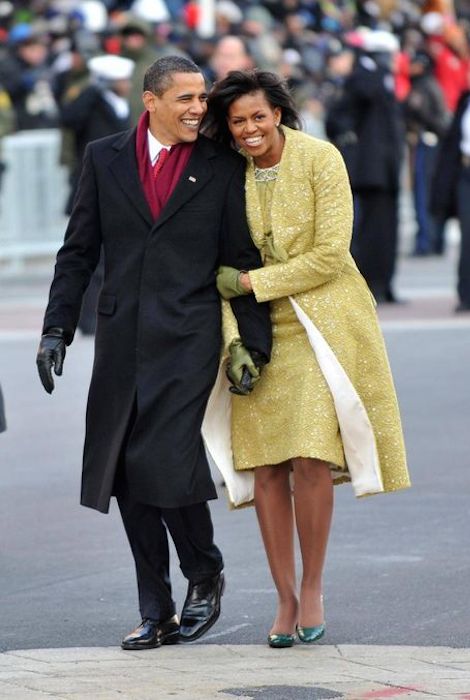 The President and the first lady of the World's largest economy take the top spot in Forbes list of most powerful couples. Michelle took the leading role in an administration-wide initiative, 'Let's Move!,' which aims to reverse the 21st century trend of childhood obesity. She has also been a strong advocate of the LGBT rights and equality. Meanwhile, Barack is on track to end long standing hostilities and bring normalization in relations with Cuba and Iran, which would be one of the many achievements of US's first black president.