WWE wrestlers have always had a strong relation with Hollywood. There is a great deal of similarity that exists between them. Be it a wrestler inside the rings or an actor inside a camera, they all have to follow a script. All the lines and actions are written. The only difference is that the wrestlers perform the deadly stunts themselves without a body double, unlike the movie superstars. And it is because of this similar trait, many of the WWE superstars are encouraged to pursue a career in Hollywood mainstream.
Here, we bring you a list of WWE superstars who have tried their luck as an actor in TV and films, apart from their career in wrestling.
John Cena is a professional wrestler, rapper and an actor from America. His first movie was The Marine in 2006, which was produced by WWE Studios. In this movie, he plays a U.S. Marine soldier, John Triton who chases a group of diamond thieves in order to find his wife who has been kidnapped by them. He has also starred in feature films "12 Rounds" (2009) and "Legendary" (2010). His upcoming movies include Sisters and Trainwreck to be released in 2015. He has also appeared in some television shows like Psych (2010), Hannah Montana (2010), Fred: The Show (2012) and Parks and Recreation (2015).
Steve Austin, known by his ring name "Stone Cold" or "The Rattlesnake" is an American retired professional wrestler, producer, and actor. After appearing in several TV shows such as Celebrity Deathmatch (1998-2002), Nash Bridges (1999-2000), Dilbert (2000) and The Bernie Mac Show (2005), Steve Austin starred in his first feature film, The Longest Yard in 2005. Adam Sandler played the main lead in the film. In 2007, The Condemned was released in which, he played a prisoner who had to fight against nine other condemned killers to death. His other movies are The Expendables (2010) and Grown Ups 2 (2013).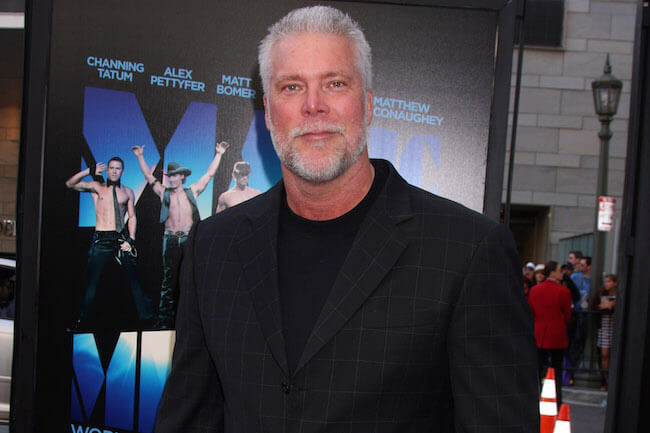 Kevin Scott Nash, also known as Diesel, is an American semi-retired professional wrestler and actor. Wrestled under WCW, TNA and WWF, Nash landed into his first movie break in 1991 with the movie Teenage Mutant Ninja Turtles II: The Secret of the Ooze where he played the role of Super Shredder, a genetically enhanced version of the villain Shredder. He also starred in The Punisher (2004), The Longest Yard (2005) and DOA: Dead or Alive (2006).
After a successful wrestling career in WWE, Dwayne Johnson, popularly known as "The Rock" among his fans, shifted his gears to mainstream pop culture. He appeared in a few music videos before making his debut as the Scorpion King in The Mummy Returns (2001). The movie success landed him to his first leading role in the action film The Scorpion King (2002). There has been no looking back for The Rock since then. He has acted in a number of movies which include The Game Plan (2007), Get Smart (2008), Tooth Fairy (2010), Fast Five (2011), G.I. Joe: Retaliation (2013), Fast & Furious 6 (2013) and Hercules (2014), Furious 7 (2015) and San Andreas (2015) being his recent releases.
Glenn Thomas Jacobs, famous as "Kane" in the world of wrestling, is an American professional wrestler and actor. He was portrayed as the half brother of another famous wrestler, The Undertaker. His first motion picture was See No Evil in 2006 where he played the role of Jacob Goodnight, a disturbed serial killer. He was also a part of the sequel to this movie, See No Evil 2 (2014) and did a cameo in MacGruber (2010).
Goldberg
Bill Goldberg is an American actor, former professional wrestler, and former professional football player. His incredibly successful career in WCW landed him with a role in the movie Universal Soldier: The Return in 1999. He appeared in many low-budget and failed projects except for The Longest Yard (2005), which did well at the box office. His other movies, Santa's Slay (2005) and Half Past Dead 2 (2007) failed to impress, ultimately sinking his movie career.
Popularly Known as Triple H, Paul Michael Levesque is an American business executive, professional wrestler, actor, author, and former bodybuilder. His first major appearance in the movie started off with Blade: Trinity in 2004, which failed to click at the box office. His acting career never really took off as his next movies, The Chaperone (2011) and Inside Out also did not do well.
Batista
Known by the name of Batista in WWE, David Michael Bautista Jr is an American actor and former professional mixed martial artist and professional wrestler. He played the role of Drax the Destroyer in the 2014 release, Guardians of the Galaxy. The movie turned out to be a major box office success. Batista has been trying his luck in acting since 2006 when he did a cameo in Relative Strangers. He was also there in Riddick (2013). His upcoming movies are Spectre, Kickboxer: Vengeance, and Warrior's Gate.
The giant of WWE, André René Roussimoff stepped into acting by playing the role of Bigfoot in TV series The Six Million Dollar Man. His uncredited big screen debut was with the movie Conan the Destroyer in 1984. He appeared in Micki & Maude (1984), I Like to Hurt People (1985) and The Princess Bride (1987). His last appearance was in the comedy film Trading Mom (1994) after which he died in January 1993.
Randy Orton was supposed to make his Hollywood debut in 2009 with the lead role in The Marine 2 succeeding John Cena. But, due to a collarbone injury, he could not do so. After playing a supporting role in the comedy flick That's What I Am in 2011, Orton was being considered for the lead role in The Marine 3, but was dropped again due to certain issues. Finally, he did a major role in 12 Rounds 2: Reloaded in 2013.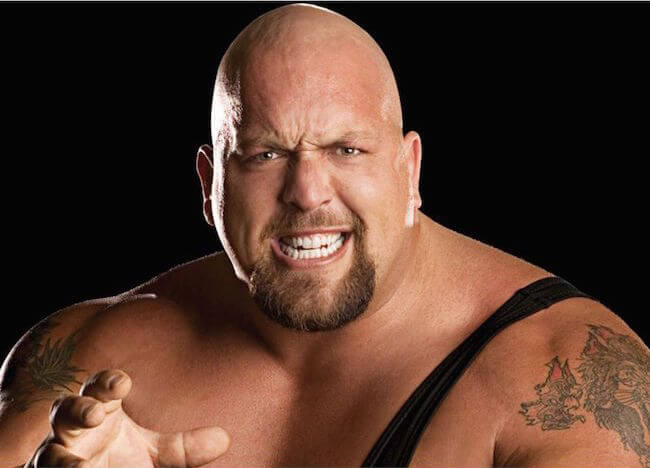 Paul White or The Big Show, as we know him, is an American wrestler. In 1996, he was seen on the big screen playing the Huge Santa in the Arnold Schwarzenegger movie Jingle All The Way. Then, in 2010, he played his first lead role as Walter Krunk in the comedy film Knucklehead which turned out to be a box office failure. Still, Lionsgate and WWE Studios signed a 6 movie contract, of which the first one was Vendetta, released on June 12, 2015. He has also made a lot of television appearances simultaneously.