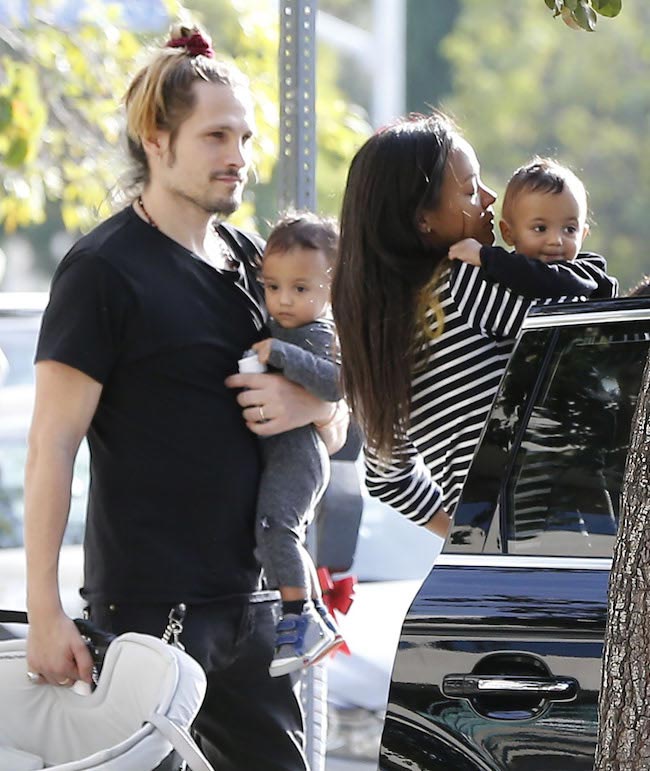 Zoe Saldana has always been very frank about her pregnancy weight loss issues and her weight loss journey. Earlier, in another article we published, she admitted having to struggle a lot in her pregnancy as she had gained a lot of weight (185 pounds to be precise). Though the weight gain was expected as she had given birth to twins, losing weight was perceived as a challenge. But, as expected, Zoe took on the challenge head and lost a lot of weight in a few months after giving birth to her twins, Aridio Perego-Saldana and Bowie Ezio Perego-Saldana.
But who actually helped her lose all that weight and what workout routine and diet plan she adopted for losing the additional weight? Well, the answers are given here.
Health Issues
The wife of Marco Perego faced a lot of problems during her pregnancy. Her thyroid and platelets problems increased a lot and her body went out of shape when her boys were born.
The Helper
InStyle recently reported that celebrity trainer Ramona Braganza, who has been known to work with celebs like Jaime King, Jessica Alba, Kate Beckinsale and many others helped the Star Trek (2009) actress to get back in shape by designing a unique workout routine and diet plan.
The Aim
The fitness guru put the mother of two through the body-circuit gauntlet and the workouts they did were aimed at helping the actress feel fit from the inside along with looking strong.
Workout Routine
The workout routine of the star was focused more on dance-based and boxing moves that helped keep the heart rate up. Some of the exercises the talented actress did were leg lifts, kicks and plyometric combinations. They also did some interval training whenever they used any cardio equipment.
For Abs
The fitness plan of the stunner for shaping up her abs included doing crunches, Pilates-based exercises, leg lifts, Spyder on the Bosu ball, and 100s (in which a person lies on their back while making sure their legs and shoulders are off the ground. Then the person has to pump the arms up and down slightly until 100 reps are done). Sounds tiring but it's really effective, we think.
Strength Exercises
According to the Canadian fitness expert, strength is all about keeping your legs and back strong. For that, the duo worked with dumbbells and focused on back and shoulders. It helped Zoe to improve posture and have longer torso. In order to make the legs stronger, they did exercises such as lunges, deadlifts and squats.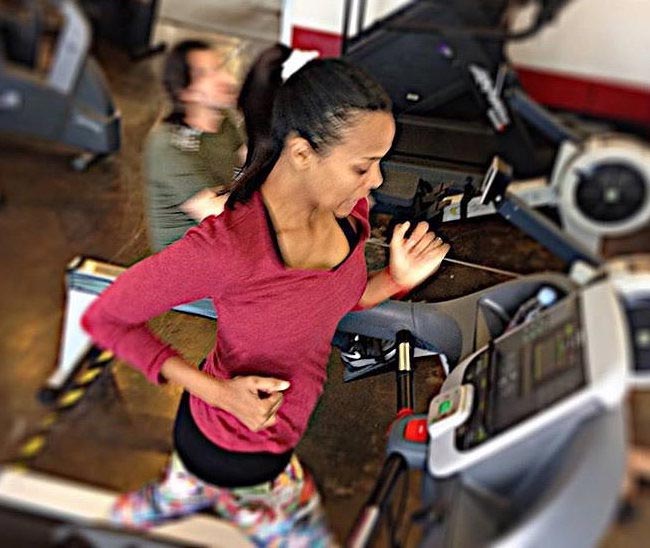 Ramona also revealed that Zoe doesn't like to use treadmills much and most of her workouts were done outdoors. They even did some hiking. (Fresh air while exercising is a great add-on, isn't it?)
Diet Plan
The diet plan of the Pirates of the Caribbean: The Curse of the Black Pearl (2002) actress revolved around eating a lot of fresh vegetables and healthier versions of dishes with Latin flare. Zoe didn't have to struggle a lot while changing her diet as she and Marco decided to get fit together. They revamped their diet together too. (Aww..that's so sweet)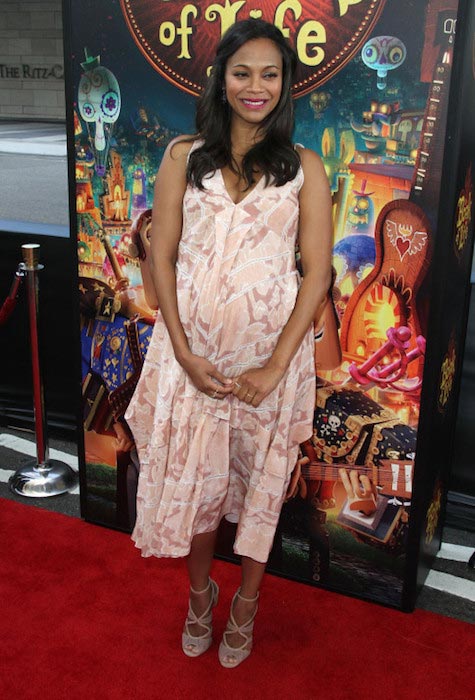 Inspiring Others
People who are looking for fitness motivation should get inspired from Zoe. She said it herself in December 2015 via Instagram. Zoe wrote that she was able to fit into one of the old Guardians of the Galaxy costumes that she wore in 2013. She also wrote that she is a prime example of the fact that it pays off to work hard. If she can do it, all the mommies of the world can do it too.
Did you like the details shared by Ramona Braganza? Do you think you would like some more? If so, you must remember to check out her official website regularly.