We know of many celebrities who also have alternate careers, other than acting itself. Some of them pursue their hobbies and passions while some do business-related work. We have to admit, with the rise of the internet and transmittable signals like the WiFi, technology and design firms around the world are racing to the top trying to make a product that would revolutionize the very way man lives. With Silicon Valley boasting about individuals who are constantly creating products to make life simpler and more convenient, they sure do need investors with the funds, who believe in fast-paced modern tech. The world of computers and the wonders it can do with a click is truly unreal. We owe a large part of the tech world to many celebrities who believed in the purpose of a design or product and went on to promote or invest in it. Some have shown their love for tech through teaching and helping others, who were interested in the same field. Some used it to their own benefit in their field of work while others merely learnt a particular course in computer programming but are not into it anymore. Whatever the current circumstance may be today, here are the celebrities who have a soft-corner for the tech industry.
One of the most talked about TV show hosts, Jimmy Fallon is known for his uncanny wit and spontaneously funny behavior. Today, he is known as one of the top hosts in the industry with high TRP ratings for The Tonight Show Starring Jimmy Fallon. But Jimmy wasn't always a comedian or a host, he also studied computer programming at the College of Saint Rose in New York. He was pretty good at it and learnt all the necessary languages and much more, right up to C++ and other coding languages. He then decided to switch over to communications and pursued a major in it just one semester before the completion of computer programming. During his own show, Fallon had once said that if there is a sketch related to computer-programming, he can somehow make it happen! Wow Jimmy, we are really impressed. Jimmy is 41 years old now and we have to say, he doesn't look it! Apart from an excellent TV host, Jimmy is an actor, singer, writer and producer! He married Nancy in 2007 and has two kids, Frances and Winnie.
J.R. Hildebrand
For those of you who may not know, Hildebrand is quite popular in the racing circuit. He is an American car racing driver and competes in the Formula Car Drift series for Tyler McQuarrie. He is only 27 years old and seems pretty headstrong about his ambitions and motives to be the number 1 driver at some point! Other than being a very good looking racer, Hildebrand also shares his love for mechanical engineering. He had received a letter of acceptance from MIT which he was very keen on pursuing. However, he knew that his love for racing was far more than engineering. In an interview with Bloomberg, he spoke about how math and science have always been his favorite subjects and is a part of his blood. He wants to use his motorsport career to encourage students around the world who are looking to pursue STEM careers. Apart from this, Hildebrand taught a physics course for a pilot program in Los Angeles. He has also teamed up with e-learning platforms like code.org and Khan Academy to teach and promote lessons.
This cutie has been known for his brilliant performances in many rom-com movies. The pretty boy surprised many with his performance as Steve Jobs in the documentary of the Apple legacy. However, not too many were happy with the way the movie turned out. Like the brand, many were expecting way more out of the movie. However, don't underestimate the pretty boy's investing powers. He has invested in many tech companies like Uber, Dwolla, Foursquare, Spotify and AirBnb. Other than these, he has invested in 51 tech companies, to be precise.
Kutcher is also known for the formation of his media company, Katalyst. Katalyst curates media events for entertainment and technology. Now that's a great idea, we say. The company has hosted speakers like Arianna Huffington, Steve Forbes and Ben Horowitz. Approximately four years ago, Kutcher also founded A-Grade investments with his pals. The firm offers initial investment for early stages, targeted towards mobile apps and e-commerce start-ups.
The Black Eyed Peas lead, Will.i.am was known to have fancy videos with futuristic cars and high-end technology. Now when you think of it, Will.i.am always had a soft corner for modern technology. He used tech art in all the Black Eyed Peas album art covers. He entered the world of technology after, at the Southern New Hampshire University. He attended and performed at a FIRST competition for robotics, during his time there. Will.i.am was then made the head of creative innovation at Intel. He made and produced expressive music for Intel too. He assisted on the design for laptops and tablets. Apart from having a great career in the music industry, Will.i.am is one of the few musicians, who also has technical and design knowledge like most professionals in that field. Black Eyed Peas was one of the early artists who used designs of futuristic tech in their music videos and studio set-up, during shoots.
Not all models are known to be like the ones with productive minds. With major part of their job including make-up, photo shoots and fashion shows, not many of them have the time or interest in learning a skill. Karlie is unlike some of those models and is quite the tech-nerd herself. She knows how to fly drones and program with a code called Ruby. It doesn't just end there. She created a scholarship by the name of Kode with Karlie at the Flatiron School in New York. The scholarship revolved around computer programming. Karlie had attended the same college when she was pursuing programming. She instagramed her video during which she was learning how to code in Ruby to fly a drone. She added that this would solve most delivery problems and make life easier in the near future and we totally agree with her. Well we have to say that although, she doesn't seem like a very advanced techie, considering her age and modeling career, she is definitely doing a great job. All the best, Karlie!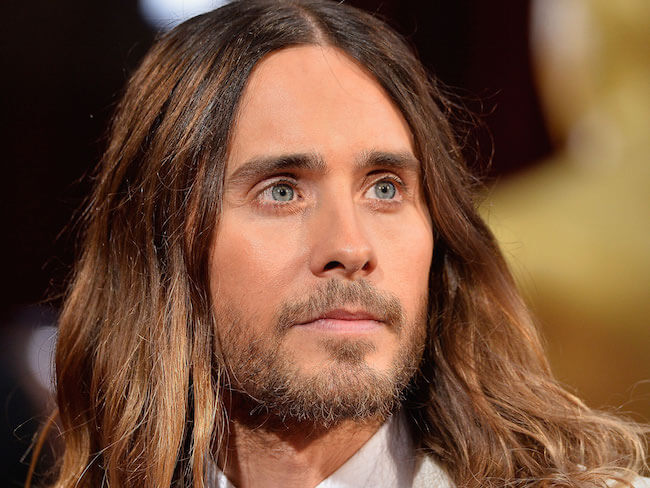 Will you believe it when we say that the legendary actor from 30 seconds to Mars, Jared Leto is an entrepreneur and great at investing in companies that provide an idea that can be technologically altering people's lives? Well, believe it or not, Jared has invested in over 40 companies out of which quite a few of them are pretty successful now. The joker from the highly anticipated movie, Suicide Squad was invited to give entrepreneurs a talk about ventures and investments. Some of his best investments were Zenefits, Wish and Surf Air. Nest, another one of his investments got picked by Google for $3.2 billion. Apart from being a brilliant actor and known to do some of the most unconventional roles, Jared has also turned out to be a geek himself. While a lot of actors have hobbies other than acting, Jared, like many actors believes in investing in products which he thinks will change the way people live or think in future.
Rapper Chamillionaire was known for his hit single, Ridin which made him a superstar in 2005 and took him to the top of the charts in no time. After that, we haven't heard much about him in or around the music radar. Well, that is because Chamillionaire is busy getting knowledgeable about the tech and business industry. In 2003, Chamillionaire had invested in a Houston based car dealership company called Fly Rydes. He then launched a modeling agency. It doesn't just stop there! He also led a Global Innovation at Stanford which is a part of Stanford's entrepreneurial seminar. He also owns a tour bus company. He has also attended many tech conferences as a part of the audience and sometimes, as the speaker itself. In 2009, he invested in Maker Studios that is an online video talent agency. Maker Studios was taken over by Walt Disney Company and is now owned by them. He is the newest entrepreneur-in-residence at Upfront Ventures that is owned by Mark Suster.
During an announcement, Mark addressed to Chamillionaire as someone who has better knowledge of consumer needs that any ivy league student who has gone to Mark with their pretty presentations. After some time, Chamillionaire told Mark about how he wants to completely get involved in the tech-world. He wants to be a true tech entrepreneur by learning how to build products and studying different business models. Chamillionaire is the first rapper to be given that title at a VC firm.
MC Hammer
MC Hammer who was once a legendary hip hop artist is also known to be involved in the tech industry. Ever since he learnt about Silicon Valley and the numerous products that get launched from there every day, Hammer knew that the entrepreneurship industry was meant for him. He co-founded a Silicon Valley start-up called DanceJam. DanceJam was a social media platform for dancers to meet and share their performance or new steps with other dancers. The purpose of this was to create a social environment for people from the same industry. DanceJam is not functional anymore. He then went on to build a lifestyle clothing line. He then invested in a venture called WireDoo and was planning to work on it with Google and Bing, however that went void in 2012.
MC Hammer gives consultation to around 8 tech companies. Not only this, he has also given talks and lectures on Social Media Marketing at schools like Harvard and Stanford.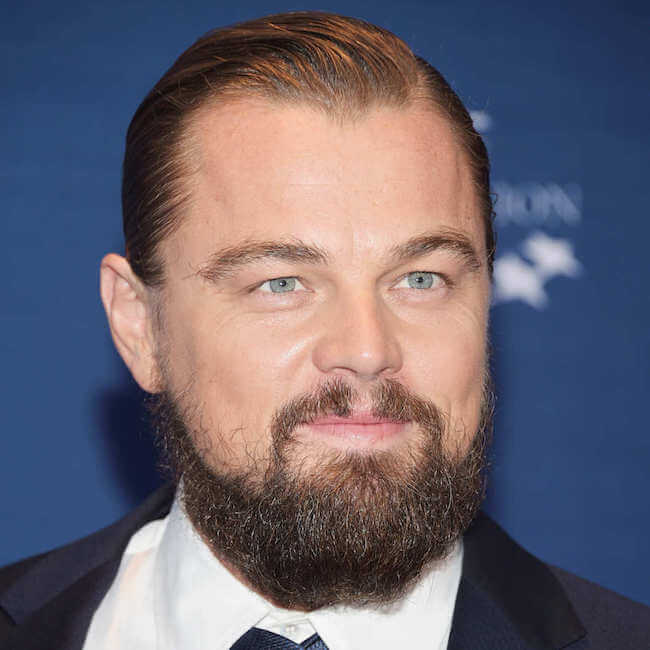 Apart from giving mind-blowing performances, Leonardo is also known to be a keen investor in tech based industries. He may have not won an Oscar, but DiCaprio seems to trying to win in the bigger picture – technology. He teamed up with Carlos Slim, a Mexican businessman and billionaire. Together, they invested and created a photo-sharing app called Mobli. Mobli's features were similar to that of Snapchat's, where a user can share photos and videos on a real-time service. The app was meant to compete with Snapchat. Leonardo was known to invest quite a bit in it. He also helps brands with marketing and branding. He is also Mobli's brain behind branding.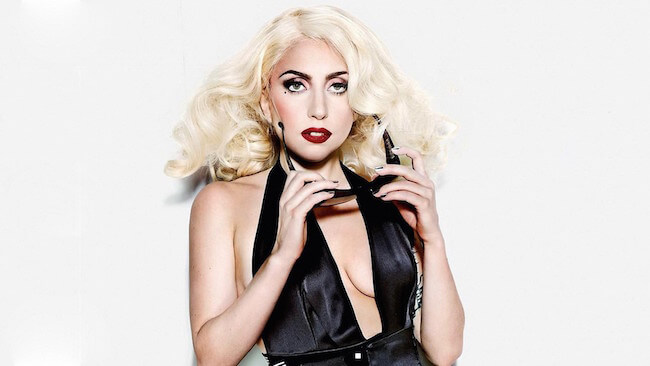 Lady Gaga is one of the most popular pop-icons and has grabbed the attention of million of fans around the world with her unconventional way of dressing at events. She was labeled with many tags during the peak of her career especially because of the kind of outfits she displayed on herself. Apart from this, did you know that Gaga was massively involved in a tech-start up by the name of Backplane? Well, Backplane received investment from some of the biggest players of the game, like Google's CEO, Menlo Ventures and SV Angel. Lady Gaga owned a fifth of this company's equity. Backplane allows you to manage your own cash as a user. They did a soft launch of the product and there happened to be a lot of mismanagement in the bargain. The product eventually didn't roll out and failed to meet its expectations. Backplane was then eventually renamed to place.xyz. Place.xyz is a junction for people with a unique passion to meet, socialize with other like minded people and learn through interaction. One can discover anything that interests them on the app, share what information they know and create through collaborations or other methods. Lady Gaga's involvement in this particular project is unknown. Even though her investment didn't work out the way she might have wanted it to, we are proud of the fact that there was an idea she believed in and went ahead to do her part and helped to build it.