Emma Roberts is one of those celebrities who are dedicated to fitness but don't overdo it. She knows how to maintain her fitness levels while indulging in doughnuts and her workout routine would surely leave you dripping with sweat. Have a look at her workout routine and diet plan right here and get inspired to stay healthy like her.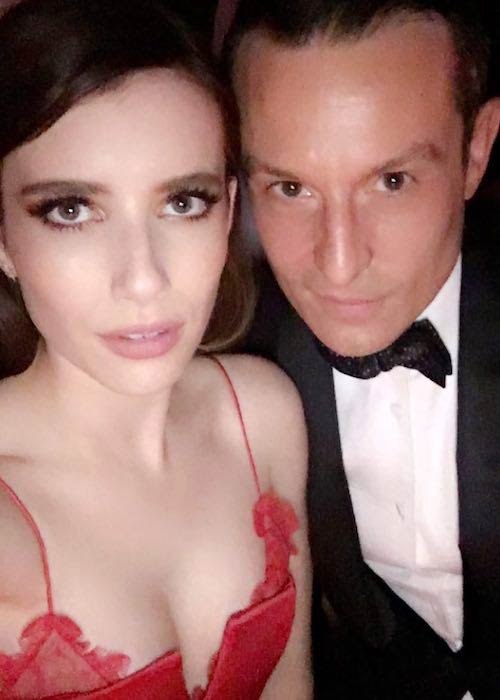 An Athletic Person
The trainer of the Emma, Andrea Orbeck thinks that she is an athletic person and a little dynamo which is fun while working out. The workouts they do together are three circuits of three varied strength training exercises. They also do high incline treadmill walking in between for active recovery.
Warm Up is Vital
The fitness guru also said that before you try Emma's workout, you should dedicate 5 to 10 minutes in a dynamic warm up as it will prepare your muscles for the work they have to do and reduce the risk of getting injured.
Workout Duration
This workout is not very long as a newbie can do it in 50 minutes. When you get used to it, you will be able to do it at a faster pace. When you have got the basics down, you can add a fourth circuit to make things more challenging.
You may also enhance the cardio component and add jump rope for another minute. You are also free to swap exercises to customize the workout for you. No matter which option you pick, don't let your body get used to a single workout and keep pushing your limits.
You also need to take short breaks in between the exercises but don't take too many breaks and try to keep your heart rate up to get some cardio boost.
The Workout Routine
The workout routine of the singer is mentioned here.
Circuit 1
Do 15 reps of bicep curls, 6 reps of assisted pull-ups with a resistance band and jump rope for 1 minute. You need to do this circuit at least three times and then walk on a treadmill incline for 5 minutes. The Blow (2001) actress walks at 2.8 miles per hour at a 15 percent incline.
Circuit 2
Start by putting on 3 to 5-pound ankle weights and then, do 20 reps of donkey kicks with right leg, 10 reps of dumbbell deadlifts and 20 reps of rainbows with the right leg. Repeat the donkey kicks and rainbows with the left leg and do 20 reps. Do the entire circuit at least three times and then, hop on a treadmill for 5 minutes at 15 percent incline and a speed of 2.8 miles per hour.
Circuit 3
Start with 15 reps of squats, 8 reps of burpees and end with 8 reps of triceps pushups. Again, do this circuit for at least three times.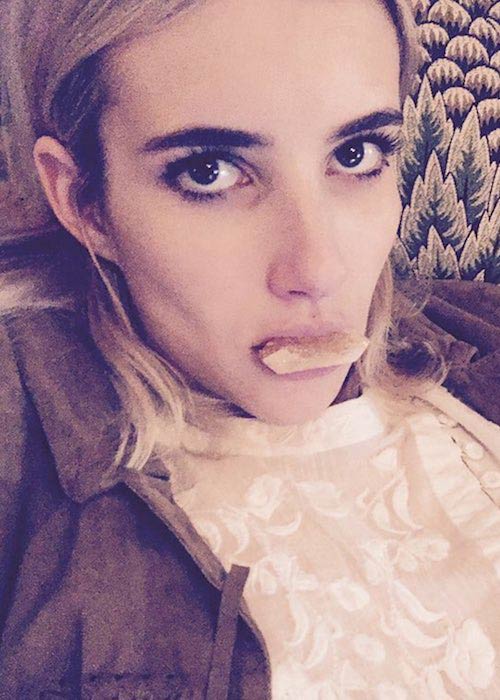 Diet Secrets
A few months back, the Unfabulous (2004-2007) star shared her diet plan and diet-related secrets. Emma said that she eats what feels right at any point of time and tries not to say no to any food. She always tunes in with her body and mind to eat only what she feels like eating. Her body's and mind's desire for food varies. Sometimes, she eats doughnuts while at other times, she craves for juice.
Diet Plan
The actual diet plan of the celebrity includes –
Pre-Breakfast Meal
Juice and an iced coffee
Breakfast
Eggs, toast, and bacon
Lunch
Chopped salad with chicken, avocado, and tomatoes
Dinner
Salmon with teriyaki or ponzu sauce, and brown rice with broccoli or just a Turkey burger
Snacks
Seaweed, chips, guacamole, ice cream, Sidecar doughnuts, and cupcakes
Previous Workout
A few months back, she admitted to working out for three times a week. If she has to shoot for something special, she is known to work out for 10 days in a row. Her sessions lasted an hour and included abs, butt, and arms. She also likes doing yoga and Pilates.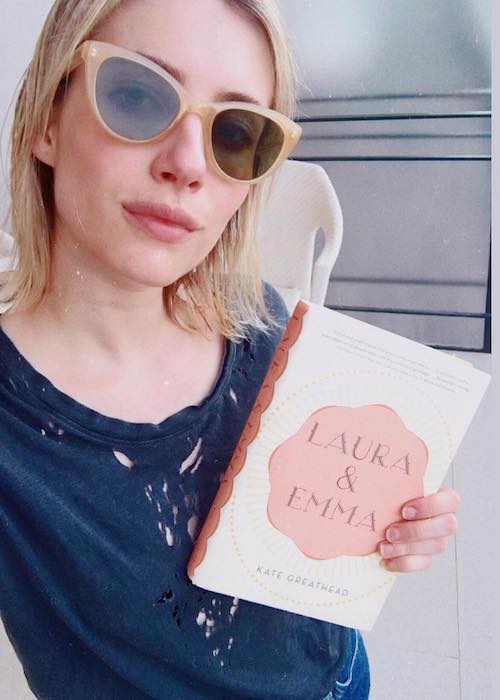 Relaxation Technique
Emma Roberts is addicted to reading and calls it a form of self-care and meditation. She reads for at least 20 minutes every day. She also relaxes her mind by leaving her phone at home. It makes her feel good.
Featured Image by Emma Roberts / Instagram