To say that Men's Health is one of the most influential men related magazines would certainly be an understatement. Since its launch in 1987, it has served as a practical guide for all issues that concern men including fitness, grooming, relationships, and sex. And, their annual hottest women list is one of the most popular features of the magazine. Listed below are the ten hottest women of 2015 by the world's largest men's magazine brand.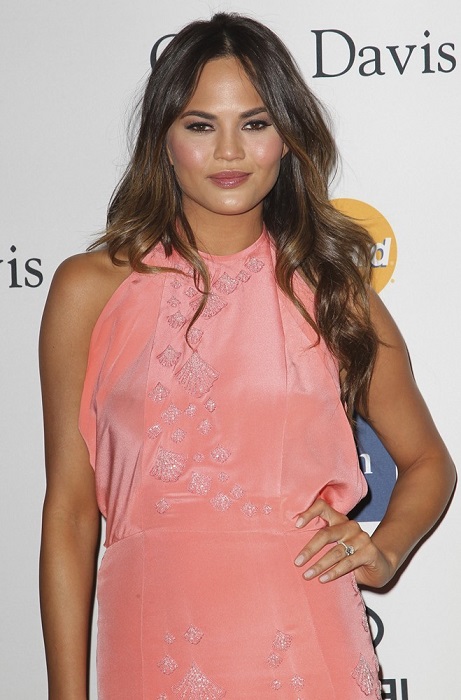 The 30-year-old fashion model has everything a man desires including an electric smile and a stunning body. She made her debut in the annual Sports Illustrated Swimsuit Issue in 2010 and since then, she has gone on to become one of the most famous lingerie models. In the same year, she was named Rookie of the Year by the swimwear magazine.
Since her debut, she had been part of the magazine for every year and appeared on the 50th anniversary cover of the Sports Illustrated Swimsuit Issue alongside Nina Agdal and Lily Aldridge in 2014. Follow her Instagram feed for a daily dose of smoking hotness.
Next on our list is the 25-year-old Californian beauty, who was one of the prime reasons behind Blurred Lines becoming a cult hit. Many people (including me) think of Emily before recalling the actual song, whenever Blurred Lines is mentioned. And, who can fault those good people as Emily prancing around naked in the video is something every male fantasy is made up of.
Although, she has graduated to being an actress with roles in movies such as Gone Girl and We are Friends (her first lead role), she still often gives a glimpse of the sizzling figure and her sizeable natural assets by posing for various leading magazines. Also, she has a habit of highlighting her stunning body in revealing ensembles while walking the red carpet at award functions.
Any list featuring the hottest women loses credibility if any Victoria's Secret angel is not listed on it. Adriana Lima is one of the three angels in the top ten of this list and she also holds the distinction of being one of the oldest models of the famous lingerie brand. She has been seducing men all over the world with her stunning body and her sultry stare for more than one and a half decades. She became an angel in 2000.
Despite her advancing age, the Brazilian bombshell remains one of the best models, at least judging by her earning potential. She was second on the Forbes top-earning list with $9 million earnings. In 2015, she also became the face of Vogue Eyewear and of Marc Jacobs' fragrance Decadence.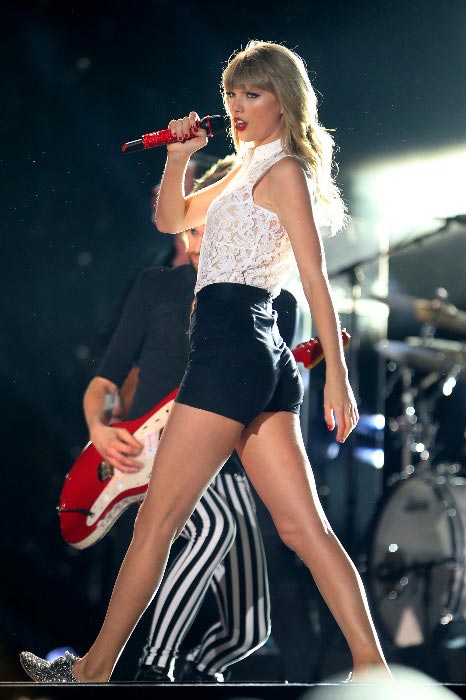 Taylor Swift has come a long way from the shy teenager who entered the music scene with her eponymous debut album in 2006. Not only, she has experimented with music genres and styles and has transitioned from a country girl to a pop diva, but has also established herself as one of the leading sex symbols. I mean she doesn't look out of place while hanging out with her model friends such as Karlie Kloss and Lily Aldridge. Even, if it is possible, she sometimes looks better as compared to them all. If you don't agree with me, take a look at the 2013 Victoria's Secret Fashion show as she struts in a union jack themed ensemble along with scantily clad models. And, having a strong personality makes her even more desirable.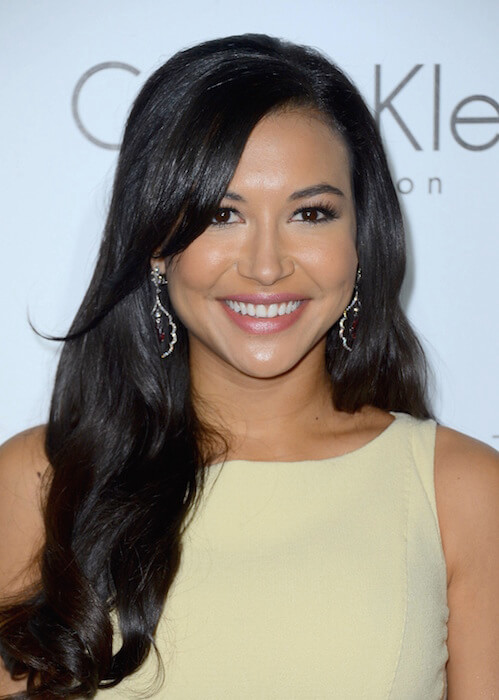 Naya brings some Latino heat to this list. Her turn as a high school cheerleader on Fox's musical comedy series Glee has not only helped her give a new impetus to her stuttering acting career but has also made her a fantasy girl for any man, who has ever seen her perform her cheerleading routines in the show. And, the fact that her character is headstrong and has a bit of wit has made her a cult hit amongst the young audiences of the show.
Also, 2014 was quite an eventful year for her. Her status as a lesbian in the musical comedy show finally came to an end and she also got married to Ryan Dempsey after she broke off her engagement to rapper Big Sean.
Note – Naya died at the age of 33 on July 8, 2020, due to accidental drowning in California.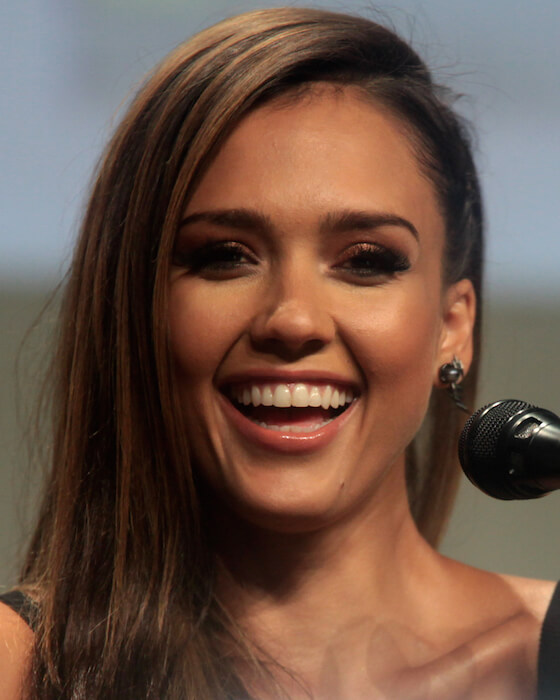 Things usually change with passing time but that doesn't include Jessica Alba's status as a dream girl for her male fans. Almost one and a half decades have passed since she rose to fame as the lead actress of the Dark Angel series, but she still remains as one of the most loved actresses.
And, whoever thinks that she is past it, should watch her play stripper's role to absolute perfection in Sin City: A Dame to Kill For, which is a sequel to 2005 hit Sin City. Also, she is the co-founder of The Honest Company, which is valued at more than $1 billion.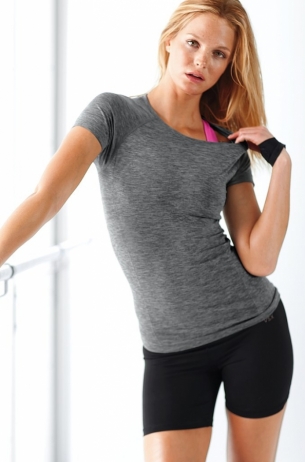 It is only fitting that one of the hottest lingerie models was discovered while vacationing on the beach. Almost two years after launching her modeling career, she made her Victoria's Secret fashion show debut in 2008. She was offered an official contract by the lingerie brand about two years later. She has been the face for many of the brand's campaigns.
Apart from VS, she has worked with several other prestigious fashion houses such as Versace, Lacoste, Armani, Valentino, Karl Lagerfeld, and Dolce & Gabbana. She has also posed for leading magazines such as GQ, Elle, and Harper's Bazaar.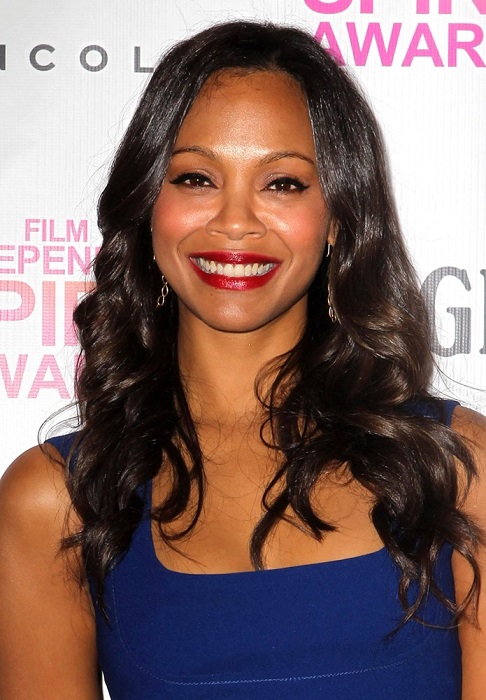 Zoe Saldana is on the wrong side of the '30s but she shows no signs of relenting. It can be even argued that she is enjoying the best phase of her career as an actress. Her movie Guardians of the Galaxy in which she played Gamora, is one of the highest-grossing movies in the Marvel Cinematic Universe. And, it was also a treat to watch her save the universe in the tight leather ensemble.
Coupled with her role in Avatar, I believe she has established herself as the hottest actress to play exotic characters. It would be a feast for eyes to watch her reprise Gamora in the next installment of the superhero movie to be released next year.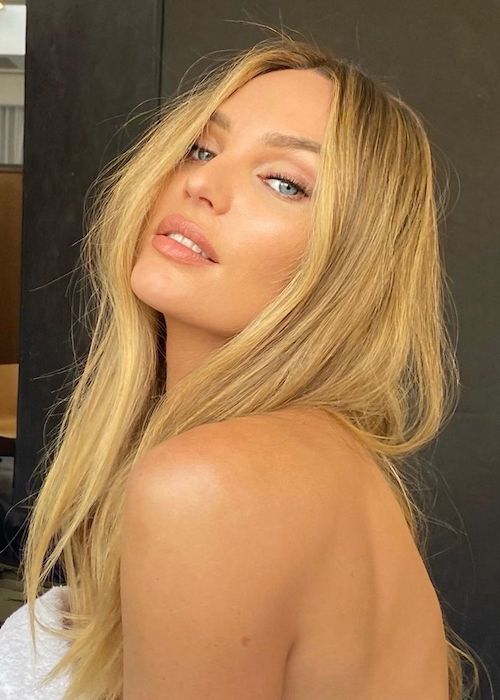 The importance of the 27-year-old South African model to the VS brand can be estimated from the fact that she was chosen to wear precious stones and gems encrusted Royal Fantasy Bra at the 2013 Victoria's Secret Fashion Show. Also, she was at the top of a similar list released by Maxim magazine in 2014.
She has been a Victoria's Secret angel since 2010 and has appeared in modeling campaigns for brands such as Givenchy, Ralph Lauren, and Versace.
On top of all, we have the curvaceous bombshell from Florida. Charlotte has arguably the most famous assets in the modeling industry. She has properly harnessed the reach and power of social media platforms to fuel her rise in the modeling world. She used Instagram as her portfolio and soon became Insta-Famous.
Her sex appeal was aptly underlined in the Carl's Jr.'s All Natural Burger commercial, which was aired during Super Bowl XLIX and had strategically placed items to suggest that she was naked. It goes without saying that her curves made the commercial an instant hit.