Beauty has its own charm. Not only it can make things easier for you, but you get your own share of fame. Local as well as global, depending on what you are doing. And, in case of beautiful supermodels, who we see strutting up and down the glamorous fashion events and weeks, beauty and perfect figure can help you pocket millions.
Now, many of you might argue that paying millions just for beauty is waste. But, modeling isn't just about beauty. Any beautiful girl can't become a supermodel. You need killer confidence, self possession and charm to seduce millions with your beauty. Also, another fact that critics often choose to conveniently ignore is that the models help market and sell products from leading brands. Take the case of Gisele Bundchen, who finished top earner once again, she has earned millions from lucrative beauty and fragrance contracts with Chanel and Carolina Herrera.
The Brazilian supermodel is joined at the top by her compatriot Adriana Lima and British model Cara Delevingne. In the list compiled by the prestigious Forbes Magazine, the young models such as Candice Swanepoel and Karlie Kloss have been included as well. With further delay, here are the highest earning beauties of the fashion industry.
Such is Gisele's presence in the market and popularity that despite rumors of her retirement and then, her eventual retirement, she has still managed to earn more than $35 million than those holding the second position in this list. Astonishing, right? By banking $44 million, the Brazilian beauty has easily maintained her reign as the highest earning model. The 35 year old, who has been often called 'the last supermodel,' won't be too worried about retiring from the ramp as she has built an enormous presence in the fashion market. And, surely, retirement won't be able to put a big dent in her earning power as big brands line up to get associated with her. Bundchen continues to pocket staggering money from lucrative beauty and fragrance contracts with Chanel and Carolina Herrera. The prestigious high fashion campaigns for Emilio Pucci and Balenciaga are also responsible for her fat bank balance. Her other sources of income include her cut from the sales of jelly sandals, she designs for Brazilian shoemaker Grendene, and her line of Hope lingerie labeled 'Gisele Bundchen Intimates.'
What makes Bundchen such a successful corporate power is that she has nous to adapt according to the changing times. With more than 5.5 million Facebook followers and 6.2 million Instagram fans, she has turned her name into a brand that will always have a strong market presence.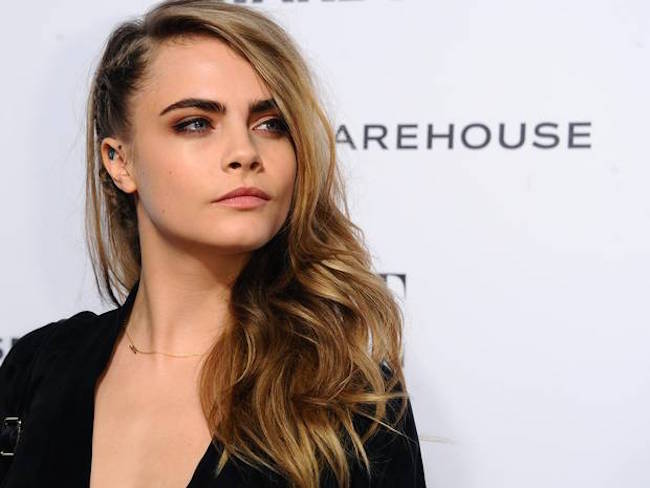 You can get an idea of how popular Cara Delevingne is by the fact that she made her first appearance in the Highest-Paid Models ranking in 2014 and within a year, she had nabbed the second position. In a year, her earning increased by almost threefold from $3.5 million to $9 million. Her position in this list is down to busy and eventful year Cara had in modeling and acting. The British model appeared in fashion campaigns of 13 different brands including appearance in major advertisements for DKNY, Burberry and Topshop. She has also retained her lucrative deal with famous brand Yves Saint Laurent.
This year also saw 23 year old model make her main role debut with movie 'Paper Towns,' which was a commercial success. Cara had made her big screen debut with a minor role in the 2012 film adaptation of 'Anna Karenina.' Cara will be soon seen in two highly anticipated movies – 'London Fields,' which is based on Martin Amis's novel with Johnny Depp, 'Pan' with Hugh Jackman and Amanda Seyfried and as enchantress in 'Suicide Squad' with Will Smith and Jared Leto. Her strong presence on social media will only help her in her future endeavors. Sharing geeky and beautiful snaps on Instagram has helped her garner around 19.7 million followers.
With $9 million earning, the Brazilian supermodel has managed to keep hold of the second spot, which she won last year as well. However, sensuous Adriana Lima has managed to boost her earning by $1 million. Lima holds the distinction of being the longest serving Angel for the famed Victoria's Secret brand, which has made her entitled to a hefty paycheck. Her first show for the lingerie giant was in 1999 and she was offered a professional contract a year later. Her other source of income are lucrative contracts with Marc Jacobs, H&M and Desigual. Also, the new deals with Maybelline and Vogue Eyewear have helped her to the highest earning year of her career. However, her association with Maybelline brand isn't new as she was the spokesmodel for Maybelline cosmetics from 2003 to 2009. As it has become a norm, the 34 year old beauty once again rocked Super Bowl advertisement, this time with Kia motors advert. With 5.4 million fans on Instagram and more than 6 million followers on Facebook, she has good digital presence as well.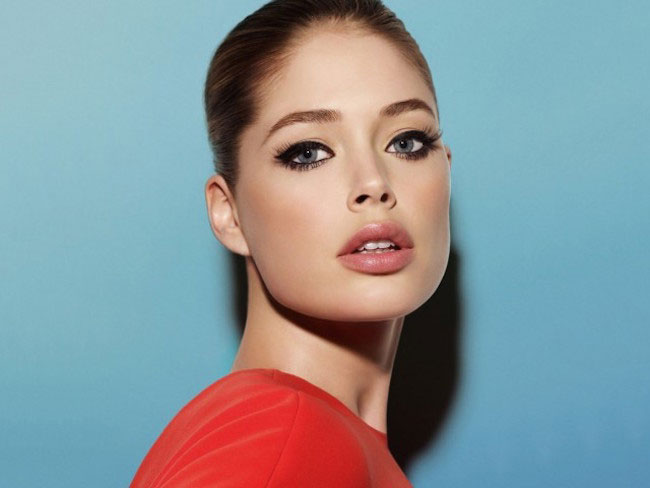 Next on our list is ex-angel Doutzen Kroes, who quit the prestigious lingerie brand this year, due to schedule conflict that hampered her commitments with the global brand. This brought an end to an almost 10 years of long association including six years as contracted angel. However, the decision to cut her ties from the brand that has made a massive contribution to Dutch model's popularity over the years won't rankle much as her steamy advertisement for Calvin Klein has ensured she retains attention and place in male fantasies. The 30 year old model holds the distinction of being the first model to appear on the cover of four international editions of Vogue in one month and in fact appeared on the cover of nine editions of the magazine in 2013. The lucrative L'Oréal cosmetics contract makes a key contribution to her overall yearly earnings of $7.5 million. Plus, she is the face of Tiffany & Co. and plays a starring role in Samsung campaign in her native country. She has 3.4 million followers on Instagram, where she regularly promotes line of her cashmere sweaters.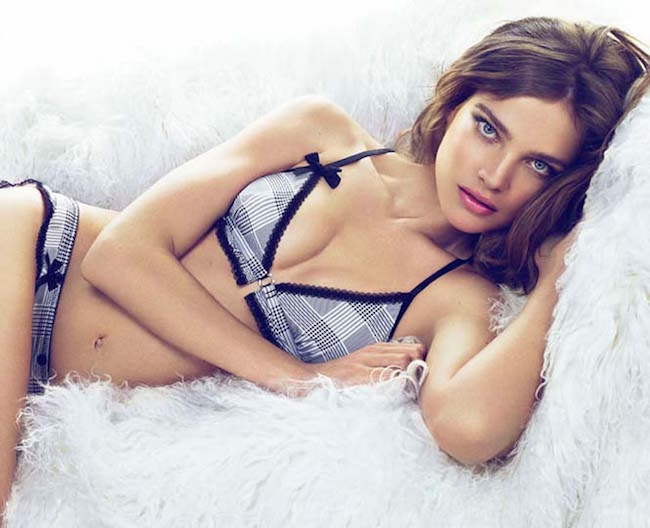 Natalia Vodianova is one of the most inspiring models of the fashion industry. Unlike many other models in this list, Natalia had a poor and difficult childhood. Her father walked out on family, when she was a toddler and as a result, the whole burden of raising Natalia and her two half-sisters Kristina and Oksana, one of whom has cerebral palsy, fell on her mother. As a teenager, she helped her mother sell fruits on the street. Later on, she started her own fruit stand with her friend to ease financial difficulties of her family. Luckily, a modeling agency spotted her potential and signed her at the age of 15. And, within two years, she had moved to Paris and signed with famous agency, Viva Models. Over the years, the Russian model has established herself as one of the top talents in the industry and has made appearances in advertising campaigns for leading brands such as Guerlain, Givenchy, Calvin Klein, Louis Vuitton, Chanel, Gucci, Nina Ricci, Versace, Yves Saint Laurent.
Last year, her earnings jumped from $4 million to $7 million. Her two fragrances, Calvin Klein Euphoria, which she launched in 2006, and Guerlain Shalimar Souffle de Parfum have kept money flowing into her bank accounts. She also has a Guerlain cosmetics contract and is the face of Stella McCartney and Theory. Plus, she designs a line for European lingerie makers Etam.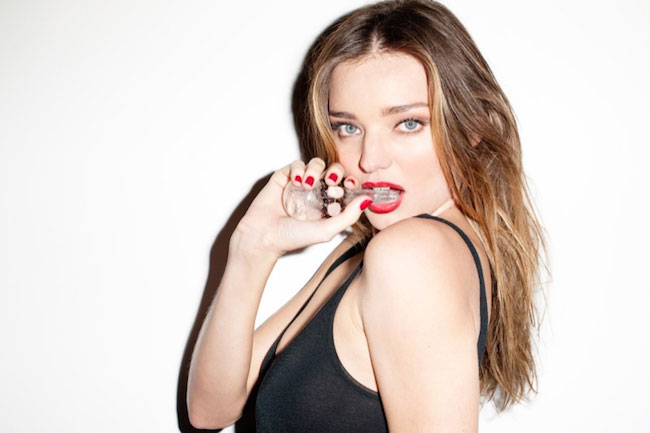 Miranda Kerr is well known as the face of Victoria's Secret wonderbra, which is a diamond studded and jewel encrusted masterpiece. Although, she hasn't worked for the lingerie giant since 2013, she still continues to reap benefits from her reputation as the top lingerie model. Her yearly income of $5.5 million is slightly less than 2014's $7 million, but she has found love in billionaire Snapchat co-founder / CEO Evan Spiegel. So, she won't mind a small dip in her earnings.
Being the face of Escada Joyful Fragrance, Swarovski jewelry and Clear Hair Care products has helped her in maintaining her status as one of the highest paid models. Another source of income for Miranda is cosmetics line, Kora Organics, which she launched in 2009. She also fattened her purse with endorsement for Royal Albert teacups. With 7.1 million Instagram followers, 4 million Twitter followers and 7.4 million Facebook fans, she has enough presence to keep channels for lucrative endorsements and advertising campaigns open.
The stunning Puerto Rican model holds the distinction of being the first Latina ambassador for Estée Lauder, which she achieved by signing contract with the cosmetics giant in 2011. She is also the first Puerto Rican model to be chosen as the front for the advertisement campaign of prestigious brands such as Gucci, Givenchy, Hugo Boss, Calvin Klein jeans and Mercedes Benz. Smalls's had a busy year as she increased her earnings from $3 million in 2014 to $5.5 million this year. She was one of the main attractions at the last Victoria's Secret show. She also appeared on the Pirelli calendar and cover of American Vogue's September 2014 issue.
It was a successful year for Smalls as she retained lucrative Estée Lauder and H&M deals and added several new brands to her catalogue including ads with Joe Fresh, Calvin Klein and Marc Jacobs.
Lara Stone, the Dutch English model was first discovered at the age of 12 in the Paris Metro while on holiday with her family. Then, at the age of 15, she took part in the Elite Model Look competition in 1999. Although, she didn't win the competition, she did enough to impress Elite executives and win professional contract. Since then, she has carved her own niche in the fashion industry. The second highest paid Dutch model has opened shows for Giles Deacon, Isabel Marant, Christopher Kane, Fendi, and MaxMara, and closed for Chanel, Diesel, Marc Jacobs, Stella McCartney, and Balmain. Also, she has been "semi-exclusive" for Prada, which means she could not walk for any other fashion brand during New York Fashion Week or in Milan before the Prada show.
Part of her $5 million income comes from existing L'Oréal cosmetics contract and recently inked deal with Calvin Klein underwear and fashion campaign for Stella McCartney and Tom Ford fragrances. She also earns from Barneys and Kurt Geiger adverts.
The 34 year old Brazilian model recently made her acting debut with steamy Brazilian soap opera 'Verdades Secretas (Secrets and Lies),' which has already garnered a lot of attention due to some passionate and sensuous love making scenes. However, the majority of her $5 million earnings have come from her lucrative contract as one of the famous Victoria's secret angels. Alessandra also pockets proceedings from the sale of garments from her own swimwear line and a joint clothing line with Planet Blue. Plus, she has lucrative Schutz and Dafiti contracts, which further improves her bank balance.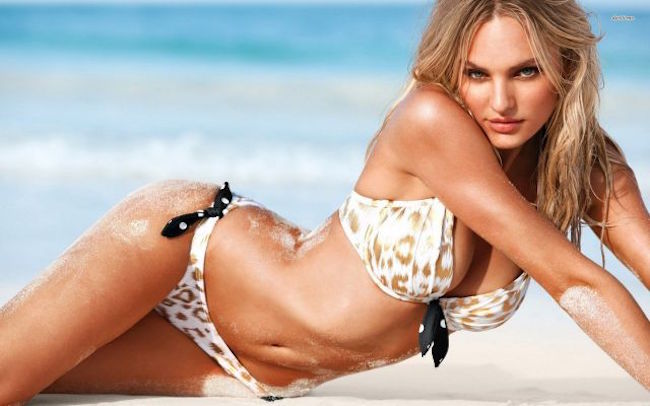 With $5 million income, Candice Swanepoel has managed to nearly double 2014's $3 million haul. However, it won't bother South African model who was first discovered in the flea market. Like Alessandra Ambrosio, the majority of her income comes from the lucrative Victoria's Secret contract. Her other sources of income include Max Factor make up deal and Versace fragrance contract. She further supplements her income with adverts for Free People and Givenchy, among others.
Despite no longer being a Victoria's Secret Angel, Karlie Kloss has enough lucrative deals and advertisement campaigns to earn $5 million. Her portfolio includes deals with L'Oréal, Joe Fresh and Kate Spade. Her other lucrative gigs include a perfume contract as the face of Chanel Coco Noir fragrance. She has also partnered with the Flatiron School to create a Kode With Karlie scholarship for young female coders.
You can read this complete Forbes list here.