The GQ magazine is one of the most popular men's magazines and has been closely associated with metro-sexuality. It has more than half a million annual subscribers in US and is circulated in countries such as Australia, Brazil, Canada, China, France, Germany, India and United States. And, the annual sexiest women list is one of the most awaited features of the magazine.
The unique and interesting thing about their list is that they don't rank women in the list, which I feel is a smart thing to do as it is often difficult to say who is hotter. It also makes sense to appreciate their sex appeal instead of wasting time in comparing them. So, without any delay, let's take a look at some of the hottest babes in the world.
If not the most popular, then certainly she is one of the most popular celebrities right now. Tay Tay has come a long way from the fresh faced teenager, who entered music scene with her laid back country music. She has become a pop diva with immense and one of the most fanatical fan followings.
However, it is not her music that has won her position in this list. It is her immense sex appeal, which has come to fore with her increased confidence. She doesn't look out of place while performing at the VS fashion show and she certainly gives stern competition to her model pals. And, her music videos easily garner views on Youtube in millions.
Bella Hadid is quickly establishing herself as one of the most sought after models. Her blue-green eyes, exotic beauty and stunning figure has made her one of the most attractive women in the fashion industry. Also, she has millions of followers on social media and she certainly keeps them enthralled with her sultry and saucy pictorial uploads.
Her undeniable sex appeal has helped her make immense growth in her career as she has made her New York, London and Paris fashion week debut over the past couple of years. Also, she has been featured in several editorials for the famous magazines such as Vogue Girl Japan, Harper's Bazaar and W Magazine.
Charlotte McKinney has established herself as one of the leading lingerie models. And, she certainly has goods to make a firm impression. Her ample assets and svelte figure has made her every guy's fantasy and she has used her famous curves to drive her career forward. She has been dubbed as 'the next Kate Upton' and certainly followed Kate's footsteps by appearing in Carl's Jr. commercial during the super bowl.
And, if you haven't seen that commercial, you are missing out on serious dose of seductive sex appeal. I mean it is like watching the first half of your favorite fantasy unfold on the television screen. I bet you won't be able to take eyes off of her.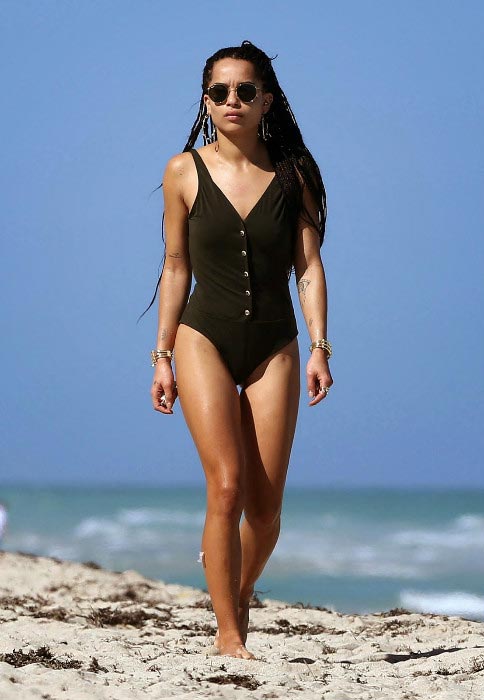 The next name in the list proves that sex appeal is not only limited to having a smoking body. Of course, it helps but some guys prefer smart and cool personality to go with a hot body. And, Zoe ticks all these requirements and for better measure have dozens of other qualities that has garnered her a loyal fan following. She has toured country with her ultra-music band and has shared stage with John Legend and Azealia Banks. She has appeared in massive movies such as Mad Max: Fury Road (2015), X-Men: First Class (2011) and The Divergent Series (2014-2017). And, she has awesome collection of tattoos including a moon and tape cassette. Plus, she isn't your run off the mill model, who relies on useless skin shows and controversies to fuel her fame.
Kendall Jenner has emerged out of her family's shadow to establish herself as a successful young model. It in itself is a compliment that she has claim to fame for something other than appearing in her family's reality show. Of course, Keeping up with the Kardashians has helped her, but she is carving her own place in the modeling industry as well.
Last year, she made her Victoria's Secret fashion show debut and walked on the runway at the Milan and Paris fashion week as well. Also, she has walked for prestigious brands including Chanel, Balmain, Versace and Marc Jacobs.
Toni was discovered at the age of 14 during the 2006 FIFA World Cup in her hometown Hamburg. A year later, she made her runway debut for Calvin Klein Spring / Summer 2008 runway show in New York. Since then, she has gone from strength to strength to establish herself as an elite model and has worked with leading photographers and fashion designers.
She is also one of the most popular Victoria's Secret angels. She has fronted number of advertisement campaigns for the lingerie brands. It is also rumored that she was dated by Leonardo DiCaprio. That guy certainly has an impeccable taste in women.
The British actress, who is cast as interpreter to the mother of dragons in the HBO fantasy series Games of Thrones, is making a name of herself outside of the fantasy world as well. The 27-year-old actress has made quite an impression with her role as nerdy hacker in action film Furious 7 (2015). She has a stunning curvaceous body, can leap from the moving buses and perform high-octane action scenes, what more could you ask for. Not convinced still? Go and watch her emerging out of the water in a black bikini in the Furious 7. Or better yet, catch a glimpse of her stunning body as she washes her clothes in a water stream in the famous fantasy series.
The English actress and model is sexy in a very understated way. Her cute and girl next door looks often distract from the fact that she has a stunning supermodel figure and sassy persona that has helped her front advertisement campaigns for Tommy Hilfiger, Pepe Jeans and Swatch. In fact, she rose to fame for her work as a lingerie model in an advertisement campaign for Marks and Spencer at the age of 19. Since then, she has shot editorials for Vogue, American Elle and Love Magazine.
She has also started working as an actress and has mixed results in it. Whereas, her movie Pride and Prejudice and Zombies (2016) has been a resounding failure, her work in Divergent has been widely appreciated by the fans.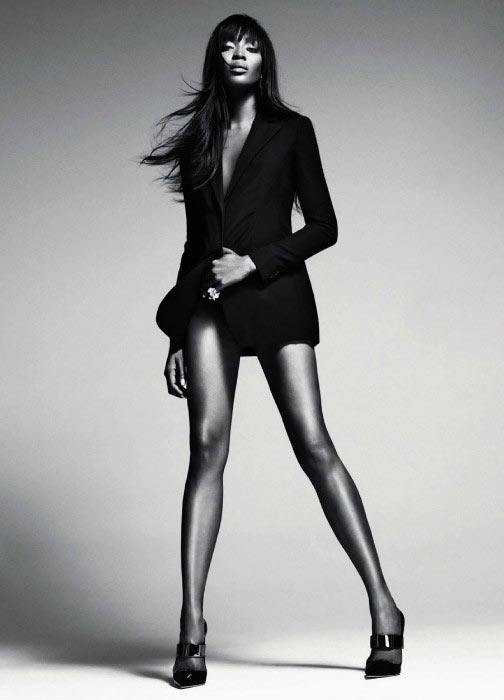 Last on our list is also the oldest candidate. However, that doesn't mean she is any less sexy than the other names on this list. Despite being on the wrong side of 40s, Naomi Campbell is still the epitome of a supermodel. Whereas most of her contemporaries have retired from modeling to launch product lines, Naomi is still going strong. In 2015, she was part of the Spring / Summer 2015 campaigns for Burberry and lingerie retailer Agent Provocateur.
She was also on the cover of the 35th anniversary Latin American edition of Harper's Bazaar. Plus, she has been signed on as a recurring character in the Fox drama Empire as Camilla Marks, a fashion designer. It doesn't seem she is going to retire any time soon.