Since times immemorial, wrestling has been a man's game, and, it would have remained same, if a visionary and smart businessman named Vince McMahon hadn't acquired WWF. Vince, known for his acute market awareness and ability to tap into the public psyche, introduced divas to the world of wrestling. Just after acquiring the brand, McMahon signed 'The Fabulous Moolah,' real name Mary Lillian Ellison. Ellison would go on to lay a foundation on which the future divas would go on to build successful careers.
However, it would take ten years from Ellison's introduction that WWF would start signing divas for glamour and sex appeal. In that aspect, Debra Miceli signed in 1993 was the trailblazer. She was well known for unbuttoning her blouse to distract her partner Jeff Jarret's opponents. She would be later joined by Sable, Sunny and Chyna, the former two would further enhance sex appeal, while the later would enchant audiences by beating male contemporaries.
And, till now, the wrestling ring has been graced by divas of all shapes and sizes, the muscular ones, the hot ones and the acrobatics one as well (we can't forget hot Lita somersaulting all over the ring). Here, is the list of some of the sexiest female physiques in wrestling.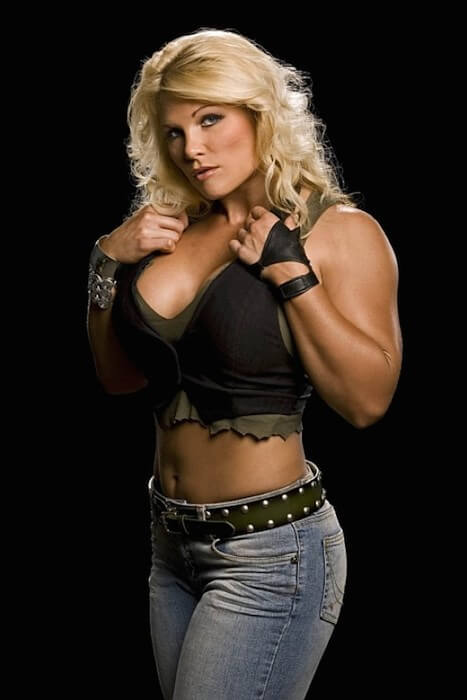 There is only one place where a woman with muscular body can be considered hot. And, that is wrestling. Beth Phoenix with her huge muscular frame and ability to dominate her opponents by the force of brute physical power was given the name of 'The Glamazon.' Women often balk at the mere thought of lifting weights because it will overpower their femininity and would make them overtly muscular. However, not Phoenix. She has used her muscular physique to carve out a successful wrestling career. In January 2010, after Chyna, she became second woman in the history to enter the Royal Rumble match. She has won Women's championship three times and has won WWE Divas Championship before retiring from wrestling in September 2012 for family reasons.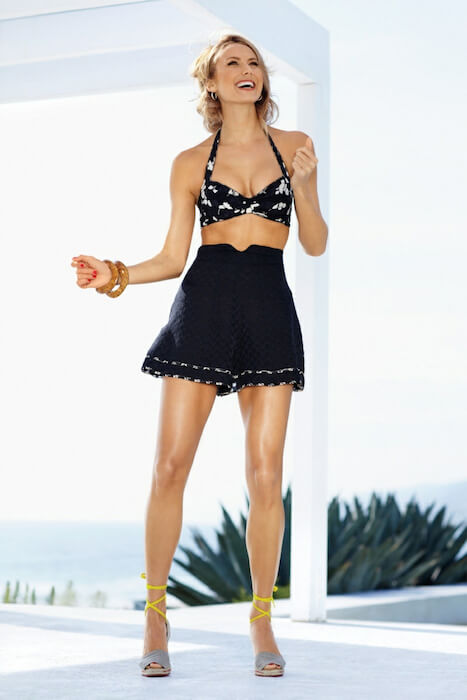 Stacy Keibler is one of the hottest divas to ever grace wrestling ring. In fact, she grabbed fifth position in prestigious Maxim magazine's 2006 Hottest 100 list and has made four more appearances in the list. Her hot body even made Playboy magazine to give her two invitations to pose n*de. In the wrestling ring and magazines, she seduced her fans with her hot and toned body, and slender legs. She is around 6 feet tall, which along with her hot body made her standout in the ring. With short shorts and skimpy miniskirts, she ensured that all eyes would be glued to her enviable lean pins. In fact, she was called 'The Weapon of Mass Seduction' by 'Dancing with the Stars' judge Bruno Tonioli because of her legs. Can't think of more appropriate name. Thanks Bruno.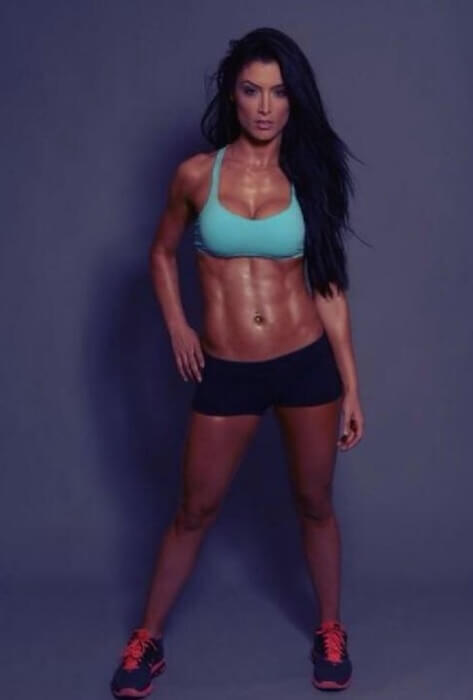 Eva Marie rose to fame with her appearance in WWE reality show 'Total Divas.' Her flaming red hair and hot toned body, makes her instantly noticeable. The WWE male fans remembered her as redhead hot chick, until she slapped wrestling legend, Jerry Lawler and established her as the new sexy heel. In her subsequent ring appearances, she has won many admirers with her toned and well-proportioned body. She has prominent muscles, which being lean don't overpower her femininity and who can forget her rock hard abs. In fact, her long and well defined torso is her USP and has helped her gain many magazine assignments including appearance in the September edition of Maxim magazine.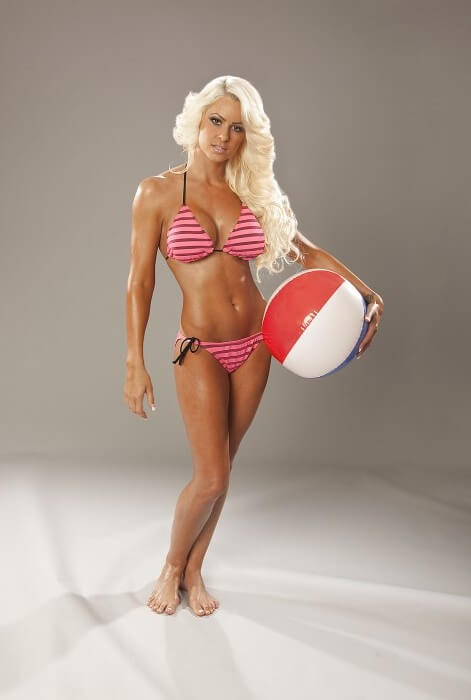 It comes as no surprise that before becoming a successful WWE diva, Maryse worked as a glamour model. Ever since, she made her debut in December 2006, she has seduced the WWE fans with her flawless figure. The Canadian blonde beauty has even appeared on the cover of Playboy's 2007 Girls of Canada calendar. However, it wasn't only her sexy body that made her a fan favorite during her five years stint in the professional wrestling. When she won her first WWE Divas Championship in December 2008, she became the fastest WWE wrestler ever to obtain a title in less than sixth months from her debut in competition. Also, she held the title for seven months, which was the longest reign in the championship's history at that time.
AJ Lee hasn't allowed her small stature to hinder her. Lee, who stands at only 5'2″ is one of the most successful modern female wrestlers. Her well-toned and lean muscled body gives her sexy curves which coupled with her tomboy persona has made her one of the most popular divas. Every time she stepped into the ring, her cropped tees and denim shorts gave magnificent glimpse of her well sculpted pins and taut midsection. AJ has won WWE Divas Championship three times, with her first reign of 295 days being the longest in the title's history. Before her retirement in 2015, she was named Pro Wrestling Illustrated's Woman of the Year for an unprecedented three consecutive years. CM Punk is a one lucky guy.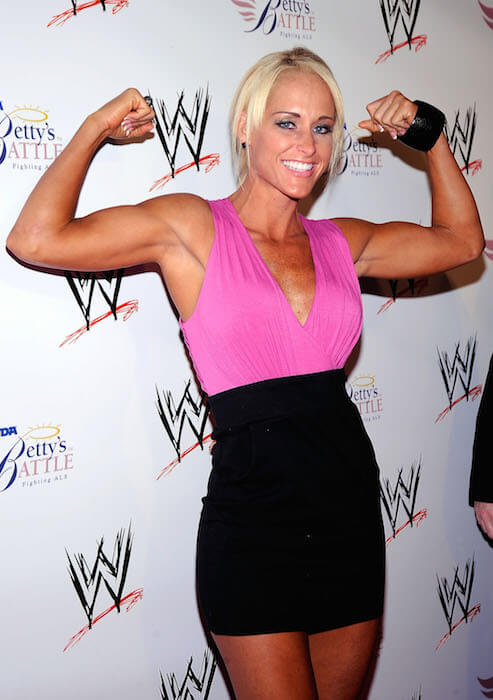 Until her retirement, which Michelle took in April 2011 to focus on her family life with fellow wrestler The Undertaker, she was one of the most successful female wrestlers. In her career, she has won two WWE Diva Championships, two WWE Women's Championships and was once named Diva of the Year. Michelle was also popular amongst the fans for her superb athletic body which was perfectly toned. The highlight of her taut and lean body was well defined midsection. In short, she had a perfect body which countless women dream of having. And, her sweet enchanting smile and charming persona further helped in enhancing her popularity amongst the fans.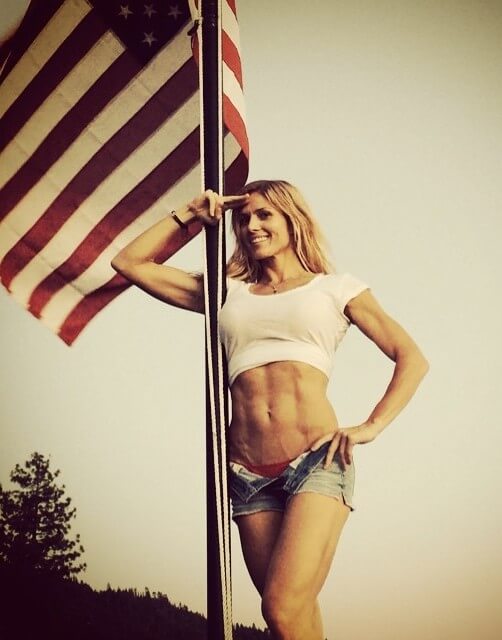 Though she didn't had much professional success, but there is no denying that Torrie Wilson was one of the hottest divas ever. She had a toned athletic physique, which she had honed while working as a fitness competitor before joining wrestling. The most defining aspect of her physique was a ripped midsection. Her sexy body allowed her to bag appearances on the cover of several popular magazines including the September 2006 cover of FHM magazine and the March 2003 cover of Playboy magazine. She retired from WWE in 2008 and you might be forgiven to think that she might have allowed her body a bit easier rein, after that. But, the reality is, in recent photos she looks even more fit and toned than ever.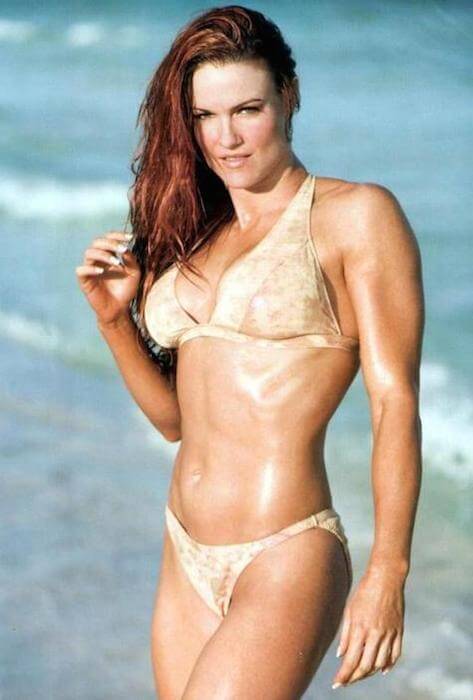 During her tenure with WWE, Lita was arguably the most popular diva. Her super hot body and ability to perform stunning acrobatics had made her one of the most desired women in the world of wrestling. Her signature moves such as suicide dive, tornado DDT and diving crossbody were a sight to behold. The WWE audiences had never seen such stunts and top rope theatrics before, which certainly enhanced Lita's popularity. With four WWE Women's Championship titles to her name, she was immensely successful in the ring as well. In recognition for his achievements in the ring, on April 5, 2014, she was inducted into the WWE Hall of Fame.
For some time, Kelly Kelly's ring name was Barbie. And, it isn't difficult to fathom, why she was called so. The blonde bombshell had a tanned skin and perfect body that seemed to have been sculpted by a master artisan. However, in reality, she got her body by spending hours in the gym. While growing up, she practiced gymnastics for ten years before she was forced to quit because of injury and was also a cheerleader, which might partially explain why she always looked so perfect in the ring. She has also made several appearances on the covers of leading magazines. She was featured on both, the front and back covers of Maxim in December 2011.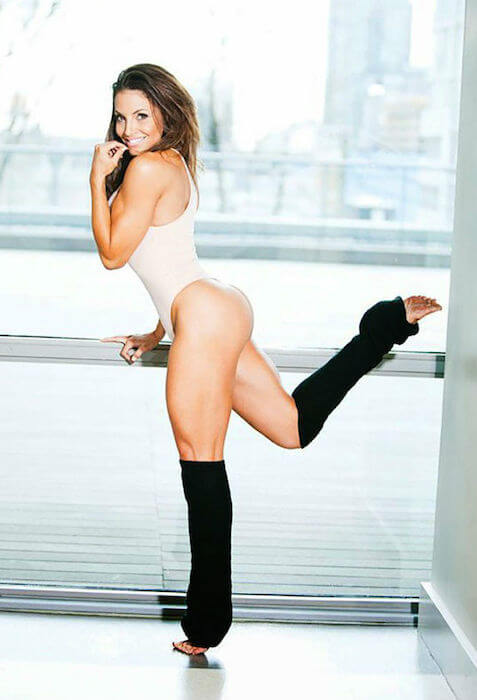 Trish Stratus is considered by many, the greatest female wrestler of all time. Some of her accolades and achievements include winning WWE Women's Championship title seven times, WWE Hardcore Champion once, being named 'WWE Babe of the Year' three times and being proclaimed 'Diva of the Decade.' Trish's body could be considered perfect by many women, she was muscular at the right areas and had gorgeous feminine curves that made her a fantasy of millions of WWE male fans. After retiring from wrestling, Trish opened her own yoga studio to help women attain a perfect body like hers. In 2013, her studio won Top Choice Awards' Best Yoga Studio award.