There are enormous financial benefits from sports and millions of dollars can be earned overnight. Owning a team of talented athletes in professional sports is an expensive and luxurious purchase deal. Not many rich people had the chance to buy a team that is influential in basketball, baseball, football, hockey, or any other sport. Most of the owners are well-established billionaires, who aren't only taking care of the team, but also owns a few major companies. It ain't easy to achieve such a level of fame and wealth.
Recently, arguably the greatest basketball player has joined the short list of billionaires. He is still connected to the sportswear company Nike, which provides him $100 million a year, alongside his team Charlotte Hornets, which is worth $725 million. Forbes made a list of the owners, who have invested in their teams as billionaires and it is a list worth finding out. Let's see more about the top 10 richest of them.
The fans of Formula One might have searched for a similar competitive racing sport if there weren't Bernie's idea to make it popular worldwide. He owns 5.3% stake in Formula One Group companies and the elite car racing league in the U.K. A British business magnate, such as Ecclestone will always try to make the sport better, no matter, what. He owns the most celebrated racing league in the world. Bernie's net worth is increasing every year and his daughters, Tamara Ecclestone, and Petra Ecclestone will have financial freedom since the 84-year-old legend keeps everything for them.
Jerry Jones – $4.2 billion
Being rich almost means excellent decision making. Jerry did a great job, when he purchased The Cowboys in 1989 for $150 million because today, the NFL team is worth $3.2 billion. Jerry has a master's degree in business and sports isn't his only area, where he invests. The oil and gas exploration company in Oklahoma brought him the wealthy status in the 1970s. The Dallas Cowboys fans would be proud of this owner since the team has accomplished more, when he was personally involved in its progress. He was doing a great job, and in 1992, he was selected in the NFL Competition Committee. That was the first year, they won the Super Bowl after fifteen years. Now, the Dallas Cowboys is the most valuable team in American Football.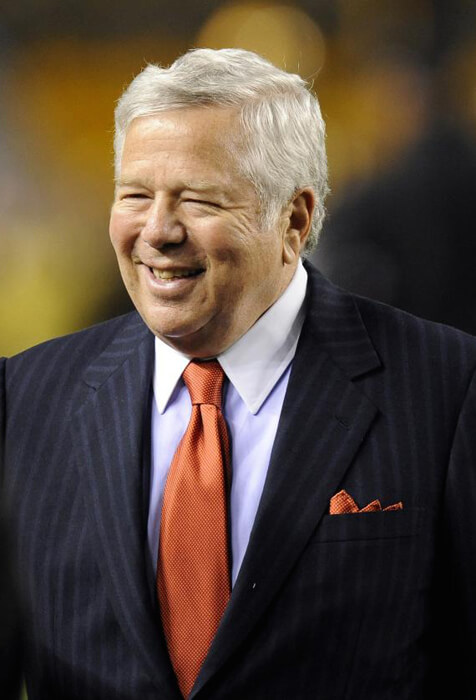 Here is another NFL team which is lucky to have such a wealthy owner. Robert Kraft bought the Patriots in 1995 for $172 million and made them one of the best in the league. He has achieved his wealth through the diversified holding company The Kraft Group. Robert Kraft is the current Chairman and Chief Executive Officer of the company, which is working in fields like paper and packaging, sports, and real estate development. The Kraft Family also supports numerous philanthropic events and causes such as, related to education, and healthcare. Kraft is also an investor in the Major League Soccer team, the New England Revolution, and he is one of the reasons why professional sports are celebrated in New England.
Stanley Kroenke – $6.3 billion
Stanley is a 67 year old team owner, who simply loves investing in professional sports. He owns more than one team, and those are the NBA teams Denver Nuggets, The Colorado Avalanche, St. Louis Rams, and Arsenal. Very similar to the other owners, he was able to make his fortune with real estate and by constructing shopping centers. His abilities to develop a business is the essential strength, he possesses. Being an investor, Stanley rarely interferes with their plans and goals. He rarely gives an interview to the newspapers and so has been nicknamed, Silent Stan. There are also rumors that Stan is interested in moving the Rams to California, Los Angeles.
Micky Arison – $7.1 billion
Mickey is the former CEO of Carnival Cruise lines, which is based in Florida. The company has the largest fleet in the group and ten cruise ship brands. But, Arison is also the owner of the Miami Heat. It is an NBA team, which had superstars such as LeBron James, who brought them a few NBA title wins in the past several years. The Arison family is proud to own a team such as the Miami Heat. Their main person for basketball operations is Pat Riley. Even if they have one of the most successful teams in professional sports, their main fortune comes from the Cruise company. It was started with his father, Ted Arison to create probably the best cruise line, you can have in the world.
Dmitry Rybolovlev – $8.5 billion
Smart investments will always help in increasing the fortune. Dmitry made his own by not only investing in the largest producer of potassium fertilizers, but also in AS Monaco FC. He loves soccer and smart investments, but he is a cardiologist by profession, but there isn't any evidence about him performing any surgeries on the patients. Many people know him because of the divorce with his wife, since she took $3.5 billion in the divorce settlement. The Monaco no-income-tax system (Though, there is 33.33% corporate tax if more than 25% of a company's income is generated outside of Monaco. Otherwise, companies do not pay any direct tax on their profits) provides him a chance to pay more to the players since he doesn't pay enormous taxes in the country. It is a huge advantage from every aspect because otherwise, millions of euros would have went in taxes.
Roman Abramovich – $9.1 billion
As one of the richest men in the world, Roman is proud to own a club such as Chelsea FC. The business tycoon has made his fortune from steel and the oil industry. He started with a small company which produced plastic toys and it took him to investing in the oil business in the Omsk region. It wasn't so long before that his name started spreading across the country and earned him the respect, he has today. The club Chelsea is among the best in the Premier League in England today, and he is partially responsible for that success. His investment in the team is around $1.5 billion, which is a lot of money for a soccer team.
Mikhail Prokhorov – $9.9 billion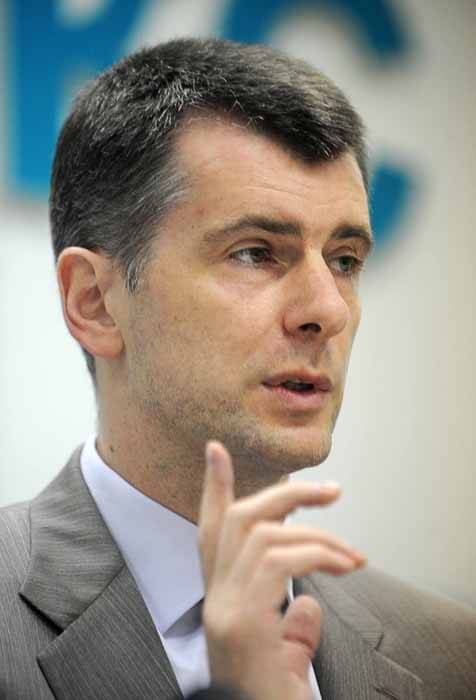 Prokhorov is the owner of Brooklyn Nets. He is a very smart multi-billionaire who is also a politician, and an excellent businessman. His beginnings were in the clothing (jeans) business and everything started, right after he graduated from the finance college. He invested his money in an acid-wash jeans company and that was his first smart decision. It helped Mikhail to rise higher in the financial ladder. His next step to invest in the mining industry, further made him financially strong. The Siberian mining company that he built in 1993 was the reason behind his increase in the fortune over the years. The Brooklyn Nets was an average team before he purchased it. Now, Nets are on to their way to winning the nest NBA championship.
Paul Allen – $17.5 billion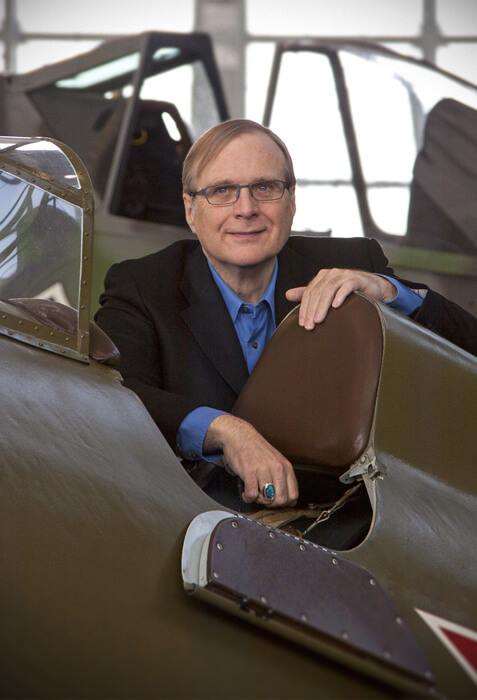 It is safe to say that most of the richest men in the world are into sports. The Microsoft co-founder owns the Seattle Seahawks, the Portland Trailblazers, and the Seattle Sounders. He must be proud of the Seahawks since they won their first Super Bowl in 2014. Paul continues to work with the Allen Institute for Brain Science, even after leaving Microsoft. The institute is working on better understanding of the human brain since his mother had Alzheimer's disease. But, many people might not be aware of Allen's other talents. He also owns a band which is called the Underthinkers, which released a debut album in 2013. Paul Allen plays the electric guitar and you might be surprised that he is also an Emmy winner.
If this list was created in 2013, you would have not been able to read about Microsoft's former CEO Steve Ballmer, who decided to buy the Clippers in 2014 after the racism problems, the previous owner was dealing with. Steve absolutely loves his team, and it is obvious because he roots for them as a true fan. He bought them for a record amount of $2 billion, but that was not a problem for him since he was the Microsoft CEO for 15 years. The richest sports team owner is ready to invest his time and money into making the Clippers, NBA champions. If they win, it would be their first NBA title, and it is a good reason, why he cheers as a dedicated Clippers fan.