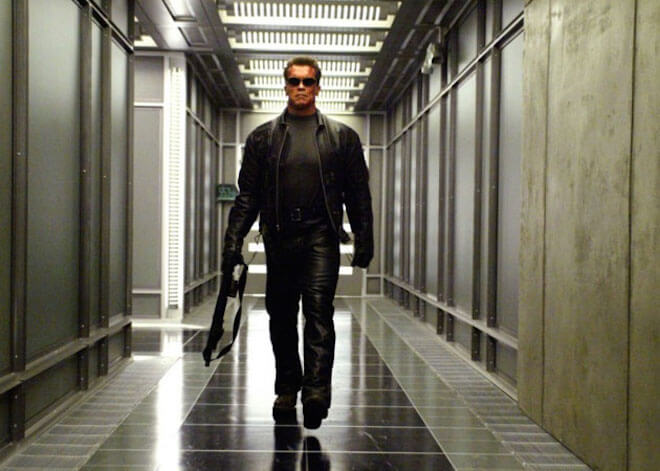 The celebrities' being multi-talented is certainly not a new thing. There have been countless musicians who have made it big as actors. Then, there is a case of stand-up comedians building impressive and successful acting careers. And, of course, who can forget actors that have done well as director or producer.
However, the athletes doing well as actors is a very rare thing. First of all, they spend their best years doing their best in the professional sports. And, by best years, I mean youth, when they are peak of their looks and physical condition. Also, spending most of their time honing their skills in respective sports certainly doesn't leave any spare time to practice their acting muscles. Then, it could also be argued that as the athletes have already tasted success in their respective sports, they don't have the necessary hunger and desire to become best in their new careers.
Due to these above reasons, the athletes who turned out to be great actors is a rarity that should be appreciated. And, we are going to do the very same in this article. So, I am presenting before you the ten sportsmen, who turned out to be great actors.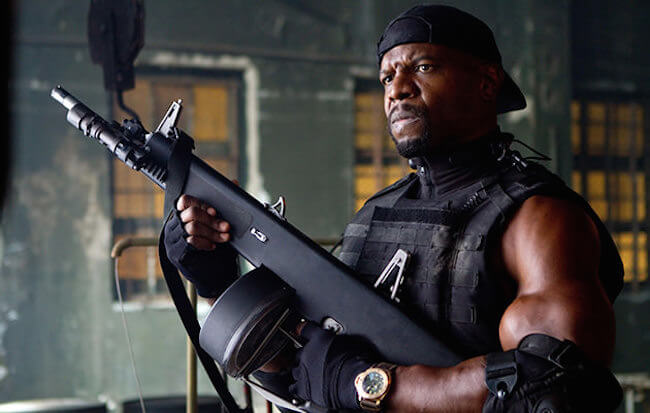 After his retirement from NFL, he has carved quite an acting career for himself. He has proved his versatility in the acting field by starring in action blockbusters such as 'The Expendables' as well as in comedy hits such as 'The Grown Ups 2' and 'The Longest Yard.' However, his best performance has come in Fox action comedy television series 'Brooklyn Nine-Nine.' His acting as detective sergeant in two-time Golden Globe award winning television show has been widely appreciated. In 2015, he has been nominated for Screen Actors Guild Award for Outstanding Performance by an Ensemble in a Comedy Series, and an Image Award for Outstanding Supporting Actor in a Comedy Series. Crews has certainly come a long way from his humble beginnings when he got featured in several Old Spice TV commercials for their "Odor Blocker Body Wash." However, it was his work in comedian Chris Rock's semi-autobiographical sitcom 'Everybody Hates Chris' that gave him an all important break. In comparison to his acting career, Crews's NFL career wasn't that spectacular. In fact, in an interview, he has claimed that he used to paint portraits of his teammates to supplement his income. During his six-year career, he had stints with Los Angeles Rams, the San Diego Chargers, the Washington Redskins, and the Philadelphia Eagles.
Kurt Russell has had a decent career as an actor. He started fairly early. He made his acting debut with an appearance as a child in the pilot of the ABC western television series 'Sugarfoot' at the age of six. Of course, having a father who had good connections in the industry did certainly make it easier for Kurt. Kurt's father starred in number of sitcoms and movies in 1960s. Also, his father was a minor league baseball player and was an owner of the Portland Mavericks, the only independent team in the Class A Northwest League. This inspired Kurt to play in minor league as well. In fact, scouts from leading baseball teams were interested in Kurt. But were apprehensive because of his acting career as they felt it would come in way of his playing career. However, Kurt hasn't had too shabby career as an actor. He has been nominated for a Golden Globe Award for Best Performance by an Actor in a Supporting Role for his work in 'Silkwood,' which was inspired by the life of Karen Silkwood. He has also won a nomination for an Emmy Award for the television film 'Elvis.'
Unlike some individuals on this list, Vinnie Jones had an excellent career as a sportsman. The aggressive defensive midfielder made around 400 appearances for various clubs including English football giants Chelsea and Leeds United. However, Jones is most well known for being part of "Crazy Gang" at Wimbledon. He won the 1988 FA Cup Final with the club. He would play over 250 games for the club over two spells between 1986 and 1998. Jones started his new acting career just like he used to tackle on the soccer field – with a bang. He made his film debut in Guy Ritchie's crime comedy 'Lock, Stock and Two Smoking Barrels,' in which he played a mob enforcer. The movie was a commercial as well as critical success and gave Jones, the best possible start. The movie directors tend to lean heavily on his on-field persona of a hard man and usually cast him as a man with fiery and dominating demeanor. During his impressive acting career, he has worked with action legends including Arnold Schwarzenegger, Sylvester Stallone and Jason Statham. He also appeared in a reality show 'Celebrity Big Brother 7' and finished in the third place.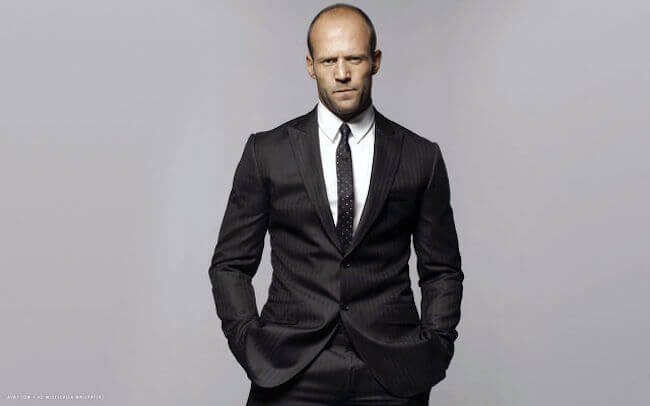 Just like his close pal Vinnie Jones, Jason Statham also got his big break in Guy Ritchie's crime comedy 'Lock, Stock and Two Smoking Barrels.' And, it would be fair to say that Statham has build even more successful career than his close friend. Jason Statham has evolved not only into a leading action hero, but has also emerged as a heartthrob. His killer looks and awesome physique has made him a fan favorite, amongst men as well as women. His stunning ripped physique can be attributed to his love for sports. He was introduced to soccer by Vinnie Jones with whom he grew up. He played soccer for the local grammar school till the age of 11 as he decided to focus only on diving. He was particularly passionate about diving and used to practice daily to perfect his diving skills. He was a member of Britain's National Diving Squad for twelve years and competed for England at the 1990 Commonwealth Games. Even his career in media began from diving. While he was training at London's Crystal Palace National Sports Centre, he was noticed by an agency specializing in sports modeling.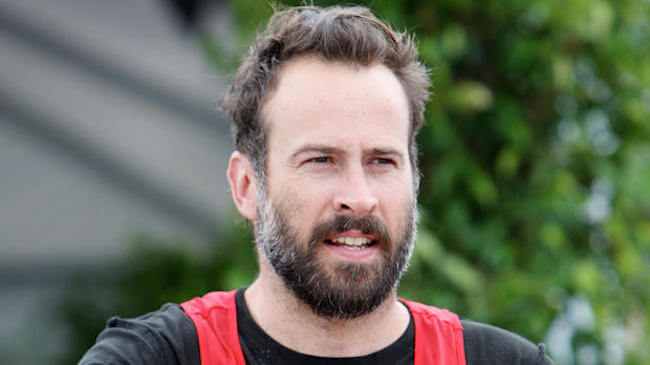 Jason Lee got a cult following with his debut movie itself. The romantic comedy 'Mallrats' was a huge hit and also marked the beginning of close friendship between Lee and director Kevin Smith. The duo would work together on number of projects including 'Dogma,' 'Jay and Silent Bob Strike Back,' 'Clerks II,' and 'Chasing Amy.' Lee even got an Independent Spirit Award for his performance in 'Chasing Amy.' Lee is also well known for his leading role in NBC comedy series, 'My Name Is Earl,' and role of Dave Seville in the 'Alvin and the Chipmunks' film franchise. However, it isn't the first career, Lee has made his name in. Before becoming an actor, Lee was one of the best professional skateboarders in late 1980s and early 1990s. He even co-founded a skateboard company called Stereo Skateboards with fellow skater Chris "Dune" Pastras in 1992. The company went defunct, but he managed to revamp it in 2003. Over the years, Lee has remained in touch with his passion and had even participated in a skateboarding event organized by Tony Hawk Charitable Foundation.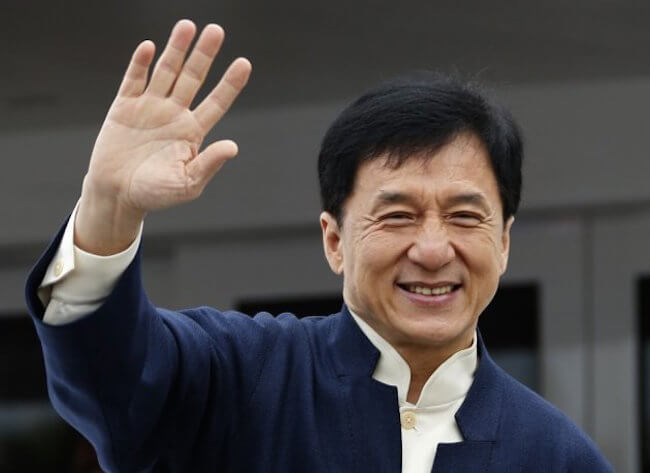 There is no way you can doubt Jackie Chan's athletic ability. He would have been an incredible athlete, otherwise there is no way he can pull those amazing stunts off. Over the course of his highly successful acting career, Jackie Chan has developed a reputation as one of the world's best martial artists. His acrobatic fighting style and crazy stunts, which he usually performs on his own has made him a cult star. Jackie Chan initially honed his athletic ability and dramatic skills at the China Drama Academy, a Peking Opera School run by Master Yu Jim-yuen. Chan stayed at the academy for around a decade and excelled in martial arts and acrobatics. Chan also trained in the Korean martial art known as Hapkido under the grandmaster, Jin Pal Kim. Chan eventually attained a black belt. Jackie Chan has also trained in other various martial arts form such as Karate, Judo, TaeKwonDo, & Jeet Kune Do.
This guy doesn't need any introduction. And, neither does the sport he excelled in. In fact, the 'Austrian Oak' is responsible for making bodybuilding a mainstream sport. Some experts have even pointed out that the seven times Mr. Olympia winner even managed to completely revolutionize the sport. Some of the exercises that he invented to build huge muscles are being done by gym enthusiasts and professionals, even today. He has written numerous books on bodybuilding and his documentary 'Pumping Iron,' which canvassed his career as a bodybuilder is still one of the most popular bodybuilding titles. Arnold started his career with movie 'Conan the Barbarian' in 1982 which relied more on his astounding physique than his acting skills. His next cinematic success was James Cameron's science-fiction thriller film 'The Terminator,' which was a huge commercial hit and Arnold's acting received favorable reviews. And, after that there was no stopping Arnold, who always wanted to become a huge movie star. In 2015, the former governor of California, has starred in the fifth installment of the 'Terminator' franchise along with Jason Clarke, Emilia Clarke, and Jai Courtney.
What a stellar iconic acting career, John Wayne had. And, it sounds bit surprising that it wasn't his first choice. In fact, he started acting to earn some extra money that would help him pay his tuition fees. Wayne wanted to become a professional football player and according to various accounts, he was a very good player. He attended the University of Southern California (USC) on an athletic sponsorship and played on the USC football team under the coach, Howard Jones. Including Wayne, everyone had high hopes for his athletic career. However, he had a broken collarbone injury that halted his career in its tracks. Wayne was so terrified of Jones reaction that he didn't even reveal the actual cause of the injury, which was a bodysurfing accident. However, the injury proved to be a blessing in disguise as football's loss proved to be film industry's gain. Wayne won an Academy Award and was a top box-office draw for more than three decades. He was a national icon, who epitomized the rugged masculinity. He was awarded two of the highest civilian decorations – Congressional Gold Medal and Presidential Medal of Freedom.
Sean Connery's acting credentials are all too well known. But, did you know, the man who played James Bond in seven movies was a professional bodybuilder? Connery started bodybuilding at the age of 18 and competed in several professional bodybuilding competitions. He has even claimed that he finished third in the 1950 Mr. Universe contest. However, he later decided to quit the sport as he was regularly losing to the American bodybuilders who were superior in size. And, they refused to participate in the Athletic activity as they would lose muscle mass. Connery was also a keen soccer player and could have ended up playing for the iconic Manchester United club. The story goes like this, Connery once played in a local match that legendary Manchester United manager Matt Busby was scouting. Busby was impressed by Connery's physical prowess and offered him a contract worth £25 a week immediately after the game. However, Connery who was then 23 years old, felt, he was too old to have a good soccer career.
I won't be writing too much about Dwayne Johnson as he doesn't need any description. The former WWE star has smoothly transitioned into a Hollywood A-Lister. Right now, he is one of the most in-demand stars and has become a fixture in some of the biggest movies. According to the Forbes magazine, he managed to bank around $31.5 million. Not shabby at all.