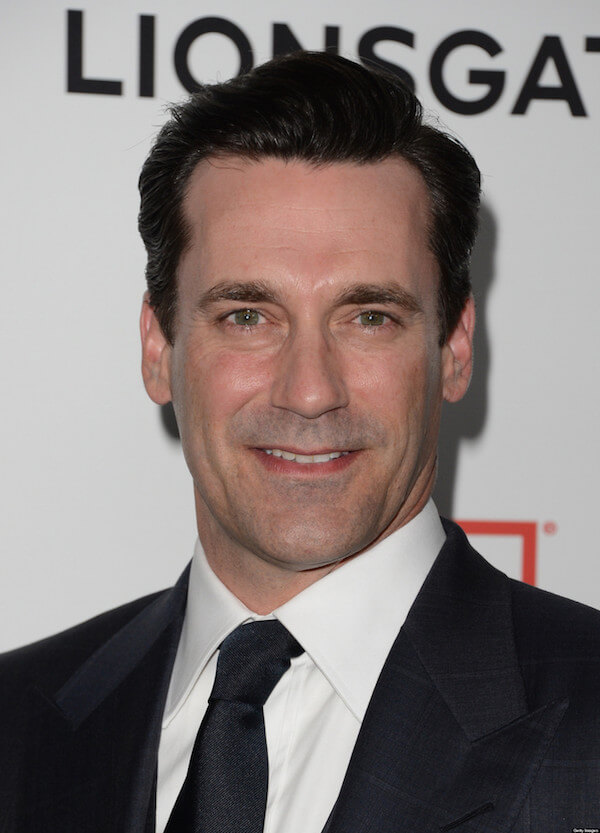 Jon Hamm's life and fortune took a steep turn when the role of Don Draper came into his life. Mad Men changed Jon's life and he is ever since so thankful for it. He used to be a jobbing actor and many times even set dressers for adult movies. When you look at him onscreen, Jon reflects a personality of poise and class. However, it is truly said; never judge a book by its cover. When Jon was just 20 years old, he suffered from chronic depression due to the death of his father. Terribly stricken with that incident, Jon's structured lifestyle of work and study helped him keep focus, mentally. Logically, he also was under treatment and relied on antidepressants and therapy to keep him sane. He recalled that incident in an interview with The Observer and said that it was like a downward spiral where he was only losing hope, after losing his dad. In the interview, he also mentioned that one can also change the chemistry of a brain and make it function according to their thoughts.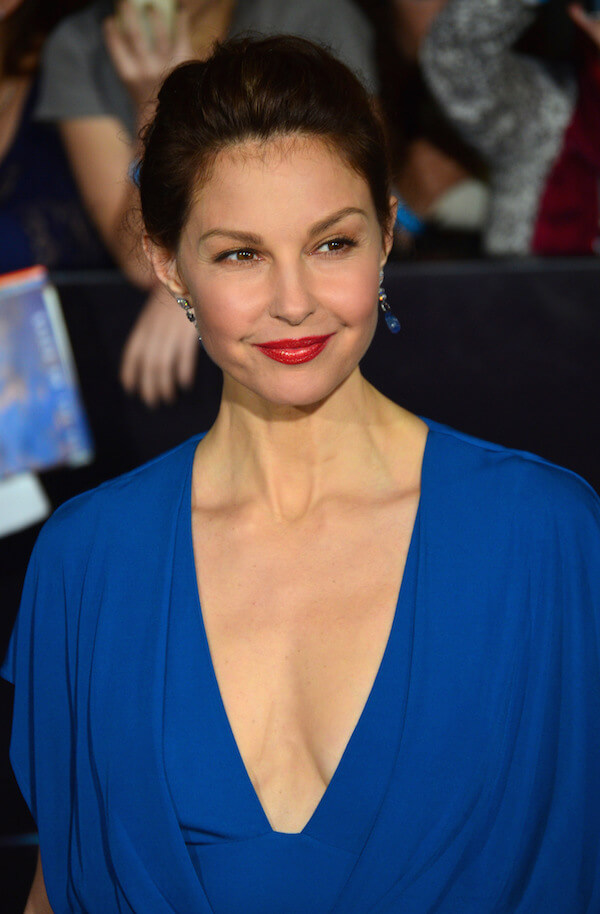 When you look at this successful actress, her career, husband and sound marriage, one is bound to think that everything was picture-perfect for Ashley. She is even a humanitarian worker and has been known to do a great deal of work in that sector. However, very few know about Ashley's problems that she faced, growing up. In 2011, in her memoir called, All That Is Bitter & Sweet, she spoke about how she considered suicide to end her life when she was just 6 years old! The heartache began when she was just 3 years old when her parent's marriage started having problems. Her maternal father, Michael Ciminella, moved out and her mother remarried a gospel singer, Larry Strickland. Her mother and stepfather had a very violent relationship, so violent that Ashley's mother actually held a gun to her stepfather. She also faced sexual abuse by an older man and then again by a family member. Even after she kickstarted her acting career, Ashley felt a void within her which was continuously pulling her down. She was happily married to Dario Franchitti, a race car driver, in 2001 (separated in 2013). In 2006, she took up a 42 day rehab program at Shades Of Hope, for her depression. She came out of there much happier and owes her well-being today to the treatment she received. Today Ashley is a much happier person and giving back through her humanitarian position. Well done, Ashley!
One of the best comic actors in the industry, Owen Wilson was going through depression back in the day. He had always displayed a very cool and laid-back attitude, so who would have guessed this happy-go lucky man to be in a difficult state of mind. His public persona is that of a comedian and we all, very naturally thought that he was doing well. In 2007, news about his attempt at committing suicide started to surface. He was reportedly trying to commit suicide at his California house. It was said that he had a drug problem. Under the care of a closed group of family and friends, Owen recovered slowly and steadily. He was even seen going on dates and meeting with beautiful women out of whom one was his ex girlfriend, Carolina Cerisola. He recovered speedily with the help of his brothers and parents. We are glad you are going okay now, Owen.
The model and actress, Paulina was suffering from anxiety and panic attacks for a long time. After having her kids, she managed to control her anxiety to such a level that it would barely bother her. After she hit her 40's, it all came rushing back. In 2007, she got eliminated from The Dancing With The Stars. She recollects about her ego being hurt and the incident taking her back to her school days, when was an unpopular child. Paulina wasn't the kind to take medicines, hence restricted herself from it. However, her doctor did suggest taking talk-therapy sessions. Paulina explained how her anxiety attacks would go about. First, there was the paranoia of getting into an elevator; car or even a bus which was quite terrifying for her. She would panic causing improper breaths, fast heart beating and heat flashes running through her body, causing a mental problem that was hard to overcome. Her doctor even put her on medication saying that she would need it. Eventually, realizing the side-effects of the medicines, she let go of it and started controlling her anxiety through exercise and willpower. Wow, Paulina, you are a great example to many women out there.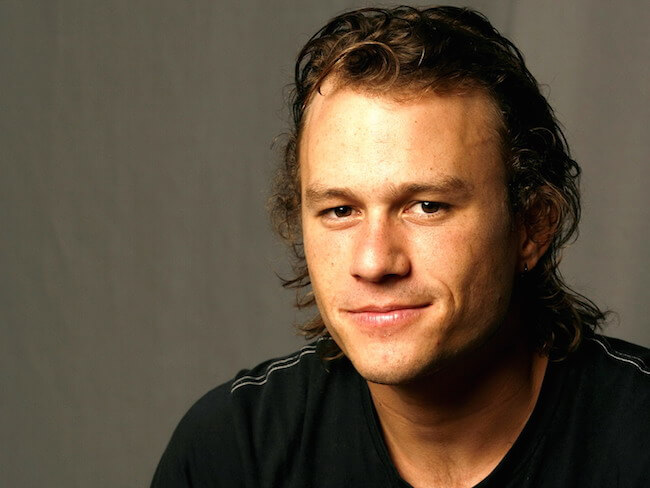 Known for his mind-blowing performance as the joker in the popular series, Batman, Heath was known to be one of the most diverse and unconventional actors in the scene. He was dating Michelle Williams who is the mother of their daughter that they had together. It is said that Heath went into depression after the break-up. Not too long before his death, he had visited a doctor and reported about suffering from insomnia, for which he started taking medications. The disturbed actor was 28 when he died. Sources told PEOPLE that Heath had a drug and excessive partying problems. Michelle had tried to work out the relationship but Heath's drug-problem eventually tore them apart. Heath was found dead on his bed and reports said that he had overdosed on sleeping pills, painkillers and anxiety drugs. Sources reported about Heath's reckless behavior and living life-on-the-edge attitude. Given that Heath was a very talented actor, if he had taken help in some form, there might just have been some hope for him. Heath was known to be a great dad who absolutely adored his daughter and even got her face tattooed on his stomach. If he had probably at least thought about his daughter and her future before making reckless moves and decisions, maybe, the world would have their original Joker, today.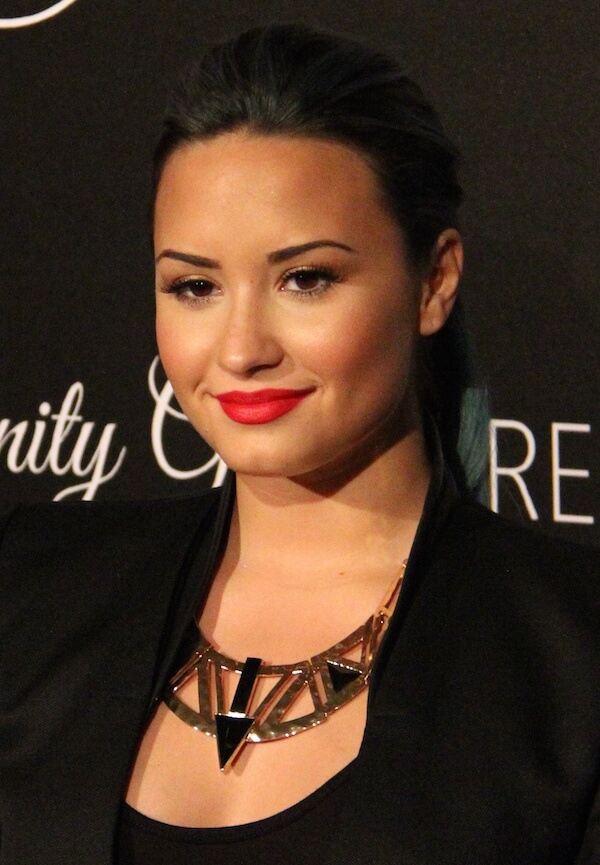 Everyone knows about the Disney actress and singer, Demi Lovato. In 2010, she checked into a residential treatment facility to fight her mental and physical problems. This incident occurred after being involved with a dancer on the Jonas Brothers World Tour. After she got done with treatment, Demi boldly opened up about her problems. She was suffering from anorexia and bulimia. She also said that she suffered from Bipolar Disorder. She found out about her bipolar disorder after she started treatment. In an interview with PEOPLE, she spoke about how she would write seven songs in one night and stay up till 5:30 in the morning. She had no control over her life and after the treatment, she was doing much better. Demi also mentioned that she was battling depression since she was a young girl. When Catherine Zeta-Jones opened up about her Bipolar II disorder, Demi was one of the first ones to tweet about it and show her support. She then realized the importance of letting her fans know, and in-turn doing her bit to help them overcome such problems. She then repaired her broken friendship with Selena Gomez and embarked a new journey for herself. She is doing better than ever!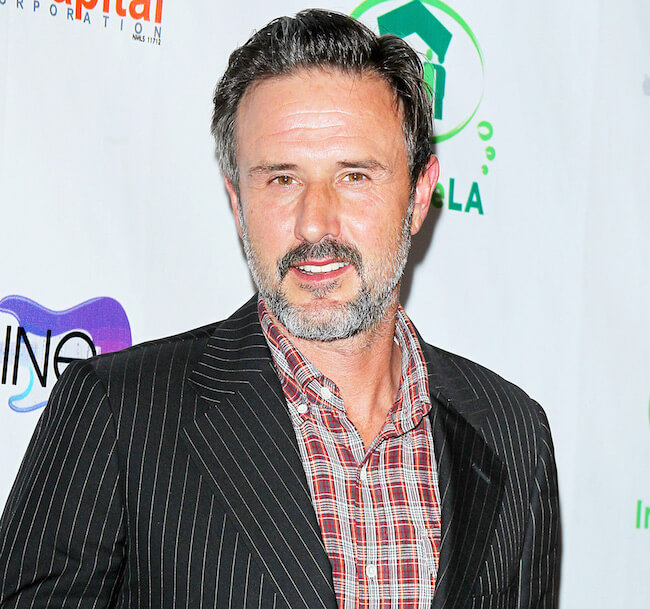 Ex-husband to Courtney Cox, David and Courtney broke up in 2010 (got officially divorced in 2013). It was obvious that the situation affected David as he was then seen partying and drinking a lot. He was also seen dancing erratically in nightclubs. During a radio interview with Howard Stern, David accepted that he was over drinking and behaving like a complete maniac. Not too long after that, David checked himself into a rehab to help treat his alcohol problem and depression before it was too late. We think that it was a great decision taken by him, in time. In April 2011, Arquette acknowledged his situation and told his fans about his strange behavior. He then said that he had been sober for 100 days and was finally in better control of his emotions and life. This example reminds us of how pain is only temporary.
Andre Waters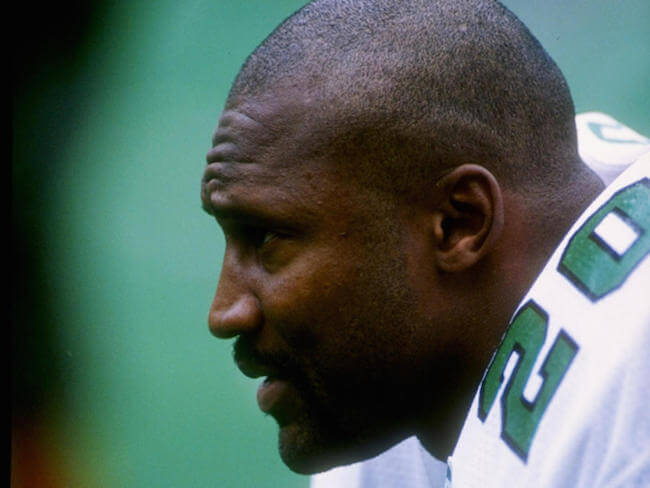 The posthumous study revealed that footballers are prone to concussions in their brain due to way, the game is played. Former NFL player, Andre Waters took his own life at the age of 44, in November 2006. The reason behind it was known to be a syndrome called chronic traumatic encephalopathy or CTE. The concussions cause brain damage and even depression. Since then, many football players who took their lives were known to be suffering from the same problem. Andre's fellow ex-football player, Dave Duerson who was 50 when he took his own life was said to be dealing with the same problem. Knowing that these players have given a club or a team hope, along with so many other emotions that come with the sports world, it is really sad that the damage from these games lasts longer than their career.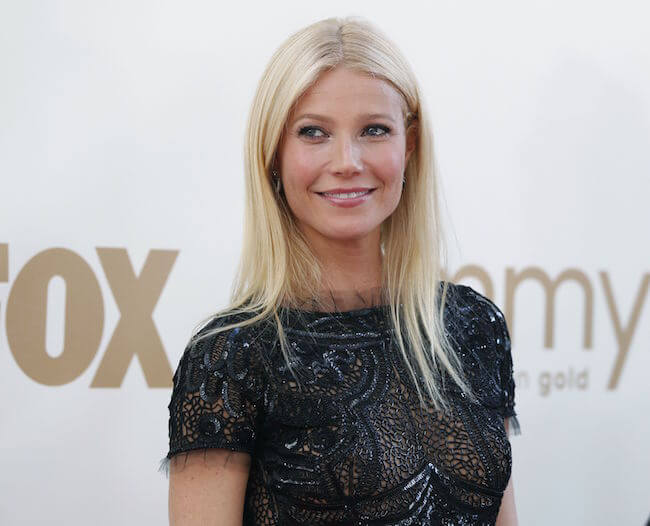 Gwyneth was a new mom in 2004 when she gave birth to her daughter, Apple. She was a great mom and made sure that motherhood was an extraordinary experience for her. Later she had a son, Moses in 2006. In an interview with Good Housekeeping, Gwyneth spoke about how she started feeling like a zombie. She knew that something was off and different. Paltrow said that she couldn't feel or control her emotions either. She didn't really think that it could be postpartum depression. According to her, postpartum depression meant that a person would be crying on a daily basis and is also incapable of raising a child. Her ex-husband, Chris Martin, then told her that it could be postpartum and that she should get checked for the same. After finding out, Gwyneth realized that there are many levels and depths to a postpartum kind of depression. Their break-up in 2015 was sad news for the Martins, but we hope that both of them are doing well.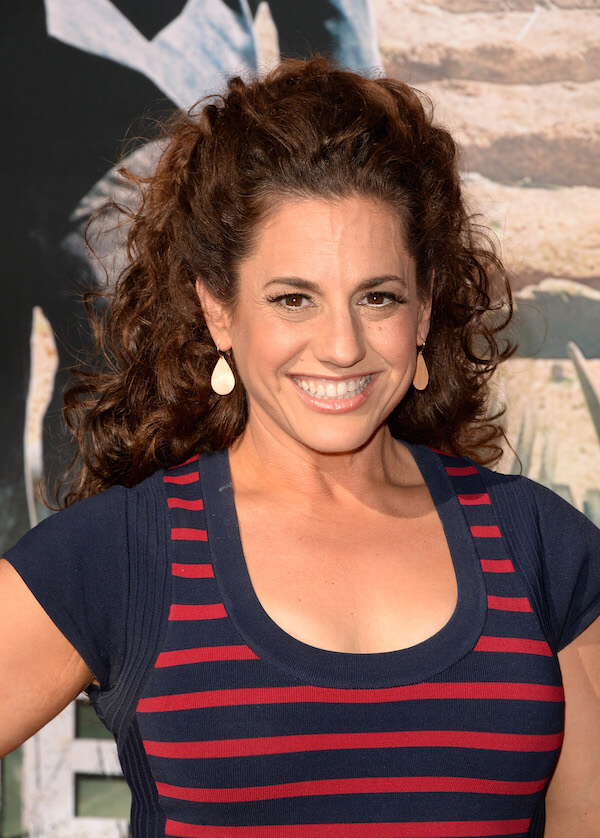 Here is another example of a different kind of postpartum depression. Postpartum isn't necessarily for women who physically give birth to kids. Marissa, who is a great actress and was awarded the Tony-winning Broadway actress position, had a baby boy via a surrogate in 2008. Anxiety kicked in and she felt stressed and exhilarated on another level. It is said that surrogacy can make postpartum anxiety even worse due to the guilt factor. Marissa said that she didn't feel connected with her baby and visited a therapist, soon after. She then was advised to go back to work and exercise regularly. Her depression began to slowly fade away by the time her son, Zev was 10 months old. Just in time before Zev could get aware of his mother's problem.
Amanda Beard
Amanda was the gold medal winner in Atlanta's Olympic Games in the field of swimming, 1996. She was only 14 when she won the title and was forced to grow up faster due to all the media attention she was receiving. With a growth-spurt and 25-pound weight gain, Amanda's self-esteem was hurt. A fit athlete once upon a time, turned to bulimia and cutting herself, as a way to fight the depression and anger. She then began taking anti-depressant pills in 2005. The pills supposedly helped her a lot and made her healthier. Today, Amanda is off of medication and has a baby boy, Blaise Ray Brown who was born in 2009. However, she does admit that life isn't still perfect. In an interview with PEOPLE, Amanda spoke about how she never really went to therapy but overcame it with willpower and maturity.
With hectic lifestyles and constant exposure to the camera, we don't blame celebrities to go through small problems on a much larger scale. With constant judgment being thrown around, celebrities must be finding it harder to get over their problems easily and eventually end up at a therapist's clinic. Well, whatever the case might be, we are glad that most of them came out of it safe, happy and healthy.