We all know that Britney Spears had recently went through a rough patch in her life. She turned to alternatives like burgers, chips, candy for de-stressing and gained around 160 lbs of weight. The reason behind adopting this sort of eating habit was because she lost the custody of her children. To give you even a clearer picture, she is 5'4″ inch in height and as per her BMI, she is overweight for sure.
[toc]
She knew that she was gaining a lot of weight and tried to go for several options like diet pills. Taking diet pills did not help her because of losing weight. She was not much fond of vegetables and fruits, which added more to her misery. She even started to drink a lot of alcohol.
Britney Spears followed an array of workouts that helped her in losing the unwanted fat from her body and bringing her slim and trim body back to life.
Britney Spears 2013 Workout and Diet
Britney Spears Workout Routine
Cardio exercises: Britney used the fun way of doing the cardio exercise. She did dance workout for losing the fat. Britney extended her dance rehearsals for several hours. This kept her caloric value in balance. The cardio exercise is the best way of losing fat from the body. One does not need to dance on a regular basis without any break. If you like dancing, then you can also adopt this workout and can get benefit from it, the fun way. Britney enjoys dancing and considers it to be something that is spiritual. She does a lot of traveling and hence she uses the treadmill at least 3 days a week. Before her recent world tour, she did the dance workout for almost five hours every day. This exercise helped in improving her metabolic activity. It also helped in burning more calories and in the end, it helped her in slimming down.
She usually spends 20 minutes on spinning workout. This routine helps her in burning most of her calories. As traveling is a part of her daily life, treadmill is the machine that she relies on, to help her in maintaining her figure. She also adds light resistance in her training sessions, which further helps in fighting against the body flab. Her main routine exercise is dancing that no doubt has helped her in losing the excess calories and has speeded the process of her weight loss. She took her exercise routine a step further and also included the abs workout. She used weights in her daily routine. Britney used lifting of weights that is conducted under the supervision of a personal trainer. Her exercise routine focuses on the all the major muscles of her body.
She not only followed a strict exercise routine, but she also did strict dieting to make sure that she reduces her fat throughout the body and gets back her normal lean body.
Britney Spears Diet Plan
During dieting, Britney Spears took the measured food intake. She took the food that contained 40% of carbohydrates, 30% of non-fibers and just 10-20% of nonsaturated fats. Britney, during her dieting, avoided the intake of food that contained refined sugar and carbohydrate food that formed sugar on decomposing. She used to have food containing more carbohydrates in the afternoon; she also used to have many fiber-rich diets too. She never ate food after 8 pm. She used to have six small meals per day. Each meal consisted of specially prepared organic food. These food items consisted of chicken, vegetables, and other low-calorie items.
Conclusion
If you also want to lose the flab from your body, then you should take inspiration from Britney Spears. She has really done something that seems an almost impossible task, but her determination to look slim and to stay healthy helped her in achieving her goal. You must focus on cardio and if you want to have fun while exercising, you may want to include dancing to your workout routine. Another important thing is to keep a check on the diet that you are on. You must focus on healthier eating alternatives.
Britney Spears 2018 Workout and Diet Secrets
Britney Spears is still managing to be a fitness motivation for millions of her fans in 2018. She and her boyfriend Sam Asghari constantly work out together and post inspiring workout pics and videos on social media. Here you can know Britney Spears' 2018 workout and diet secrets and learn to stay fit like her.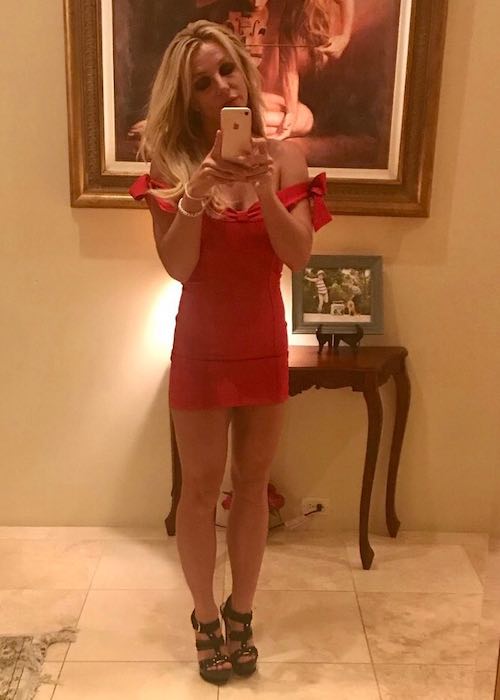 Britney Spears Workout Secret – Equinox's Precision Running Class
The super successful singer was recently seen popping into the Equinox's Precision Running class, and people got curious about what's so special about it. If you are among such curious souls, then you should know that according to David Siik, the brain behind the class and the fitness expert who trained the diva, it's a total body toner. This workout is based on high-intensity interval training and includes a grueling combo of hill intervals and speed. If you want to try the track and field experience while being on the treadmill, then this is the answer.
A class usually starts with a warm-up and is followed by two to three interval segments. A person who is doing the exercise needs to run constantly for 38 minutes. The running is usually inclined or speed centric and usually has a cool down period.
The core aim of this workout is to make running accessible to everyone, and the results are outstanding. This workout brings out the athlete in you, no matter whether you were an athlete once or you have never been one.
Why Equinox's Precision Running Class Works?
According to Siik, an Equinox's Precision Running class is quite effective because it burns more calories and builds more muscle as compared to cycling or swimming or any other type of cardio exercise.
When you are running at an intense speed or with tough intervals, you are fighting gravity which needs a lot of energy. Running is also a full body exercise as it engages a lot of muscles at the same time while ensuring that you do constant core work as well.
Why Celebrities like Equinox's Precision Running Classes?
Not only Britney but celebrities like Tom Brady, Shay Mitchell and Renee Zellweger are also fans of the Equinox's Precision Running classes. Why? David says because it's self-challenging and engaging. Celebrities also like it because it's time effective.
If you do more than two to three days in a week, you won't be able to walk after a session. He also noted that all the celebrities work hard to look good. Spears especially likes running and is a great runner.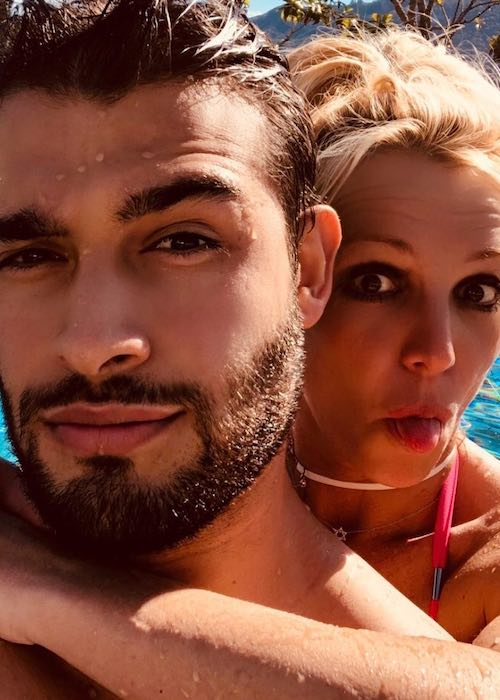 Diet Secrets
The Mississippi-born says that she is a food lover, so it's hard for her to maintain balance at times. She also admits that she turns moody when she is hungry and often eats whatever she wants, even a hamburger if she craves that.
Maintaining a healthy diet is also a challenge for her because her appetite is unique. Sometimes, she eats a club sandwich and fries easily, and at other times, she doesn't want to eat anything at all.