Hollywood actors have always been among the world's highest-paid actors and as the top 10 of the top 100 richest stars on the globe hail from this industry, it comes as no surprise. Forbes released the 100 of the World's Highest-Paid Actors list of 2015 in August 2015 and the name on the top is once again Robert Downey, Jr. and that too for the third time.
The best part is that Hollywood actors are not the only ones who have made it to the top 10, but Bollywood actors Amitabh Bachchan, Salman Khan and Akshay Kumar are also among the highest-paid superstars. As Hollywood movies continue to gross billions and billions on the global front, some of the names who have made it to the top of the list are quite obvious.
Forbes brings the list of top Hollywood stars who are paid too well. Read on and discover some of your favorite actors on the top 10 highest-paid Hollywood actors list.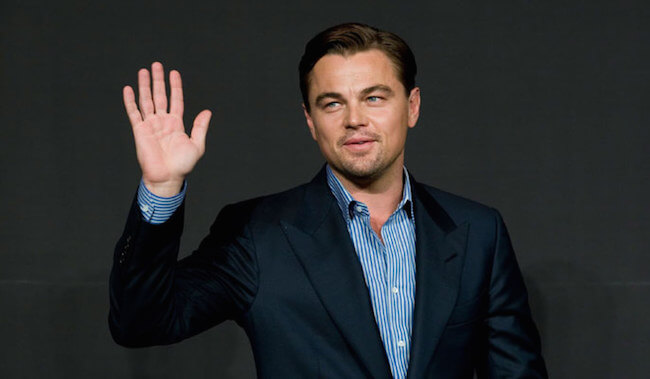 Having bagged his first Golden Globe for the 1997 movie Titanic that was also his walk to fame, actor Leonardo DiCaprio has come a long way. He is at the tenth place in the list and is taking home a $29 million paycheck. 2015 will see the 40-year-old heartthrob who has last made great strides with The Wolf of Wall Street (2013) return to center stage with The Revenant in December. Directed by Alejandro González Iñárritu, the movie will also star Tom Hardy, Will Poulter, and Domhnall Gleeson. Apart from filmstar, DiCaprio is also an active environmentalist and is working on a series of documentaries in association with Netflix.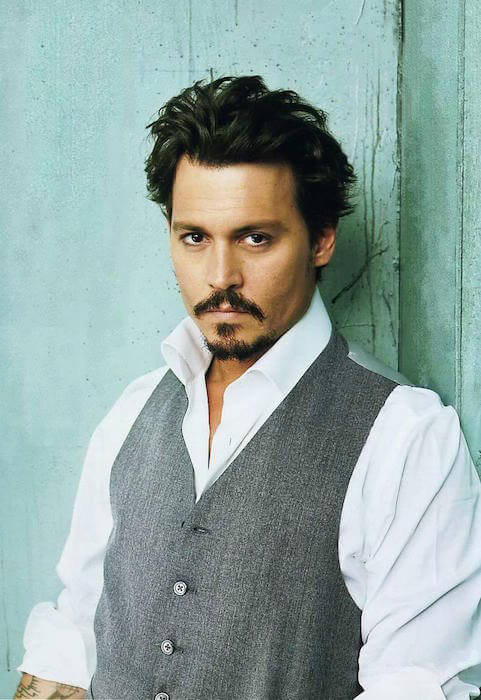 Pirates of the Caribbean franchise has been quite a successful journey for actor Johnny Depp, who makes it among the top ten highest-paid Hollywood actors of 2015. In 2012, he was listed as the highest paid actor earning over $75 million in the Guinness World Records. Currently, he is taking home a paycheck of $31 million. He is currently busy with a violent crime movie titled Black Mass that is all set to release in September 2015. Captain Jack Sparrow will be seen in the fifth "Pirates of the Caribbean" series titled Pirates of the Caribbean: Dead Men Tell No Tales in 2017.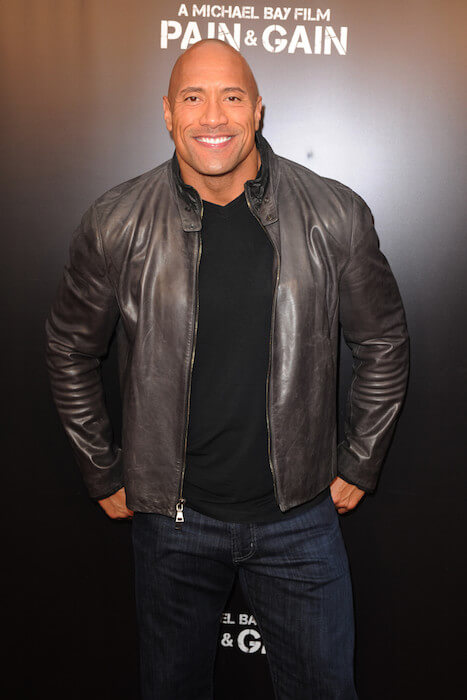 He is one of the few wrestlers who have proved their acting finesse and that is evident from the fact that he is in the list of the top 10 highest-paid actors. Getting a paycheck of $31.5 million, Dwayne has received critical acclaim as an action hero. His best-known roles till date is as Luke Hobbs in The Fast and the Furious franchise. In 2015, San Andreas made a whopping $385 million at the box office globally. He is also making it big in the television industry and is the executive producer for the HBO comedy series Ballers, in which he also stars.
Ted 2 (2015) has been a huge success and grossed $168 million and Mark Wahlberg could not have been asking more. A bankable star, who is currently taking home a sum of $32 million is a renowned television and movie personality. Ted (2012) had earned a whopping $549 million and the sequel has also won him critical acclaim. His success story is based on a series of movies like Lone Survivor (2013) and Transformers: Age of Extinction (2014). He co-owns the Wahlburgers chain and his company produced the movie Entourage (2015) and even Dwayne Johnson's football comedy series on HBO titled Ballers (2015-Present).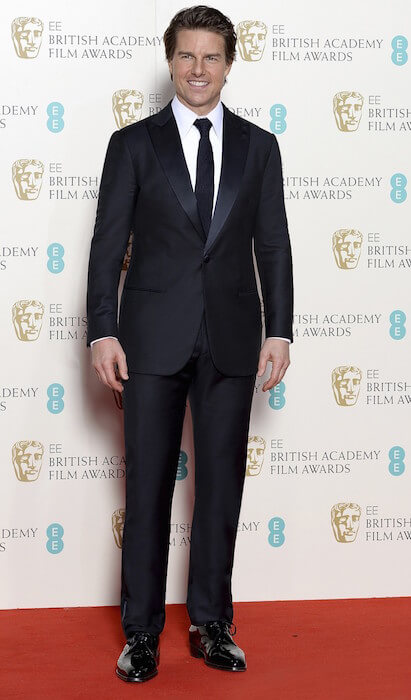 This one comes as no surprise. He takes home $40 million. Tom Cruise is one of the most successful actors of the Hollywood industry, but the star was not an instant hit. In fact, he got his acting break in Endless Love (1981) at the age of 19. He then did small roles in a number of movies like Taps (1981) and The Outsiders (1983) before getting a lead in the 1983 movie Risky Business. He became a superstar in 1986 when he played the character of Pete Maverick Mitchell in Top Gun. The Golden Globe-winning actor's character of Ethan Hunt in the Mission Impossible series has also won him critical acclaim. Mission: Impossible Rogue Nation (2015) and Edge of Tomorrow (2014) led him to be in this list.
Sandler is a hard working fellow who deserves to be in this list with his $41 million worth paycheck. He started his career with television through The Cosby Show (1984-1992) and later in Remote Control (1987-1990). He made his movie debut with Going Overboard (1989). He was first discovered by comedian Dennis Miller doing a stage act in Los Angeles and that is how he got Saturday Night Live (1975-Present). He returned with Pixels in 2015 and got the cash registers ringing. He has also partnered with Netflix for making a series of comedy movies for his fans.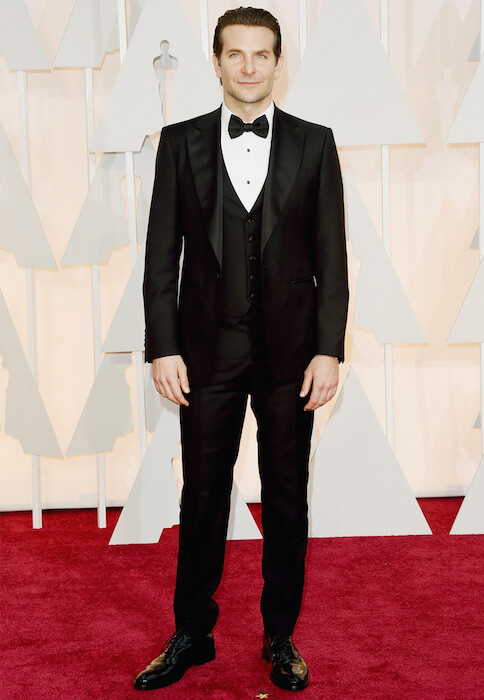 Ranking at number four in the list, Cooper takes home $41.5 million. Ranked as Sexiest Man Alive by People's Magazine in 2011, he started acting in television in 1999 with Sex and the City. He was also a host for Globe Trekker (1994). Alias (2001-2006) and Jack & Bobby (2004-2005) were his best television series. He is ranked among the highest-paid actors due to the success of the 2014 movie American Sniper and 2015 film Aloha.
The annual paycheck of $47 million is well deserved by Vin Diesel. He was into theater in his teen years and he began screenwriting for a living. He is famous for portraying the character of Dominic Toretto in The Fast and The Furious series and also as Riddick in The Chronicles of Riddick trilogy. Furious 7 that released in 2015 earned over $1.5 billion and that is one of the main reasons for Diesel being among the top 10 highest-paid actors.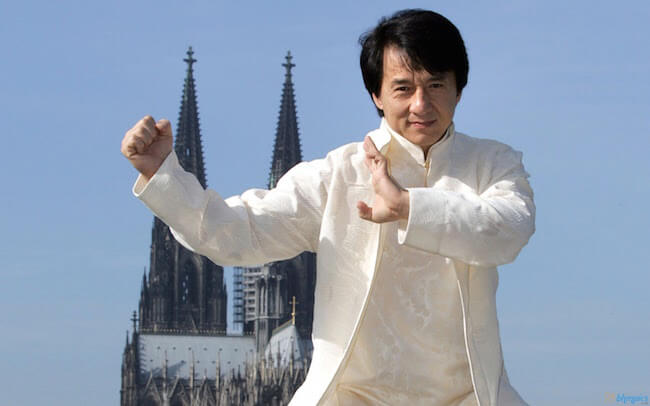 The number two position on the list is an unexpected entry and is of an international artist. It is none other than Hong Kong superstar Jackie Chan. Having started acting in his regional cinema, Snake in the Eagle's Shadow (1978) was his first well-received movie. Drunken Master (1978) was very successful either. The superstar is one of the most successful Hollywood stars and will lend his voice to Kung Fu Panda 3 in 2015. Skiptrace is another upcoming movie that will make the audience get entertained.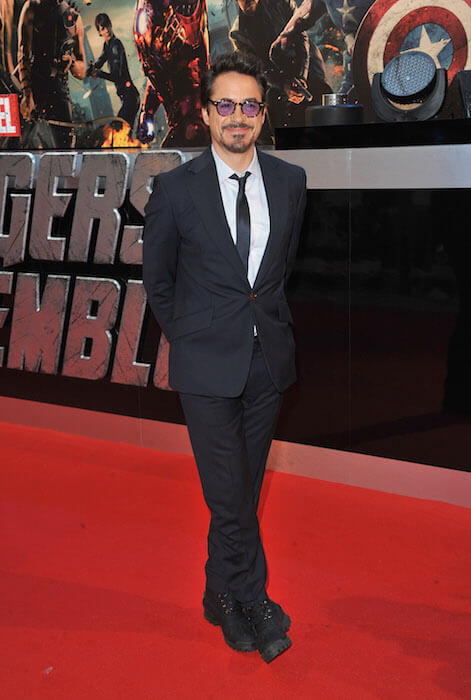 And, the number one spot is yet again achieved by the two time highest-paid actor of Hollywood, Robert Downey, Jr. He is earning $80 million annually and that makes him the king of good times. He started his acting career at five with Pound in 1970. Many of his movies earned more than $500 million and The Avengers series and Iron Man have earned him $1 billion each. The actor has commanded $40 million for his next movie Captain America: Civil War. The Iron Man franchise changed his life and he became the richest actor in the world for 2015.