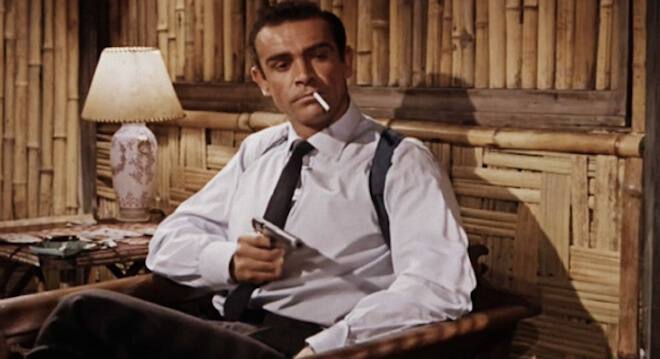 Every actor has that one particular role for which he would always be remembered. That one particular role which made him a cult figure and helped him join the league of superstars. To some individuals, such a break is considered a dream come true. After all, they can get good roles based on their performance in that particular movie. Also, they bag legions of fans, which in turn helps them get number of high profile endorsement deals.
However, that is not always the case. Many actors absolutely hate the role that made them famous. They feel that no matter how many movies they star in and how many memorable performances they deliver, they would always be associated with one role only. Some feel that such association leads to typecasting, which means they won't be considered for different type of roles. This means the actor won't be able to showcase his complete acting range and might miss out to some serious roles. This could lead to frustration and couple of wrong decisions to break free of the image.
The most recent and perfect example of this is Miley Cyrus, who has done almost everything to break the mould of cute and sweet Disney star. Here, are ten actors who absolutely hate the role that made them famous.
Although Ally Sheedy hasn't publicly expressed displeasure about her association with 'The Breakfast Club,' which was a landmark movie of her career, she had, however, often criticized the concept of the movie and its story. She has been particularly vocal about her displeasure about the character's makeover in the movie. She felt there was need to transform a normal teenager into a glamorous girl, just for the sake of creating a romantic angle. She has claimed that there was need to include that in the movie. It should also be noted that her association with the teenager did hurt her career prospects because as she grew up, she struggled to find good movies. The most famous line of her character in movie: "When you grow up, your heart dies," seem kind of prophetic. The frustration of finding good roles influenced her to make some very bad decisions. One of which was dating Richie Sambora, the guitarist for Bon Jovi. This relationship led to drug abuse. She had to check in a rehab on more than one occasion to deal with her drug problems.
Now, M. Night Shyamalan's supernatural thriller film 'The Happening' wasn't Mark Wahlberg's big break. That distinction goes to Martin Scorsese's critically acclaimed thriller, 'The Departed.' For his role in the movie, Wahlberg received an Academy Award nomination for Best Supporting Actor and a Golden Globe nomination for Best Performance by an Actor in a Supporting Role. However with 'The Happening,' Wahlberg wanted to break his typecast. Before this movie, he was either cast a cop or a crook, and in the movie, he was playing the role of science teacher. However, it didn't go according to his plan. Despite movie doing well commercially, it was roundly criticized by the critics and Wahlberg's acting performance didn't get helpful reviews as well. It was a huge mistake for Wahlberg, something he himself admitted in November 2010 during a press event for his movie 'Fighter.' However, that particular role didn't have that bad impact on his career as he is one of the most bankable stars in the show business.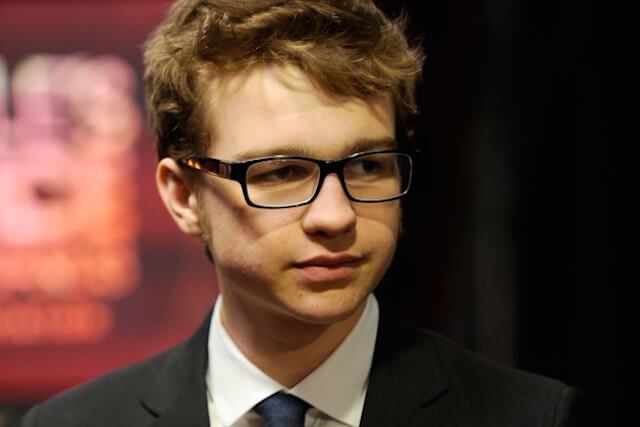 Do you remember that cute kid who used to serve as perfect foil for Charlie and Alan in famous comedy series 'Two and a Half Men?' Yeah, that is Angus T. Jones. You would think that earning around $300,000 per episode and being a part of one of the most popular sitcoms would be a huge privilege. But, Jones didn't think so. Initially, he expressed his awkwardness about doing the "adult thing" while not an adult. However, his next public statements about the show were particularly caustic. He called the show filth and claimed he was a "paid hypocrite" as his religious beliefs conflicted with his role in the show, which leaned heavily on the adult themes. He had been baptized and wanted to leave the show which he starred on for 10 years. He was particularly riled with the script of the ninth season, in which he was portrayed as a heavy marijuana user, as well as being sexually active. He even urged fans to stop watching the sitcom as it had a negative effect on their mind. He also claimed that the media was deceptive and called them "the enemy."
Carrie Fisher is an American actress, novelist, screenwriter, and performance artist. Despite being multi-talented and being an author of bestselling novel 'Postcards from the Edge,' she is largely known for her portrayal of Princess Leia Organa in the original Star Wars trilogy. Now, George Lucas who wrote the script and directed all the three movies was the mastermind behind the super successful franchise. And, in her autobiographical one-woman play 'Wishful Drinking,' she claimed Lucas ruined her life. Although, she later clarified that she meant it in the best way. She praised Lucas as a visionary. Fisher revealed that due to her performance in the movie, she gets lot of fan mails and has had her fair share of stalkers. Also, George Lucas has sold movie merchandise including dolls and Pez dispensers with Princess Leia's likeness on them, which certainly made her an even more popular sex symbol. And, unlike some other actresses, who love to be considered sex symbols, Fisher wasn't too happy about that.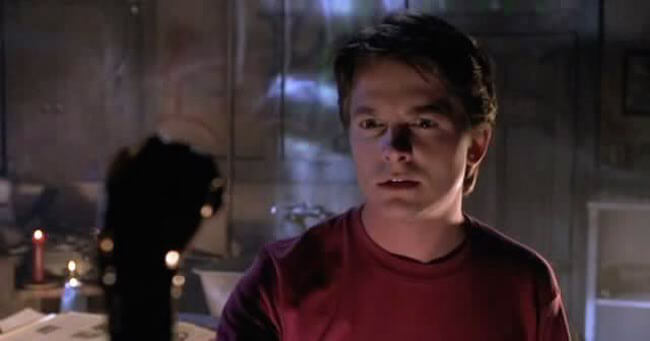 Thomas F. Wilson is best known for his role of villain, bully Biff Tannen in the 1985 film 'Back to the Future.' Even though the character was supposed to be hated by the audience, Wilson became a firm fan favorite. And, even though the movie was released 30 years earlier, he still meets obsessive fans. Over the years, he has got so fed up with the questions related to the movie, that these days he simply presents fans with an FAQ card to help answer some of their questions. This is a clear sign that the actor is tired of his association. He has also written a song about the repetitive questions asked about the movie titled "Biff's Question Song" which he now features regularly in his stand-up routine. He is currently working as a musician and a comedian. Plus, he is a gifted painter. His paintings mostly focus on classic children's toys.
Titanic is one of the most iconic movies in the Hollywood industry. In terms of box office revenue, it is the second most successful movie after James Cameron's other movie 'Avatar.' And, in terms of critical acclaim, it has arguably the best numbers. It was nominated for fourteen Academy Awards, which tied it with 'All About Eve' for the most Oscar nominations. And, it won eleven out of them, including the awards for Best Picture and Best Director, which tied it with 'Ben Hur' for the most Oscars won by a single film. However, Winslet isn't thrilled by her performance in the movie. Every time, she sees the movie, she is embarrassed by her shoddy acting. Winslet has revealed in several interviews that she would like to do every scene differently. And, you know what the English actress hated most about her performance. Her American accent in the movie. She has claimed that she can't listen to it.
Also, she hates listening of the theme song "My heart will go on." Winslet has revealed that she feels like throwing up whenever someone plays that song. However, she has clarified that she has nothing against Celine Dion and feels the song was great. But, hearing it again and again has made her sick of it.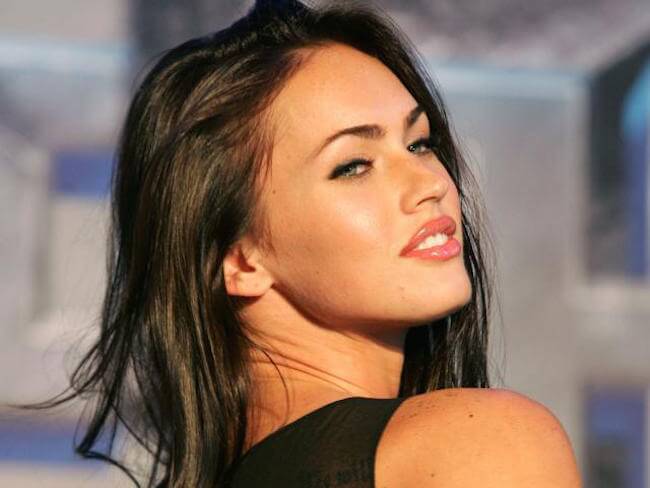 Megan Fox is an extremely beautiful woman. But, there is no way, she would have gained such a fan following, if she hadn't starred in Michael Bay's blockbuster action film 'Transformers.' Her appearance as a hot biker chick in the movie has made Fox one of the modern female sex symbols. However, she isn't particularly fond of her role in the movie. Although she stated that she didn't want to completely criticize the movie as it was a great boost for her career, but she did say that the movie wasn't really about acting. She claimed that she knew, when the director Bay yelled "action," she'd be "running, or screaming, or both."
However, to some extent her concerns and distaste about the movie is understandable. Before the release of the second installment of the franchise, the movie producers undertook a media blitz to ensure that the movie would be a huge hit. As a result, Fox was over exposed to the media, which led to several men's websites boycotting her in late 2009.
Jake Lloyd got his acting career to a dream start with a role in the famous Star War movie. He was selected by director George Lucas to play the role of young Anakin Skywalker in the 1999 film 'Star Wars Episode I: The Phantom Menace,' which was the first film in the Star Wars prequel trilogy. However, soon the whole experience turned into a nightmare for the young star. He was frequently bullied by his classmates who felt that the movie didn't meet their expectations. Also, he was badly treated by the other child actors in the movie. Every time they saw him, they would make the noise of lightsaber. Also, the pressure of 60 interviews per day was too much for a boy who was a mere eight years old when he got the role in the movie. He retired from acting in 2001, just two years after the release of his debut movie. In a 2012 interview, Lloyd claimed that due to the movie, he had to go through living hell as it destroyed his childhood and acting career. He has so much anger against the movie that he has destroyed all of his Star Wars memorabilia.
Over the course of his career, Alec Guinness has played number of memorable roles including Col. Nicholson in 'The Bridge on the River Kwai', for which he won the Academy Award for Best Actor, Prince Faisal in 'Lawrence of Arabia' and Yevgraf in 'Doctor Zhivago.' So, it would be way off mark to claim that portrayal of Obi-Wan Kenobi in George Lucas's original Star Wars trilogy made him famous. Nevertheless, it was an important role of his career and he received a nomination for an Academy Award for Best Supporting Actor as well. However, the veteran actor did regret his decision to act in the movie. His first and foremost complaint was that the script was very poor and the dialogues were even worse. According to his diary entries, the only good thing about the movie was that he was paid well. Once, he even asked a young fan, who had come for an autograph to never watch the movie again. The child burst into tears like any other Star Wars fan would have.
Sean Connery is one of the most iconic bond heroes. He portrayed the iconic British secret agent in seven movies. Although he is smart enough to be grateful about the impact the movie has had on his career, but he doesn't like to be associated with the project. The root cause of his bitterness towards the project is the way he was treated by Bond producers Albert (Cubby) Broccoli and Harry Saltzman. Connery felt he was poorly compensated for his role in the movies, whereas the producers pocketed huge revenue from his acting and presence in the movie. To be fair, he has a point as he has been paid just $3 million for his work with franchise.