In terms of maintaining good looks, women and age don't get along well. Of course, the aging process gives invaluable experience and make you wiser. With age, you gain many things such as maturity, knowledge and better understanding of yourself and world around you. But, beauty, youthful looks and vitality isn't one of them. Also, the advanced age leads to sagging muscles and wrinkled skin.
Everyone has their own way of dealing with aging. Some tend to spend hours in gym to maintain their youthful figure, follow carefully planned diet schedule and get tons of natural beauty treatments to maintain youthful looks. Whereas some undergo numerous surgeries and get Botox injections, and end up looking like robots completely devoid of giving any expressions.
However, there are some who are naturally endowed to age in the best possible way. Also, they masterfully use the above mentioned ways to halt the progress of age and look youthful in their fifties. Here, in the article we will list the hottest female celebrities over 50.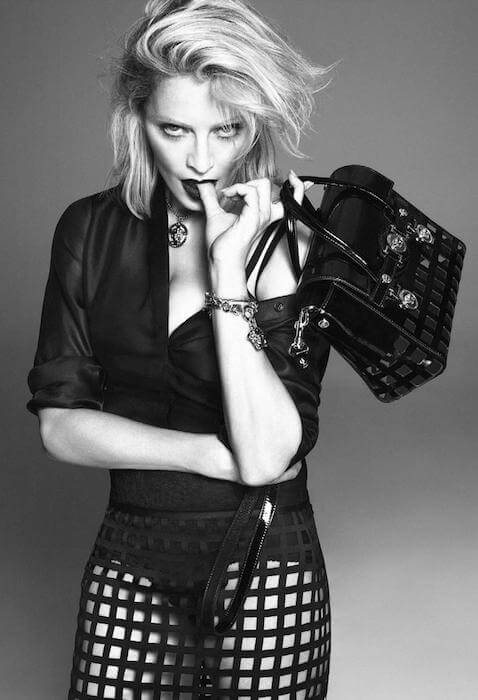 Madonna, even at the age of 56 gives her younger contemporaries run for money. The queen of pop is an eternal beauty, who has enthralled and seduced men for years now. Though, she does tend to, once in a while, do things that make people cringe such as forcefully making out with Drake while performing at Coachella music festival, but she still is one of the most beautiful women, post 50. To maintain her stunning figure, Madonna relies heavily on Yoga, Pilates and ballet oriented workouts. In fact, she is credited as one of the most popular ambassadors of the vigorous Ashtanga style of yoga.
She also pays special attention to her diet. She is known to take macrobiotic diet, which is derived from Japanese traditions. In fact, she has a personal Japanese chef who travels everywhere with her. Her typical dinner includes fish, some kind of grains, some kind of cooked vegetable, and salad. To satisfy her sweet cravings, she loves to eat toast with strawberry jam.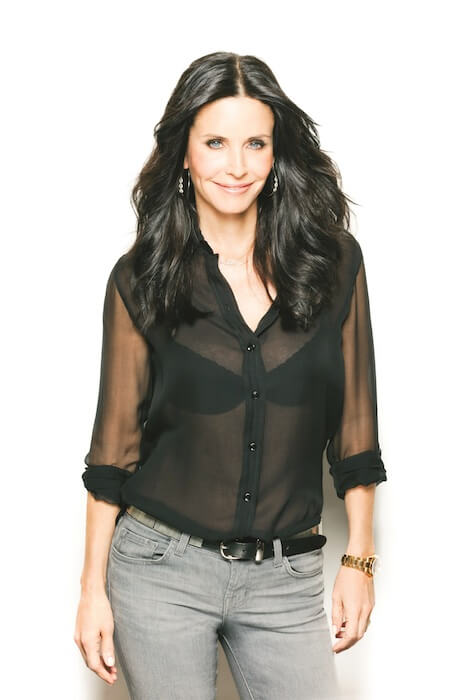 The former Friends star is still one of the hottest female actresses on television. Her recent appearance as Jules Cobb in the ABC/TBS sitcom 'Cougar Town,' for which she earned her first Golden Globe nomination goes on to show that she still has looks to enchant her male fans. Cox, who has a 10 year old daughter has revealed in an interview with US magazine that she tries to drink 64 ounces of water everyday. It helps her in maintaining her youthful looks and gives a boost to her metabolism, which becomes bit sluggish with age. Her secret to marvelous skin is that she uses hot towel soaked with little neroli or lavender oil to wipe off her makeup. It also opens up skin pores and allows face cream to sink better. Cox also asserts that her genetic makeup might also have helped her look younger. The Southern beauty feels best after she has worked out and her skin is all flushed.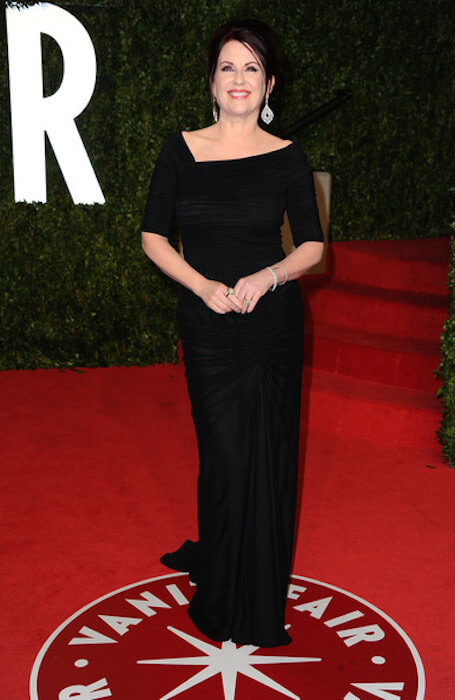 Megan Mullally, no way looks 56 year old. Mullally, who is well known for playing the wealthy, alcoholic socialite Karen Walker on the Emmy Award winning TV sitcom 'Will & Grace' from 1998-2006 is a timeless beauty. Despite, being on the wrong side of 50s, Mullally is still going strong and is currently starring along with her real life husband, Nick Offerman in 'Annapurna' at the Acorn Theatre.
She has played the role of an alcoholic in 'Will & Grace' with conviction and distinction (she received seven consecutive Emmy Award nominations for "Outstanding Supporting Actress in a Comedy Series" for her role). But, in real life, she is aware of the negative impacts of alcohol on aging body. She is an organic food fan. She doesn't eat a lot of sugar and prefers to eat unprocessed foods. Her daily beauty routine includes washing her face, and using a good toner and moisturizer just before going to sleep.
Since, she caught everyone's imagination by playing the role of Tony Montana's trophy wife in cult hit 'Scarface,' Michelle Pfeiffer has captured a lot of hearts with her beauty and charm. The Dangerous Liaisons actress has won three Academy Award nominations for her great acting skills and stunning on-screen presence. Even at the age of 57, she has not thought of giving up acting because she feels that her best performance is still to come. And, the fact that she looks at least 20 years younger than her real age also helps. Pfeiffer has attributed her sustained good looks to her healthy vegan diet. She works out five days a week and attributes her great figure to running on her treadmill four to six miles a day. And, according to Pfeiffer, the most important thing that helps in aging gracefully is to accept your age and stop trying to look younger.
Sheryl Crow seems to have found some kind of elixir that has halted her body's progress beyond 35 years of age. Crow, who is one of the most successful female singers and songwriters has won nine Grammy Awards and has sold more than 17 million albums in the U.S. and over 50 million albums worldwide. Though, her voice is nowhere nearly as good as it once was, but her beauty is still there. She has smoothly transitioned from a blue eyed blonde girl to a gorgeous woman. What is most impressive about her youthful and healthy looks is that she has beaten a deadly and gruesome cancer disease.
The secret of her well maintained body and vitality is daily meditation. Crow makes sure that she meditates 20 minutes in the morning and 20 minutes in the evening, daily. She also credits pseudo macrobiotic diet for her fit figure. Her diet mainly consists of whole grains, fresh fruits, veggies, and lean proteins.
Heather Locklear is well-known for creating some of the television's most memorable characters and has won six-time Golden Globe nominations for her efforts. Her impressive CV includes starring roles in the hit series 'Spin City,' 'Melrose Place,' 'Dynasty' and 'T.J. Hooker.' In her recent appearance on TNT's legal drama 'Franklin & Bash,' Locklear looked beautiful and gorgeous as ever. Her anti-aging secret is regular and vigorous exercise, and a portion control diet. Locklear's workout routine includes doing resistance training three times a week and cardio, a couple of times a week on the treadmill. She follows a low carb diet to help maintain her youthful and lean figure. She eats 80 percent healthy food and allows herself the liberty of indulging in her favorite foods for the remaining 20 percent.
The former Bond girl, Jane Seymour claimed in a recent interview that she's in a better shape than she was 40 years ago. And, her recent beach appearances do justify her claims. Her jawline is tight, midsection is taut as teenagers and her overall figure is as lean as of professional models. In short, Seymour, who is 64 years old, and has four children and three grandchildren is still more healthy and fit than many of half-her-age are. Seymour relies on taxing workout routine, well planned diet and beauty treatments to maintain her youthful looks. Seymour has practiced Pilates for nearly 30 years and works out three times a week. She has also revealed that she loves doing isometric exercises for her enviable flat stomach. She eats everything within strict limits of portion control.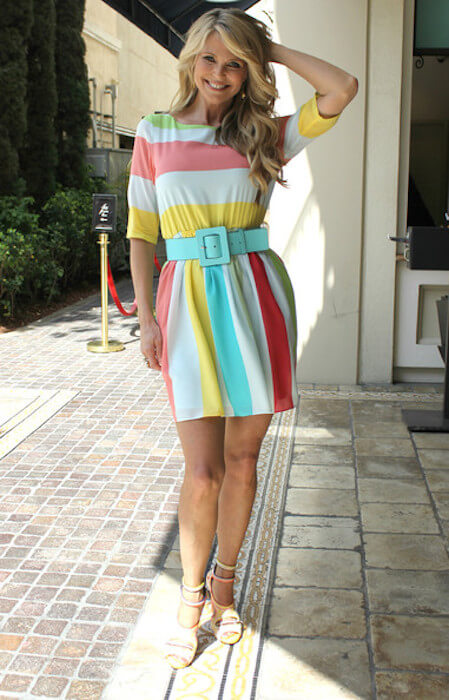 Christie Brinkley is considered one of the most successful and well known models. In 1970s, she appeared on the cover of Sports Illustrated Swimsuit Issue for unprecedented three times. She was the face of CoverGirl for 25 years, which is the longest running cosmetics contract of any model in history. Over the course of her 30 year career, she has appeared on over 500 magazine covers and has been named as the most beautiful women by several prestigious magazines. And, even at the age of 61, the vestiges of beauty are still there.
Brinkley, who developed her own skincare line, Christie Brinkley Authentic Skincare, has attributed her beautiful glowing screen to the habit of never skipping exfoliation. She also claims that her vegetarianism has also helped her retain youthfulness and vitality. And lastly, she claims having a positive attitude and energy helps as well. She stated that it 'adds years to your life, a spring to your step and a sparkle to your eye.'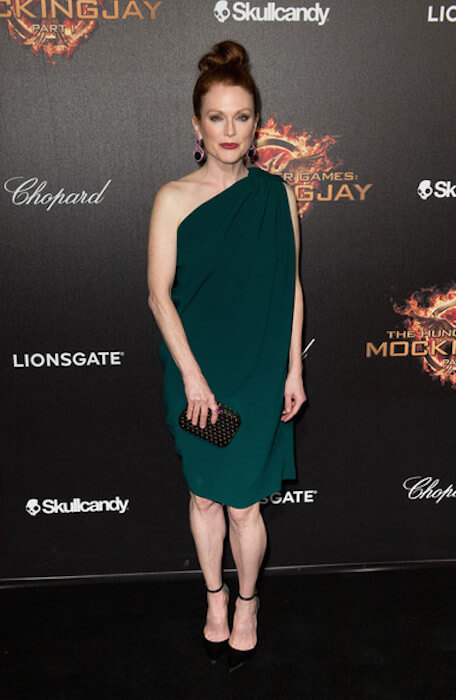 Last year, Julianne Moore won the Oscar for her role as Alzheimer's patient in 'Still Alice.' Thus, adding the only distinction missing from her glittering acting career. She already has won two Golden Globes, a BAFTA, two SAG Awards, a Primetime Emmy and a Daytime Emmy. Her success in 'Still Alice' also proved that Moore, even at the age of 54 has the same drive and beauty that has made her one of the most accomplished actresses of the past several decades.
The secret of her glowing and flawless screen is very simple – apply sunscreen regularly for adequate sun protection. Moore is one of the most grounded stars in Hollywood. She is strictly against going under knife to look young and has spoken against common fad diets.
The age seems to be such a big fan of Monica Bellucci that it hasn't touched the Italian bombshell. At the age of 48, she became the new face of Dolce & Gabbana. Also, she is set to star in the next James Bond movie 'Spectre.' At age of 50, she will be the oldest Bond girl ever. Bellucci, who became the dream women of countless men across the world with her seductive role in 'Malèna,' is known for her natural beauty. She has, on countless times, claimed that she hates putting too much makeup, even if she has to attend an official function. In fact, she is not a fan of the chemicals present in the modern beauty products. She even dilutes shampoo with water before applying to her hair. The secret of her youthful figure is daily sessions of swimming, yoga and meditation.