The martial arts have gained a lot of popularity in the western world. Ever since, the famous Bruce Lee introduced the general public to his unique form of martial arts known as Jeet Kune Do, thousands of martial arts studios have sprouted in United States. And, countless people are joining them for myriads of reasons.
Some are drawn to the fitness aspect of the sports. Any form of martial arts requires tremendous fitness, strength and agility. Once you join the martial arts classes, your fitness will be constantly improved and upgraded. And, surely after some time, you would notice considerable change in your body. While others join these classes to learn self defense, with the streets becoming more unsafe, people are often anxious to upgrade their combat skills in case they have to defend themselves. Couple of fancy karate chops and punches can be helpful in scaring an assailant off.
Another thing that draws people towards different disciplines of martial arts is that it is a challenge. To be successful in it, you will have to put in a lot of hard work, discipline and commitment. And, doing so, for some people is way of living. And, then, like some celebrities on this list, it is part of their job requirement.
Here, are eleven celebrities who have a black belt and you probably didn't know about it.
Thanks to his storied bodybuilding career, Arnold Schwarzenegger is well known for his physical prowess. The Austrian Oak won the Mr. Universe title at the age of 20 and had won the Mr. Olympia contest seven times. Arnie, who is well known for his determination and dedication to his work then decided to become a movie star. After making cameo and supporting actor appearances in about half a dozen movies, he made his breakthrough with the sword-and-sorcery epic 'Conan the Barbarian' in 1982, which was a massive commercial success. His next hit was James Cameron's science fiction thriller film 'The Terminator,' which became Austrian native's acting career signature film. However, his career was far from established and he wanted to become the best action star in the industry. So, he underwent extensive martial arts training to prepare for his role of Delta Force operator Colonel, whose daughter is kidnapped by band of mercenaries in 1985 action movie 'Commando.' The movie went on to become a huge commercial hit and Arnold was given an honorary first Dan Black Belt in Tae Kwon Do. Although, he didn't go through the different ranks to attain that black belt, he was awarded the honorary belt based on his level of excellence in martial arts in general.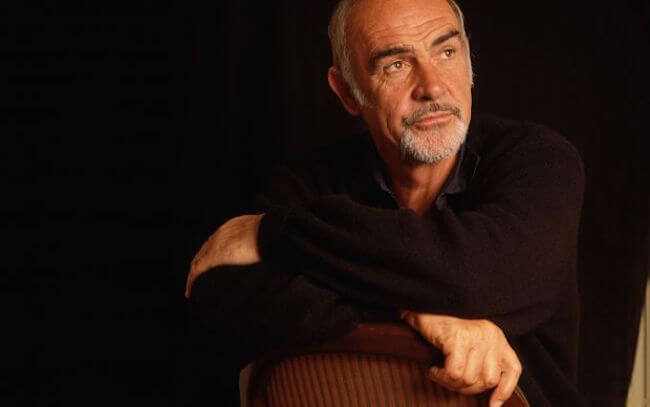 Most of the people know Sean Connery as an acting legend who has won host of accolades and awards including an Academy Award, two BAFTA Awards (one of them being a BAFTA Academy Fellowship Award) and three Golden Globes. He is also known for playing the famous British Spy James Bond in seven movies. But, did you know the man who has been voted "Sexiest Man of the Century" and called "The Greatest Living Scot" did variety of jobs and chores before he became a movie star? His first job was as a milkman in Edinburgh with St. Cuthbert's Co-operative Society. Then, he joined Royal Navy, but was discharged on medical grounds. His other miscellaneous job titles include a lorry driver, a lifeguard at Portobello swimming baths and a laborer, an artist's model for the Edinburgh College of Art. He also added karate to his impressive resume during his lifetime. He has been given the rank of Shodan (1st dan) in Kyokushin karate. Of course, this shouldn't come as a major surprise as Connery has always done his stunts and fighting scenes on his own.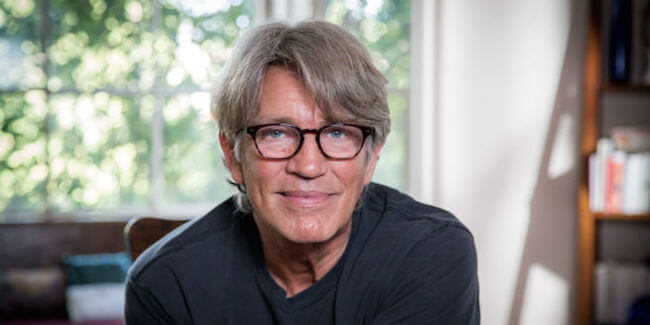 Although Eric Roberts isn't as successful his younger sister Julia Roberts, he has had a decent acting career. In fact, the start of his acting career was as good as it can be. For his role in 1978 Paramount motion picture drama 'King of the Gypsies,' he earned a Golden Globe Award nomination for Best Actor Debut. However, then he had to wait for seven years before he could get a good movie. In fact, that 1985 movie 'Runaway Train' would be a highlight of his career. For his performance in the supporting role in the movie, he earned both a Golden Globe and Academy Award nomination. After that, he was more in news for the wrong reasons than his acting career. In 1987, he was arrested for possession of cocaine and marijuana and resisting arrest. He even tried to assault a police officer. Maybe his training in Tae Kwon Do made him feel confident to take on an officer. He had started Tae Kwon Do training, while preparing for the film 'Best of the Best' and its sequel. He kept on training for years and eventually earned himself a first Dan Black Belt in the discipline.
Sarah Michelle Gellar found fame with her lead role of Buffy Summers on the Warner Bros TV series 'Buffy the Vampire Slayer.' In fact, for her performance in the movie, she won six Teen Choice Awards, the Saturn Award for Best Genre Television Actress and a Golden Globe Award nomination for Best Actress – Television Series Drama. One of the reasons behind her immense success was that she didn't have to take an additional training for her fight scenes. She was natural in them due to her earlier training martial arts. And, she had tremendous athletic ability to cope with the physical demands of the role. She had been a competitive skater during her earlier years and had studied kickboxing, streetfighting, gymnastics, and Tae Kwon Do. In fact, she managed to earn her first Dan Black Belt in the challenging Korean martial arts form.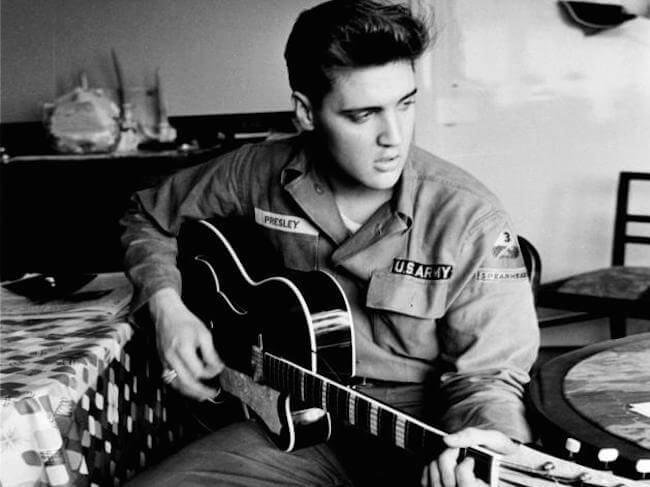 Karate is not something you would associate with baby faced Elvis Presley, who with his uptempo, backbeat-driven fusion of country music and rhythm and blues revolutionized the music industry. His pelvic thrusting dance style and energetic performances made him the first 'larger than life' rocker. With estimated record sales of around 600 million units worldwide, he is the best-selling solo artist in the history of recorded music. Such is his evergreen appeal that even post his death, he continues to earn millions, with $44 million in 2014. Coming back to karate, Presley was introduced to the Japanese martial arts style during his time with army. He was very fascinated with this martial arts discipline and studied it very seriously. When he earned the first degree black belt in the 1960s, he was one of the first non-Asians to accomplish the feat. 'The King' took it upon himself to make karate popular and even including it in his live performances.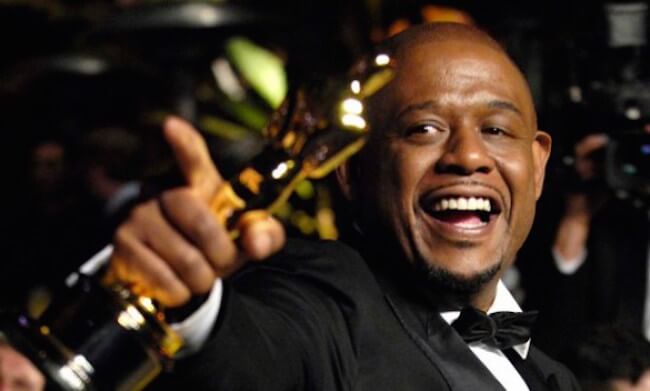 Forest Whitaker is one of the most acclaimed actors in the industry. He is particularly, well known for intensive character study work for films. For his brilliant performance as Ugandan dictator Idi Amin in the 'The Last King of Scotland,' he won an Academy Award, a Golden Globe and a BAFTA. For his role in American war film 'Platoon,' which was written and directed by Oliver Stone and was based on Vietnam war, Whitaker did boot camp training. Stone and Whitaker's hard work and dedication paid off as the movie was well received by the critics as well as audiences. While preparing for the movie, he also started training in Kenpo Karate. Even, after the shooting of the movie was wrapped up, he continued studying Kenpo Karate and managed to reach the level of first Dan Black Belt. Also, he trains in the Filipino martial art of Kali, under Dan Inosanto, who is a California based martial arts expert and legendary Bruce Lee's former student.
Some identify Guy Ritchie only as pop queen Madonna's former husband. I for one believe it was a terrific achievement because we are talking about Madonna before her stock started to fall and was still one of the sexiest women celebrities. However, Guy Ritchie has achieved tremendous success as a director as well. He first rose to fame with 1998 crime comedy 'Lock, Stock and Two Smoking Barrels,' which was made on a modest budget of $1.35 million, but managed to earn $28.3 million on box office. Since then, the British filmmaker has directed the highly successful 'Sherlock Holmes' and its sequel 'Sherlock Holmes: A Game of Shadows.'
Ritchie's other passion apart from movies is martial arts. He started training in Shotokan karate at the age of seven at the Budokwai in London, where he later got a black belt in judo. He also has undergone training in Brazilian Jiu-Jitsu and eventually earned a brown belt in the discipline.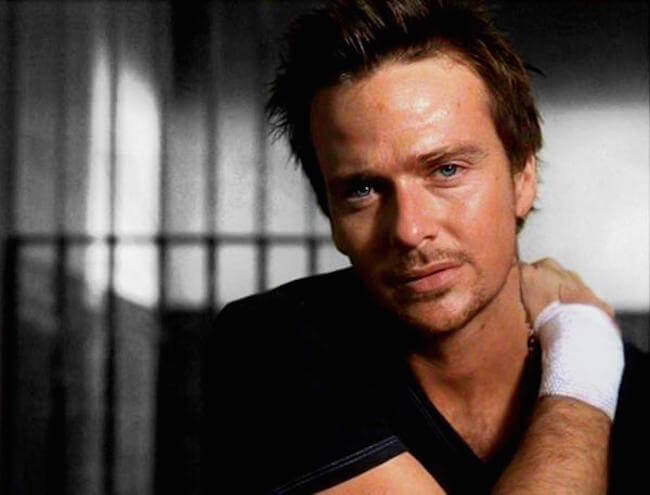 Sean Patrick Flanery has had a less decorated acting career than some of his influential colleagues in this list. However, that doesn't mean he hasn't done anything of note in his acting career that includes over 53 films. He is well known for playing Connor MacManus in 'The Boondock Saints,' Greg Stillson in 'The Dead Zone' and Jeremy "Powder" Reed in 'Powder.' He also portrayed the famous adventurer Indiana Jones in 'The Young Indiana Jones Chronicles.' Over his career, he has shown preference for crime drama genre. Maybe with his immense physical ability, he feels more comfortable in playing action roles. He is martial arts expert and has been training in it for longer time than he is acting. He holds a black belt in Tae Kwon Do and Jiu Jitsu, and is an instructor in the later.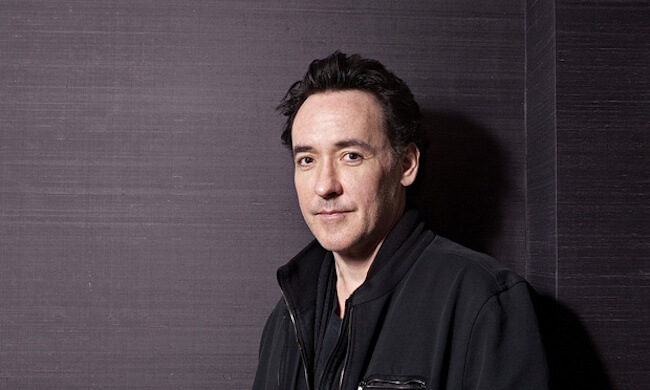 John Cusack is one of the few actors who often manage to stay away from the controversies and tabloid headlines. Of course, that doesn't mean Cusack hasn't done enough good roles to get the media limelight. He has done some diverse and notable roles. In 'Max,' he played the role of a Jewish art dealer who mentors young Adolf Hitler. Then, he played the role of an obsessive puppeteer in 'Being John Malkovich.' However, he is most popular for playing the role of lovesick record store owner in 'High Fidelity.' He even earned a Golden Globe nomination for his performance in the movie. However, when he isn't busy with his acting endeavors, he loves to train in martial arts. He has been training in kickboxing under former world kickboxing champion Benny Urquidez for over 20 years. He was introduced to kickboxing and Urquidez for preparation of role, he had to play in 'Say Anything.' In Ukidokan Kickboxing system of Urquidez, he holds the rank of a level six black belt.
Most of you know Ryan Phillippe as Reese Witherspoon's former husband. However, those who have watched movies in 90s would remember Phillippe for starring roles in string of great movies. His most popular roles were in movies 'I Know What You Did Last Summer' and 'Cruel Intentions.' And, it was while shooting for 'Cruel Intentions,' he met his future wife Reese Witherspoon. His recent successes have come in the television series. In the critically acclaimed TV show 'Damages,' he played Channing McClaren, a Julian Assange-like character.
Unlike other actors in this list, he didn't take up martial arts to prepare for movie roles. He was bullied as a child and to deal with it, he started training in martial arts. He currently is a true black belt holder.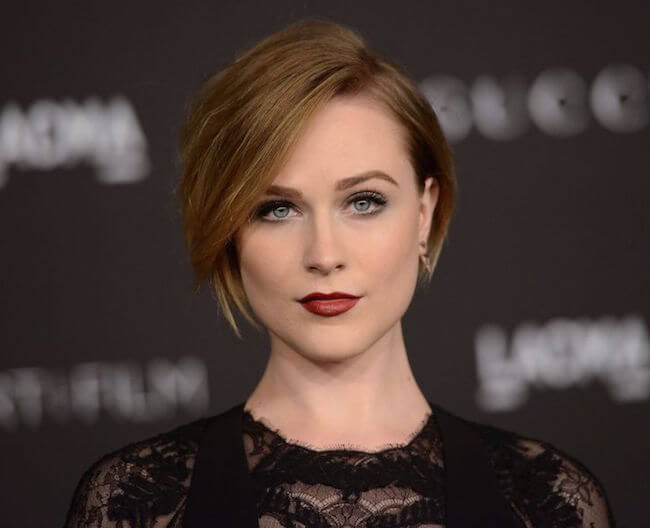 Evan Rachel Wood is mostly known for having dated Marilyn Manson and starring in 'The Wrestler' and 'Ides of March.' However, the fans of the beautiful actress won't know that she is an expert in martial arts. She has been a black belt in Tae Kwon Do since the age of 12. And, her reason for studying Tae Kwon Do at such an early age is even more fascinated. She hated ballet.