The prestigious Askmen magazine has released the most outstanding women's list for 2015. For this year's list, the magazine had drawn 200 names to compete for one of the most acclaimed honours in the editorial world. Then, the votes were cast by the panel members, who were selected from Business Insider, Huffington Post Lifestyle, PCMag, Sports Illustrated, and Yahoo! Celebrity to help the AskMen editorial team.
This list is also a part of the revamp strategy from the magazine. Earlier, this list was known as 'Most Desirable Women,' which had women ranked according to their looks and sex appeal. However, this year, the magazine's think tank has decided to also consider other aspects such as role in the society, achievements, and their contribution and sheer influence in their field, so that they could present a list which isn't based on sole ephemeral and vain criterions.
The list is topped by the British beauty, Emma Watson, who has emerged not only as a stupendous actress, but also as a strong woman rights advocate. To know who gave her a stern competition to grab the numero uno position in this list, read on.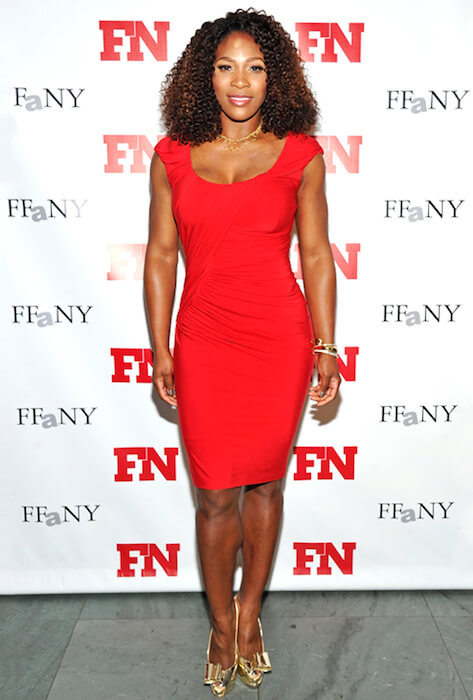 There isn't enough superlatives left to describe the achievements of the tennis player, who has been christened "Queen of the Court" by the general media. Over the years, she has won most of the major singles, doubles, and mixed doubles titles available in tennis history. Her 20 singles grand slams put her in the third position on the all-time list. Her form over the last year has been as good as it had ever been. Incidentally, she is the reigning Australian Open, French Open, US Open, WTA Tour Championships and Olympic women's singles champion. As, she might have got bored with continuous world domination, so, last year, she launched her fashion line and according to the reports, she is working on a script for a TV series. Maybe, we will get to see her again on this list, next year. And, that also at a higher position.
According to reports, J-Law is set to take home cool $20 million and 30 percent share from the profit of her upcoming sci-fi romantic movie, which is produced by Sony Pictures. What is more interesting about her fees is that she will take cool $8 million more than her male costar, Chris Pratt, who will get $12 million for his efforts. Considering that, Hollywood has always paid more to male actors, this surely is a great achievement. However, achieving something new and different has never been a problem for the Kentucky native, who holds the distinction of being the second-youngest Best Actress Oscar winner. She has again and again broken the stereotype of a successful actress, who everyone expects to behave like a spoiled brat. She comes across as a goofy, genuine and extremely down to earth. And, her passionate attack on nude photo leak scandal was courageous, fierce, smart and moreover, genuine.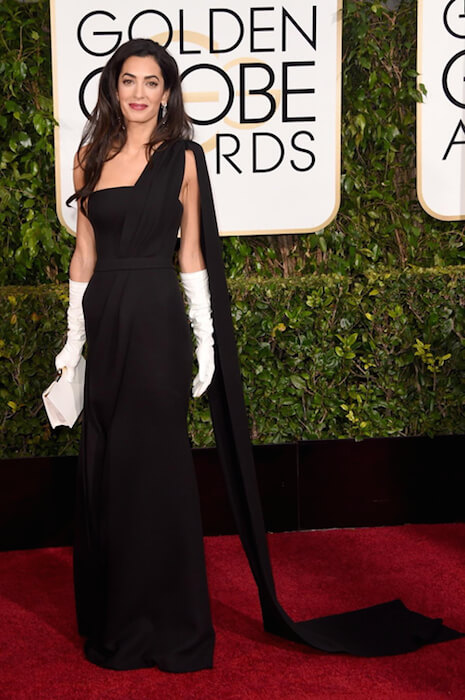 Though, she broke many hearts by marrying George Clooney, but she has earned enough credit as a top human rights lawyer to still remain in good books of the society. The Lebanese-British lawyer had been fighting some of the most high-profile human right cases for years now. She did gain widespread recognition, post her marriage to Clooney, but in truth, she had already become a celebrity when she decided to represent WikiLeaks founder, Julian Assange. Among her other high profile clients are former Libyan intelligence Chief Abdallah Al Senussi and former Ukraine Prime Minister Yulia Tymoshenko. Her other notable initiatives include advocacy to put a stop to sexual violence in war torn regions and recognition of Armenian genocide.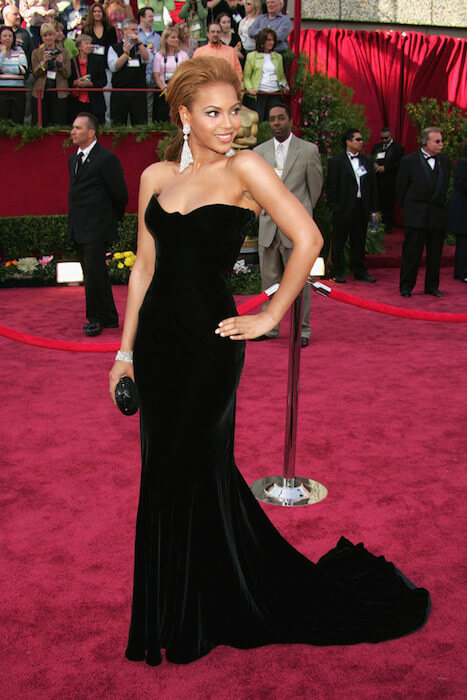 On the professional front, Beyoncé had a quiet year by her high standards. Though, she did take part in a lucrative tour with her husband Jay Z. However, she managed to win mere three Grammy awards from six nominations, which is a bit low conversion rate for the pop star. She won Best R&B Performance and Best R&B Song for "Drunk in Love," and Best Surround Sound Album for Beyoncé, but lost album of the year award to Beck, much to Kanye West's disappointment. Her position in this list isn't just due to her professional acclaim, she was politically active as well. She recently signed an open letter addressed to Angela Merkel and Nkosazana Dlamini-Zuma, urging them to focus on women in their position as head of G7 in Germany and the AU in South Africa respectively.
Elizabeth Holmes
With $4.7 billion net worth, Elizabeth Holmes is the youngest self-made female billionaire. Her company Theranos, which she founded in 2003 at age of 19 while she was a chemical engineering major at Stanford University, is completely changing the blood test industry. The company offers full menu of blood tests to the consumers directly at a charge that is generally one-quarter to one-tenth of what others charge. Elizabeth has been at the forefront of her company's success. As of 2014, she had 18 US patents and 66 non-US patents in her name and was listed as a co-inventor on over a hundred patent applications. The 31 year old combines her innovative genius with acute business sense to achieve her business goals. And, by the look of things, it seems we will get to see her on many upcoming top lists.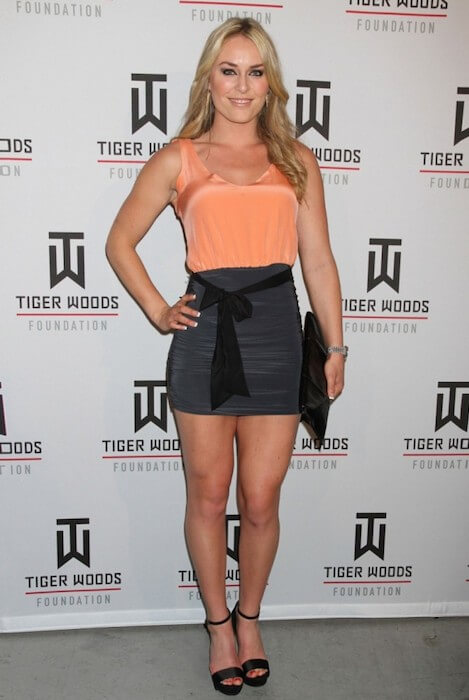 This is the beauty of the new list. The strong and successful women, who even after their immense success in their respective careers hadn't found a way to popular media publications, finally get the deserved recognition and general public gets genuine and inspiring role models. Vonn has been one of the best skiers for years now, but the popular media has failed to give her due coverage. In fact, if you ask average American about her, the most common answer would be – Who? But, that doesn't take off sheen from her achievements. She is the only one of two female skiers to have won four World Cup championships. Also, she has won the World Cup races in all the five disciplines of alpine skiing and has won 67 World cup races until March 2015, which takes her to the second position in all time list. What makes her achievement even more impressive is that she has overcame injuries and personal problems to do so.
Since becoming the youngest ever Album of the Year winner at the Grammy awards, Taylor Swift has steadily moved towards super stardom and at the moment is one of the most popular pop stars. Her transition from the country music darling to a pop diva has been similar to her transition from a sweet girl to a sex icon, constant and successful. Her recent music album '1989' was a monumental success and made her first and the only one to have three albums sell more than one million copies in the opening release week. It was followed by immensely successful 'The 1989 World Tour,' in which she performed in Japan, the U.S., Canada, the UK, the Republic of Ireland, Germany, Holland and Australia. What makes this year even more special for Swift and her fans is that she is dating Calvin Harris.
Most of you guys would be baffled by Kim's presence on this list, and that also as high as third. And, anyone who has watched the cheap melodrama in her reality show are right to feel so. After all, whatever happens in the show is nothing short of mockery of regular family life. But, if you keep sentimentality and logic aside for a second, then, you will realize that the show is a hugely successful business. Also, Kim has used her single mindedness to break into fashion world, despite her murky beginnings. On her CV, she has a highly successful perfume line, a bestselling coffee table book and biggest mobile app of 2014.
Ronda Rousey is arguably one of the best female UFC fighters in the world right now. And, a pretty fierce and ruthless one as well. Proof? Her 14-second takedown of Cat Zingano at UFC 184, which is the fastest in UFC history. So, you better don't tell her she fights like a girl. And, I mean ever. The first and current UFC Women's Bantamweight Champion has also made a smashing entry in Hollywood with her power packed roles in 'The Expendables 3,' 'Furious 7,' and 'Entourage.'
Emma Watson has not only matured into a talented actress, but also has grown as a woman. The 24 year old is the face of United Nations' HeForShe campaign and has emerged as one of the leading feminist advocates. Despite, widespread criticism and trolling, she hasn't budged a bit from her campaign and her drive to change the way people think about women has helped her win respect from unexpected quarters as well. A real winner.
You can read the complete list here.