Okay folks, it is again that time of the year, when we get the pleasure of learning, who was the highest paid celebrity of the bygone year. It inspires the feeling of awe, jealousy and inspiration in our mortal mind, which is more than often embroiled in dealing with monotonous and dreary daily challenges that our ordinary life has a habit of throwing up every now and then.
And, the list has been once again compiled by the reputed Forbes magazine, so the findings are as accurate as you will find anywhere. Usually, I like to tease a bit before revealing who the winner or shall we say the highest earning powerhouse has been. Usually, you have to read the whole article or well you have to at least scroll till the end. But, Mayweather's highly publicized Las Vegas bout with Manny Pacquiao hasn't left any doubt about who has the most money in the bank for 2015.
So, read on to know who follows Mayweather and Pacquiao in the list.
Earnings: $300M, Athlete, Boxing
The 'Money Man' has shattered all the records by earning $300 million a year, which has bested the previous record by a mile. The previous record was held by Tiger Woods, who earned $115 million in 2008. His May 2 fight against Manny Pacquiao not only consolidated Floyd's status as the best boxer, but also broke existing multiple boxing financial records, including PPV buys (4.4 million), total gate ($73 million) and sponsorships ($13 million). According to reports, the fight has raked in more than $600 million in terms of earning, counting all revenue streams. Considering the astonishing amount, he earns from his fights, it doesn't come as a surprise that Floyd typically shuns endorsement deals. However, he did ink deals with Hublot, FanDuel and Burger King ahead of the May fight.
Floyd has already started teasing his fans and general public about his next possible opponent for the match, which will possibly be his last career fight before his retirement. It will also be last fight of the six fight deal, he signed with Showtime in 2013.
Earnings: $160M, Athlete, Boxing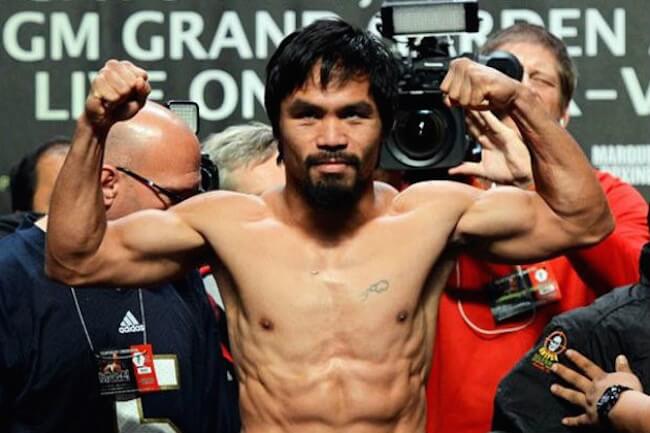 The May 2nd fight also marked a career high payday for the Philippine boxer Manny Pacquiao. The $125 million, he earned from his fight against Floyd Mayweather was four times his previous high for a boxing match. His earnings also include $23 million, he earned for his November fight against Chris Algieri. Manny, who is the first and only eight-division world champion, supplements his earnings from fights with endorsement deals with Nike, Foot Locker, Wonderful Pistachios, Nestle's Butterfinger. Manny is also an iconic personality in his home country, the privilege, which he uses to increase his income by doing promotional work with local enterprises. He also stars in a couple of TV shows in Philippines. For now, the Filipino congressman is sidelined because of torn rotator cuff injury he suffered, while training in lead up to the Mayweather fight.
Earnings: $135M, Musician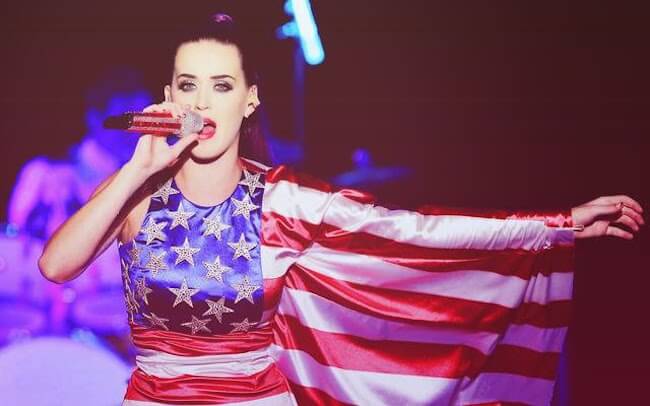 Katy Perry is the highest earning musician and entertainer in this year's list. Over the past few years, she has steadily improved her ranking in the Forbes list. On the 2013 Forbes list for "Top-Earning Women in Music" with $39 million earned, she was ranked seventh and fifth on their 2014 list with $40 million. And, this year, she has finally managed to reach the pinnacle, as long as women and artists are concerned. Her high position on this list is mostly due to the immense success of her Prismatic World Tour. During Forbes' scoring period, she grossed more than $2 million per city over the course of 126 shows, out of which 75 were held overseas. Also, it is reported that she pulled in $20 per head in merchandise sales, during these shows. My math is bit weak, so I can't tell you the exact amount, but rest assured it's more than enough to make the bygone year the most successful financial year for the 'Teenage Dream' hit maker. She also has high profile endorsement deals with Coty, Claire's and Covergirl. And, this fall, her new Perry themed game is due as well.
One Direction
Earnings: $130M, Musicians
The world's current most popular brand is also the most successful band as well, at least in terms of money earned over the past year. Their earning is more than twice as high as that of the legendary Rolling Stones. Although, they had to deal with exit of band member Zayn Malik, but commercially, the year was as good as any, in fact, it was much better than any they had since the formation of the band. Their previous best in terms of earnings was $75 million. Though, they didn't release any album during the scoring period, but their World tour was extremely successful as their adoring fans turned in huge numbers to see their favorite band perform. Overall, they held 74 concerts and almost each one of it crossed seven figures in terms of revenue.
Earnings: $95M, Personality, Radio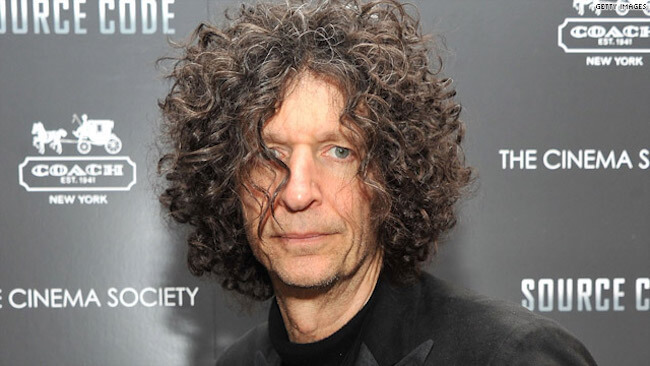 Howard Stern, who has a trademark for the name "King of All Media" is a veteran of this list. In 2013, he shared first place with Simon Cowell on Forbes' list of America's highest-paid television personalities with $95 million earned between June 2012–2013. Currently, it is not clear when he will appear on air. His contract dispute with Sirius XM Radio continues to rumble on. According to sources, his previous five year deal with the radio giant was worth $400 million, which roughly amounted to $2,008 for every minute on the air. The controversial Stern has entertained audiences for nearly three decades with his colorful and nasty style. Over the past few years, he has diversified his area of work and has been working in capacity of co-host in "America's Got Talent" since 2012.
Earnings: $90M, Musician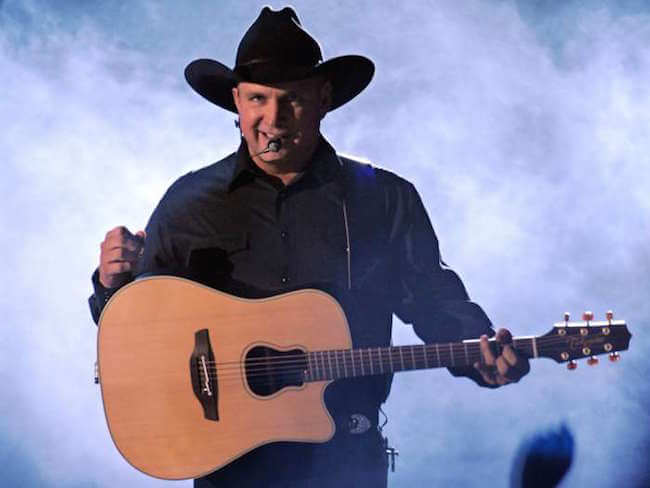 Garth Brooks is one of the most popular music artists, who has dominated country music scene with his unique brand of music which has rich helping of rock music. In terms of album sales, he is the best-selling albums artist in the United States in the SoundScan era (since 1991) and has almost 5 million more album sales than the second placed Beatles. In all time charts, with 135 million units sold, he is the second best-selling solo albums artist in the United States of all time behind Beatles.
His return from a semi-retirement last year was extremely successful, at least in terms of money earned. The world tour, which he kicked off with a performance at Allstate Arena, Rosemont, Illinois has been extremely popular and successful. He has been grossing well over $1 million at every stop. Such high revenue is partly due to the reason that he plays back-to-back shows in the same arena on the same night.
Earnings: $89M, Author
James Patterson continues to overhaul the records in terms of book sales and revenue earned by the writers. And, he continues to publish books at a speed of at least 15 books a year. Last year (in 2014), he published 16 books with the help of co-authors. Since, publishing his first novel 'The Thomas Berryman Number' in 1976, he is reported to have sold more than 300 million copies worldwide. He has churned out 19 consecutive No. 1 New York Times bestselling novels. Also, he holds the Guinness World Record for most bestselling hardcover fiction titles with 76 bestselling titles.
Over the years, Patterson has diversified the type of books he publishes, and has made a successful venture into the children's genre. He has sold more than 30 million youth novels and holds the distinction of having more New York Times best sellers for children than any other living author. On several occasions, Patterson has expressed concerns about child literacy. To tackle the problem, in 2015, he announced the launch of children's book imprint that would publish 8 to 12 kids books a year.
Earnings: $80M, Actor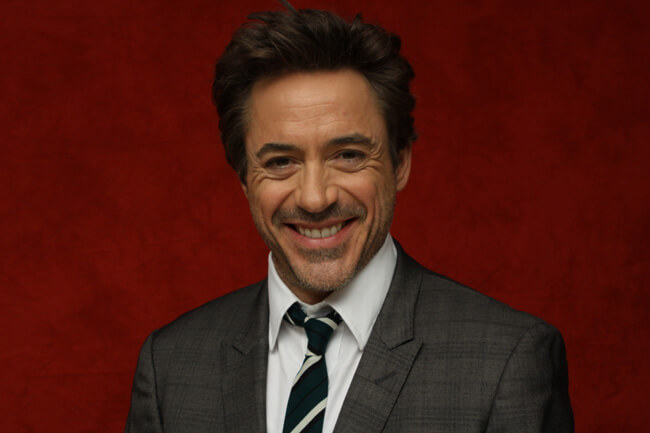 Robert Downey Jr. is Hollywood's star of the moment. His earnings and fame continues to skyrocket for his brilliant and witty portrayal of Tony Stark / Iron Man. The reports state that Downey will command astonishing $40 million for his appearances in 'Avengers: Age of Ultron' and the forthcoming 'Captain America: Civil War.' This year, he is the highest earning actor on this list. The bulk of the $80 million payday is made up of the backend earning from the 'Avengers: Age of Ultron,' which grossed $1.4 billion at the box office. Marvel has a reputation of being extremely stingy when it comes to paying its stars. However, Downey has used his popularity and Iron Man's importance to the future movie plots to leverage huge future deals. And, if Marvel decides to produce any further movies with Iron Man character, then it is a surety that Downey will have another huge payday.
Earnings: $80M, Musician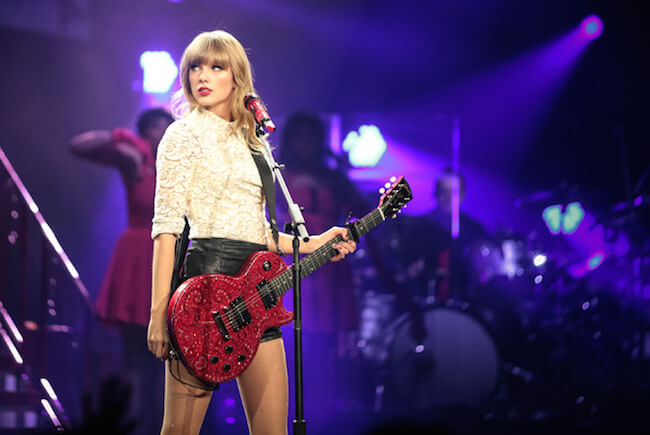 With the release of her '1989' album, Taylor Swift has made her transition from a country sweetheart to pop superstar official. The album was widely praised by the critics and in terms of commercial success, it has been as good as any of her previous albums. Even in the first week of its release, the album sold 1,287,000 copies in the U.S, which is more than any album, which has managed to sell over the last 12 years. It also made Swift the first and only act to have three albums sell more than one million copies in the opening release week. As of February 2015, 1989 had sold over 8.6 million copies worldwide. Like other musicians on this list, Swift's significant chunk of income comes from tours and concerts. She has already started her 1989 world tour, which is scheduled to run from May to December 2015 and will include performances in Japan, the U.S., Canada, the UK, the Republic of Ireland, Germany, the Netherlands and Australia. She also has lucrative endorsement deals with Diet Coke, Keds and Sony. Last year, she launched her fourth fragrance 'Incredible Things' as well.
Earnings: $79.5M, Athlete, Soccer
Those who follow soccer avidly, would know that Cristiano Ronaldo had a less than ideal year in terms of professional achievements. Yes, he did score stunning 61 goals in the season, with 48 of them coming in La Liga. As a result, he won the Pichichi as the top goalscorer for the second consecutive year in Spain, and also bagged the European Golden Shoe as the most prolific player in European competition for a record fourth time. But, to see his rival Lionel Messi bag a fantastic treble with Barcelona would have been frustrating for the Portuguese star. And, so will be the realization that based on his performances, Messi will seal his fifth Ballons d'Or.
However, there is one field in which he has bested his rival once again and that is being the highest earning soccer player. His basic yearly salary of €17 million (after taxes), which after bonuses and share of image rights rises to $50 million plus, makes him the highest paid player in the sports. His good looks and strong presence on social media (105 million Facebook and 37 million Twitter followers) has helped him bag mega sponsorships with Nike, Samsung, Emporio Armani, Toyota and Tag Heuer.