Our culture and media have a maddening fascination with the heady combo of rich and famous. We often find ourselves drawn in and enchanted by the famous celebrities, who are insanely rich as well. The mere sight of them is enough to send awe, fascination, desire, dreams, and ambitions surge through our veins. They have been a catalyst, even a source of many and regular bouts of daydreaming, we all suffer.
In this article, we will take a look at the celebrity couples, who are insanely rich. Please note that the net worth is used as a criterion to create this list. So, even if any couple has raked in millions last year, they could still miss out of the spot in the list that has been compiled by the famous lifestyle website The Richest. So, here are some couples, who have everything – wealth, fame and, ultra-privileged and luxurious life.
Harrison Ford's movies have grossed over $6 billion worldwide and some of them have gone on to become cult hits. The 'Indiana Jones' and 'Star Wars' franchise are some of the most commercially successful movie series. Ford himself has amassed a fortune of $210 million in his long and glorious career, which in his words will continue to flourish for many coming years. When it comes to making money, his wife Calista Flockhart, who rose to fame for the title role in the hit TV series 'Ally McBeal' is no slouch either. Her successful acting career, which includes work in TV series, movies as well as Broadway shows has helped her accumulate a net worth of over $24 million.
The power couple met at an awards party in 2002, where Calista has intentionally spilled wine on Harrison to get his attention. The couple got married in Sante Fe, New Mexico on June 15, 2010 in a ceremony presided over by Governor Bill Richardson and New Mexico Supreme Court Chief Justice, Charles W. Daniels.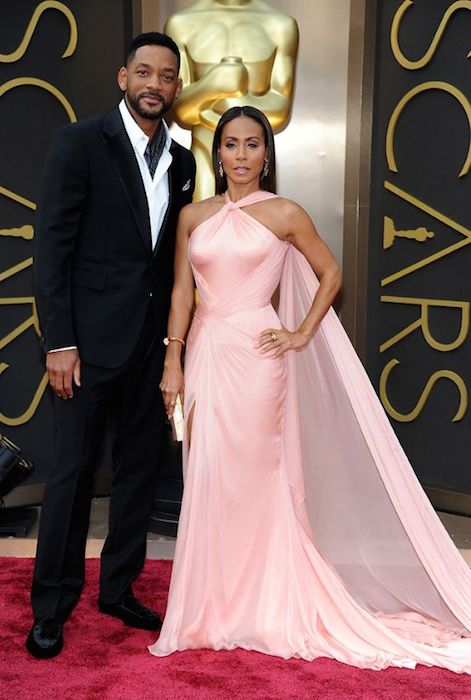 Will met Jada Pinkett in 1995 when Jada had come in to audition for the role of Will's girlfriend in comedy show 'The Fresh Prince of Bel-Air.' Due to her short stature, she didn't get the role but became Will's friend and they started seeing each other. However, at that point of time, there wasn't anything more than friendship. A couple of years later, at a dinner, Jada realized that from a lanky teenager, Will had grown into a responsible and handsome man. Shortly, they started dating and interestingly on a first date, Will took Jada to Mexico. On New Year's Eve ceremony in 1997, they got married in an intimate and secret ceremony in Baltimore at the Cloisters Mansion.
Will, who holds the record, as an actor to star in the most consecutive $100 million-grossing movies has a net worth of $240 million, whereas Jada, who will be seen in the role of notorious gangster, Fish Mooney in Fox's crime drama 'Gotham' has personal fortune of $20 million. Will and his family reside in $20 million ranch style estate in Calabasas, which has full-size tennis and basketball courts, a sand volleyball court, a pool, horse facilities, a picturesque private lake, and gym.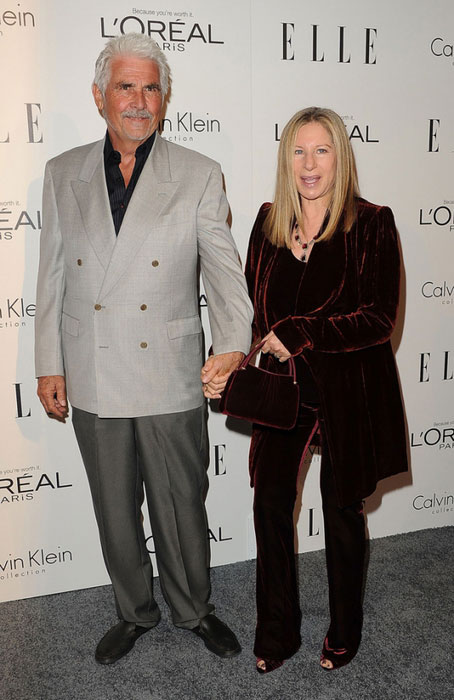 In a recent interview, Barbra made an interesting revelation about the first time, she met her second husband James Brolin. She caught his attention with an insult about how awful his hair looked at a dinner party. Though many would get offended by such a public insult, but Brolin felt an immediate attraction and knew immediately that she was the one. And, around two years and a day later, the couple got married on July 1, 1998. In the same interview, she also revealed, how he charmed her during initial days of their courtship by once making really great sushi for her. And, he didn't cook ever again.
Over the years, Barbra, with her work as a singer, songwriter, actress, and filmmaker has raked in amazing fortune amounting to $340 million. While her handsome husband's personal net worth stands at $50 million.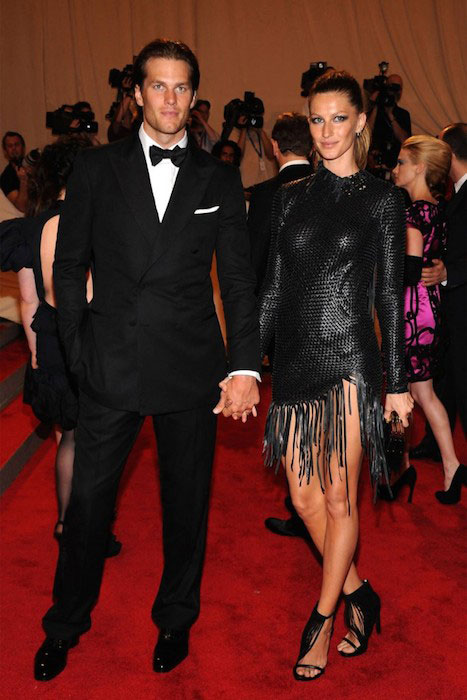 Recently, when Gisele walked the runway for the last time, the whole world saw how much her husband, The New England Patriots quarterback loves her. Not only, he was there in person to support her, but also shared an emotional and lovely message accompanied by two hashtags, #GOAT ("greatest of all time") and #thebestisyettocome for her beautiful wife on Facebook. Tom and Gisele met in 2006 on a blind date, and at first sight she had realized, he was the one. The Brazilian beauty married American hunk on February 26, 2009 in a small Catholic ceremony at St. Monica Catholic Church in Santa Monica, California.
Gisele, who for years has dominated the Forbes list of the world's highest-earning models has an eye watering net worth at approximately $300 million. Her husband, who is one of the most marketable sportsmen is estimated to be worth $131 million.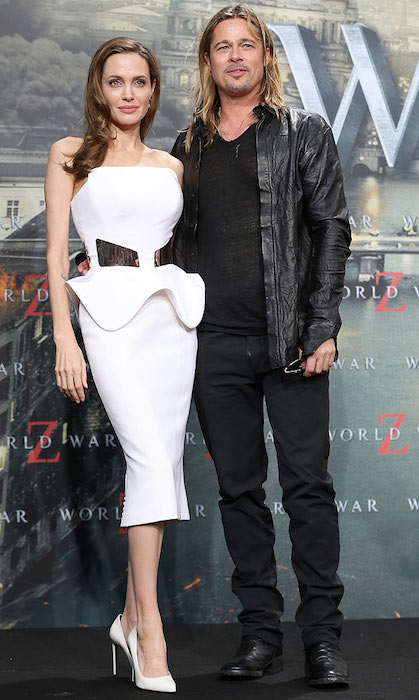 Brad Pitt and Angelina Jolie, also known as Brangelina is one of the most popular couples of the Hollywood. After being in relationship for around nine years, the couple got married in France on August 23, 2014. However, this famous relationship had to endure scandalous start as Brad, who had just divorced from Jennifer Aniston was accused of cheating on his wife with Jolie. The accusation, which Brad and Angelina have denied on several occasions. The couple has withstood several claims of separation and burden of public glare to make their relationship a success.
The pair has appeared in several commercially successful hits as well as critically acclaimed movies. Brad, who has appeared in 40 mainstream movies including cult hits such as '12 Monkeys,' 'Ocean's Eleven,' and 'The Curious Case of Benjamin Button' has $240 million fortune. While, his beautiful wife has appeared in over 30 major movies and her net worth is estimated at $200 million.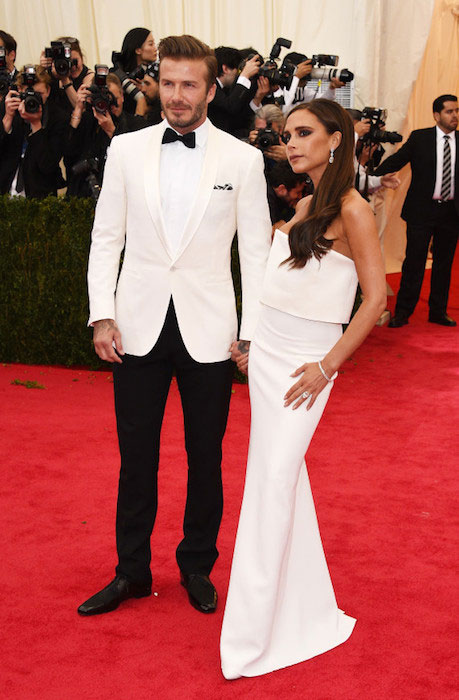 Since late 1990's, Posh and Beck have been one of the most popular celebrity couples. The couple first met in 1997, when Victoria attended a Manchester United game. However, Beckham had fallen in love with her long before after seeing her on TV. The couple got married on July 4, 1999, at Luttrellstown Castle in Ireland. The wedding was a posh affair as it was estimated to have cost £500,000 and the couple was reported to have sat on golden thrones throughout the ceremony. After around 17 years of relationship, they are closer than ever as evident from recently held David's 40th birthday party in Marrakech.
Despite, retiring from professional football around two years ago, Beckham still managed to earn $75 million in 2014. His wife Victoria also had a fruitful year as her fashion collection proved to be a massive hit. The estimated net worth of the couple stands at $650 million.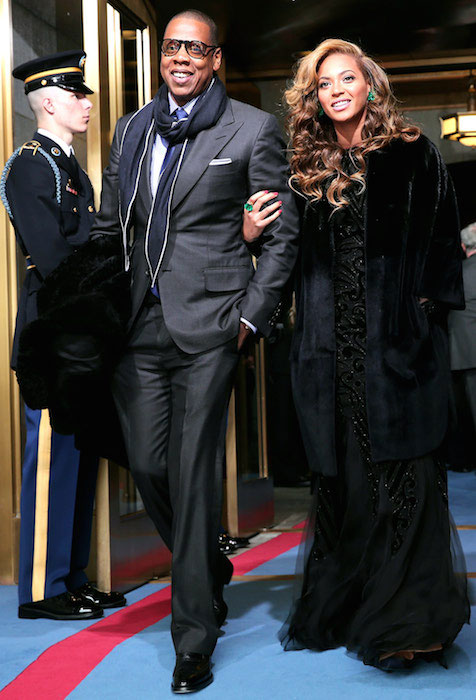 If any type of list featuring music couples is created, Jay-Z and Beyoncé Knowles are bound to be on the very top of it. With estimate net worth exceeding one billion dollar mark, they are the real power couple of the industry. Since, Beyoncé and Jay prefer to keep their relationship private and away from the media glare, the initial timeline of their dating is murky. Some sources claim that they met in 2002 during the recording of the song '03 Bonnie & Clyde,' while other say, they had met at least three years earlier. They made their first public appearance at the 2004 MTV Video Music Awards. After six years of dating (if you believe, the former source), the couple got married on April 4, 2008 in a small and private ceremony. Throughout their relationship, they have battled rumors of separation, the latest being inspired by Beyoncé's sister Solange's shocking and surprising attack on Jay in a lift. However, they have emerged from each rumor unscathed and stronger than ever, including the last one.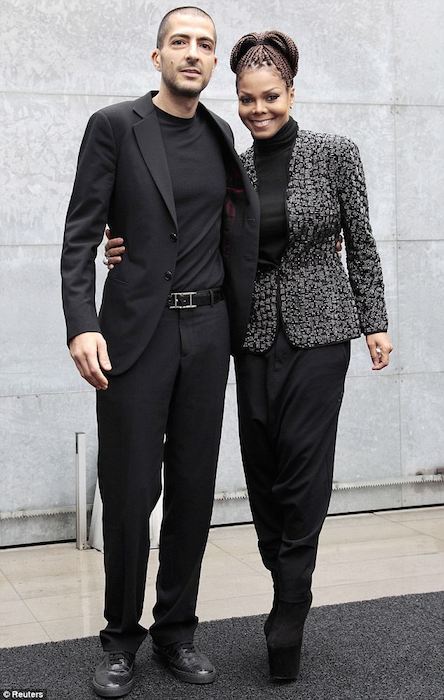 Janet Jackson married billionaire Wissam Al Mana in 2012 in a $20 million wedding ceremony or in a simple, private and beautiful wedding ceremony. Confused? I will clear it up for you. If you want to believe rumors in several publications, then the former is true. And, if you want to believe the bride herself, then you can go with the later version. And, for those who are wondering who Wissam is, let me add a snippet of information. Wissam is a Qatari businessman, who owns and co-manages Al Mana conglomerate with his brothers. The conglomerate operates over 55 companies in 8 countries and has strong presence in several sectors. Coupled with Janet's projected net worth of $150 million and Wissam's $1 billion, the couple finds themselves in the top half of wealthiest couples list.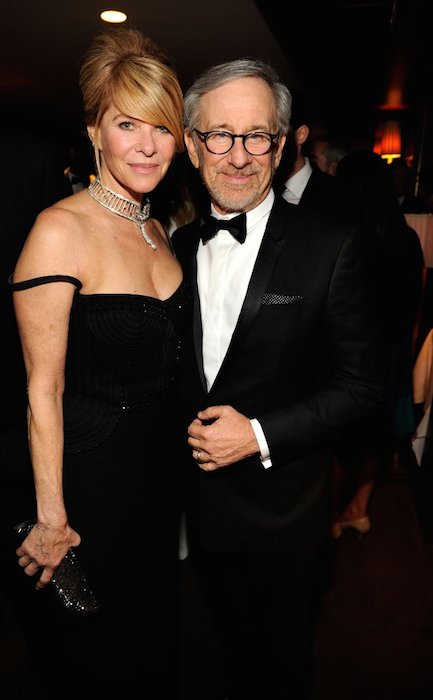 Not only, Steven Spielberg is one of the most influential and popular directors, he is also considered the founding pioneers of the New Hollywood or post classical era. In his career that spans more than four decades, Spielberg has made cult and blockbuster movies that cover several different themes and genres. He has garnered critical acclaim for his direction and has been nominated for seven Academy Awards, winning three out of them. His directed movies have grossed around $8.5 billion and his personal net worth stands at $3.5 billion.
And, his wife Kate Capshaw, who is well known for her portrayal of Willie Scott in Spielberg's 1984 film 'Indiana Jones and the Temple of Doom' has net worth of $20 million. She first met her husband in 1984 on the sets of the same movie. They got married on October 12, 1991 in both a civil ceremony and an Orthodox ceremony.
Ladies and gentleman, the richest celebrity couple in our list is Latin bombshell Salma Hayek and her French billionaire hubby Francois Pinault. Pinault's estimated net worth stands at $13.9 billion, while her beautiful and sexy wife, who has appeared in several blockbuster movies has estimated fortune of $85 million. Pinault is the CEO of the luxury conglomerate, Kering which owns and controls some of the most popular fashion brands such as Alexander McQueen, Balenciaga, Gucci, Louis Vuitton.
However, this relationship won't have even started if Salma's misunderstanding that she was been set up for a date with then 70 year father of the same name, hadn't cleared. The couple started dating in April 2006 and by March 2007, Pinault had proposed to the Mexican American actress. They separated for a brief period in July 2008 before reconciling and getting married on February 14, 2009 in Paris. The couple has a daughter Valentina Paloma, who was born on September 21, 2007.