Celebrities and their pregnancy stories are one of the most read and appreciated part of their lives. We all love to know who's going to be a mommy and when! While some actresses prefer having a baby young, others find it more important to focus on their career before committing to motherhood, which we think is fair. But with age comes complications. They say it is not always easy to get pregnant at a later stage in life, and it is sometimes true for many. While some find it hard, there are others who get pregnant, rather easily. Here is a list of our favorite celebrity mommies who not only got pregnant in their 40's but are also awesome moms!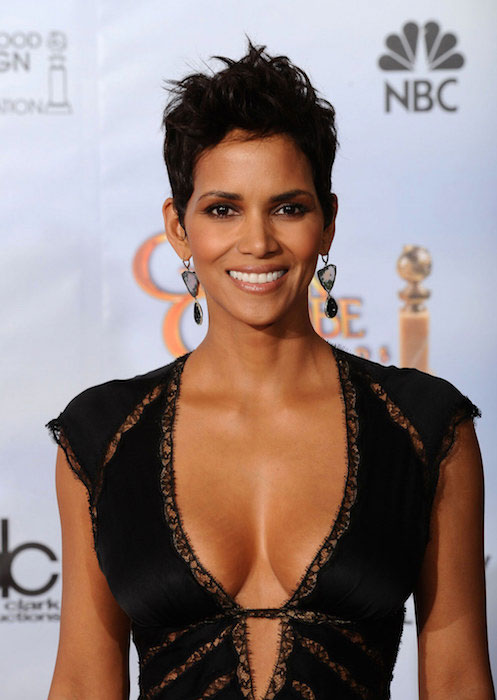 One of the most gorgeous moms there is, Halle could definitely become a poster girl for moms over 40. Halle Berry became pregnant with her first child at the age of 41! Her daughter Nahla is now 7 years old. At the time when she had Nahla, Halle said that she was waiting for that moment for her entire life. It didn't just stop there. At the age of 46, Halle was pregnant again. This time it was her son, Maceo. At the time, she sparked controversies by saying that the pregnancy was unexpected and unplanned. Halle thought that since she is 46 already, getting pregnant was not really an option any longer. But to her surprise, she did get pregnant and was extremely happy like any other mother-to-be. Halle said that it was the most wonderful moment that has ever happened to her.
Alyssa Milano was pregnant with her second child at the age of 41! The Mistresses star is married to hubby David Bugliari who is 36 years old. Their first child, Milo is now an older brother. Alyssa, who loves social media and internet had announced the big news on her website. She even tweeted her appreciation for her fans who were already talking about her pregnancy on Twitter. Later, she posted a picture of her baby bump on Instagram. On her website, she wrote about how short women carry big. Alyssa who is 5'2 in height had a big bump in the first 3 months of her pregnancy itself. Alyssa also spoke about how people would pass comments about her bump, during her first pregnancy. They would tell her, her bump is too big and that she wouldn't make it through 9 months. However, she did and how!
Gwen and Gavin Rossdale had their third baby in 2014. Gwen who was 44 at that time, seemed extremely excited. They have two boys together, Kingston and Zuma. The boys also have a half-sister who is Gavin's daughter from his previous marriage. Gwen, who got pregnant at a much later stage in life, seemed healthy and absolutely fit during her pregnancy as well. Gwen and Gavin who had tied the knot in 2002, are parents of three boys now. In a tweet, Gwen put up a picture of her wearing a crown and said that she was ready to give it away, but technically, she is still the queen of the house. Cute. Well Gwen, we wish you and your pack of boys all the happiness. They named their third boy, 'Apollo Bowie Flynn Rossdale'. Apollo is the name of the Greek god while Bowie and Flynn are the couple's mother's maiden names.
Salma Hayek definitely seems like one of the moms who had the time of their lives, did all the right things in their 20's and their 30's and then finally decided to become a mother in her 40's. Salma who is 49 years old, had her baby, Valentina when she was 41. In an Oprah Winfrey show, Salma spoke about her pregnancy. She said that although it was a little nerve-racking to wait that long, Salma knew that it was the best time to get pregnant. She had done so many things in her younger age as far as her career is concerned. She knew that in her 40's she would be more mature and smarter when it came to bringing up a child. As she had gotten her younger days out of her system, she knew she could relax into being a mom. She felt that having a baby late allowed her to focus and thoroughly enjoy motherhood. As she had crossed 40, Salma thought it would have been really hard to conceive but it happened pretty easily for her. Lucky you, Salma!
During the 2014 Emmy Awards, Amanda Peet was seen with her baby bump. She was 42 at that time. Amanda is married to David Benioff who is the co-creator of Game Of Thrones. In December 2014, Amanda and David welcomed their third child, a baby boy! Before their third child, Amanda had two daughters, Frances and Molly.
Uma became a mom in her younger days, when it is evidently easier to have a baby. Uma was already mom to two, Maya and Levon. She then got pregnant with her third baby at the age of 42! Uma and her financier boyfriend, Arpad Busson who have been dating for a while finally had a baby together. Luna Thurman-Busson was born on the 15th of July, 2012 and is 3 years old now. Arpad also has kids with his x-fiancée, Elle MacPherson. Although late, Uma managed to have her baby and is seen every now and then with baby Luna.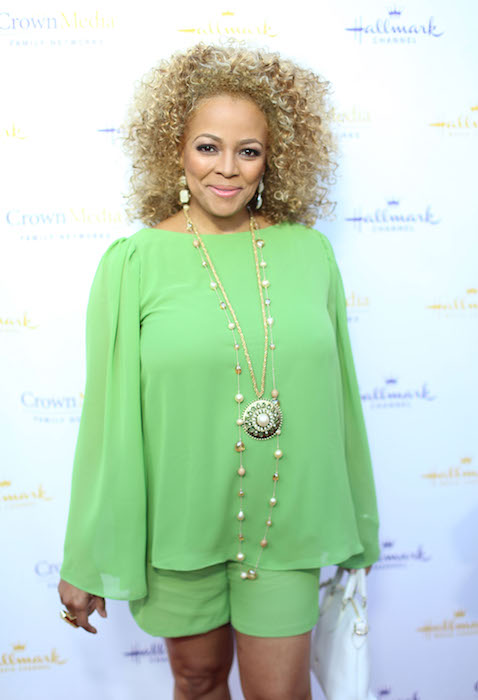 'Tootie' from Facts Of Life, Kim had her second baby at the age of 44! Quincy was born on December 3, 2013 and is her second child. After her first child, Kim and Chris were trying to have a baby. They went on IVF treatments and tried for very long without any success. Although it was quite late, Kim got pregnant at 43. She went through 9 months successfully and was finally blessed with a baby boy. Kim, who went through a lot of trouble trying to conceive, sent out to a message to all the women of the world who are going through the same problem as she did. She tells them to stay hopeful and keep trying.
Thandie, who has acted in Half of the Yellow Sun and Rogue, has had three kids through home birth! Yes, you heard it right. They welcomed their third, a baby boy on the 3rd of March, 2014. Thandie was 41 when she had her third. Thandie had her third successful home birth with the help of Phoenix Midwives. They are a group of Independent Midwives, who believe and help a woman to give birth naturally. They believe that with the right encouragement and little help, the mother can it do all on her own. Baby Booker is their third child. They are also parents to Ripley and Nico. Thandie and Ol were married in 1998 and have been going strong ever since then.
Mira who is married to Christopher Backus since 2004 has four kids together! The Oscar-winning actress, Mira had her fourth baby at the age of 44. In 2012, they had Lucia who was born on the 3rd of May. In an interview with PEOPLE magazine, the couple expressed their happiness on being blessed with their four amazing kids. Their first three kids are named Mattea, Johnny and Holden. Mira and Christopher who seem very excited about their large family are doing excellent for themselves. We are very happy for you guys!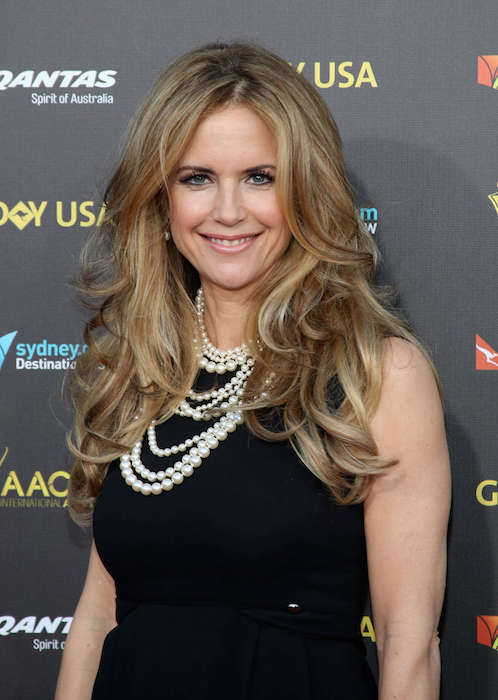 Wife to John Travolta, Kelly had her third child at the age of 48. Now that's what we call inspiring. Their first son died in an unfortunate incident when the family had gone on a vacation. Their second child who is Ella is getting bigger and looks very pretty. In November 2010, the couple was blessed with a baby boy who is named Benjamin Travolta. Benjamin was born as a healthy baby and was 8 lbs in weight! Both mother and baby were healthy post the delivery. Well, we wish all the luck to this beautiful family.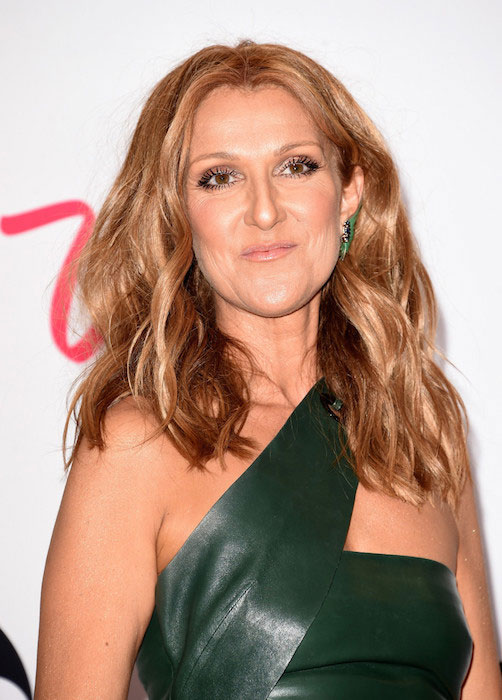 Celine had her first baby in 2001, Rene-Charles. After that, Celine and hubby, Rene Angelil were trying to have another baby. After several IVF attempts and a miscarriage, Celine happily announced that she was finally pregnant at the age of 42! The couple said that they were going to have twins. Celine and hubby named the two, Nelson and Eddy.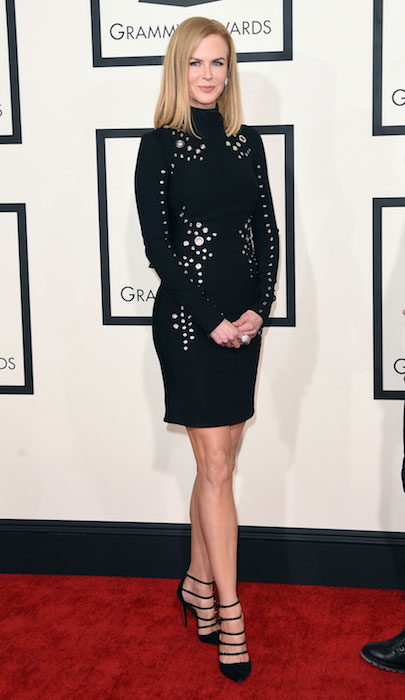 Nicole Kidman's fight with fertility issues was no secret to the world. After many years of heart breaking attempts, Nicole finally got pregnant for the third time in 2008 (Her first two children were with Tom Cruise in 1992 and 1995) at the age of 40! She gave birth to her third baby, Sunday Rose in July 2008. On Australia's 60 Minutes, Nicole said that the race to getting pregnant was traumatizing for her where it was getting very difficult to get pregnant. She and her husband, Keith Urban had their second child through a surrogate. In 2010, they successfully had Faith Margaret via the surrogate. The couple were very grateful to the surrogate who was absolutely wonderful and nice to do this for them.
Mariah Carey is another classic example of a lady who was trying to get pregnant for the longest time. She was pregnant at the age of 40 with twins! Her pregnancy which occurred for the first time was a rather difficult one to achieve. Her body went through some massive changes during her pregnancy. Moreover, she was worried about not holding them in long enough. The twins who are named Monroe and Moroccan eventually turned out healthy and safe. Mariah tells women out there to seek help from their baby daddy during the pregnancy. Get ready for some good pampering and gifts that may come your way! Mariah received a $12000 necklace from hubby Nick Cannon, with the babies names engraved in it. Lucky you, Mariah!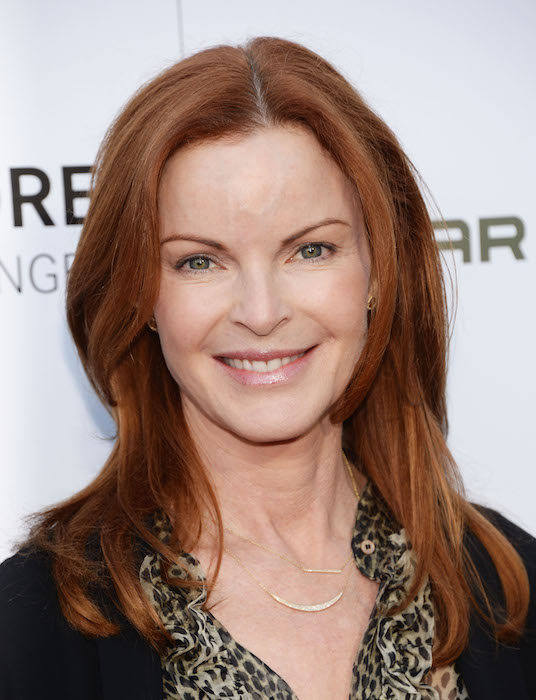 Marcia who is known for her role in Desperate Housewives, experienced her first pregnancy in her forties. According to Marcia, planning to get pregnant in one's forties is not at all a good idea. She gave birth, for the first time to twins called Eden and Savannah in February 2007. The pregnancy involved a lot of complications and she had to eventually be rushed into an emergency C-section. Marcia said that was truly a miracle that she could have her two daughters, successfully. Eventually, Marcia said that she would not want to be a poster girl for older moms as it is not easy and emotionally painful at times. In an interview with Daily Mail UK, Marcia said that although she loves being an older mom, it can get pretty tiring. She tries to take the girls on set whenever possible, but the days she can't, she always makes up for it the next day. After the show Desperate Housewives was almost ending, Marcia said that she wouldn't be taking up any acting projects for a while as she wanted to concentrate on motherhood. She also was watching her weight during the show and wanted to let go off that burden as well. Well Marcia, we have to say, you look ravishing even in your fifties.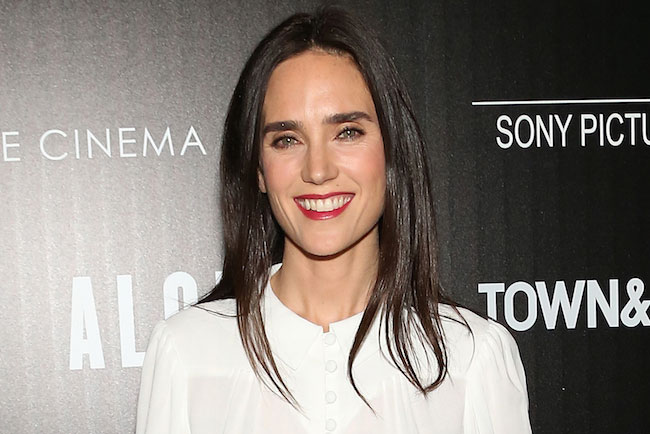 Jennifer Connelly and husband Paul Bettany had their second baby together when Jennifer was 40 years old! It is the third baby for Jennifer and her first girl. She had two boys before Agnes, named Stellan Bettany and Kai Dugan. Kai is her kid from her previous relationship with photographer, David Dugan. Jennifer had her third child through the home birth procedure in a birth pool, scheduled at her own home. Agnes was born on 31st May, 2011. In her interview, Jennifer said that she barely had time to think during her pregnancy and didn't face much trouble. Getting pregnant in her forties was a rather simple ride for her. Well we have to say you got it easy, Jennifer. Millions of women around the globe would kill to have a reproductive system like yours.