The latest list of best-earning celebrities of 2016 has been published by Forbes. It is the first time that after four years Floyd Mayweather isn't on the top of the list. In fact, the recently retired boxer has slipped from the first position to 54th position in the list. Another notable drop in ranking is that of Katy Perry, who was on the third position last year and is featured at 63rd in this year's list. Whereas, the famous radio personality Howard Stern has seen a minor drop of two positions from fifth to seventh. Curious to know who tops this year's list? Here is the list of top ten best earning celebrities of 2016.
The reputed radio talk show host and political commentator has improved his ranking by one position to finally gatecrash the top ten of this Forbes list. However, his ranking in this list doesn't come as a surprise as he has been one of the highest paid individuals in the US media. The conservative political commentator had signed a contract of $400 million in 2008 with Clear Channel Communications, which ends this year. However, he would find it difficult to find an equally lucrative new deal as the ratings of his show is declining and he has a strained relationship with advertisers. However, he will continue to plough money from his writing endeavors. His patriotic books have been a major hit with children and teens.
Adele – $80.5 million
Adele made a smashing return to the music industry after a hiatus of more than four years. Her third album, 25 was a tremendous success in terms of commercial earning and critical acclaim. By the end of 2015, the album had sold around 12.3 million units globally. ­Hello, which was one of the tracks in the album, debuted at number one in many countries. It was the first song in the US to sell at least one million downloads in a week, creating a record at 1.11 million. Also, it became the fastest video to hit one billion views on YouTube, reaching the mark in 88 days.
Adele is the only musician on the Forbes list to earn more than half of her money from her album. She definitely belongs to a rare breed of modern singers, who prefers to focus only on her work and leave attention seeking antics for others.
If you listen to one-half of the football fans, you will learn that Messi is one of the greatest players to play football. The other half will make you believe that he is the greatest player in football history. The diminutive Argentine star holds almost every record when it comes to attacking aspect of the game. He is the highest goal scorer and assist-provider in the La Liga. Also, he is on top of the goal scoring charts for his club as well as the country. He has won the FIFA player of the year award on a record five times, including winning it for four consecutive years. His tremendous achievements have made him a lucrative brand and he earns well from his endorsements.
Howard Stern – $85 million
Although he slipped two positions in this annual rankings, Howard Stern still managed to earn eye-watering $85 million. In December 2015, he signed a new five-year deal with Sirius XM, which is amounted to be in eight digits. The deal gives radio company rights to the audio and video archives for an upcoming on-demand streaming application. He has recently quit from America's Got Talent.
It always pays to be a visionary and Kevin Hart has been a visionary when it comes to comedy. He has changed the dynamics of the comedy business by traveling around like a pop star. Unlike others in his trade and like music stars, Kevin performs in stadiums and arenas. Last year, he performed in around 100 shows and the average earning from these shows stood at around $1 million. In 2015, he was featured amongst the 100 most influential people by the prestigious Time magazine.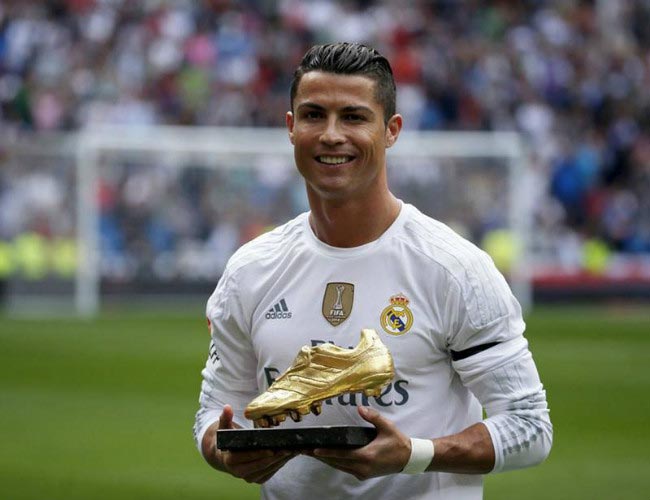 The Portuguese superstar did a little better over his rival Messi by winning a major tournament with his national team and by this, he has almost assured that he will be declared FIFA player of the year for the fourth time, bringing him just one short of Messi. Now you might argue that in terms of ability, he is not number one in football, but you can't deny that he is number one when it comes to being the most marketable star in the game. He has more than 200 million followers across social media platforms and has sponsorship deals with leading brands. He is no slouch on the field as well. He is the only player to score more than fifty goals per season for the last six years.
Since gaining celebrity status by appearing on The Oprah Winfrey Show in the late 1990s, Dr. Phil McGraw has carved his own niche in the television industry. His business acumen and his ability as a good psychologist has helped him make his eponymous daytime show a resounding success. He also earns a sizeable chunk as an executive producer on The Doctors. Plus, he has recently launched Doctor On Demand app, which connects users with a network of psychologists.
James Patterson is a rarity amongst the elite writers. Whereas most take years to complete one book, Patterson is in a habit of churning out dozen every week. Now, granted that he has a team of assistant writers to assist him in his projects, but still, it is a tremendous achievement to publish so much every year and, the best thing is that at least couple of his works feature in bestseller lists every year. Plus, some of his works have been adapted for movies and TV series further fattening his earnings.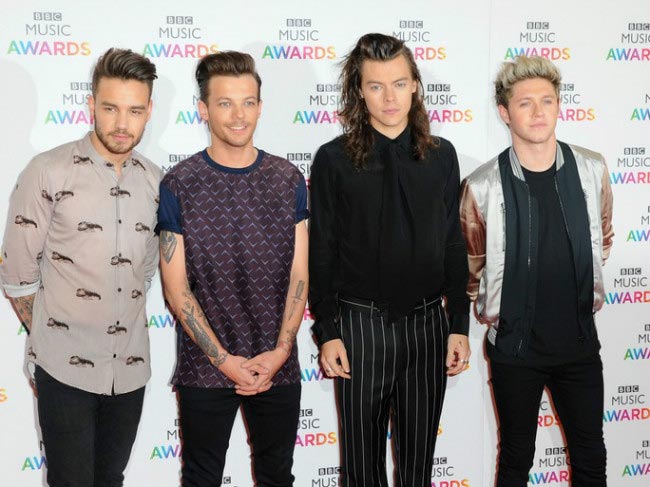 Although the famous boy band has decided to take a hiatus for some time, they have still managed to sneak into the second position on this list. Their successful On the Road Again was a monumental success as their teenager and young fans lined up at the airports to welcome them. The concerts were sold out within a couple of days and some tickets were even priced at thousands of dollars as opportunistic sellers decided to make some cash by selling those tickets on eBay and other sites.
Taylor Swift is certainly women of the moment. Her conversion from a country music prodigy to a popular pop star has been one of the success stories of the industry. Her new album 1989 was a monumental success on the charts as well as in critic reviews. She has managed to make two music streaming giants bow to her opinions as she made Spotify and Apple change their royalty payment programs and her fan following is stronger and committed than ever.
Her place at the very top of this list is down to the immense success of her 1989 World Tour, which is reported to have earned her a quarter of billion. Her other source of income is her brand endorsements, including those for Diet Coke, Keds, and Apple.