There are some aspects of celebrities' daily lives that we absolutely love and dream about having in our own dull lives. And, then there are certain things that make us sigh with relief and feel how lucky we are to have normal lives. Unaccountable money, large mansions, expensive supercars and wardrobes bigger than average homes fall into the former category while being hounded by paparazzi and spending every day under intense public spotlight comes under later.
The celebs have to be always on guard about what they do or say because, in this technology-driven era, it takes mere minutes for a news or even a rumor to be broadcasted. Then, you have to be careful with whom you are seen in public events. Even those who have grown up in this way find it hard to cope with such intense media and public glare. Yes, some do get used to it and tailor their lives accordingly. But, there are numerous who even after years, hate the constant attention that comes with being a celebrity. Here, is the list of such celebrities.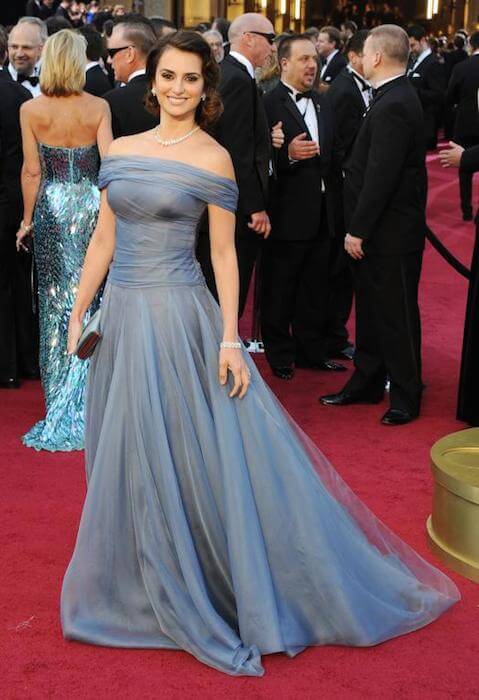 Penelope Cruz is one of the most accomplished actresses. Her brilliant acting skills were evident in her debut movie 'Jamón, Jamón,' which was released when Cruz was merely 17 years old. Since then, she has appeared in countless Spanish and English movies that have been released to immense commercial success as well as critical acclaim. She holds the distinction of being the first Spanish actress in history to receive an Academy Award and the first Spanish actress to receive a star at the Hollywood Walk of Fame. However, despite being one of the well-recognized names of the industry, Cruz hates being under the spotlight. Last year, she won a lawsuit against a Spanish tabloid for invading privacy during her pregnancy in 2010. Her attitude towards media was perfectly summed up by her husband Javier Bardem in an interview when he said his wife would like to shoot paparazzi who try to take unauthorized pictures.
Despite, being one of the highest earning female artists, Beyoncé is still uncomfortable with being in the public spotlight. In terms of commercial success, she has sold over 75 million records as a solo artist, and a further 60 million with pop band Destiny's Child. Also, she has won 20 Grammy Awards and is the most nominated woman in the award's history. However, where other artists love opening their personal life for the media dissection, Beyoncé is a firm advocate of keeping it all under the wraps. She and husband Jay Z have always kept their relationship away from the public glare. Often, in interviews, Beyoncé has attributed the success of her marriage to privacy. She has insisted that keeping it private have saved them a lot of trouble and have kept unwanted distractions from the marriage.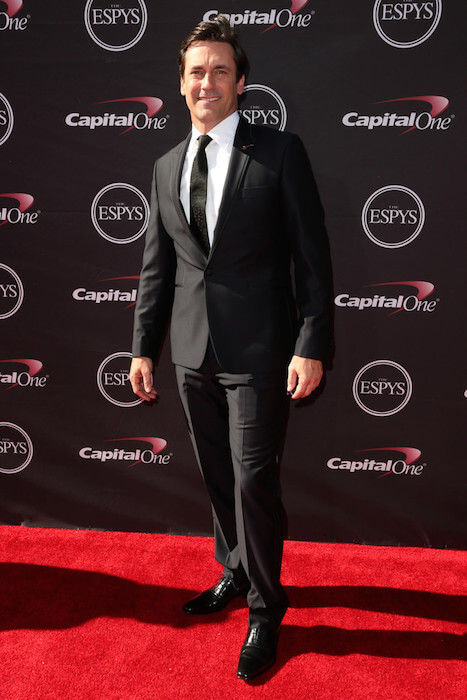 Jon Hamm is well loved for his great portrayal of Don Draper in AMC's drama series 'Mad Men.' And, he further enhanced his popularity in March 2012 by saying on the public platform what we have been murmuring in the confines of our drawing room. In an interview, he hit out against the culture of the reality television and went on to brand the two leading pioneers of the reality show, Paris Hilton and Kim Kardashian as idiots. He also insisted that the success of the reality TV show where stupidity is certainly valued doesn't make sense to him. Hamm is not on social media and has on several occasions kept his life private from the media including details of his rehab for alcohol abuse last year.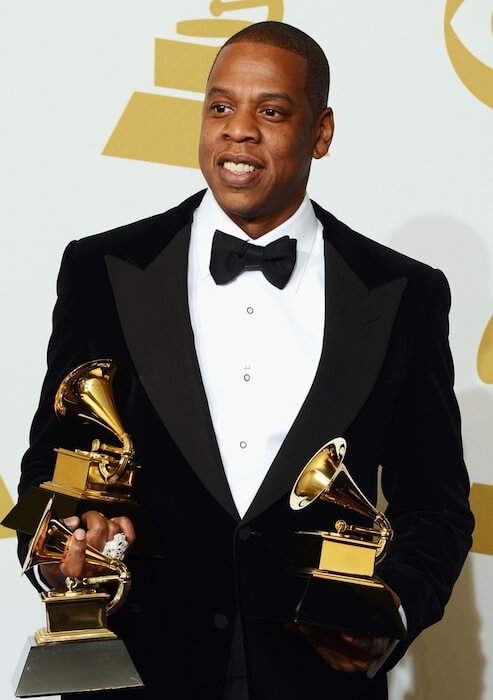 In an interview with the German newspaper Bild, the singer and music producer Pharrell Williams said that Jay-Z is so secretive that everyone in the music industry jokes about him being a member of Illuminati. Throughout his super successful music career, Jay-Z had kept the details of his personal and family life away from the intrusive media glare. Where other celebrities make their wedding, a media circus by discussing it on social media and making deals with the magazine for its coverage, Jay married Beyoncé in a very private and secret ceremony, in which no one apart from the family was invited. Jay has often defended his decision to keep his life private by saying that he doesn't want to put lives of his loved ones under the stress of public spotlight.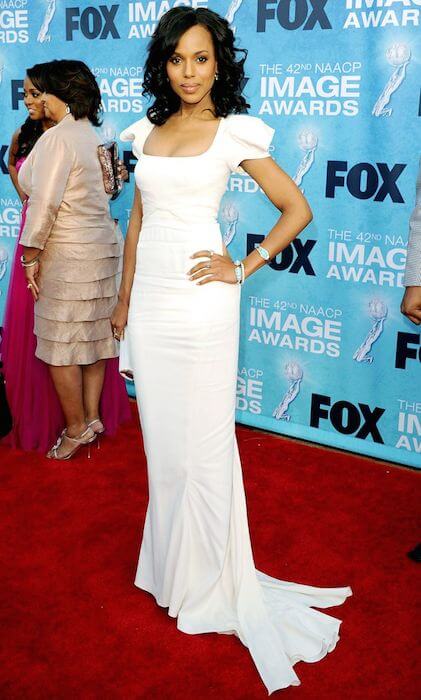 The famous Scandal actress got married to NFL star Nnamdi Asomugha in June 2013, and it was almost one month later that the world became aware of the wedding. Then, the birth of her daughter, Isabelle Amarachi in April 2014 was kept firmly under the wraps. The reason for keeping her personal life strictly private is twofold. First of all, Washington claims that by preventing her fans from getting too familiar with her, she can more easily make fans believe the part, she is playing. She wants her fan to think more about her on-screen persona rather than her personal life. The other reason she gives for secrecy is personal. Washington believes that privacy allows her to keep herself for the family, she believes the work belongs to others, but her personal life to her family.
Maybe, because she was thrust into the spotlight at a young age of 13 with her debut in 1994 action thriller 'Léon: The Professional,' that is why Natalie Portman is so unaffected by the spotlight. Director and producer Darren Aronofsky, in an interview to Marie Claire also attested to Portman's private nature. According to him, her insistence to keep her personal life secret had nothing to do with PR games, it is the way she is. She herself on one occasion had revealed that private life was more important to her than being considered a sex symbol and posing half n*de for the magazines. She, however, did pose n*de for latest Dior ad, but privacy is still high on her agenda.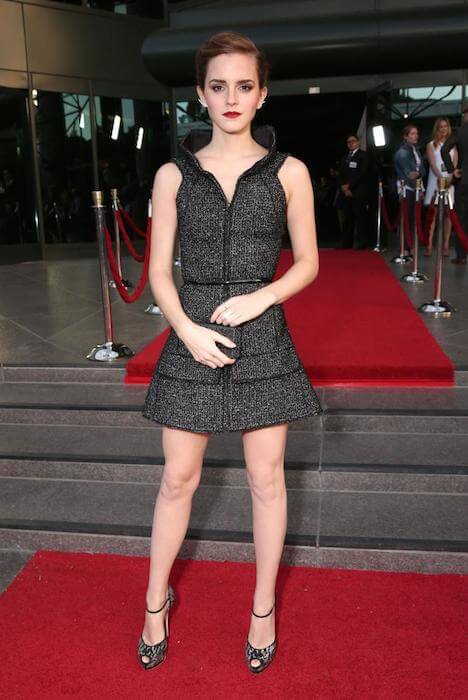 Emma Watson is far much more than a cute girl, who has fascinated the world with her acting skills. Despite having a very busy schedule due to the shooting of Harry Potter movies, she still found time to complete her studies and on May 25, 2014, she graduated from Brown University with a bachelor's degree in English literature. She is a certified yoga and meditation teacher and, on several occasions has expressed her disappointment with media's intrusive nature. In an interview with Elle Australia, she explained that the idea of having her personal life splashed on the tabloids isn't something she is particularly fond of. Also, she was one of the few vocal criticizers of last year's celebrity hack scandal in which personal and n*de pictures of several celebrities was released on Reddit.
Sandra Bullock is without any doubt one of the most beautiful women, she was even named the "Most Beautiful Woman" by People magazine in 2015. She is also one of the most bankable stars in Hollywood, her 2013 science fiction film 'Gravity' went on to earn eye-watering $716 million at the box office worldwide. Despite, such an immense success and around 25 years of acting career, Sandra still hasn't got comfortable with having her life under the public spotlight, even, when she underwent a heartbreaking divorce in 2010 from motorcycle builder and Monster Garage host Jesse James. Someone else would have ranted to the media about her cheating husband. Since her divorce, there have been numerous rumors about her love life, but Sandra has kept it all under the wraps.
After his first two relationships with Gwyneth Paltrow and Jennifer Lopez ended in a very public fashion, Ben Affleck wizened up and had since then kept his marriage with Jennifer Garner strictly private. Jennifer Lopez, who was due to going to marry Affleck on September 14, 2003, in Santa Barbara, California, before it was postponed, has attributed the failure of relationship to the intense media scrutiny. In an interview, she revealed that Affleck was uncomfortable with excessive media attention. Also, Affleck has a history of terrible experience with stalking. His wife and family were followed by a stalker, who even went to his children's school. Affleck told The Hollywood Reporter that this stalker incident made him even more protective of his family.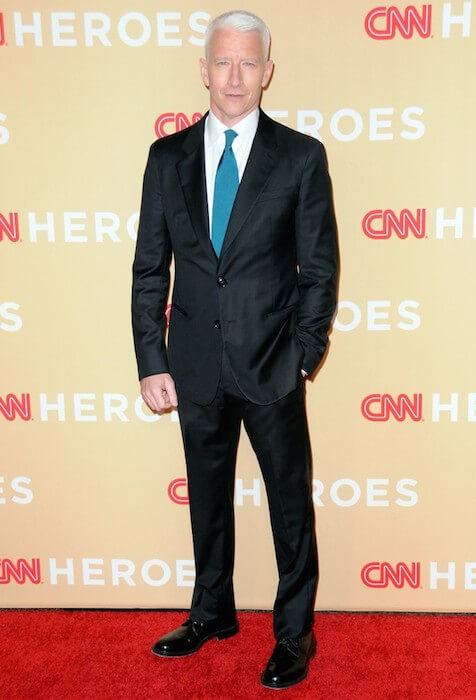 Anderson Cooper is one of the prominent American journalists and television personalities. And, despite his very public sphere of work, he has steadfastly kept his personal life locked away from the public glare. Cooper has always termed himself as a very reserved and personal individual. However, in July 2012, he did break his rule of not placing any aspect of his personal life in the public sphere by revealing that he is a gay. In a rare public statement, he expressed his happiness and pride about his sexual orientation. However, in the same statement, he reemphasized his desire to keep his privacy and expressed the hope that his small personal space wouldn't be invaded by his decision to come out.
Daniel Craig is another actor on this list who has termed the Kardashian Clan idiots for making their personal life a public spectacle. Mr. Bond insisted that he keeps quiet about his personal life not because he is afraid to be public with his emotions or doesn't want to take a public stand about his opinions, but, he feels once you sell your personal life for PR and commercial gains, you are never going to get it back. And, then to complain of lack of privacy is nothing short of idiocy. And, he had always kept his personal life away from the public sphere. When he got married to actress Rachel Weisz on June 22, 2011, in a private ceremony in New York City, there were just four guests in attendance, including Craig's 18-year-old daughter, Ella, and Weisz's 5-year-old son, Henry.
Halle Berry was one of the leading advocates of the bill that was passed to protect celebrities' children from harassment by photographers. In August 2013, she along with Jennifer Garner testified before the California State Assembly's Judiciary Committee in support of the bill. Berry has rarely spoken about her romantic relationships to the media, her wedding with husband Olivier Martinez on July 13, 2013 was a private and secret affair. In interviews, Berry has often said that she accepts the fact that due to the nature of her profession, she can't keep her personal life completely private, but when it comes to her family's privacy and safety, she is not prepared to make any trade-off.
Since she began dating Brad Pitt in 2005, Angelina Jolie has developed much more restraint in making her personal life private. The couple didn't confirm their relationship until January 2006, when Jolie confirmed that she was pregnant with Pitt's child. Similarly, their wedding on August 23, 2014, which was held at their estate Château Miraval in Correns, France was also a very private affair. Last year, in 2014, Jolie did make an exception and freely discussed her double mastectomy surgery to prevent breast cancer, in order to raise more awareness about the disease.