As we all know, Men's Health is one of the biggest men lifestyle magazines with 47 editions for 40 countries. The magazine's articles, which are spread across several categories such as fitness, health, nutrition, relationship, and style are interesting and written with modern sensibilities and needs in mind. The magazine's listicles such as the best shoulder exercise, hottest women of the week, and hottest female celebrities of the year are immensely popular among the readers of the magazine as well. In this article, we will write about one such listicle featuring the hottest celebrity couples of 2014.
Jason Sudeikis and Olivia Wilde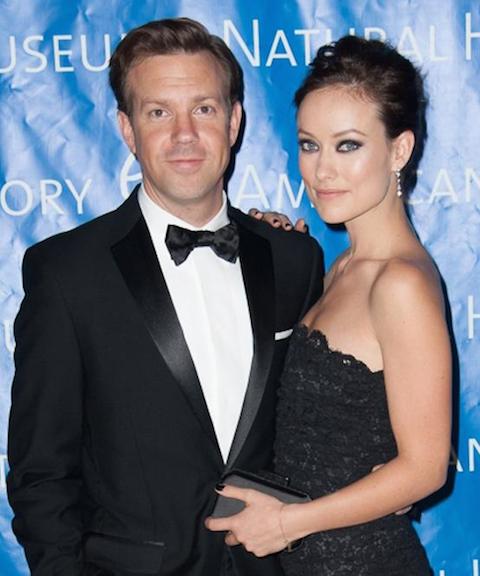 Jason Sudeikis and Olivia Wilde got engaged in January 2013 after starting dating in November 2011. Prior to her relationship with Sudeikis, Olivia was married to an Italian aristocrat for eight years, while Sudeikis also had a nine-year relationship with actress and writer Kay Cannon.
So, what made Olivia fall for Sudeikis after dating an Italian Prince? The answer is 'The Horrible Bosses' star's wit and funny side, which has served him well in his professional career. In an interview with the Marie Claire, Olivia revealed that she has been a fan of his and fell for his intelligence. She also revealed that Sudeikis is a cool and funny man (The second of which has already been proved on numerous times).
Beyoncé and Jay-Z
The music industry's royal and power couple, Beyoncé and Jay-Z have been believed to have started dating in 2002, after their collaboration for Jay Z's song '03 Bonnie & Clyde.' In December 2013, Beyoncé released her self-titled album on iTunes without any prior announcement or promotion. Such is Mrs. Carter's influence and fan following that in mere three days, it reached 617,000 downloads, and despite being released just two weeks before year's end, it managed to finish the eighth best-selling album of the year, and, as we know Jay Z's twelfth studio album, Magna Carta Holy Grail was a smashing success as well.
Justin Timberlake and Jessica Biel
JT and Biel have recently announced that they are expecting their first child. The couple started dating in January 2007 and got married in October 2012 at the Borgo Egnazia resort in Fasano, Italy. Despite being together for eight years now, the couple still seems to be very much in love. And, if the reports are to be believed, then the pregnancy has certainly brought them even closer. The report states that JT is pampering Jessica and has started reading about fatherhood. It also reveals that he rarely leaves home these days and if he has to, he makes sure that he is back by 10. Now, that is something guys should learn from JT.
Brad Pitt and Angelina Jolie
Brad Pitt, last year, married Angelina Jolie on August 23, 2014, in a private ceremony in Château Miraval, France to start a new chapter in their nine-year relationship which started on the sets of their blockbuster hit movie 'Mr. and Mrs. Smith.' The couple has a large family with 3 adopted kids and 3 biological kids including a pair of twins – Maddox, Pax, Zahara, Shiloh, Knox, and Vivienne. What is great about Jolie and Pitt is that they are involved in a number of social causes and are using their star power to make a positive impact on society.
Eric Decker and Jessie James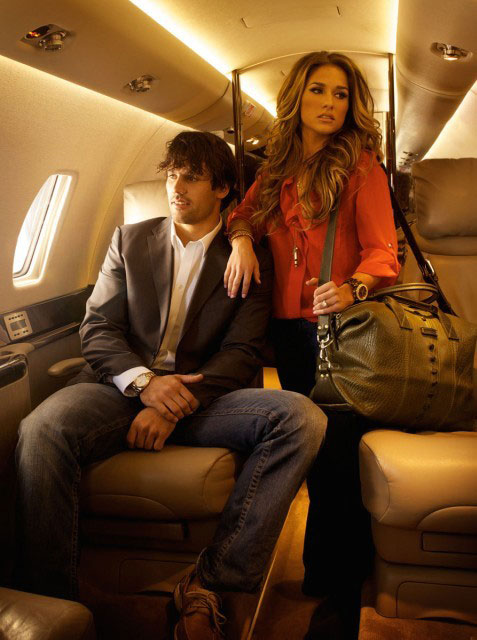 American country pop singer and songwriter got married to starting wide receiver for the New York Jets Eric Decker (who at the time of marriage was starting for Denver Broncos) on June 22, 2013. On March 18, 2014, James gave birth to a daughter, Vivianne Rose Decker, via C-section. James showed her fierce side last year when she ripped into New York Jets fans for attacking her husband on Twitter for his team's poor performance in the league.
Justin Theroux and Jennifer Aniston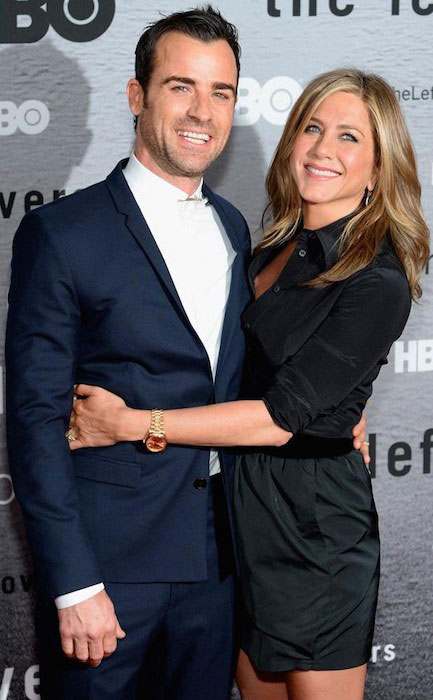 Justin, who is an American actor, director, and screenwriter officially became one of the luckiest guys, when he got engaged to Jennifer Aniston (whom Men's Health magazine voted the "Sexiest Woman of All Time" for the year 2011) on August 12, 2012. The couple currently shares a roughly $22 million mansion in Los Angeles's Bel-Air neighborhood.
Scarlett Johansson and Romain Dauriac
Scarlett Johansson's beau Romain Dauriac has been the editor of French urban art magazine 'Clark' and now runs a creative agency. The couple, after meeting through a mutual friend, tattoo artist Fuzi Uv Tpk, started dating in November 2012 and announced their engagement in September 2013. The couple got married in Philipsburg, Montana on October 1, 2014 and have a daughter, Rose Dorothy.
Alison Brie and Dave Franco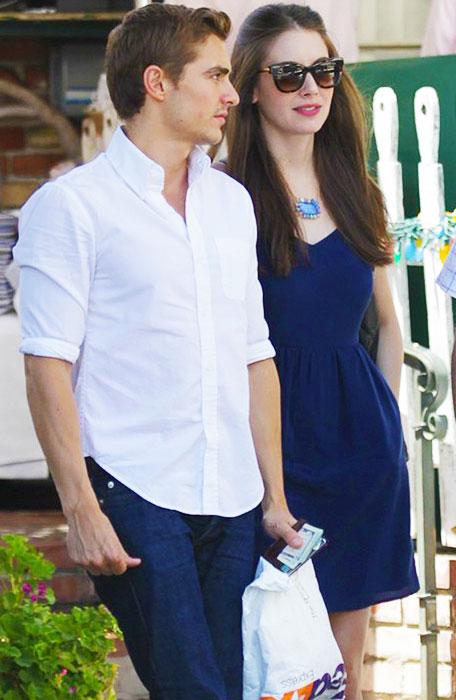 Alison Brie, who was voted as the second most desirable woman in the world by AskMen readers in 2014, mixes her innocence with a stunning figure and outspoken nature to a stunning effect. Her performances in the popular series 'Mad Men' and 'Community' has bagged her legions of fans. And, her sizzling hot photoshoots for GQ and Esquire has only increased her appeal. Though I hate using the same phrase again in an article but Dave Franco, who will be seen playing Greg Sestero in the film 'The Disaster Artist: My Life Inside the Room' is a damn lucky guy.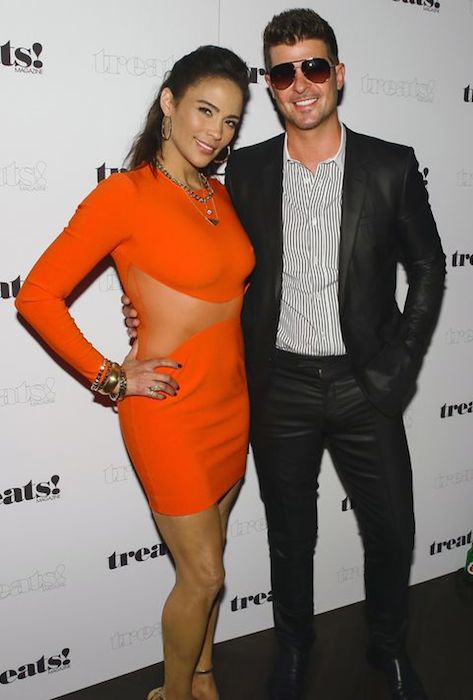 On October 9, 2014, Paula Patton officially filed for divorce and Robin Thicke is currently dating a 19-year-old brunette model. So, technically they are an ex-couple, but as this list is a reproduction of the original list by Men's Health, therefore they are included in the article. Robin started dating Paula at the age of 16, and got married in 2005, and have a four-year-old son, Julian Fuego Thicke, because of whom they have remained friends, post separation.
Aaron Paul and Lauren Parsekian
Aaron Paul, who is popular for his role of Jesse Pinkman in the AMC series Breaking Bad, from 2008 to 2013, has, on several occasions heaped praise on her wife Lauren, whom he married on May 26, 2013 in a 1920s Parisian carnival-themed wedding in Malibu, California. Aaron had emailed the song 'Beauty' by The Shivers to the guests so that they could learn the lyrics and sing along during the ceremony. Now, that is an incredibly romantic gesture, no doubt, Lauren would have been touched by it.