The People magazine is one of the most reputed magazines. With a readership of 46.6 million adults, it is perhaps the largest American magazine in terms of subscriptions and sales. So, to be recognized as the most beautiful woman by such a prestigious publication is surely a big achievement. Thus, we would like to congratulate Sandra Bullock for receiving the title of the most beautiful woman for 2015. She joins the enviable list of celebrities such as Michelle Pfeiffer, Julia Roberts, Meg Ryan, Nicole Kidman, Angelina Jolie and Jennifer Aniston.
Here, is the list featuring the ten most beautiful women as selected and voted by the readers of the magazine. Read on to know who apart from 'The Proposal' actress has managed to grab a place in the reputed countdown.
Vanessa Hudgens has come long way from portraying cute Gabriella Montez in the Disney mega hit drama 'High School Musical' series. Though, she retains her sweet girl next door persona, she has evolved into a beautiful lady and an excellent actress. Her work in the high voltage drama 'Spring Breakers' was widely appreciated by the critics and she also had a positive stint at Broadway. She admirably handled the negative publicity surrounding the shocking celebrity picture hack scandal in which private and mostly n*de pictures of several celebrities were hacked and released. She recently played the lead role in Alan Jay Lerner and Frederick Loewe's Broadway show 'Gigi.' She is also set to star in the coveted role of Rizzo in Fox's live broadcast of 'Grease,' which is based on the original Broadway musical.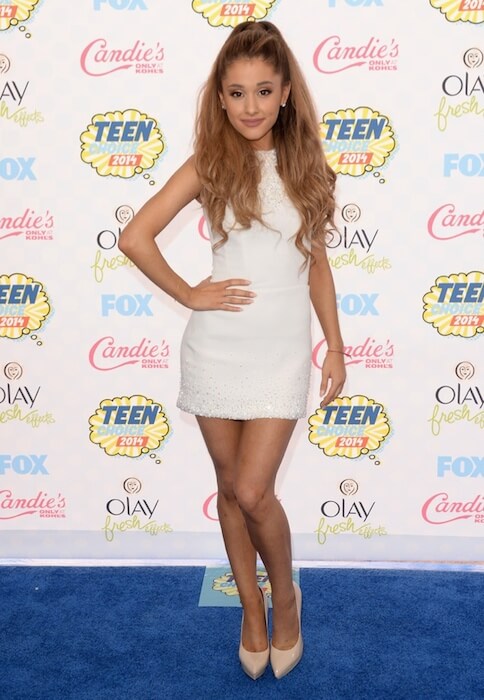 Ariana Grande, with her powerful vocals and sexy bordering to cute on stage persona has gone on to become one of the most desirable female stars. Her incredible fan following, smoldering body and cute face has seen her grace covers of numerous teen and music magazines. For her music, she has won several awards including New Artist of the Year at the 2013 American Music Awards, Breakthrough Artist of the Year by the Music Business Association and two Grammy Award nominations for Best Pop Vocal Album and Best Pop Duo/Group Performance. Her 2015 Honeymoon tour, which was initially scheduled to have concerts in North America, Europe, and a stop in the Philippines in August, due to immense success has been expanded to include 40 more dates.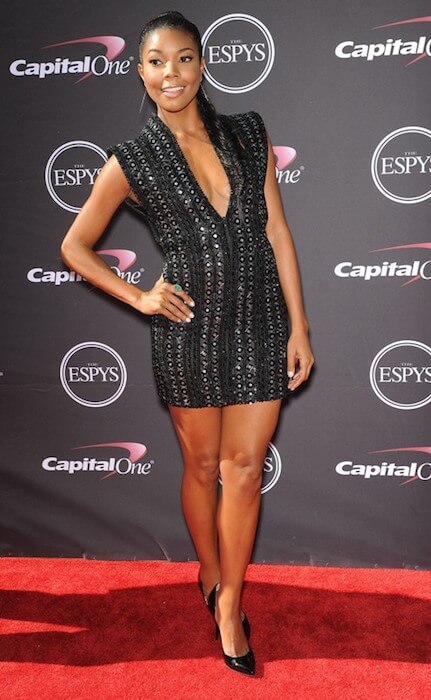 Gabrielle Union exploded on the public stage with her impressive performance as the cheerleader opposite Kirsten Dunst in the film 'Bring It On,' (2000). Extremely talented and stunning actress has gone on to appear in second installment of highly successful 'Bad Boys' franchise, BET network show 'Being Mary Jane' and Chris Rock's 'Top Five.' She is not only funny and incredibly beautiful, but is also very grounded and a compassionate woman. She has been actively involved in advocacy for survivors of assault. She, herself was attacked and raped at the age of 19. She has also been appointed by President Obama to work with the National Advisory Committee for Violence Against Women.
Shay Mitchell, who was born in Canada to a Filipino mother and an Irish / Scottish father was a well-known and established model before getting her big break with ABC Family series 'Pretty Little Liars.' As a child, she knew that she wanted to work in the creative field and had declared her interest in pursuing acting fairly early to his parents. Her role of Emily Fields is regarded as one of the main driving forces that have made the show extremely popular. In her free time, Mitchell learns Spanish which would help her to prepare for future acting roles. In terms of social activism, she supports Somaly Mam Foundation, which is a non-profit organization that fights sex trafficking.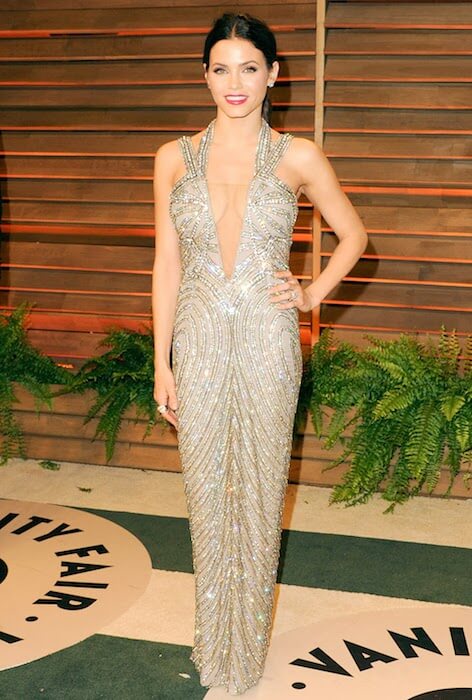 Jenna Lee Dewan-Tatum started her career as a background dancer for singers such as Janet Jackson, 'N Sync, Toni Braxton, Celine Dion, Pink, Missy Elliott and Ricky Martin. She made her acting debut with Fox's sitcom 'Quintuplets.' However, it was her portrayal of Nora Clark in mega-hit dance drama 'Step Up' that would make her a popular face. Incidentally, it was during the shooting of the same movie that she met her future husband Channing Tatum. They started dating shortly after the movie and got married on July 11, 2009 at Church Estates Vineyards in Malibu, California. Currently, she is enjoying her role of a mother to two years old, Everly.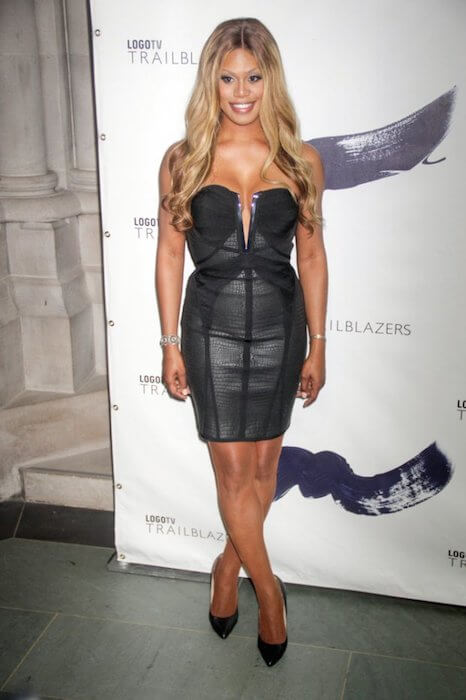 Laverne Cox is an actress, reality television star, television producer, and leading LGBT advocate, who has impressed entire country with her courageous and bold personality. She has a special distinction of being the first African-American transgender person to produce and star in her own TV show. Cox is widely popular for her recurring role in 'Orange is the New Black' as Sophia Burset, a transgender woman sent to prison for credit-card fraud. For her role in the series, she was nominated for an Emmy for 'Outstanding Guest Actress in a Comedy Series' category, making her first openly transgender person to win the nomination.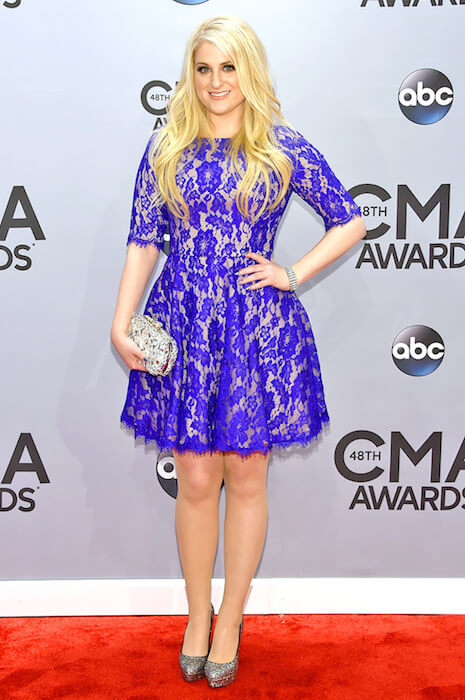 The 21 year old whom Rolling Stone termed as 2014's 'Most Unlikely Pop Star' has established herself as one of the most exciting young talents. Since, the breakthrough success of 'All About That Bass,' Trainor has released her debut studio album and has headlined concert tour, 'That Bass Tour,' which began on February 11, 2015. Trainor in her short career has turned out to be a role model for the younger generation and has stood up against issues such as online bullying and body image. As noted by the Fashion Times, she has inspired women to embrace their curves.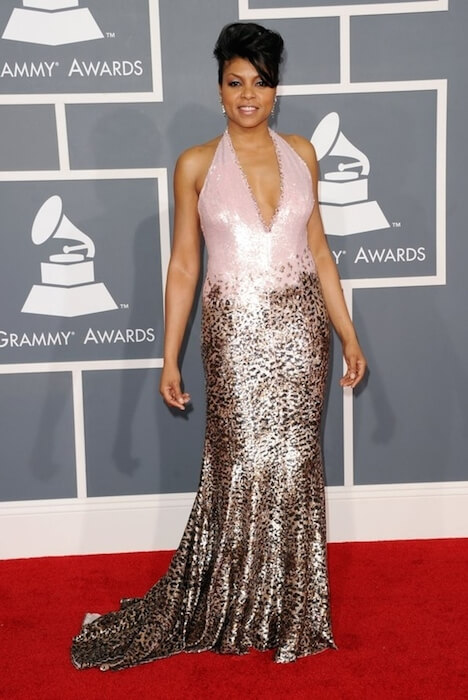 Taraji P. Henson became famous for her role in the first part of the 'Bad Boys' franchise. She was widely praised for her acting in 'The Curious Case of Benjamin Button,' for which she got nomination for an Academy Award for Best Supporting Actress. However, it was her role as leading lady Cookie Lyon on the Fox music-industry drama series 'Empire' which got her a widespread recognition. The series has garnered positive reviews from critics as well as commercial succession and has brought veteran actress right back into limelight.
The new Maybelline girl Gigi, despite, her short career has become one of the most famous faces of the fashion world. The 19 year old model has made appearances in the leading magazines such as VMAN, Elle, Grazia, Cleo, Vogue, Sports Illustrated, Paper magazine and Schön! Magazine. Her fresh face, stunning body and incredible presence on the social media sites such as Instagram has made her one of the most bankable stars. Her other achievements include walking the ramp for famous designers such as Jean Paul Gaultier, Sonia Rykiel and Chanel.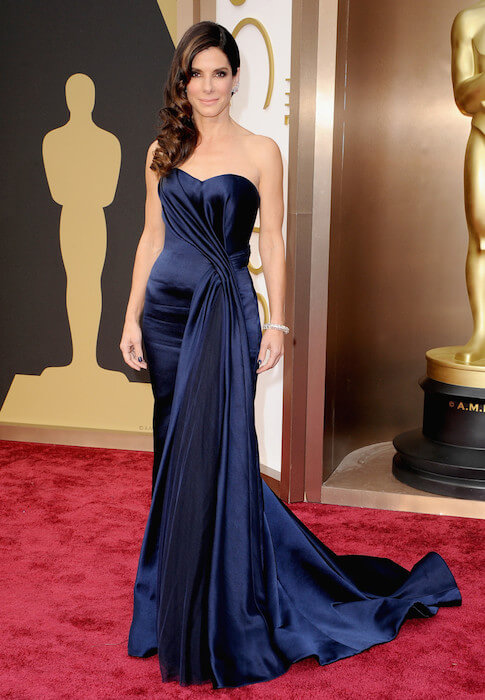 Sandra Bullock doesn't need any introduction, even the most casual Hollywood fan would have at least seen one Sandra Bullock movie. She is one of the highest paid actresses and has won an Academy Award and a Golden Globe Award. Her last movie 'Gravity' was a huge commercial hit and was appreciated by the fans as well. Her friendly, directed and unpretentious nature has made her one of the most lovable stars. And, winning such a distinction of being crowned the most beautiful women even at the age of 50, surely does show that her beauty hasn't aged at all. Moreover, being a mother to a 5-year-old son Louis as she puts in the interview to People magazine, makes her feel beautiful every day.
You can read the complete list here.