Partying would not have been fun at all without the DJ strumming out and mixing some great numbers that would match the mood, theme, and ambiance. What is more important for any occasion is music and wherever there is music, DJs are found. Just like actors, DJs have become celebrities and there are some great ones who are earning even better than actors. Trust us, there is a new revolution in the music industry and now instead of becoming a singer, DJing is the new fad.
As DJs get ready to be included in the list of the richest people in the world, Forbes has compiled a list of the highest paid DJs for 2015 globally. What is even more encouraging is that the handsome sensational DJ Calvin Harris has not shed his top spot of last year and has yet again topped the list and he is a winner with a huge margin too. Over the last one year, these 12 DJs have grossed over $304 million from their live shows, brand endorsements, music sales, businesses and merchandise sales.
Read on to find out who the top 12 highest paid DJs of 2015 are and what has attributed to their success. They are the ones who are a huge source of inspiration to the youth and are also no less than celebrities.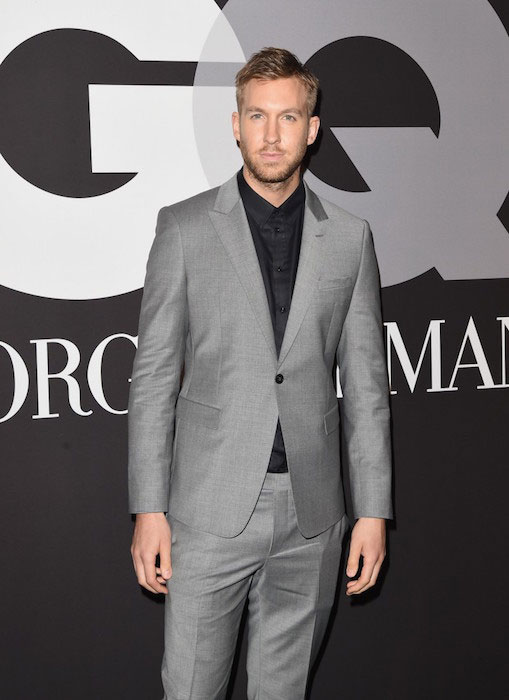 One of the most adorable men who has been in the news for stealing Taylor Swift's heart, Calvin Harris is the world's highest paid DJ for the second straight year. He has got the cash registers ringing and has earned around $66 million to take the top slot on the Forbes list. His earnings have come from shows, music festivals, club parties and from his Giorgio Armani brand endorsement. Apart from being a DJ, this 31-year-old Scottish lad is also a record producer, singer, and writer. He owns a record label Fly Eye Records. He released a single How Deep Is Your Love in July 2015 that went on to top the UK charts.
The second name on the list is also not a surprise as David Guetta has had a great year with over 30 shows in Las Vegas. He is a sensation in South American and European market. The 47-year-old French DJ is one of the best EDM artists of recent times and his When Love Takes Over has been topping the Billboard charts in 2015. He has worked with Lady Gaga, Britney Spears, and Nicki Minaj and has sold over nine million albums and 30 million singles till date and there is no doubt that he has grossed $37 million this year.
3. Tiësto ($36 million)
Having been there for a long time, he has still not let go and has proved to be one of the strongest contenders in the world of DJs. His earnings of $36 million in 2015 can be contributed to his whopping nightclub playing fees and brand endorsements with Guess and 7UP. The 46-year-old Dutch DJ and record producer has his own label Black Hole Recordings. He also has a Grammy to his credit for remixing John Legend's All Of Me. He is known to be one of the costliest DJs of the world.
4. Skrillex ($24 million)
Having earned a place in the richest people under 30 list of Forbes earlier this year, Sonny John Moore or Skrillex as he is popularly known as, is another anticipated name on this list. The American singer, electronic music producer, and DJ is just 27, but he has managed to earn over $24 million this year just by playing shows that reached almost 100. He has done a famous duo with Diplo called Jack U. He has not released any single this year and has won six Grammy Awards till now. That sure is great going for the man who is known for his wacky hairdo.
He is another DJ who is known for his stage gigs. He has done more than 200 shows this year and even though, this is lesser than the shows he did last year, it has got him better earnings. The 37-year-old American electro house musician and music executive has his own label called Dim Mak. Steve's brand endorsements with Bud Light and Guitar Center are also contributors to his earnings of $24 million this year. Tracks from his album Neon Future are going to be part of the horror, thriller flick The Hive (2015).
6. Avicii ($19 million)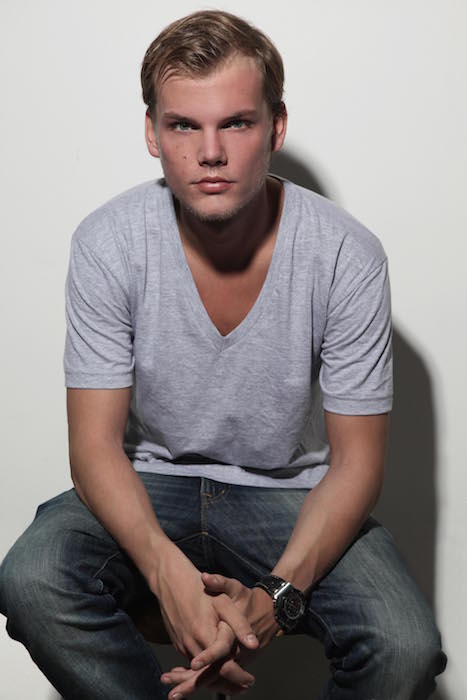 Earning $19 million from his gigs at clubs and shows, Avicii is a Swedish DJ and record producer who is still minting dollars for his Wake Me Up track from Tears album that has also become the most streamed track on Spotify. His upcoming album Stories is currently creating a lot of buzz and he announced Stories Megamix on Spotify in September 2015 that has got a phenomenal response. He is also in the list of the richest people under 30 list released by Forbes earlier this year.
7. Kaskade ($18 million)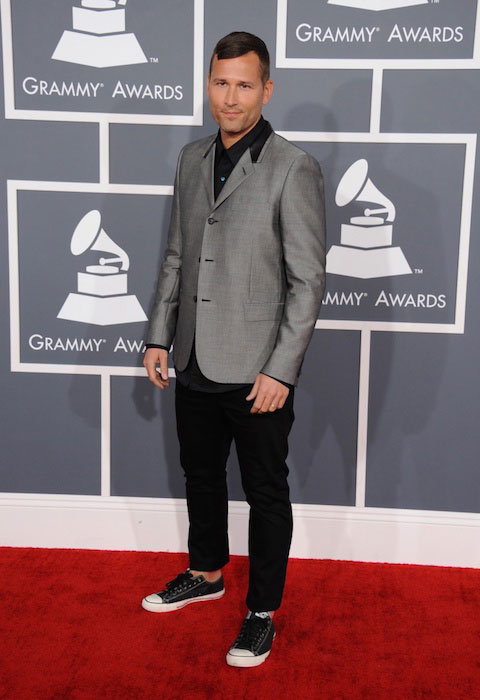 Standing on the number seven spot on the list is Ryan Raddon or Kaskade as he is popularly known. The 44-year-old American DJ and record producer has earned $18 million owing to his deal with Warner Bros and his individual stage acts. He was voted as America's best DJ in 2011 and 2013. His single 4AM has been featured in Grand Theft Auto V and he is one of the best-selling DJs at the music fests. He was featured in the highest paid DJs list of 2014 too.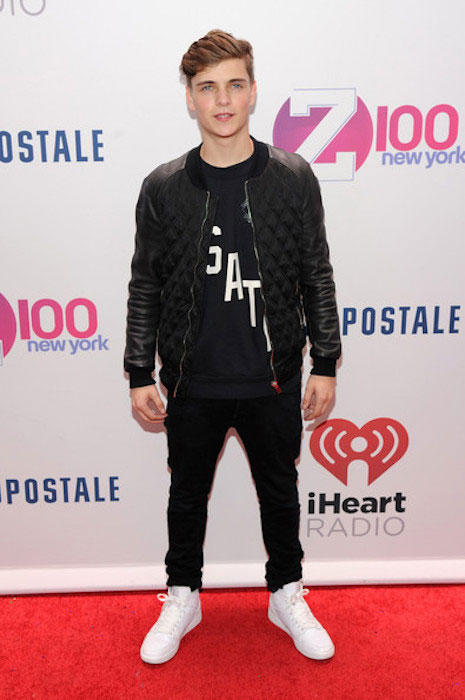 Putting all the others down is 19-year-old super kid Martin Garrix who has made it to this list with total earnings of $17 million. In the last 12 months, this Dutch DJ and producer has done over 115 shows and his earnings are also due to his brand endorsement with 7UP. His most famous track is Animals that topped the music charts in many countries. DJ Magazine has currently ranked him at No. 4 and the teenage crowd is mad for him. Tiesto is his inspiration and the two have also worked in collaboration for The Only Way Is Up.
8. Zedd ($17 million)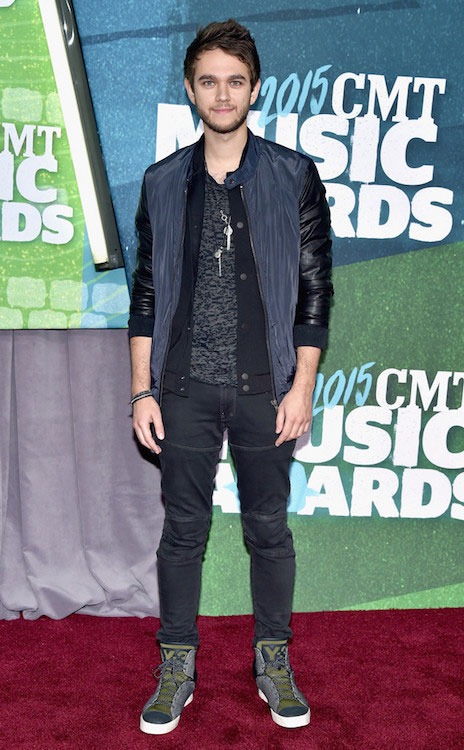 Another youngster on the block is Anton Zaslavski or Zedd (that he is known as). Making it to the list with an earning of $17 million, this 26-year-old Russian-German DJ and music producer is a sensation on stage. His second album True Colors was among the top five albums at Billboard in 2014 and his single with Selena Gomez helped him stay on top. This Grammy winner is currently touring in Asia, North America, and Europe and is earning huge dollars.
10. Afrojack ($16 million)
He is known for his 6 feet 9 inches tall physique and the 28-year-old Dutch DJ has made it to this list by Forbes by earning $16 million. His club gigs and festival popularity has worked well for him and he is popular for mixing in different genres. He debuted in 2014 with Forget The World and the album featured Snoop Dogg and Wiz Khalifa. He has also worked with David Guetta in Hey Mama that also features Nicki Minaj. He is also known for dating Paris Hilton for six months.
11. Deadmau5 ($15 million)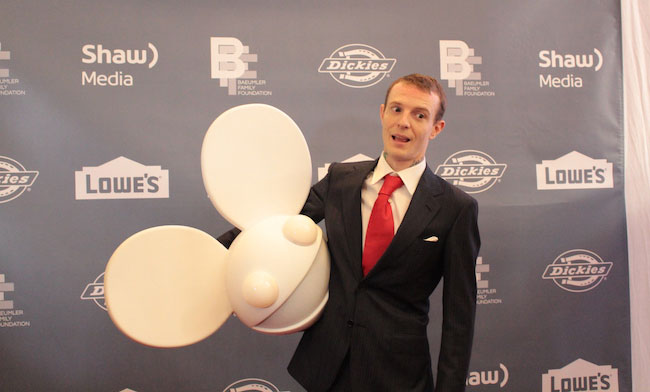 This 34-year-old Canadian DJ and music producer stands at number 11 on this list and his earnings of $15 million are due to his shows and seven-figure fees for music festivals. He has only done 30 shows last year as he believes more in quality than in quantity. The DJ has six Grammy nominations and is the highest paid artist in the world of EDM. His music has been featured in a number of video games like The Sims 3, FIFA 13, Wipeout 2048, GoldenEye 007 and many more.
11. Diplo ($15 million)
This 36-year-old American DJ, record producer, rapper, and singer has earned $15 million and is at number 12 in the list. His biggest grosser is the huge fee that he charges for his live shows and he has done around 100 to get in this list. He is a co-producer of many tracks of Madonna's Rebel Heart album in 2015 and he has worked with the likes of Skrillex, Britney Spears, Justin Bieber, Shakira, Beyonce and many others in his career. He has done many shows in the US and is popular on Los Angeles' 98.7 FM at 9 pm every Sunday.
Near Misses
There are many other EDM artists who earn millions, but they still did not make it to the top 12 highest paid DJs. The ones who lost marginally include Alesso, Nervo, DJ Snake, Steve Angello, Axwell, Hardwell, Krewella and some other well-known names who create fire during music festivals and their own gigs. The list contains many names that are under 30 and that is a very positive sign for this booming industry that is growing by the day.